Devkinandan Thakur Maharaj, a revered Hindu Puranic storyteller, singer, and spiritual guide, has captivated audiences with his discourses on various religious texts. His teachings have resonated with thousands, from Shrimad Bhagwat Katha to Bhagwat Geeta. Let's delve into the life and journey of this spiritual luminary.
Shri Devkinandan Thakur Ji Biography
---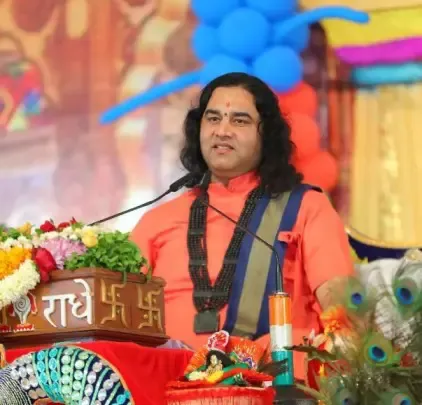 | | |
| --- | --- |
| Aspect | Details |
| Full Name | Shri Devkinandan Thakurji |
| Birth | September 12, 1978 |
| Age | 43 years |
| Birthplace | Oshawa Village, Mathura, Uttar Pradesh |
| Profession | Hindu mythology narrator, singer, spiritual master |
| Caste | Brahmin |
| Religion | Hindu |
| Father | Mr Rajveer Sharma |
| Mother | Mrs Anasuiya Devi |
| Wife | Mrs. Andmata |
| Son | Devansh |
| Education | Graduate acquired Vedic and spiritual knowledge |
| Net Worth | Estimated at INR 5-7 crores |
Early Life and Birth
---
Born on September 12, 1978, in Ohawa village, Mathura, Uttar Pradesh, Devkinandan Thakur's early years were steeped in devotion and spiritual pursuits. At the tender age of six, he embarked on a path of spiritual awakening, leaving his home to join the Rasleela Sansthan in Vrindavan.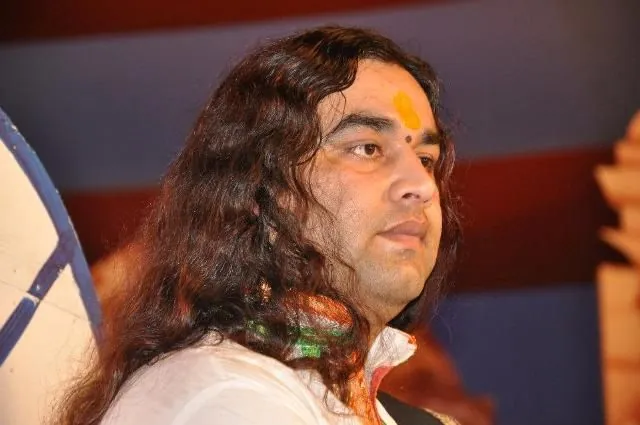 Education and Spiritual Mastery
---
Devkinandan Thakur's educational journey saw him graduate in English education. His thirst for spiritual knowledge led him to immerse himself in various religious scriptures about Hindi Sanatan culture. His oral memorization of these scriptures showcased his remarkable dedication. By 13, he had already memorized the Shrimad Bhagwat Purana, marking the beginning of his deep connection with spirituality.
Shri Devkinandan Thakur Ji Family and Background
---
Coming from a Brahmin family, Devkinandan Thakur's parents, Mr Rajveer Sharma and Mrs Anasuiya Devi, nurtured his devotion to Krishna and folk tales during his formative years. His wife, Andmata, and son, Devansh, complete his close-knit family.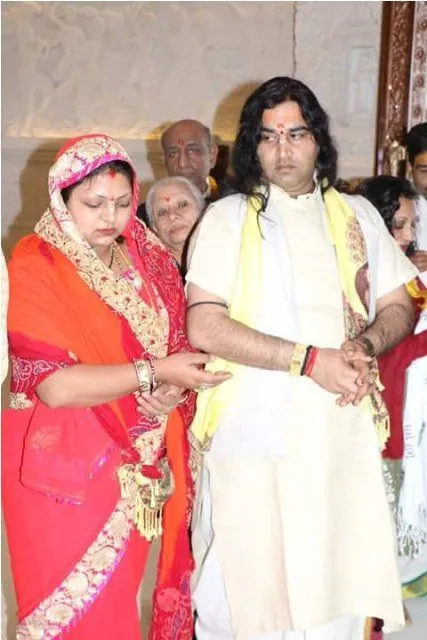 Read More
Shri Devkinandan Thakur Ji Spiritual Calling and Guru
---
Divine signs emerged in Devkinandan Thakur's childhood as he delved into Lord Krishna's pastimes and stories. Joining the Krishna Leela troupe in Vrindavan at a young age, he became immersed in Krishna Leela. Guided by Shri Vrindavan Bhagwat Peethadhishwar Shri Purushottam Sharan Shastri Ji Maharaj, he received an education in ancient scriptures.
Shri Devkinandan Thakur Ji's Teachings and Contributions
---
Devkinandan Thakur's spiritual journey has been characterized by his dedication to charitable work and societal welfare. He aims to spread mutual love, harmony, and culture among people through his discourses. His programs attract a diverse audience, transcending religious boundaries, and his teachings inspire the removal of societal evils.
Establishing Vishwa Shanti Seva Charitable Trust
---
In 2006, Devkinandan Thakur established the Vishwa Shanti Seva Charitable Trust, focusing on peace tours and stories across India. The trust's objectives encompass diverse areas such as cow protection, environmental preservation, youth engagement in Indian culture, and more.
Devkinandan Thakur's devotion and teachings have reached far beyond India's borders. His Kathas have resonated in countries like Hong Kong, Singapore, Malaysia, Denmark, Sweden, and Norway.
Shri Devkinandan Thakur Ji's Achievements and Recognitions
---
Devkinandan Thakur Maharaj's impactful journey has been acknowledged with honours like the "UP Ratan" award and the title of Acharyindra by Shri Brahmin Mahasangh. His dedication to charitable work led to him receiving the Uttar Pradesh Ratna from Chief Minister Yogi Adityanath.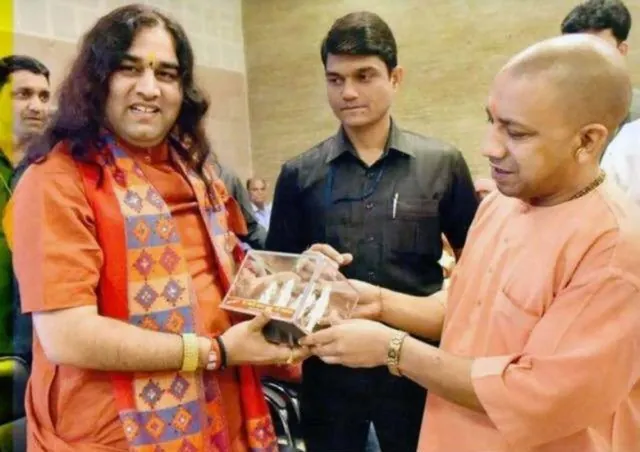 Shri Devkinandan Thakur Ji's Legacy And Net Worth
---
With a net worth estimated at INR 5-7 crores, Devkinandan Thakur Maharaj's legacy is financial and spiritual. His teachings inspire countless individuals to embrace devotion, harmony, and culture, leaving an indelible mark on the world.
Devkinandan Thakur Social Media Accout
---
Conclusion
---
Devkinandan Thakur Maharaj's life journey serves as an inspiration to those seeking spiritual enlightenment and societal betterment. His discourses, teachings, and philanthropic efforts reflect a deep commitment to the well-being of humanity and the propagation of ancient wisdom.
Stay informed and be at the forefront of knowledge with Wikilistia.com's latest news and updates. Don't miss out!