R-Rating web series on Ullu 2023: You're in the mood to watch something naughty and sexy but don't want to commit to a full movie. We get it, sometimes you just want a quick fix of Steam without a side of the plot. That's where R-rated Hot web series on streaming platforms like Ullu come in. They offer short episodes full of passion and seduction to satisfy your craving. These web series, contain unrestricted sexual content.
Various directors are responsible for creating these daring and sensual web series. Notably, Deepak Pandey and Bhavin Wadiya have emerged as experts in these genres within the digital realm. A majority of these web shows boast a star-studded cast, featuring well-known names from the television and Bollywood industries.
We've scanned Ullu's sizzling selection to find the spiciest series guaranteed to turn up the heat and get your pulse racing. From forbidden affairs to dangerous liaisons, these hot and heavy shows will leave you thirsty for more. So grab a cold drink and maybe a fan, you're going to need it! Get ready for scenes so scandalous and salacious they can't be shown on TV. Once you start streaming these sexy series, there's no going back. Consider yourself warned – and thoroughly entertained.
Here are the top 15 bold and sexy R-Rating web series that you must watch on Ullu via your desktop, laptop, and phone.
Best Adult And Hot R-Rating Web Series On Ullu:2023
Web series have gained immense popularity among the younger generation due to their engaging storylines, relatable characters, and captivating plots. With the rising demand for web series, numerous OTT platforms have emerged, offering a wide range of fresh content to binge-watch. Ullu TV, a rapidly growing platform focusing on adult content, is one such example. Launched in 2018, Ullu quickly became popular among the youth for its bold and sensual content.
Charmsukh Jane Anjane Mein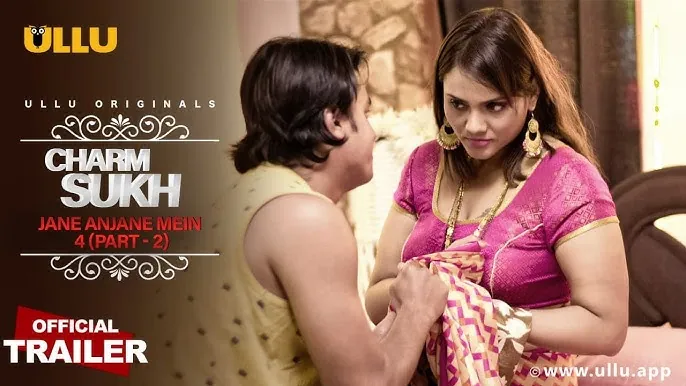 This steamy web series will leave you hot and bothered. Charmsukh Jane Anjane Mein follows the story of Pallavi, a bored housewife who embarks on an erotic journey of self-discovery after a chance encounter with a mysterious stranger.
Pallavi's mundane life revolves around her inattentive husband and household chores. That is, until she meets a charming photographer at her friend's birthday party. Their instant chemistry ignites a spark of passion in Pallavi that she's never felt before. She finds herself irresistibly drawn to this handsome stranger and his promise of excitement.
Before long, Pallavi is hooked and begins a steamy affair, unleashing her deepest desires and hidden passions. Every encounter with her lover feels intoxicating. However, Pallavi's newfound bliss soon unravels into a tangled web of lies, jealousy, and betrayal. She realizes escaping the shackles of her loveless marriage won't be as simple as she thought.
This bold and uninhibited series pulls you into a world of forbidden pleasure and taboo relationships. Each episode ratchets up the heat and erotic tension, keeping you glued to the screen. For those craving an extra dash of spice, Charmsukh Jane Anjane Mein delivers a tempting treat you can indulge in guilt-free. Give in to your curiosity and see where the twists and turns of Pallavi's journey lead. But be warned, once you start watching, you won't be able to stop!
Read more: 10 Hottest Belly Dancers from India
Panchali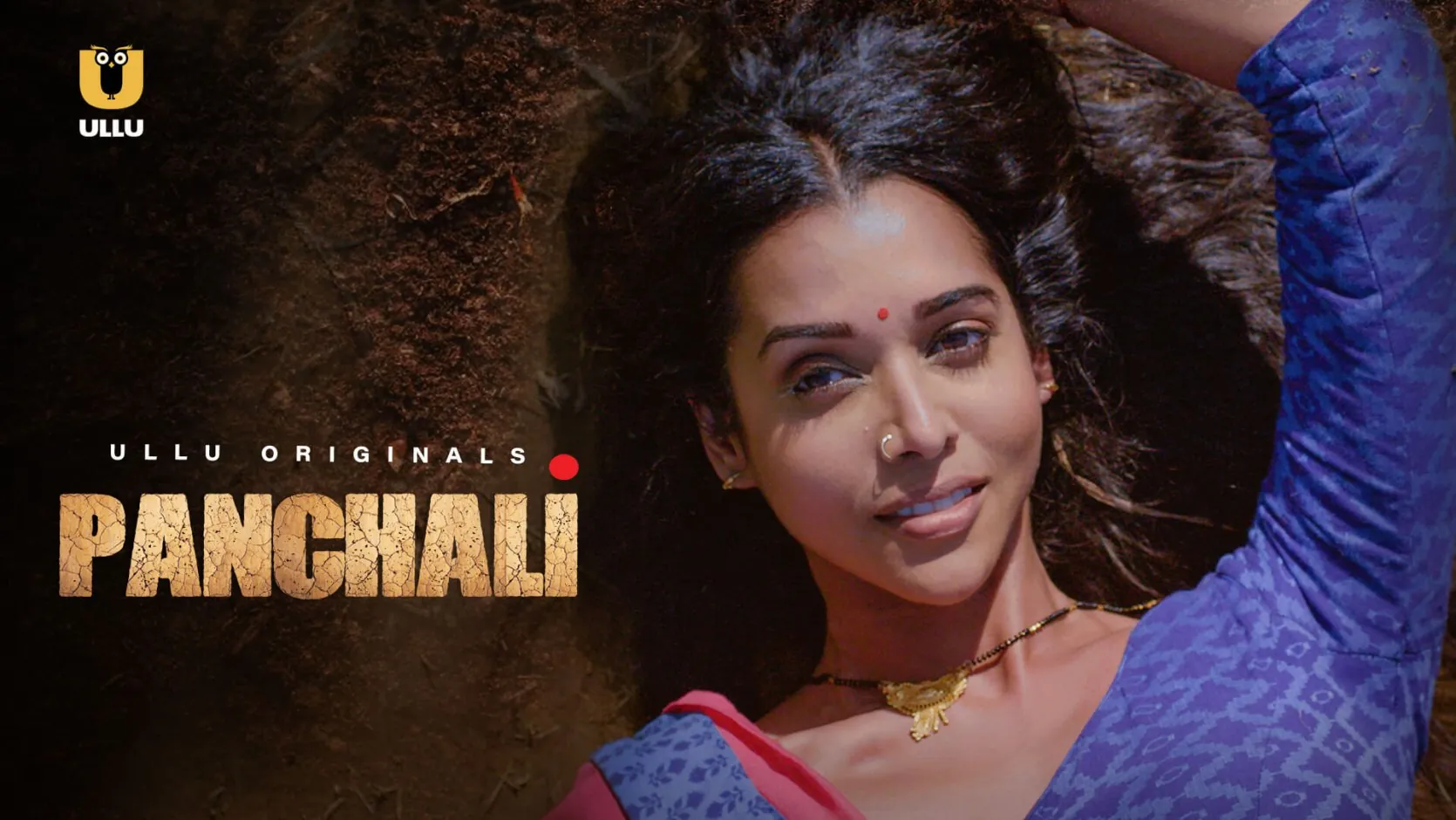 One of the most sought-after adult and steamy web series on the Ullu app is this particular show. Released on May 24, 2019, the storyline revolves around a woman who marries four brothers and has a child. She attempts to seduce the fifth brother in order to fulfill a tradition. The series takes a captivating turn as he starts to fall for her.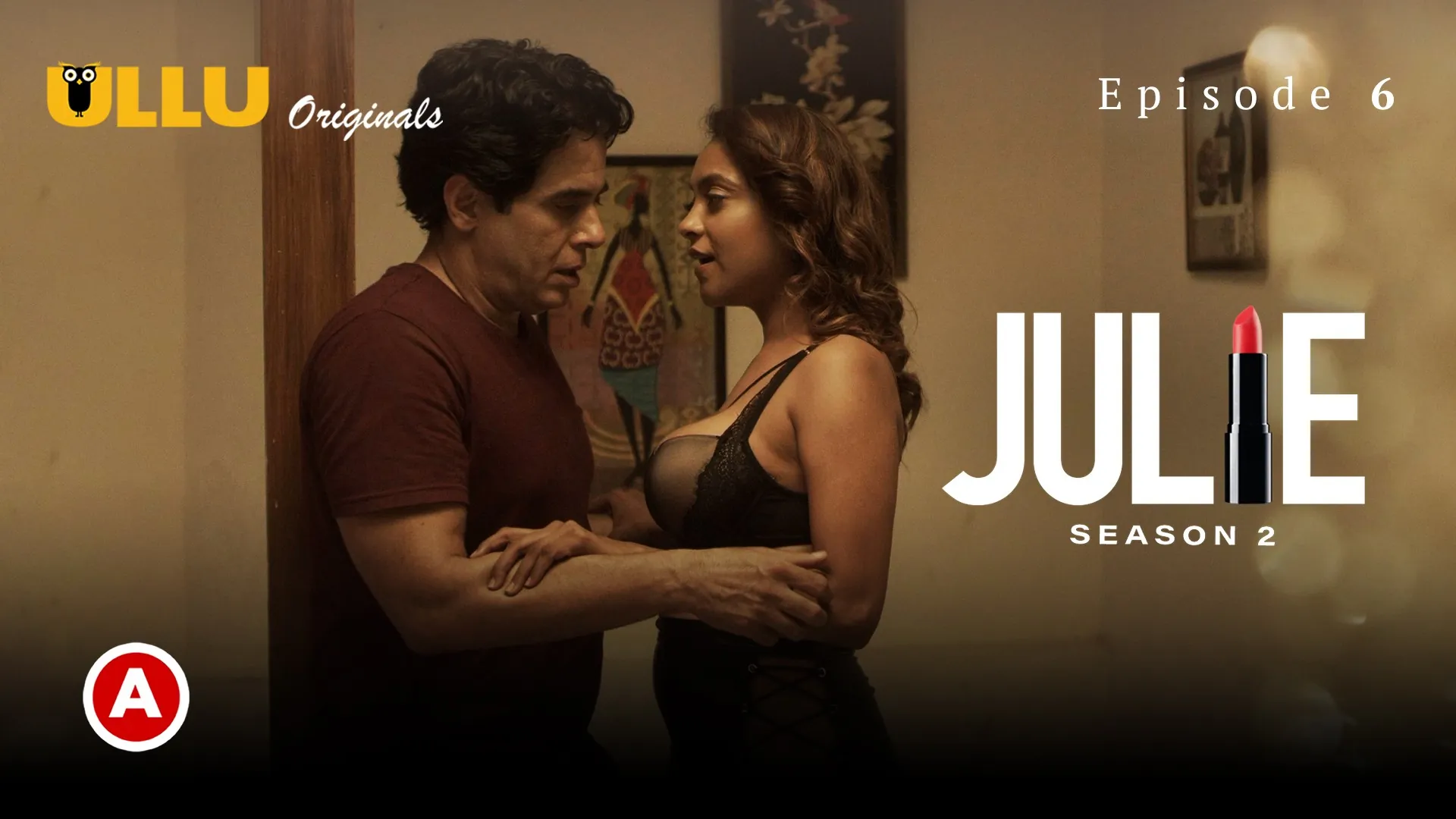 "Julie" is a drama and romance web series that can be streamed on the Ullu app. It follows the life of the main character, Julie, as she navigates love and relationships. Her once peaceful life becomes chaotic when a psychotic admirer starts to pursue her relentlessly, leading to a series of unexplained events. Will Julie be able to break free from these wicked and twisted plots? This captivating series is sure to leave you intrigued.
Virgin Boys is among the most sought-after web series on the Ullu app. It features the story of three friends, Chomu, Chuchu, and Gagan, who are yet to experience physical intimacy. The series takes viewers on their thrilling journey towards sexual gratification. Marina Kunwar and Sarika Raghwa star as the leading actresses in this web series.
Anniversary Surprise (2018)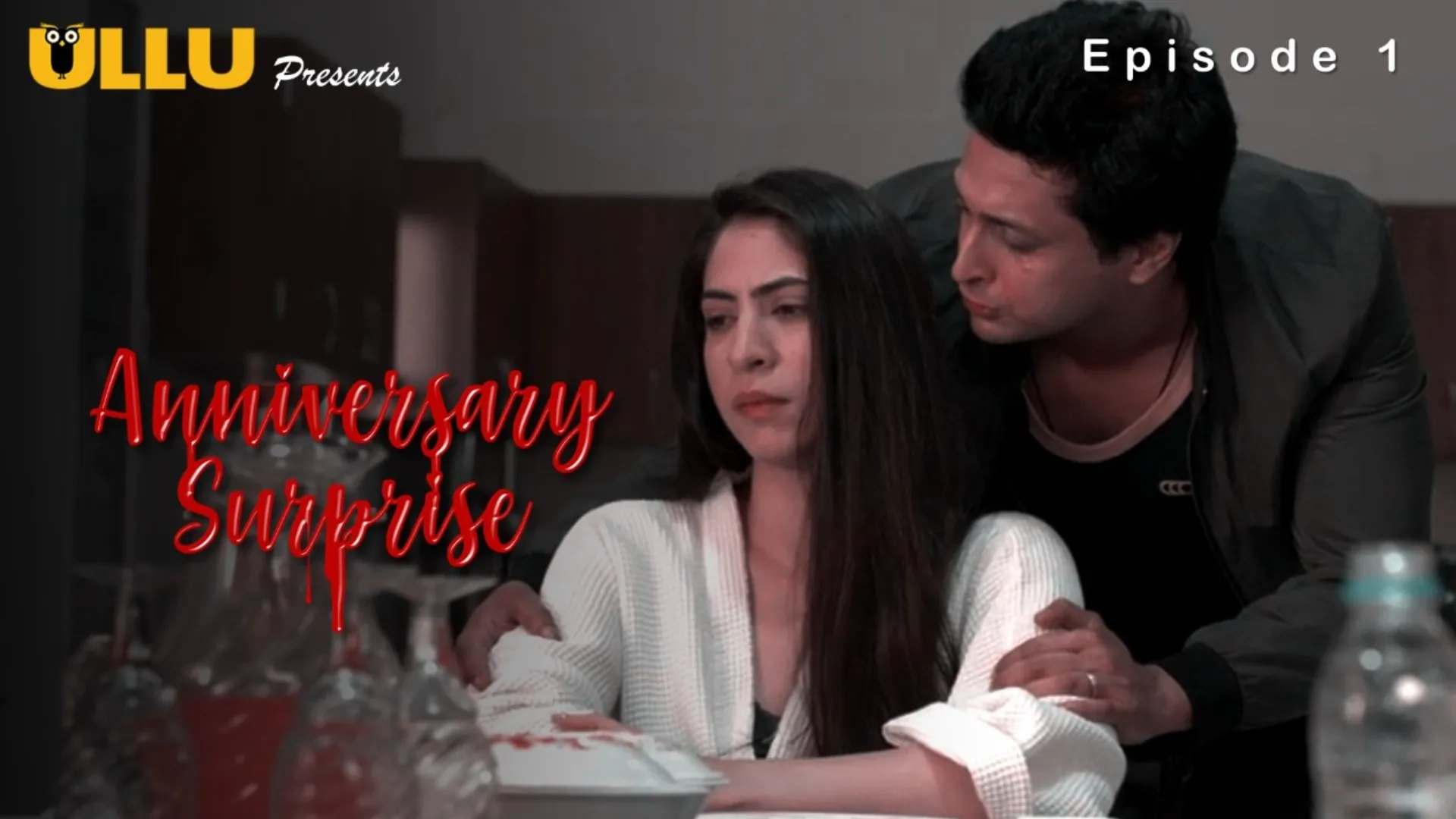 Anniversary Surprise is a sensual suspense-thriller web series, directed by Bhavin Wadiya. The plot focuses on a murder that occurs at a resort, leaving viewers wondering who the victim is. Potential targets include Priyanka, Mahi, Raj Malik, Raj's wife, or Malik's secretary and lover. The series explores themes of marriage, anniversaries, and live-in relationships. Featuring a cast of Yash Pandit, Shikha Chhabra, Tarun Khem, and Swagata, Anniversary Surprise consists of three parts, each with a brief episode duration.
Gandii Baat – Exploring Taboo Relationships in Rural India
If you're looking for steamy Indian web series with bold and taboo themes, Gandii Baat is for you. This popular ALTBalaji & Ullu series explores forbidden relationships and secret affairs in rural India.
Each episode features a different story and cast, focusing on subjects rarely discussed in Indian culture. In one story, a village woman has an affair with her father-in-law, while another shows a lesbian romance blossoming between two best friends. No topic is off limits in this uninhibited series.
While the stories can be melodramatic, the intimate scenes are filmed with a sensual, artistic style. The picturesque village settings and colorful traditional costumes add visual appeal. The series is also commendable for giving a platform to taboo issues and marginalized groups.
However, the show is certainly not for the prudish or close-minded. Some episodes feature full frontal nudity, unsimulated sex scenes and other graphic content. Parents should also keep in mind that the series is rated 18+ before allowing teens to view.
If you have an open mind and appetite for bold, unorthodox stories, Gandii Baat offers a titillating glimpse into the hidden side of rural India. Forget about family-friendly fare – this show is meant purely for adult entertainment and pushing cultural boundaries. Dive in if you dare!
3G-Gaali Galoch Girls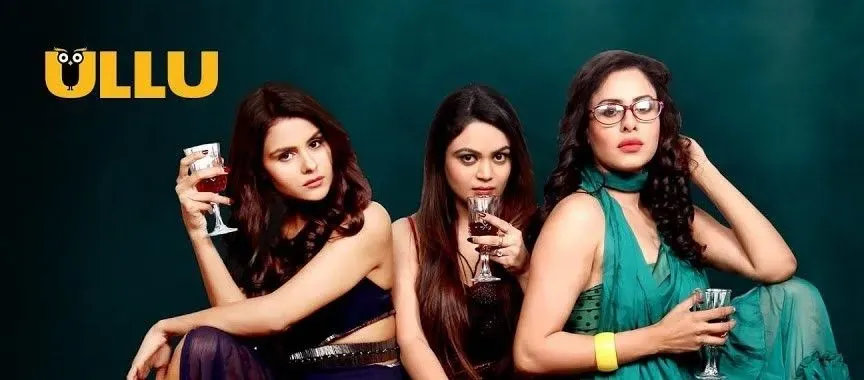 The 3G – Gaali Galoch Girls series revolves around the lives of three urban best friends who openly discuss their fantasies and intimate experiences. If you enjoyed the "Four More Shots" series on Amazon, you'll likely appreciate this one as well. Although the storyline is reminiscent of "Four More Shots," it is somewhat shorter. The series features three bold, strong-willed girls who champion equality and believe in the motto "why should boys have all the fun." The primary focus of the series is on their sensual desires and wild fantasies, which may lead to a lack of depth in terms of storyline and direction. However, if this type of content appeals to you, it's worth adding to your watchlist.
Mona Home Delivery – A Sexy Cinderella Story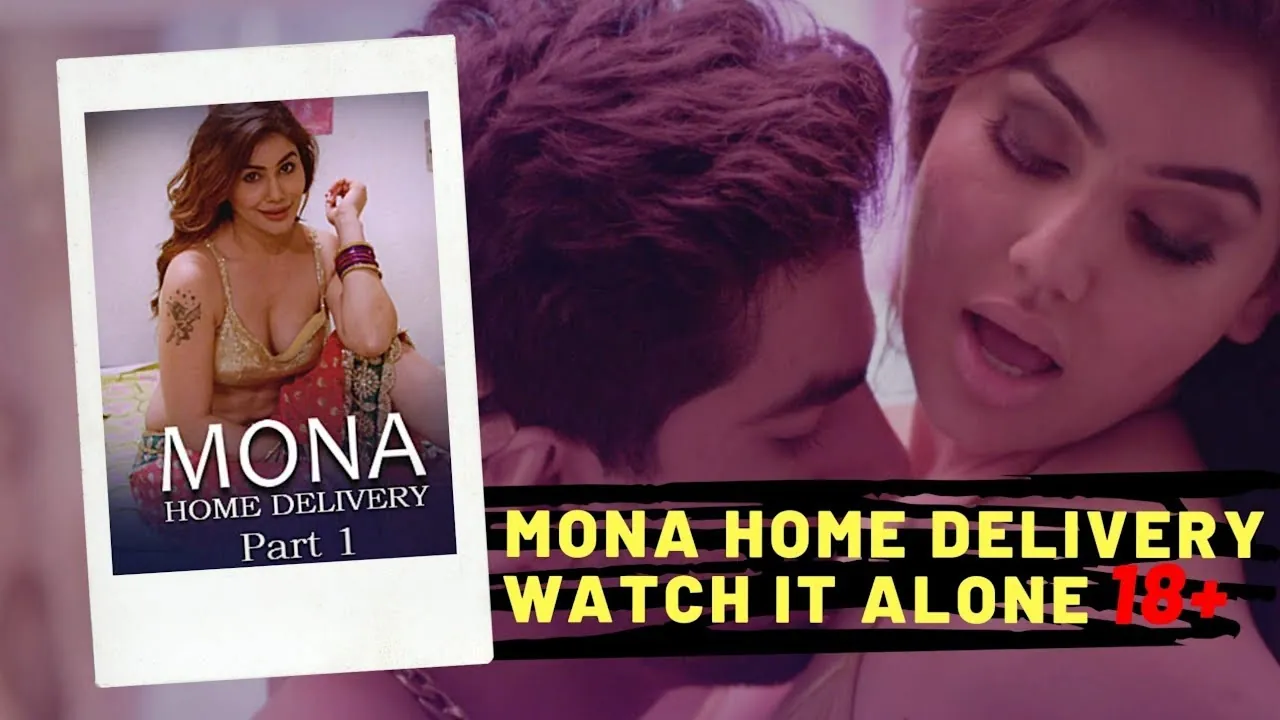 Mona Home Delivery follows the story of Mona, a small-town girl with big dreams who moves to Mumbai to pursue a career as a model. She struggles to find work and ends up delivering food to make ends meet. On one of her deliveries, she meets Rohan, a handsome yet mysterious man. They have an instant connection, but Mona has no idea that Rohan is actually a famous Bollywood director in disguise.
Rohan sees Mona's potential and offers to help launch her modeling career. However, his "help" comes with some steamy strings attached. Mona finds herself torn between following her dreams and her attraction to Rohan. Their secret rendezvous and Rohan's seductive charm leave Mona wanting more each time.
This sexy Cinderella story is full of passion, drama and plot twists that will keep you hooked until the end. Mona Home Delivery brings fantasies to life and shows that sometimes love can be found in the most unexpected places. The chemistry between the lead actors leaves little to the imagination with its intimate scenes. Viewer discretion is advised as the series earns its "A" rating.
If you're looking for an exciting guilty pleasure watch, Mona Home Delivery delivers. The 10 episodes will sweep you away into Mona and Rohan's world of scandalous secrets, risk-taking and forbidden love. This mature romantic thriller series on Ullu is perfect for date night or to binge alone. Just make sure you have a fan ready, because the heat this show packs might make you break a sweat!
MeToo Wolf of Bollywood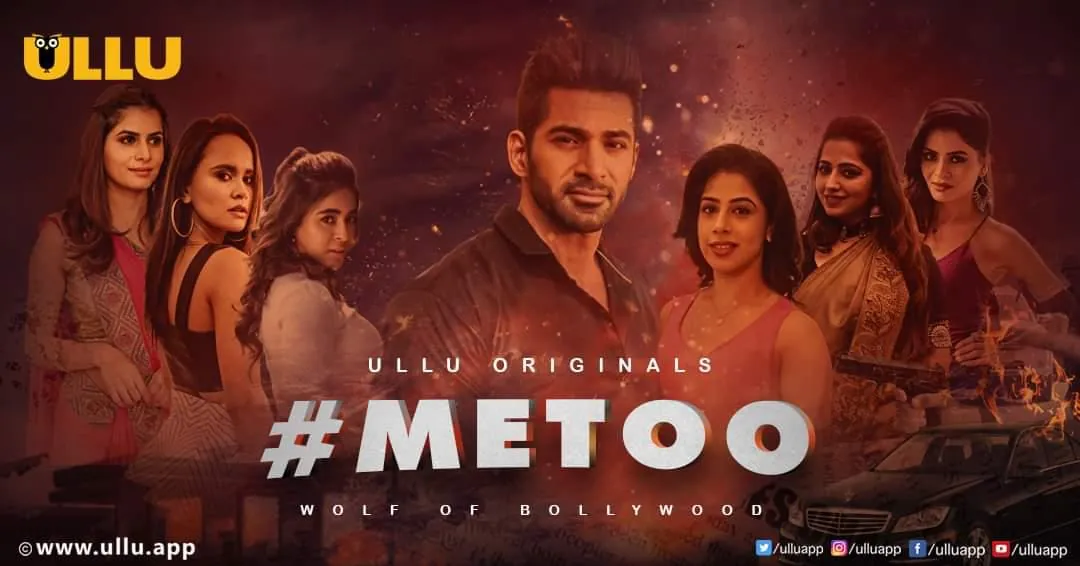 The #Metoo series draws inspiration from the famous #Metoo movement, as its title implies. This web series focuses on events that took place in late 2018, when numerous Bollywood actresses alleged harassment or molestation by one or more male industry professionals. Specifically, the series narrates the story of a Bollywood actress who endured great sacrifices for her fame.
During an event, this Bollywood actress was found lifeless, with a note bearing the hashtag #metoo in her purse. The male lead of the story then starts to investigate the circumstances surrounding her death and uncovers how she was harassed by a powerful figure in the Bollywood industry in pursuit of her dreams. Grounded in real-life events, the series is portrayed as a thrilling, suspenseful, and glamorous narrative. If you enjoy watching drama web series based on actual incidents, this one should be on your watchlist.
Kavita Bhabhi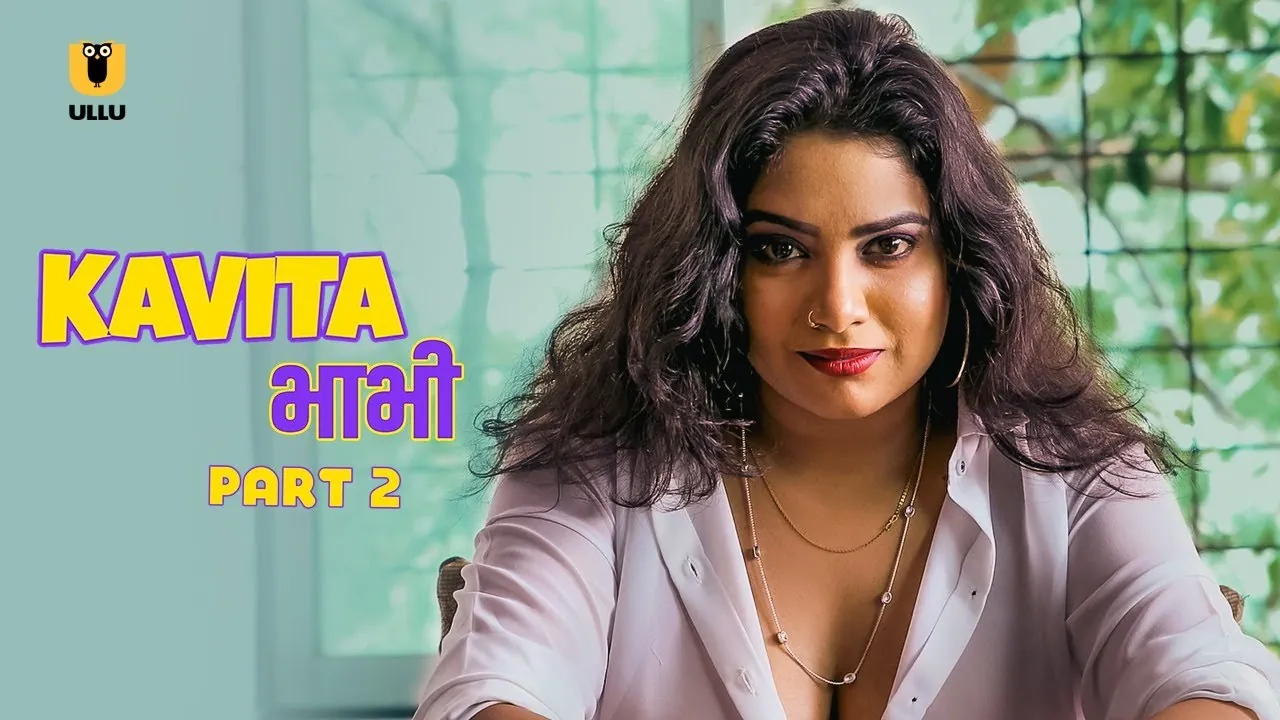 ULLU TV has gained a reputation for showcasing adult and erotic content, as clearly demonstrated in the web series Kavita Bhabhi. Taking inspiration from the popular adult comic "Savita Bhabhi," the series revolves around the sultry and enticing character of Kavita, a Bhabhi who uses her alluring voice to satisfy men over telephone conversations.
Her captivating presence draws men towards her, and in exchange for her seductive phone calls, she earns a substantial amount of money. During each call, Kavita narrates a distinct and titillating makeout story in a sensual and romantic manner. As a result, the eight episodes of the series feature eight diverse and seductive tales of passion, making it an ideal watch for ardent fans of the Savita Bhabhi comic.
Riti Riwaj (2020) – Best Erotic Web Series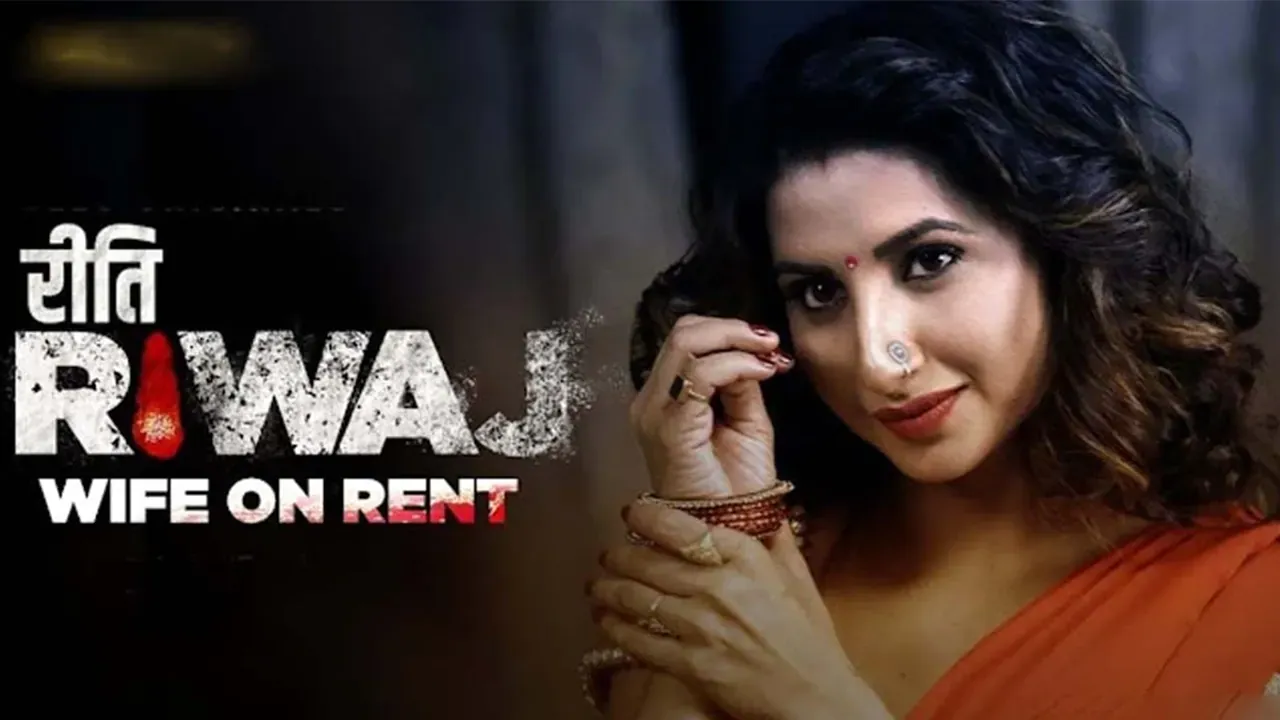 Riti Riwaj is a sensual drama web series consisting of multiple parts on the Ullu platform. The various titles within this series are 'Water Wives,' 'Wife on Rent,' and 'Love Festival.' The first part of the series is directed by Ritesh Kumar, while Vinod Laxmi Kumar took the helm for directing parts two and three.
Each part of the series presents a distinct storyline. The stars and characters also vary among the three parts. The primary themes of the web series revolve around sexual desires, passionate affairs, and multiple marriages. There are two episodes in each of the three parts, with each episode lasting between 18-24 minutes.
Melting Cheese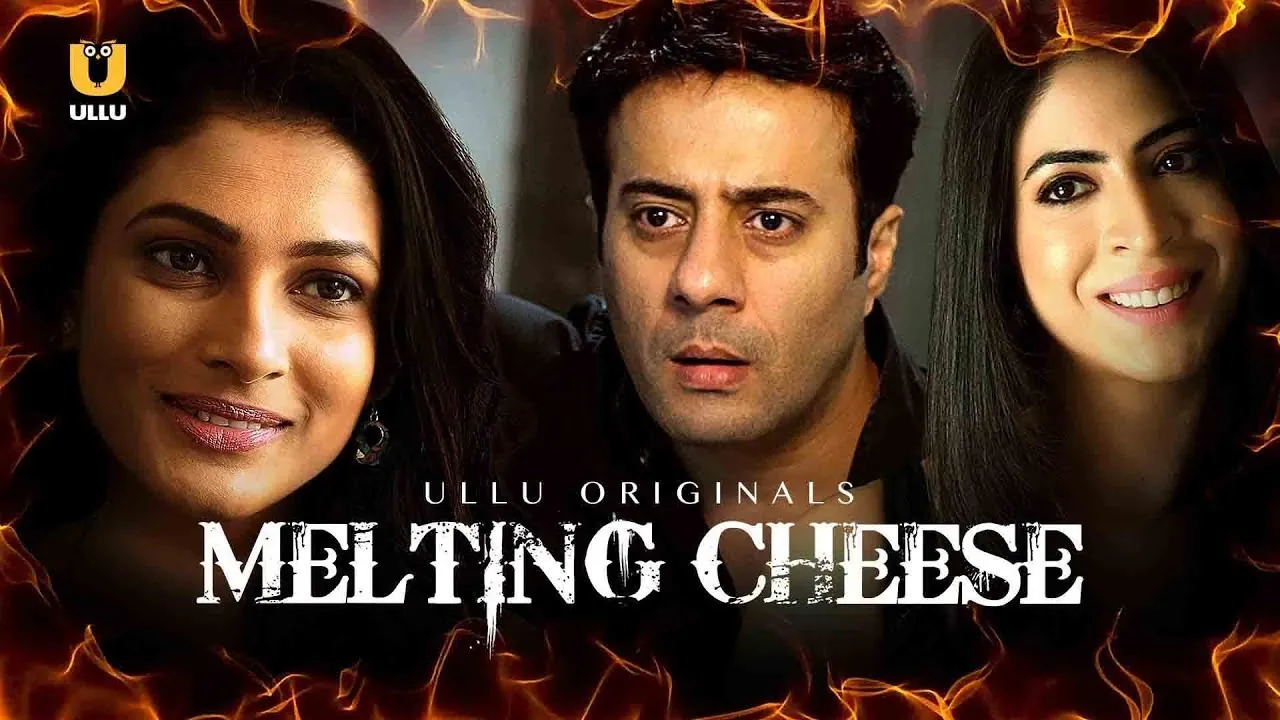 Melting Cheese is an Indian R Rating web series that was released on the ULLU app in 2019. The series is about a wife named Neena who becomes friends with her husband Anand's office secretary Meera, despite Anand being a philanderer. The series falls under the drama and romance genres. It is available to watch on the ULLU app and has been listed as one of the best adult and hot web series on the platform.
The series has garnered significant interest from viewers, mainly due to its daring content. Other bold and sensuous web series to consider include Wanna Have A Good Time (2018), Wanna Have A Good Time 2 (2019), Singardaan (2019), and Size Matters (2018).
Additionally, the fifteen web series mentioned encompass not only romance and sex but also address crucial topics.
Enjoy these spicy and entertaining web series on the Ullu 'Dekhte Raho' App.
Read More:
FAQs: Your Questions About Ullu's R-Rated Web Series Answered
So you've heard the buzz about Ullu's steamy web series and want to know more. We've got you covered with answers to all your burning questions.
Are the web series really that racy?
Yes, many of Ullu's original web series features provocative storylines and intimate scenes that earn them an R rating. Shows like Mona Home Delivery and Charmsukh promote themes of passion and seduction. If steamy romance and sensuality aren't your thing, Ullu has plenty of other content in thriller, comedy, and drama genres with more mainstream appeal.
Do I have to pay to watch?
Ullu offers much of their content for free, supported by ads, but they do have subscription plans if you prefer an ad-free experience. Paid plans start at Rs.99/month and provide access to Ullu's full library of original series and films.
Can I download shows to watch offline?
Yes, with a Ullu subscription, you can download full episodes and movies to watch when you're offline. This is perfect if you have limited data or want to binge on the go.
Is there an app to stream Ullu?
Ullu has apps available for download on both Android and iOS mobile devices. The Ullu app provides the best streaming experience and allows you to easily browse Ullu's catalog, pick up where you left off, get recommendations based on your viewing history, and more.
What devices can I use to watch Ullu?
In addition to mobile apps, you can stream Ullu on your laptop, smart TV, Fire TV stick, Android TV, and other streaming media players. Ullu is compatible with most internet-connected devices.
Have more questions? Ullu has an extensive FAQ page on their website with information on account management, streaming quality, parental controls, and device support. Their friendly customer service team is also available to help anytime.
Conclusion
So there you have it – a rundown of the steamiest and most seductive R-rated web series currently streaming on Ullu. Whether you're looking for a quick escape from everyday life or want to spice up date night with your partner, these shows are sure to get your pulse racing. Log in, dim the lights, grab the popcorn, and prepare to binge your way through hours of passion and drama.
Just make sure any impressionable eyes are looking away from the screen if you know what I mean. Once you start watching, you won't be able to stop. Consider yourself warned – these hot and heavy series on Ullu are seriously addictive. Enjoy!