Travis Kelce, the renowned football tight end, is famous for his skills on the field and romantic entanglements off the field. Over the years, Travis has been romantically linked to various high-profile women, making headlines and stirring curiosity among his fans. Let's delve into the love life of the Kansas City Chiefs star and see who he is currently dating or in a relationship with.
Travis Kelce Bio
---
| | |
| --- | --- |
| Full Name | Travis Michael Kelce |
| Nickname | Zeus |
| Gender | Male |
| Date of Birth | 5 October 1989 |
| Age | 33 years (as of July 2023) |
| Zodiac Sign | Libra |
| Place of Birth | Westlake, Ohio, USA |
| Current Residence | Kansas City, Missouri, USA |
| Nationality | American |
| Ethnicity | White |
| Religion | Christianity |
| Sexuality | Straight |
| Height (in inches) | 6'5'' |
| Height (in cm) | 196 |
| Weight (in pounds) | 250 |
| Weight (in kg) | 113 |
| Hair Color | Dark Brown |
| Eye Color | Brown |
| Father | Edward' Ed' Kelce |
| Mother | Donna Kelce |
| Siblings | 2 |
| Relationship Status | Single |
| School | Cleveland Heights High School |
| College | University of Cincinnati |
| Profession | Football Tight End |
| Instagram | @killatrav |
Who Is Travis Kelce Girlfriend In 2023?
---
As of 2023, there has been no public information or confirmation about Travis Kelce's dating life. The Kansas City Chiefs' tight end has managed to keep his relationships out of the spotlight, and it seems he prefers maintaining a low profile regarding his romantic affairs. With his fame and success in the NFL, it is not uncommon for athletes like Kelce to keep their personal lives private to avoid unnecessary attention and distractions.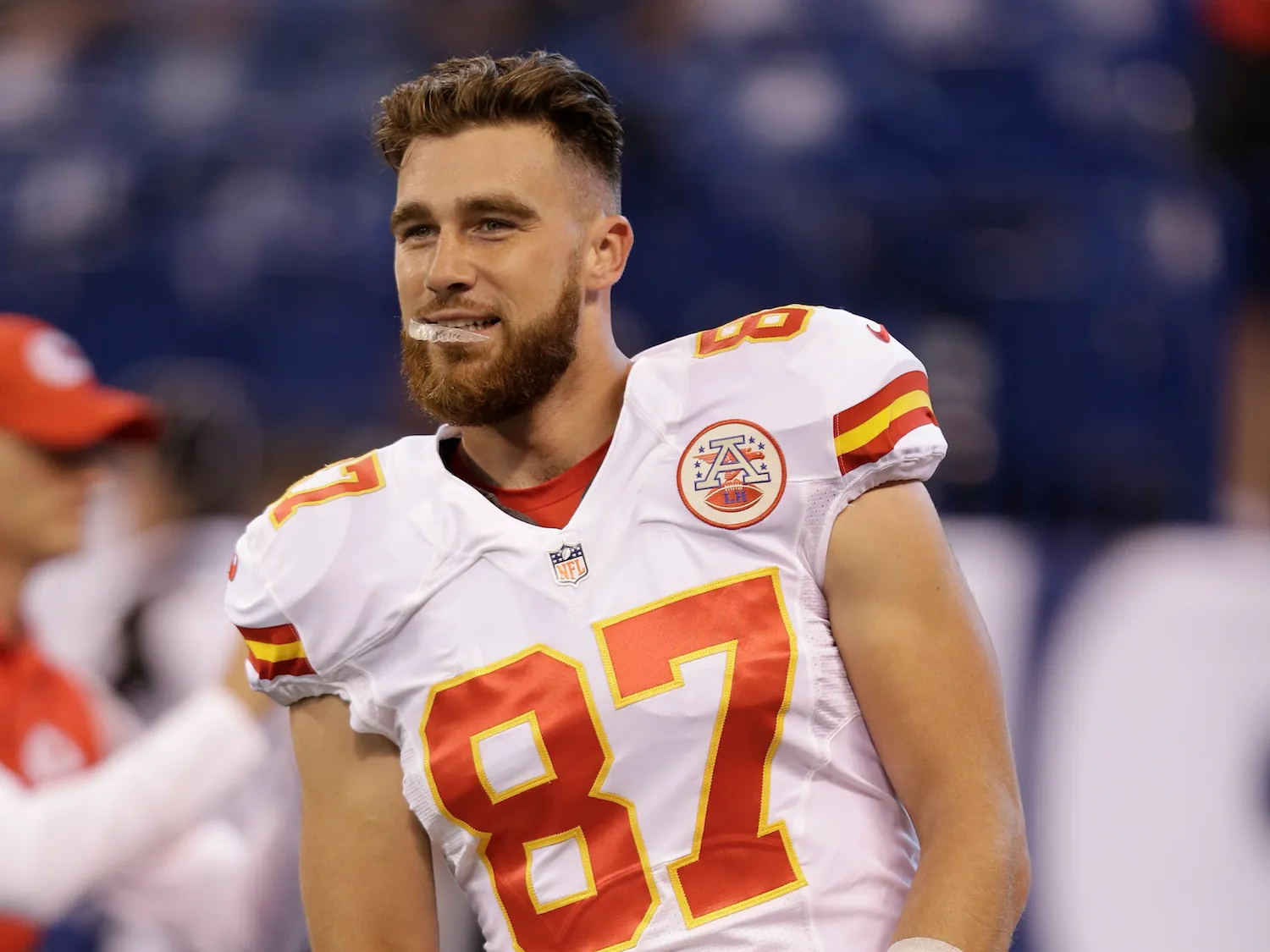 Kelce has previously been linked with high-profile women, including reality TV star Kayla Nicole and model/TV personality Maya Benberry. 
Travis Kelce's Past Relationships: A Look Into the Football Star's Dating History
---
Look closely at Travis Kelce's dating history, from his early relationships to more recent rumours.
Maya Benberry (2016)
 In 2016, Travis was in a relationship with American reality television star Maya Benberry. Their romance began during Travis' appearance on the E! reality show "Catching Kelce." Despite being hopeful of finding his soulmate on the show, Travis ultimately chose Maya. However, their relationship lasted about eight months, and they decided to part ways by the end of 2016. Their breakup was rumoured to be Travis' alleged involvement with another woman.
Kayla Nicole (2016 – 2020, 2020 – Present)
According to People.com, Travis started dating media personality Kayla Nicole in 2017 following his split with Maya. Their relationship became the talk of the town as they attended various high-profile events together. However, in 2020, rumours of trouble in paradise surfaced when the couple unfollowed each other on Instagram.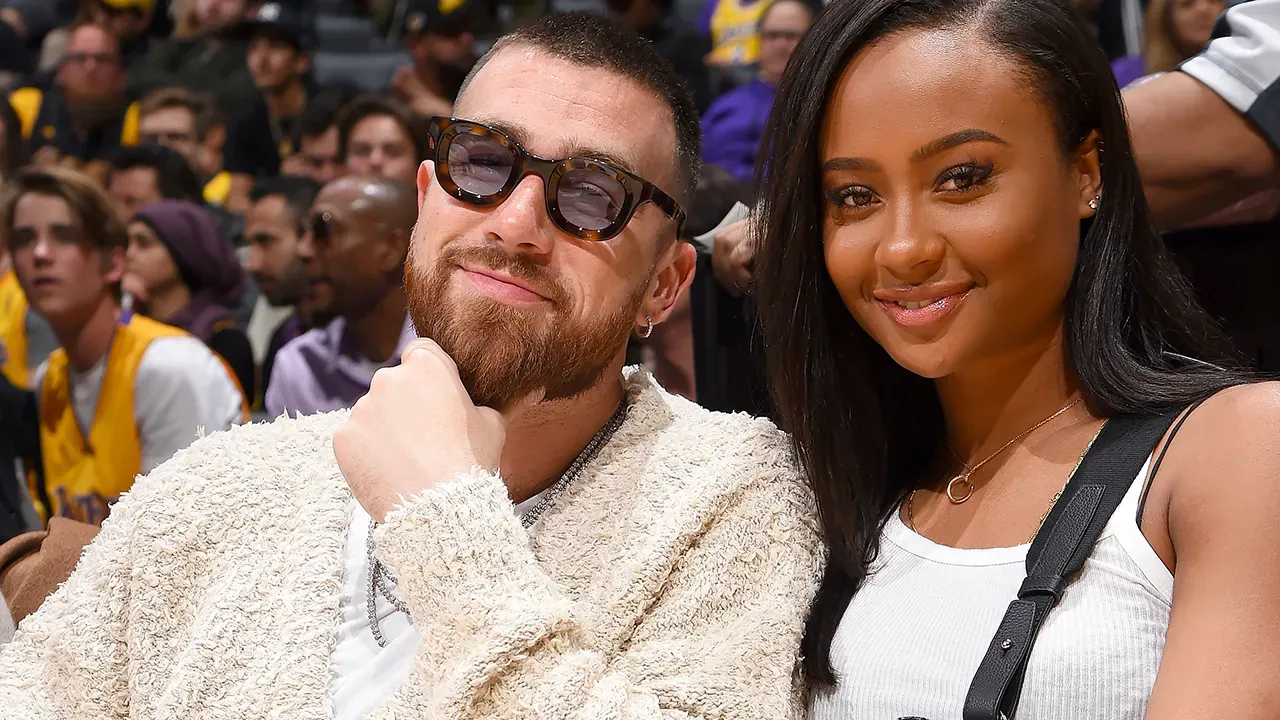 Speculations of cheating and separation circulated, but Travis denied the allegations. Eventually, in December 2020, the football star confirmed that they had reconciled and were back together. Their relationship remains vital to this day.
If you can't get enough of Celebrity news, we've covered you with an assortment of fresh and exciting articles guaranteed to keep you entertained.
Zuri Hall (2023 – Unconfirmed)
 In 2023, rumours emerged of Travis being in a relationship with American TV personality Zuri Hall, known for her role as a correspondent on Access Hollywood. Fans speculated about their romance when a video featuring Zuri and TrTravis'riend surfaced, and Travis was spotted in the background. The unfollowing of Kayla and Zuri on social media Travis further fueled the rumours. However, no official confirmation has been provided regarding this relationship.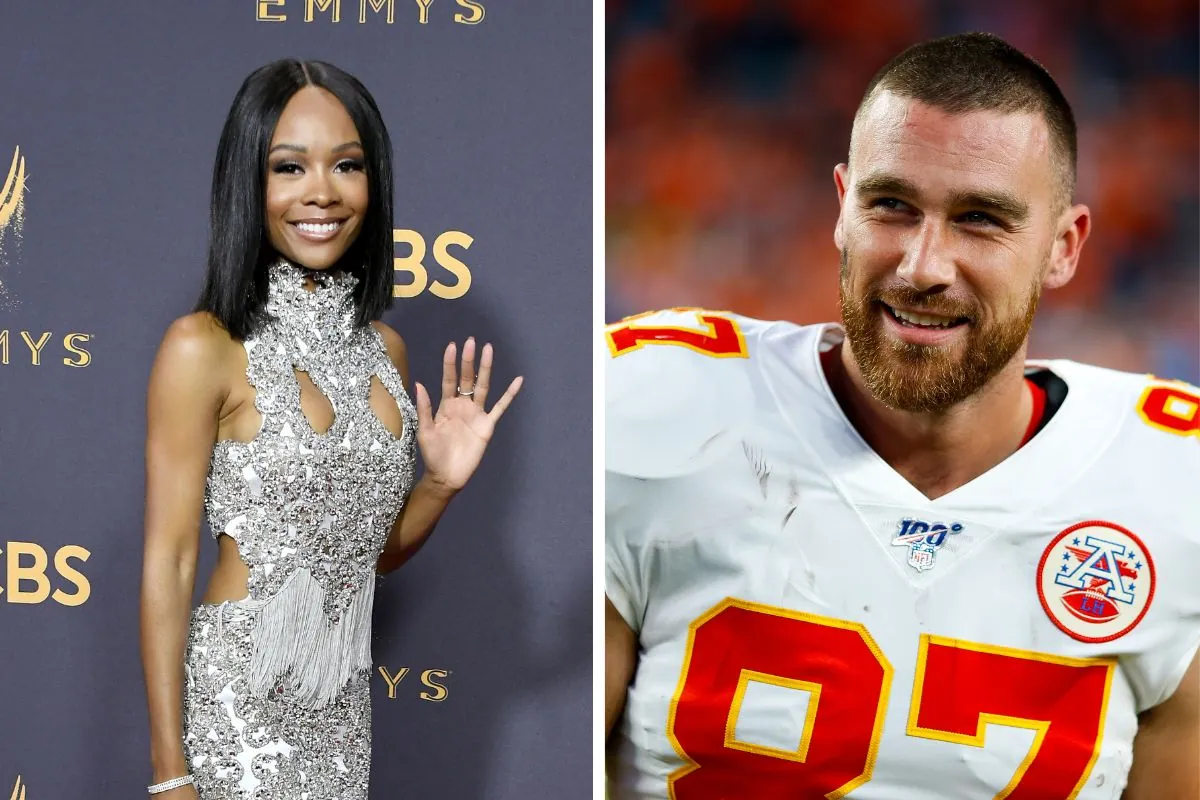 Megan Thee Stallion (2023 – Unconfirmed)
Most recently, Travis was spotted with Grammy-winning rapper Megan Thee Stallion at a Country Music Awards event. Fans speculated they might be romantically involved, especially since Megan had recently broken up with rapper Pardison Fontaine. The unfollowing of Megan and Travis on Instagram Kayla added to the speculation. However, neither Travis nor Megan has made any public statements about the nature of their relationship.
Is Travis Still Dating Kayle Nicole?
---
Travis Kelce, the NFL star and talented tight end, has always been in the spotlight not only for his incredible football skills but also for his high-profile relationships. One of his most notable relationships was with model and media personality Kayla Nicole. After dating for five years, the couple broke up, leaving fans curious about their current relationship status. 
Legit.ng highlighted Kayla Nicole sparked intrigue among her fans when she took to social media to share an endorsement that stood out as unique and intriguing. In her Instagram story, she talked about extraterrestrial beings, playfully expressing her interest in dating aliens. While it may have been a joke, it got people wondering if Nicole is seriously considering a relationship with beings from outer space.
Conclusion
---
In conclusion, as of 2023, Travis KelKelce'sting life remains a topic of speculation and curiosity. While he has not publicly confirmed any romantic relationships, respecting his privacy and personal choices is important. As a professional athlete, KelKelce'scus is likely centred on his career and achieving success in his field. Fans and followers should continue supporting him on and off the field, allowing him the space to navigate his personal life without unnecessary scrutiny. Let us appreciate Travis Kelce for his undeniable talent and contributions to the game of football rather than solely focusing on his dating status.
To Learn More About More, Follow Us On Wikilistia. We Regularly Post Content Related To This Topic and Other Interesting Topics.