Good Omens season 3 news came out even before the second season was available on Prime Video. Neil Gaiman told us the information, and he not only has an idea for the third season but that it was already set up and would continue the ideas he and Terry Pratchett had when they were talking about the original follow-up to their best-selling book.
Based on the book by Gaiman and Pratchett, Good Omens is a Prime Video series about an angel and a demon who has grown close to each other over the ages they've spent on Earth. They put their differences aside to try to stop the end of the world.
What's New About Good Omens Season 3?
The latest news about Good Omens season 3 shows Neil Gaiman's plan for the show if Prime Video decides to keep it going.
The second season of Good Omens came out, ending with a big cliffhanger that will change the story for the third season. Crowley found out in season two that he and Aziraphale had fallen in love while they were on Earth for a thousand years.
Aziraphale still wants to change Crowley and "help" him become an angel again, so he goes to Heaven and gets a job to let him do that. Crowley said no, and after a kiss, he left with his heart broken.
Aziraphale goes to Heaven, and Metatron tells him he will be working on the Second Coming. Aziraphale is still determining if he made the right choice.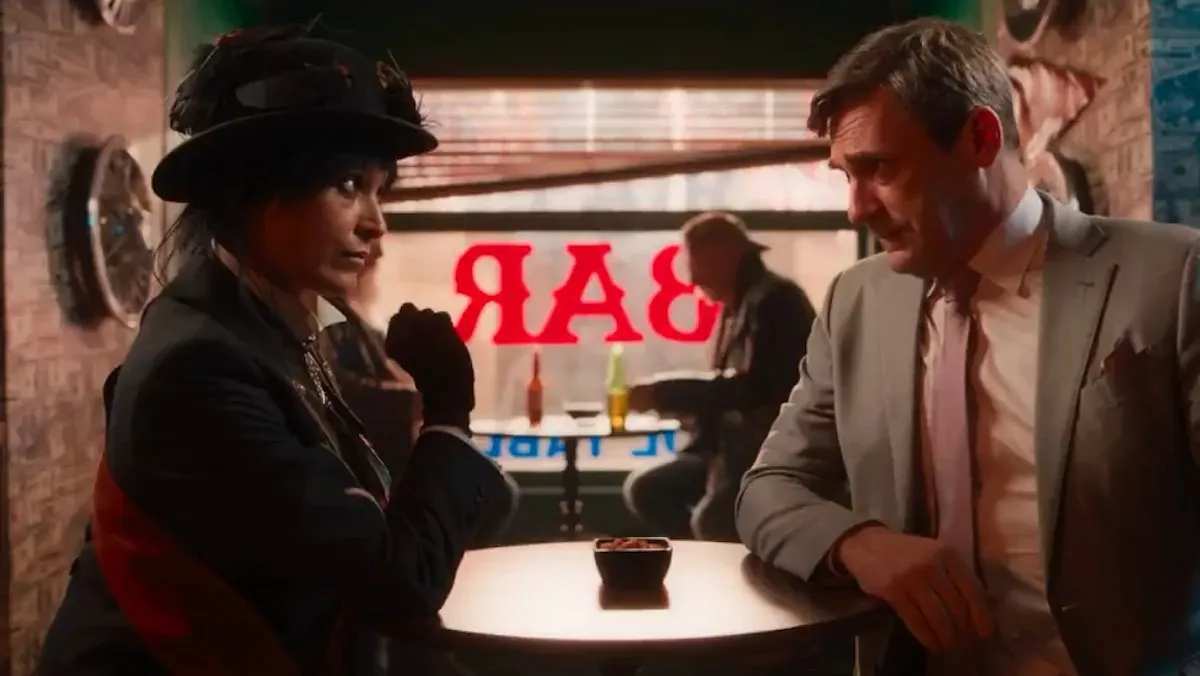 The first edition of Good Omens came out in 1990, and Gaiman said that he and Terry Pratchett had planned a follow-up that they never got to write because Pratchett died. Gaiman said, though, that he could make it come to life in the Prime Video series. But Gaiman decided not to use that story in season 2, saying it would end up in season 3.
Pratchett and Gaiman always wanted the love story between Crowley and Aziraphale to be the main focus of the sequel, and if Good Omens is renewed for a third season, fans might finally get to see them together as they were meant to be.
"Because the hypothetical season three exists, there is a story that is there, and I didn't feel that we could drive straight from season one into that. I knew what the stakes were. I knew what the parameters were. I also knew that I had David [Tennant] and Michael [Sheen]."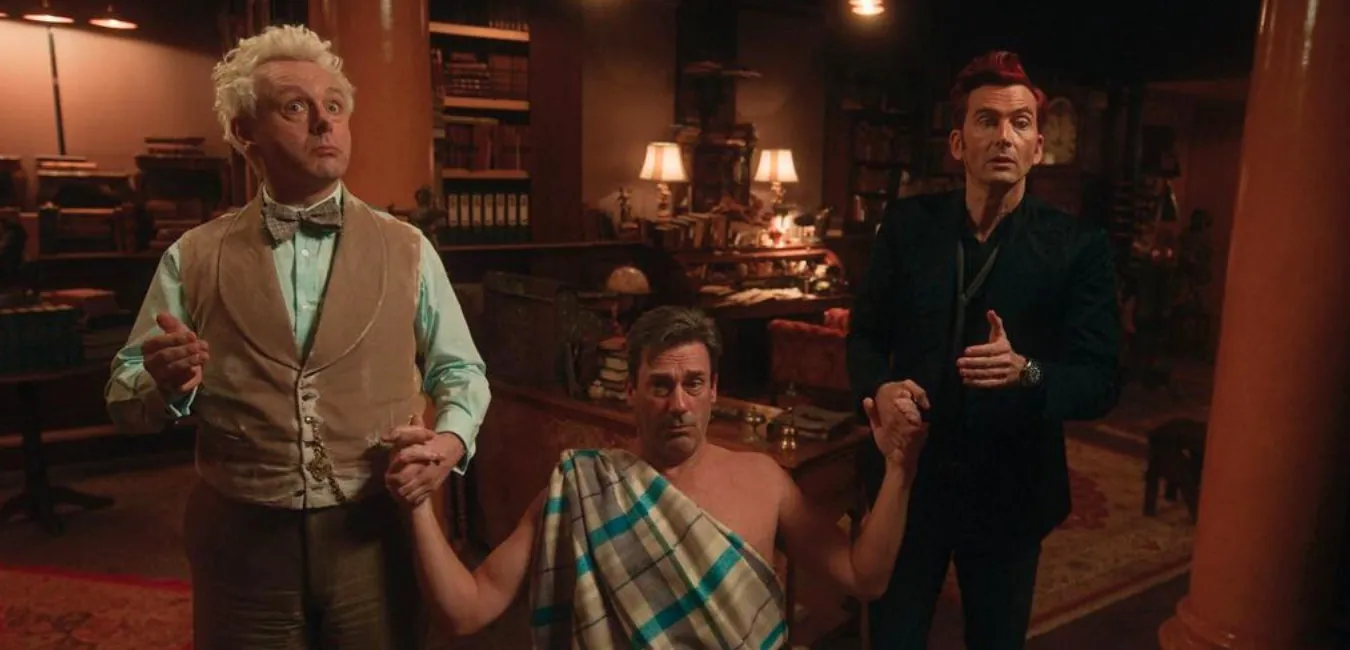 Actress Maggie Service also said that the ending makes it feel like there has to be a second season of the show.
"I think Where We End is so well written because nothing is wrapped up in a bow and nothing is Hollywood magic. It's real inside of a dream world, and what will happen next?"
Don't miss out on our mouthwatering movie content! Explore a buffet of exclusive articles, serving up the latest tidbits and insights from the film industry. Check It Out Here!
The third season of Good Omens is not yet confirmed
Screenrant says that at this time, there is no word that Good Omens will be back for a third season. Neil Gaiman has only talked about what he wants to do with Good Omens after season 2.
This means no one knows when Good Omens season 3 will come out. If Prime Video decides to give the show a third season, it won't come out until at least 2025.
With this in mind, the cliffhanger at the end of Good Omens season 2 almost ensures that there will be a third season, or many people will be angry. Gaiman said he is ready to work on it as soon as the strike ends.
"Obviously season 3 is all planned and plotted and, if I get to make it, will take the story to a satisfying end. If I wasn't on strike I'd be writing it currently. Our set is still standing in a studio in Bathgate and we would all love to get back there and finish the story in the way Terry and I plotted, long ago."
Cast of Good Omens Season 3
Neil Gaiman said that for Good Omens season 3, he could bring back any character from the first two seasons. Michael Sheen as the angel Aziraphale and David Tennant as the devil Crowley are the only two characters the season can have. Since they are crucial to Good Omens, there is almost no chance they won't be in the third season.
Other angels, demons, and humans could come back in Good Omens season 3, and some could even play different parts. Expect more angels now that Aziraphale is back in Heaven, but the story is about him and Crowley.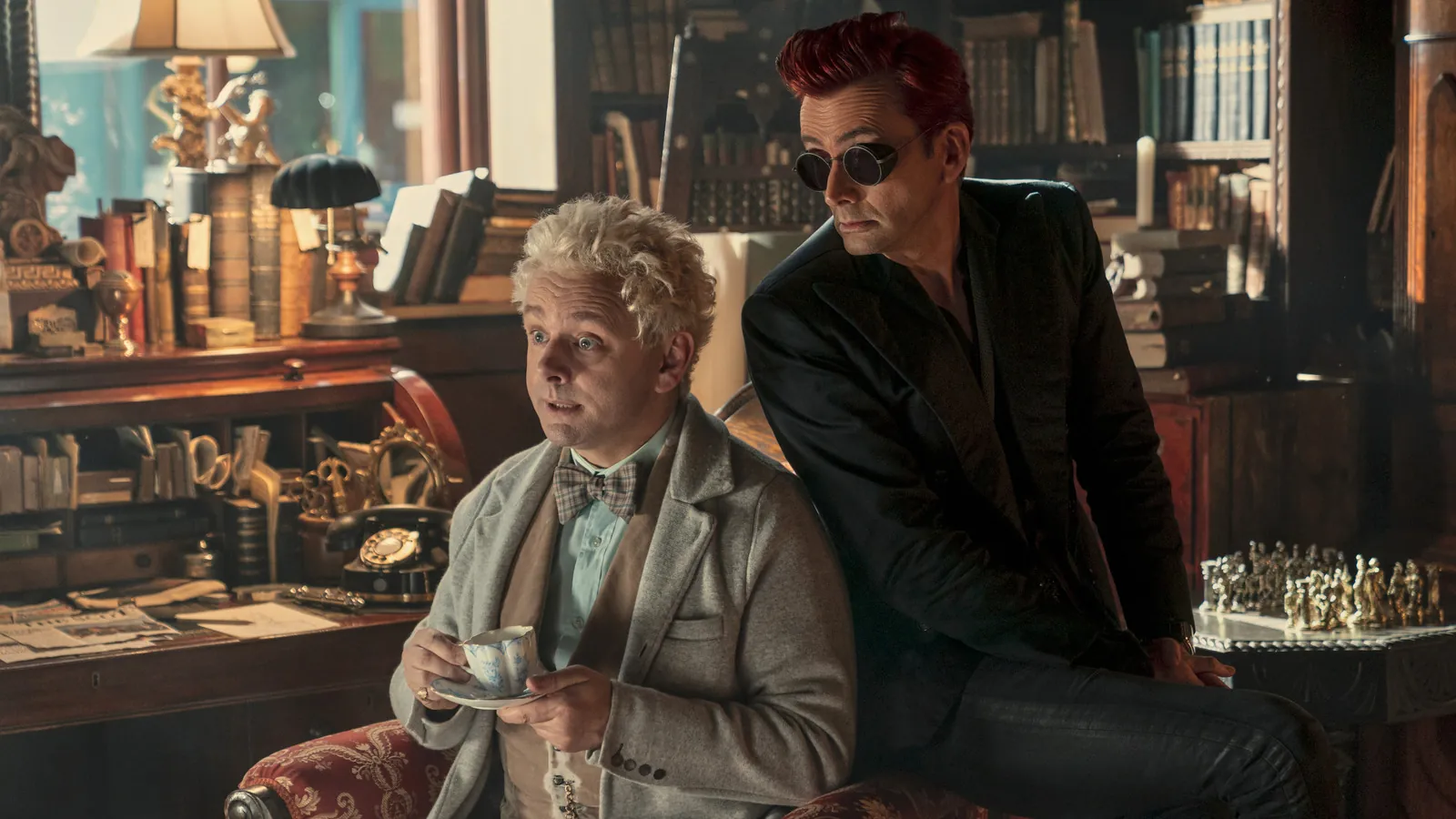 Doon Mackichan played Michael in season 2, and Shelley Conn played Beelzebub. Gloria Obianyo played Uriel, Miranda Richardson played Shax, Liz Carr played Saraqael, Quelin Sepulveda played Muriel, and Doon Mackichan played Michael.
All of these people could be in the Good Omens season 3 group. Maggie Service and Nina Sosanya returned for the second season but played completely different roles.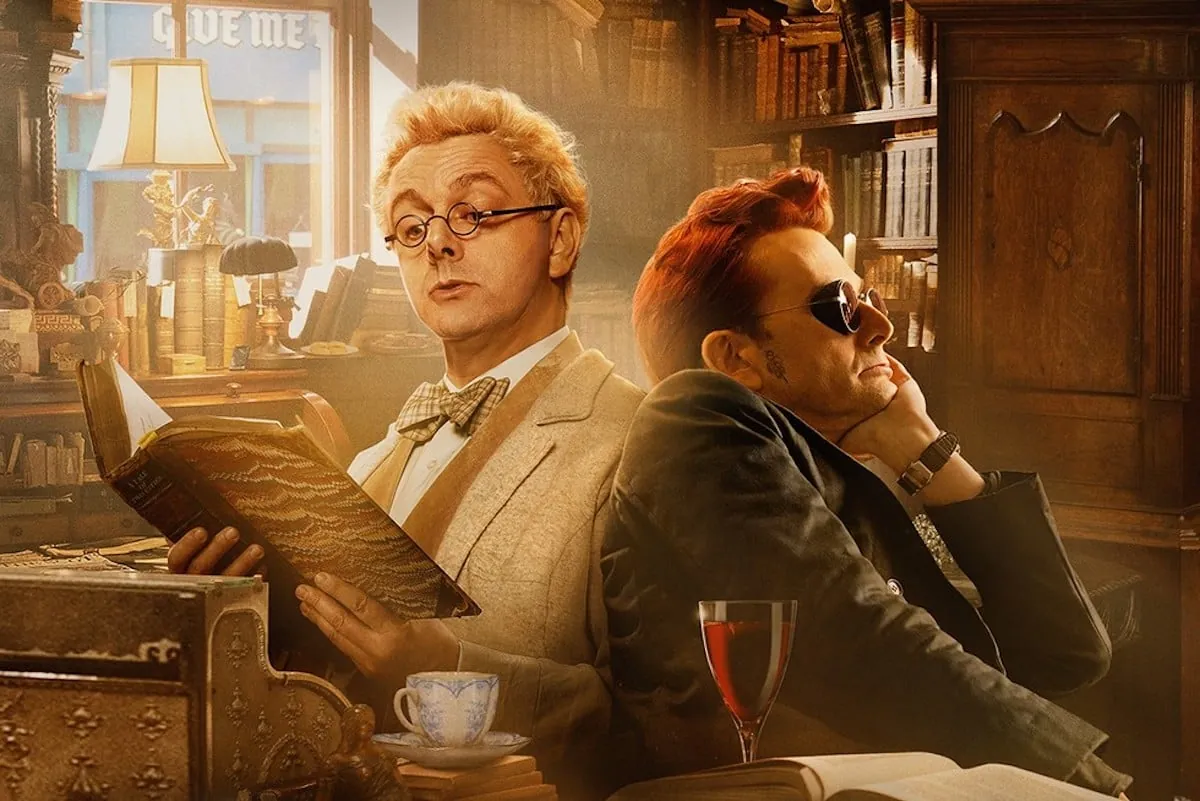 What would Good Omens Season 3 be about?
The end of season 2 gives a good idea of what could happen in season 3. Aziraphale will take Gabriel's place as the leader of heaven. On the other hand, Crowley will keep working on Earth and probably continue to long for the love of the friend he told he loved. At this point, no one knows the main plot or how the two will get back together.
Stay informed and be a step ahead with Wikilistia.com's latest news and updates. Don't miss the chance!