Yu Haibara, a minor character in the beloved anime series "Jujutsu Kaisen," played a significant role in the storyline. His introduction in "Gojo's Past Arc" showcased his vibrant personality and dedication to being a jujutsu sorcerer. However, fate took a grim turn, leading to his untimely demise. This article explores the events that led to Yu Haibara's tragic death and its impact on the Jujutsu world.
The "Gojo's Past Arc" and Yu Hai Bara's Involvement
---
During the "Gojo's Past Arc," Yu Haibara and Kento Nanami were called upon to aid Geto and Gojo in a mission to protect Riko in Okinawa. Despite Nanami's reservations about the mission's suitability for first-year students, Yu was enthusiastic about supporting his upper-level students.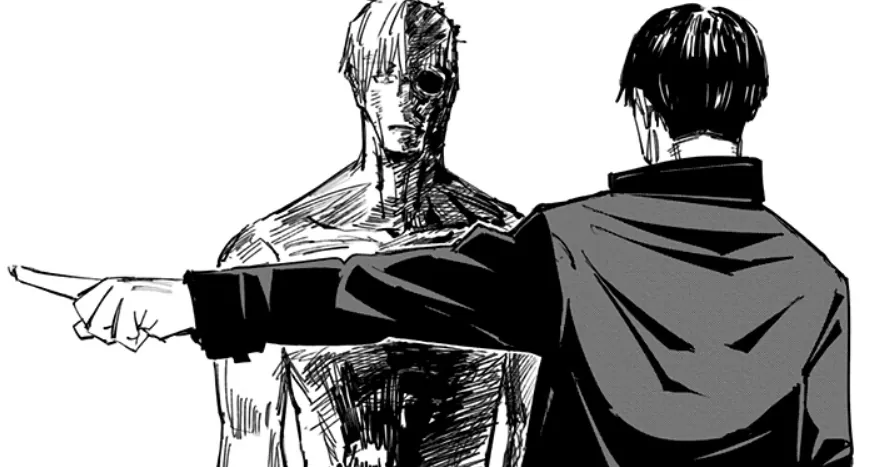 Yu Hai Bara's Character and Demise
---
Yu Haibara, a first-year student at Tokyo Jujutsu High in 2006, attended school alongside his friend Kento Nanami. Described as a young man with short dark hair, thin eyebrows, and intense eyes, Yu was often seen wearing his Jujutsu High uniform with his jacket left unbuttoned. 
His optimistic and upbeat nature made him proud to be a jujutsu sorcerer, finding joy in the dangers and challenges that came with it. Yu possessed a straightforward approach to life, avoiding overthinking and taking delight in his contributions as a sorcerer. Additionally, he believed in his ability to judge people's personalities accurately.
Hungry for more movie news? Our team has curated a delectable array of articles specially crafted to satisfy your craving for all things cinema.
How Did Haibara Die? The Tragic Demise of Yu Haibara
---
According to Venturejolt,  tragedy struck during another mission about a year after these events. Yu Haibara encountered a powerful curse that proved fatal. He died during the task and was taken to the college morgue. The devastating loss profoundly impacted those close to him, especially Kento Nanami, his best friend and fellow first-year student. The event served as a stark reminder of the merciless and dangerous nature of the Jujutsu world, affecting even the kindest sorcerers.
Conclusion
---
 Yu Haibara's untimely death in Jujutsu Kaisen left fans heartbroken and impacted the storyline. As a minor character, his presence and subsequent loss have showcased the dangers and challenges that jujutsu sorcerers face in their world. The "Gojo's Past Arc" stands as a poignant reminder of the harsh realities of their universe, and Yu Haibara's memory lives on as a symbol of courage and sacrifice in the face of danger.
Stay informed and be at the forefront of knowledge with Wikilistia.com's latest news and updates. Don't miss out!