Fans of Southern Charm, prepare for an exhilarating ride as the highly anticipated Season 9 is just around the corner! Returning to the picturesque town of Charleston, South Carolina, the show promises to deliver new drama, familiar faces, and some fresh ones to keep viewers hooked. For years, audiences have been enthralled by the lives of the Charleston crew as they navigate their privileged lifestyles, work, date, and party in the charming Southern town.
Southern Charm offers a captivating glimpse into the upper-class society of Charleston, showcasing the lives of its residents, including Kathryn Dennis' centuries-old plantation home, Craig Conover's passion for sewing, and the leisurely world of trust fund baby Shep Rose. Since its debut in 2013, the show has welcomed viewers into the inner circle drama of the men and women of Charleston, revealing both the glitz and imperfections of the South.
'Southern Charm' Season 9 Premiere Date
---
Get ready to dive back into the Southern Charm world on September 14 at 9 p.m. Hollywoodlife reported that season will kick off with a supersized episode to make the wait worthwhile. For those who can't catch it live, episodes will be available for streaming on Peacock the next day.
Filming for Season 9 concluded in March 2023, with executive producer and showrunner Thomas Kelly sharing the exciting news on Instagram. The show's return has been eagerly awaited, and with the premiere just around the corner, anticipation is at an all-time high.
'Southern Charm' Season 9 Cast: Some Departures, Some Fresh Faces
---
According to Screenrant, aside from Kathryn Dennis, other cast members are bidding farewell to Season 9. Naomie Olindo, who returned last season, and Chleb Ravenell won't be seen in the upcoming season. However, Madison LeCroy and her husband, Brett Randle, are back as full-time cast members, adding more intrigue to the show.
Fans can also look forward to the familiar faces of Craig, Shep, Austen Kroll, Olivia Flowers, Taylor Ann Green, Leva Boneparte, Venita Aspen, and Whitney Sudler-Smith. As for the new additions, three gentlemen will join the cast: Jarrett Thomas, Rodrigo Reyes, and Rod Razavi injecting fresh dynamics into the mix.
Why Did Kathryn Dennis Departs, Madison LeCroy Returns in Season 9?
---
In January 2023, original cast member Kathryn Dennis made a heartfelt announcement that she won't be returning to the Bravo series. Her departure marks the end of an era, leaving fans nostalgic about the memorable moments captured by the reality cameras.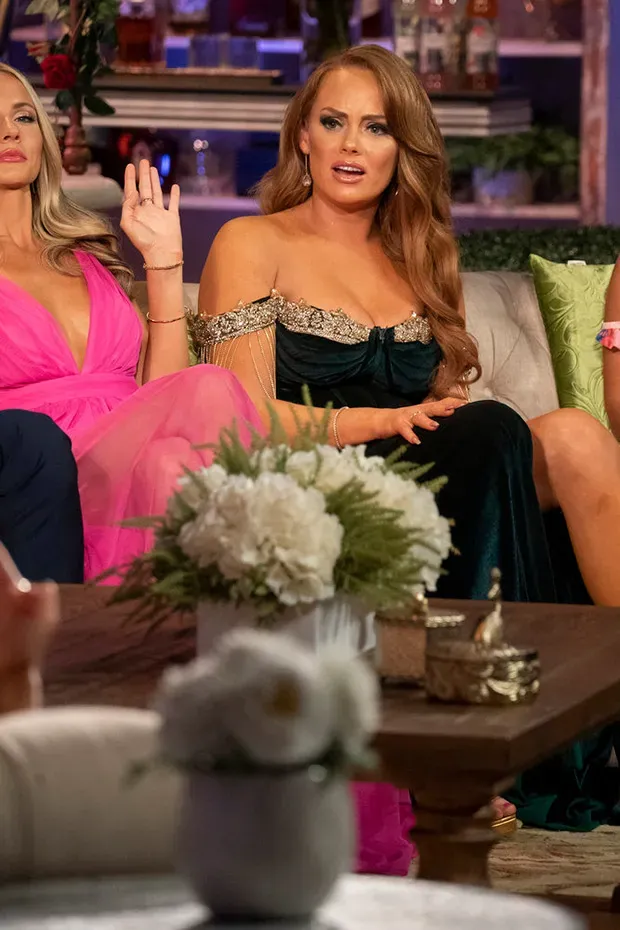 We have prepared a delightful selection of exclusive articles for all you movie enthusiasts, diving deeper into the latest news and updates from your favourite films.
On the other hand, Madison LeCroy confirmed her return, promising to come back "full throttle," ensuring that Season 9 will be packed with excitement. With both exits and comebacks, the upcoming season will keep fans on the edge of their seats.
'Southern Charm' Season 9 Trailer Teases: Drama, Scandal, and Romance
---
The excitement peaks with the release of the official trailer for Season 9 on August 3. The teaser promises a rollercoaster of emotions, addressing the rumours about Austen and Taylor's secret hookup, Madison's pregnancy scare, and her revelation about a pelvic fracture during childbirth.
Meanwhile, Craig and his Summer House girlfriend Paige DeSorbo are caught in a back-and-forth about their future, and one of the newbies expresses interest in asking Olivia out on a date. With such gripping storylines, Southern Charm Season 9 is becoming an unmissable affair.
Is 'Southern Charm' Season 9 The Final Season?
---
As Season 9 gears up for its premiere, fans wonder what lies ahead for 'Southern Charm' beyond this season. Bravo has not yet announced whether the show will return for Season 10, leaving viewers eagerly awaiting news of the show's future.
Conclusion
---
So, mark your calendars for September 14 and get ready for a wild ride through the drama-filled lives of Charleston's elite in 'Southern Charm Season 9. With explosive revelations, captivating storylines, and fan-favourite cast members, this season will keep viewers hooked from start to finish. Get your popcorn ready, and let the Southern Charm take over!
To Learn More About More, Follow Us On Wikilistia. We Regularly Post Content Related To This Topic and Other Interesting Topics.