Few names resonate quite like Tom Brady's in sports and celebrity relationships. The legendary quarterback has captivated fans with his remarkable skills on the football field and managed to capture hearts off it. As a perennial topic of intrigue, one question continues to loom large in the minds of many: Who is Tom Brady's girlfriend right now? Join us as we delve into this iconic athlete's life and love, uncovering his current partner's identity and exploring their journey together.
Who Is Tom Brady's Girlfriend 2023?
---
According to People, Tom Brady has been romantically linked to model Irina Shayk. They were spotted together, looking cosy in Brady's car, sparking rumours of a potential summer romance. Sources have revealed that the two have been in touch for a few weeks and that there is a spark between them.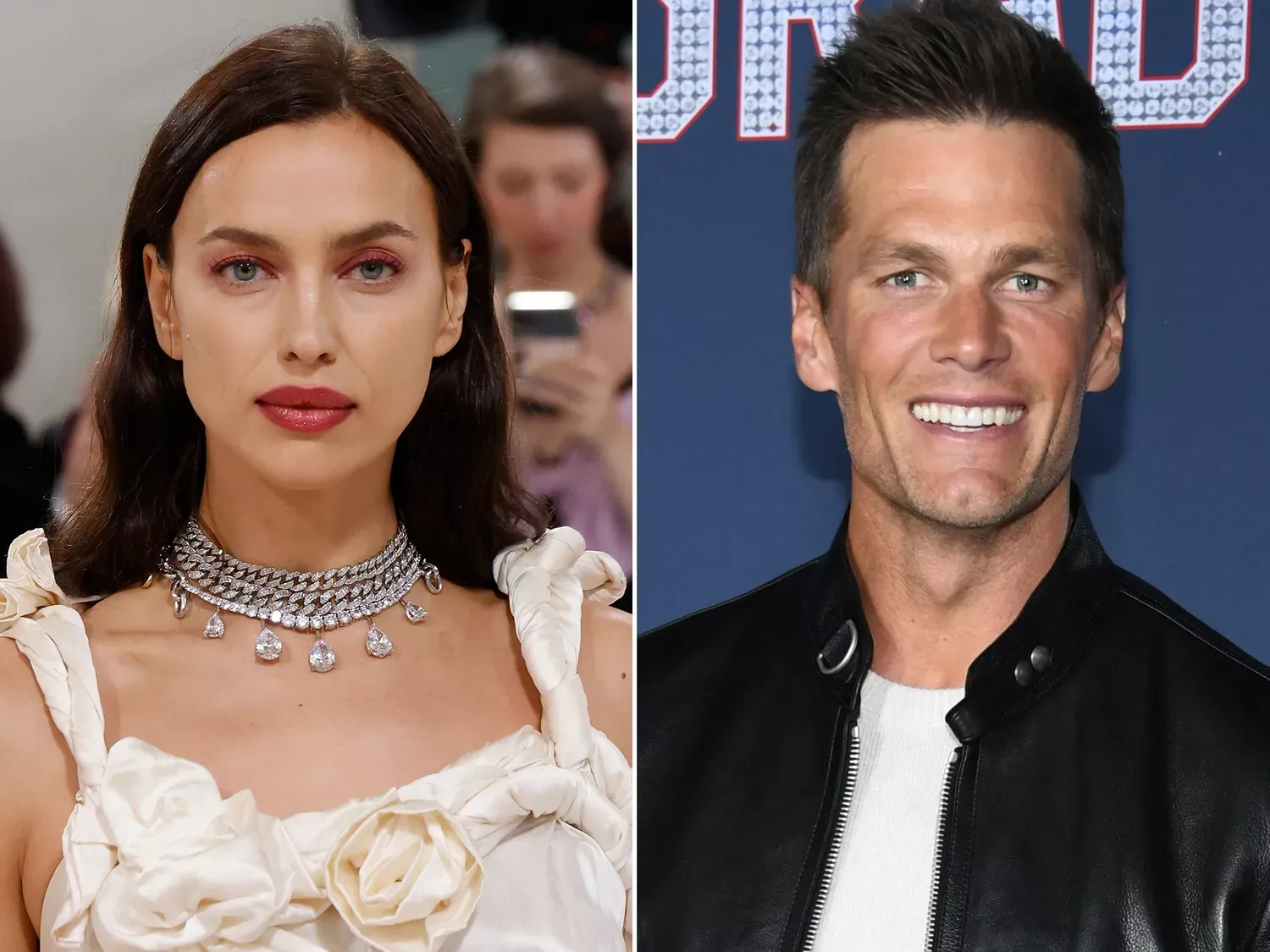 They were first seen together at a wedding in Sardinia in June and have continued their connection. Tom reportedly invited Irina to spend the weekend with him at his Los Angeles home, indicating that the relationship is progressing.
A Connection at a Wedding
---
The speculation surrounding Tom Brady and Irina Shayk's relationship gained momentum after they both attended the wedding of billionaire art-world heir Joe Nahmad and model Madison Headrick in Italy in May. 
According to Stylecaster, rumours surfaced that Shayk showed particular interest in Brady during the wedding reception. While Shayk's representatives denied those reports then, the recent paparazzi footage has reignited curiosity about the duo's potential chemistry.
Tom Brady's Dating History: From Gisele Bündchen to Irina Shayk
---
Tom Brady, the iconic NFL quarterback, has made headlines for his football career and his love life. From past relationships with Bridget Moynahan and Gisele Bündchen to recent rumours of dating Kim Kardashian, his dating history has been the talk of the town.
 In 2023, it seems he has found a new flame in model Irina Shayk. Let's take a closer look at Tom Brady's romantic journey. 
Tara Reid and Bridget Moynahan
 Before his high-profile relationships, Tom had a brief fling with actress Tara Reid in 2002. However, his first significant relationship in the spotlight was with actress Bridget Moynahan, whom he dated in 2004.
 The pair had broken up when they received news of Bridget's pregnancy with Tom's son, John "Jack" Edward Thomas Moynahan, in 2007.
If You're Craving More Content About Your Favorite celebrity news, Sink Your Teeth Into These Additional Articles We've Whipped Up Just For You
Gisele Bündchen
 In 2006, Tom met supermodel Gisele Bündchen, and they soon became inseparable. They married in 2009 and have two children together, a son Benjamin Rein Brady and a daughter Vivian Lake Brady.
Their relationship seemed solid and supportive, but after Tom's unretirement from the NFL in 2022, reports of tension emerged. Despite efforts to work on their marriage, the couple officially announced their divorce in October 2022 after 13 years of marriage.
 Kim Kardashian
 Following his divorce, Tom was falsely linked to Kim Kardashian after they were seen talking at an A-list party. However, both representatives denied romantic involvement, asserting they were just friends.
Conclusion
---
Tom Brady's dating history has been a subject of fascination for fans and media alike. From his past relationships with Bridget Moynahan and Gisele Bündchen to the latest rumours of being linked to Kim Kardashian, he has experienced both highs and lows in his love life. Now, with his recent romance with Irina Shayk, it seems Tom is exploring a new chapter in his dating journey. As always, the quarterback's personal life continues to capture the public's attention alongside his legendary football career.
To Learn More About More, Follow Us On Wikilistia. We Regularly Post Content Related To This Topic and Other Interesting Topics.