Rising rapper Ice Spice has been making waves in the music industry with her viral hit "Munch (Feelin' U)," but lately, she's been making headlines for a different reason. Fans and critics alike have been speculating about whether Ice Spice has undergone cosmetic surgery to achieve a certain standard of beauty prevalent in the mainstream rap scene.
 In a recent interview with Erykah Badu and Puma Curry for Interview Magazine, Ice Spice candidly addressed these accusations and set the record straight. Let's delve deeper into her response and her journey toward embracing her natural beauty.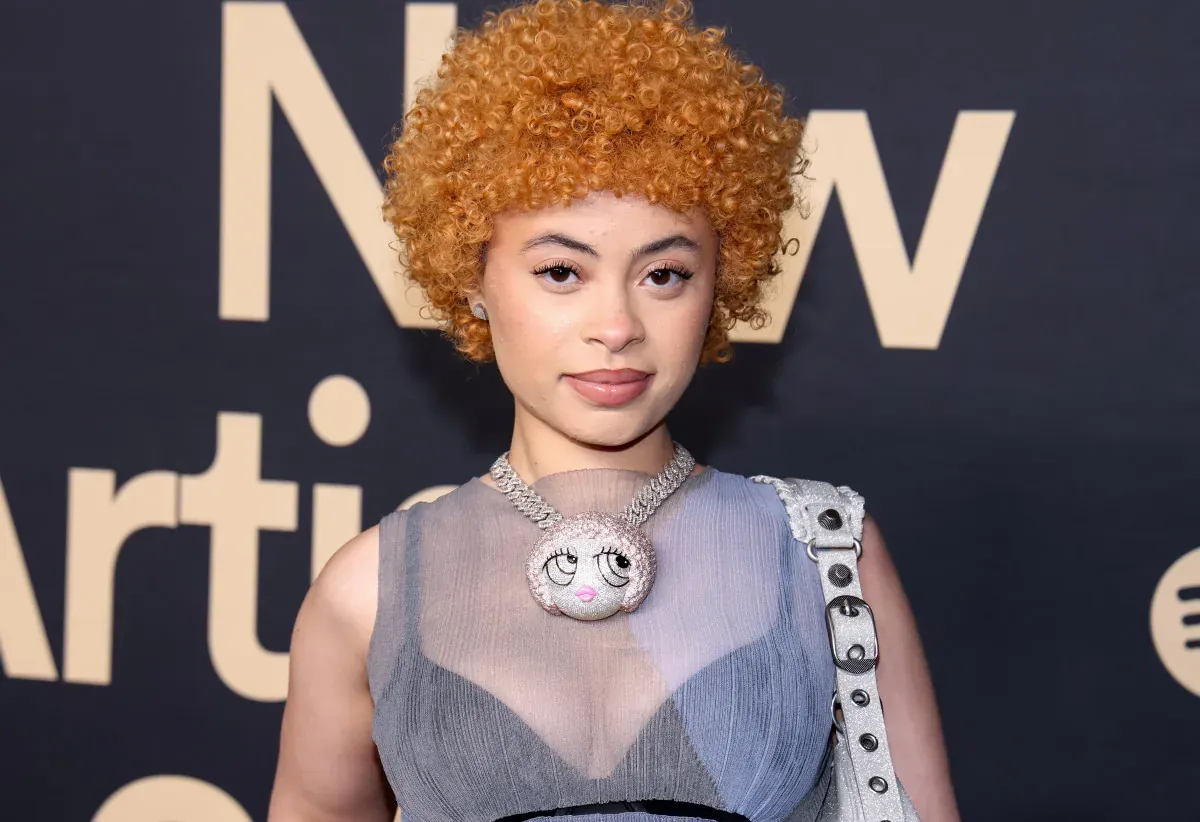 Ice Spice Biography
---
| | |
| --- | --- |
| Specifications | Details |
| Name | Ice Spice |
| Profession | American rapper |
| Date of Birth | January 1 2000 |
| Age | 23 years old |
| Height | 5 feet 6 inches |
| Weight | 50 kg (110 lbs) |
| Birthplace | The Bronx, New York, United States |
| Nationality | American |
| Ethnicity | Dominican and Nigerian |
Addressing the Plastic Surgery Rumors
---
During the Interview Magazine session, Erykah Badu read an excerpt from a prediction she made in 2007 about what a female artist's "starter pack" would look like in the 2020s. The list included breast implants, butt implants, calf implants, long hair, and stilettos – all attributes associated with mainstream rap beauty. However, Ice Spice asserted that this stereotype doesn't entirely apply to her.
"Ice Spice is 100 percent real,"
he responded, addressing the claims head-on.
"My hair is short, and my whole body is natural, despite what some people might accuse me of. The only artificial things about me are my teeth, which I got done, and my nails – yeah, they're fake."
If You're Craving More Content About Your Favorite movie news, Sink Your Teeth Into These Additional Articles We've Whipped Up Just For You
Ice Spice: Embracing Natural Beauty
---
According to CapitalXtra, Ice Spice further opened up about her journey towards embracing her natural beauty. She revealed that in the early stages of her music career, she used to wear wigs often and didn't feel comfortable showing her real hair. However, that all changed when she released her song "No Clarity" in November 2021.
The rapper noticed a positive shift in her music's reception and fan engagement when she started embracing her authentic self. Ice Spice took a bold step by showcasing her natural hair and ditching the wigs and lace fronts. It was evident that her fans appreciated the genuine and unfiltered version of her.
While Ice Spice is proud of her natural beauty, it hasn't been an easy journey. The speculation and accusations of cosmetic surgery have been persistent, but the rapper has chosen to rise above them. She remains firm in her assertion that her appearance is the result of natural beauty and personal style choices rather than surgical enhancements.
Ice Spice's Response to the Resurfaced Video
---
Adding to the recent media attention, a video of Ice Spice and Drake at OVO Fest resurfaced, causing a stir on social media. However, the video does not add any substance to the cosmetic surgery allegations and merely captures a candid moment between two artists.
Conclusion
---
Ice Spice's rise to fame has been marked by her raw talent and unique persona, and she is determined to remain true to herself regardless of the rumors surrounding her appearance. The rapper's response to the accusations of cosmetic surgery highlights her commitment to embracing her natural beauty and rejecting societal pressures to conform to certain standards.
As Ice Spice continues to make her mark on the music industry, her authenticity and talent will undoubtedly speak for themselves, solidifying her position as a rising star worth paying attention to – not just for her music but also for her empowering message of self-acceptance and being true to one's identity.
To Learn More About More, Follow Us On Wikilistia. We Regularly Post Content Related To This Topic and Other Interesting Topics.