In glamour and stardom, few personalities shine as brightly as Disha Patani. The young and talented Indian actress has made her mark in the film industry and captured the hearts of millions with her magnetic charm, exquisite talent, and captivating beauty. While her on-screen performances have left audiences in awe, her personal life has always remained a subject of curiosity and speculation. The question that has lingered in the minds of fans and followers alike is, "Who is Disha Patani's boyfriend in 2023?"
Disha Patani's Rise to Stardom
---
Disha Patani's journey in entertainment has been nothing short of remarkable. She has carved a niche for herself with each film, leaving a lasting impact with her charismatic screen presence and versatile acting skills. Her infectious smile and scintillating chemistry with co-stars have further solidified her position as one of the most sought-after actresses in the Indian film industry.
Who Is Disha Patani's New Boyfriend?
---
 Aleksandar Alex Ilic
Recently, Disha Patani's alleged boyfriend in 2023 has become a subject of discussion and intrigue. According to Wionews, it is believed that Aleksandar Alex Ilic holds this position in her life. Photographs of Disha and Aleksandar together have surfaced, sparking rumours and capturing the attention of fans and the media. Their relationship blossomed during their early days of struggle in the entertainment industry, working for the same agency. Their shared journey led to a strong friendship, solidified by their love for fitness.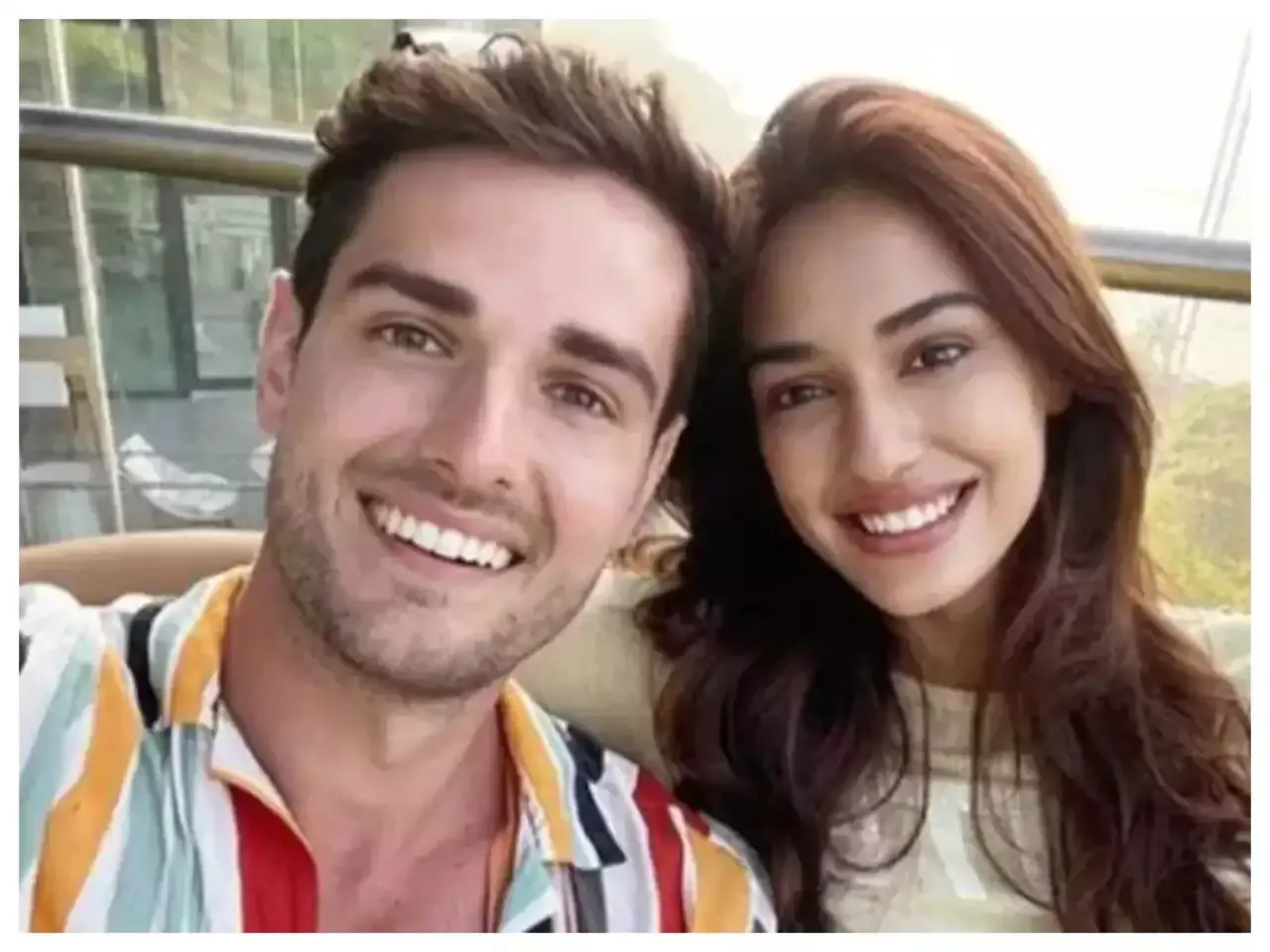 A Dinner Date That Sparked Rumors
---
Recently, Disha Patani was spotted on a dinner date with her alleged beau, Aleksandar Alex Ilic, on a cozy Sunday evening. Paparazzi captured a video of the outing, in which Disha introduced Aleksandar to her friends. Though the audio quality of the video may be lacking, fans are convinced that the introduction marked an official announcement of their relationship. This wasn't their first public appearance together, as the two have been seen at various events and celebrations, igniting speculation about their connection.
Who is  Aleksandar Alex Ilic?
---
Aleksandar Alex Ilic, a professional actor from Serbia, has garnered attention for his work and his rumoured relationship with Disha Patani. Although neither Disha nor Aleksandar have officially confirmed their relationship, their interactions and appearances together have fueled speculation. With a substantial following on his Instagram account, Aleksandar has shared moments with Disha, raising eyebrows and prompting questions about their equation.
Hungry for more Celebrity news? Our team has curated a delectable array of articles specially crafted to satisfy your craving for all things cinema.
The Elusive Nature of Their Relationship
---
Despite the media spotlight and public curiosity, Disha Patani and Aleksandar Alex Ilic have maintained privacy regarding their relationship status. In an interview with the Bombay Times, Aleksandar said, "We know the truth. I don't understand why people need to guess what is going on. Why can't they just let other people live their own lives peacefully? We laugh off these stories." Their ability to shield their relationship from the constant scrutiny of the public eye is commendable, allowing them to focus on their personal lives away from the limelight.
Past Relationships and Rumors
---
Disha Patani's romantic life has seen its fair share of rumours and associations. Her previous relationship with actor Tiger Shroff was widely talked about, but it is reported that they parted ways in 2022. In a statement on Karan Johar's show "Koffee With Karan," Tiger Shroff described their relationship as that of "amazing friends." Disha's dating history also includes her relationship with Parth Samthaan, which reportedly lasted for about a year in 2013.
Conclusion
---
While Disha Patani continues to dazzle on screen and earn accolades for her work, her love life remains a captivating mystery. The journey to uncover the truth behind her alleged relationship with Aleksandar Alex Ilic has piqued the interest of fans and followers.
As fans eagerly await further developments and possible confirmation from the stars, Disha Patani's ability to maintain her personal life's sanctity amidst the ever-persistent spotlight deserves admiration. The allure of celebrity romance and the secrets it holds only add to the appeal of the silver screen and the lives of those who grace it.
To Learn More About More, Follow Us On Wikilistia. We Regularly Post Content Related To This Topic and Other Interesting Topics.