Exciting news awaits fans of the Malayalam movie "Neymar" as it prepares to debut on the popular OTT platform Disney+Hotstar. Following a successful theatrical run, the heartwarming comedy-drama is all set to capture audiences' hearts again through its digital release. With a captivating plotline and stellar cast, "Neymar" promises to bring viewers laughter, unexpected twists, and heartwarming moments.
Neymar: A Quick Overview
---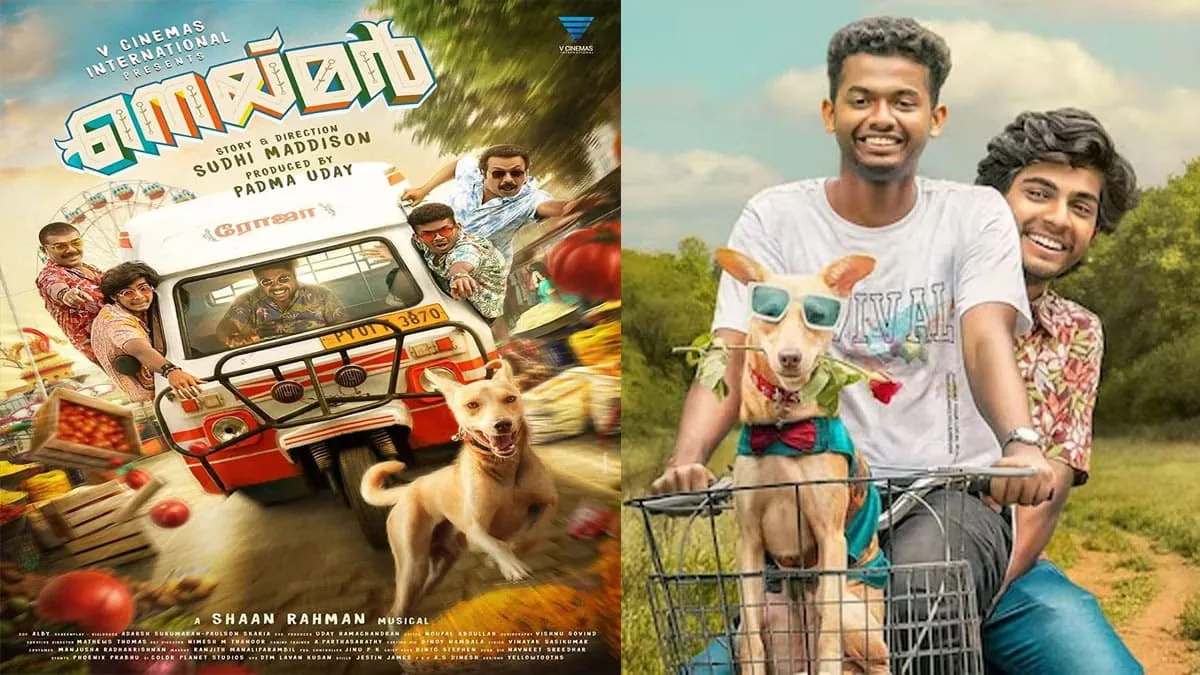 | | |
| --- | --- |
| Property | Details |
| Movie Name | Neymar |
| Director | Sudhi Maddison |
| Major Cast | Mathew Thomas, Naslen K. Gafoor, Johny Antony, Vijayaraghavan, Shammi Thilakan |
| Genre | Comedy |
| Language | Malayalam |
| Theatrical Release Date | May 12, 2023 |
| OTT Release Date | July 28, 2023 |
| OTT Platform | Disney+Hotstar |
| Music Director | Shaan Rahman |
| Editor | Noufal Abdullah |
| Production | Padma Udhay |
Neymar OTT Release Date & Platform
---
Reports confirm that the much-anticipated film "Neymar" has secured a significant deal with Disney+Hotstar for its digital release. The announcement of the OTT release date by Mathew Thomas, one of the lead actors, has generated immense excitement among eager fans. WViewers can mark their calendars for August 8th, 2023, to experience the laughter and emotions that "Neymar" offers right from the comfort of their homes.
Neymar Plot Line
---
"Neymar" revolves around the lives of two football enthusiast friends, Kunjava and Sinto. In his quest to impress his classmate, Dona, Kunjava embarks on an unusual journey by getting a pet dog named 'Neymar.' This decision leads to a series of unforeseen adventures that unfold as the dog becomes an integral part of their lives. The movie beautifully captures the dynamics of human-animal relationships while blending humour and emotional connections.
Hungry for more movie news? Our team has curated a delectable array of articles specially crafted to satisfy your craving for all things cinema.
Neymar Star Cast
---
Directed by Sudhi Maddison, "Neymar" boasts a talented cast that includes Mathew Thomas and Naslen K. Gafoor in the lead roles. Shammi Thilakan, Vijayaraghavan, Johny Antony, Maniyan Pilla Raju, Keerthana Sreekumar, and Geethi Sangeetha support this dynamic duo. The captivating music by Shaan Rahman and the enchanting background score by Gopi Sundar add depth to the narrative.
'Neymar' Box Office Collection
---
Cinefry reported that the Malayalam movie 'Neymar' has set the box office ablaze, exceeding all expectations with its remarkable performance. Despite being crafted on a budget of less than Rs 1 crore, the film has managed to rake in a staggering Rs 10 crore, solidifying its status as a true blockbuster. This unexpected success story has astounded both audiences and critics, as 'Neymar' proved to be a delightful cinematic experience that struck a chord with viewers of all ages.
'Neymar' Movie Budget
---
The budget of the Malayalam movie 'Neymar' was ₹3 crore. Despite its modest budget, the film achieved significant success at the box office, collecting a remarkable Rs 10 crore and captivating audiences with its compelling storytelling and performances. This success story highlights that a well-crafted film can overcome budget limitations and create a lasting impact in cinema.
Is Neymar Malayalam Movie Hit or Flop?
---
Neymar, the recent Malayalam movie, has been making waves in the industry. With its gripping storyline, brilliant performances, and captivating visuals, it is no surprise that Neymar is being hailed as a hit. The film revolves around the life of a young football enthusiast who dreams of becoming like his idol Neymar Jr., and how he overcomes various challenges to realize his dreams.
'Neymar' Trailer
---
Conclusion
---
As "Neymar" gears up to charm audiences again, its upcoming OTT release on Disney+Hotstar promises to be a delightful treat. With a heartwarming plot, a talented cast, and a unique portrayal of human-pet relationships, the movie is set to capture hearts on the digital screen. As fans eagerly await the release on July 28, 2023, they can look forward to a blend of laughter, emotions, and unexpected adventures that "Neymar" has in store.
To Learn More About More, Follow Us On Wikilistia. We Regularly Post Content Related To This Topic and Other Interesting Topics.