Jaya Kishori Ji, a name that resonates with spirituality and devotion female kathakar, has captured the hearts of millions with her soulful bhajans and enlightening discourses. Born on July 13, 1995, in Kolkata, West Bengal, she has emerged as a prominent spiritual oration and music figure. Often referred to as 'Kishori Ji' or the 'Meera of the Modern Era,' her journey is a testament to the power of faith, dedication, and the pursuit of enlightenment.
Jaya Kishori Ji Biography
| | |
| --- | --- |
| Attribute | Details |
| Full Name | Jaya Sharma |
| Nicknames | 'Kishori Ji,' 'Meera of Modern Era' |
| Profession | Musical Artist, Spiritual Orator |
| Date of Birth | July 13, 1995 |
| Place of Birth | Sujangarh, Rajasthan, India |
| School | Mahadevi Birla World Academy, Kolkata |
| College/University | Not Known |
| Educational Qualification | Bachelor of Commerce |
| Religion | Hinduism |
| Caste | Gaur Brahmin |
| Nationality | Indian |
| Marital Status | Unmarried |
| Parents | Father- Shiv Shankar Sharma |
| | Mother- Sonia Sharma |
| Siblings | Sister- Chetna Sharma (Younger) |
| Music Albums | 'Shiv Stotra,' 'Sunderkand,' 'Mere Kanha Ki,' |
| | 'Shyam Tharo Khatu Pyaro,' and more |
| Spiritual Sessions | Conducted over 350 spiritual sessions |
Jaya Kishori Ji Early Life
Jaya Kishori Ji was born on July 13, 1995, in Sujangarh, Rajasthan, India. She did her schooling at Mahadevi Birla World Academy in Kolkata.Later, she attended Shri Shikshayatan College in Kolkata. She completed her B.Com through an open university
Jaya Kishori Ji: A Spiritual Journey Nurtured from Childhood At a young age
---
According to newsunzip, Jaya Kishori Ji was immersed in a spiritual environment that paved the way for her remarkable journey. Memorizing numerous bhajans and delving deep into the teachings of Bhagwat Geeta, she absorbed the essence of divine wisdom. Guided by Pt. Govindram Mishra, Swami Ramsukhdas, and Pandit Vinod Kumar Ji Sahal, her spiritual foundation was enriched. It was Pt. Govindram Mishra recognized her profound love for Lord Krishna and gave her the title of 'Kishori Ji,' a name that continues to resonate with her followers.
Jaya Kishori Ji: The Radiant Voice of Devotion
At the tender age of 7, Jaya Kishori Ji's voice echoed in a local Satsang during the Basant Mahotsav in Kolkata. This began her journey as a musical artist and spiritual orator. By age 10, she had already left an indelible mark by singing 'Sunder Kanda' alone, captivating the audience's hearts.
Jaya Kishori Ji Family Life
Jaya Kishori Ji was born into a Gaur Brahmin family on July 13, 1995, in Sujangarh, Rajasthan, India. Her father's name is Shiv Shankar Sharma, and her mother's is Sonia Sharma. She has a younger sister named Chetna Sharma. According to the search results, Jaya Kishori Ji is not married yet and lives with her parents and siblings.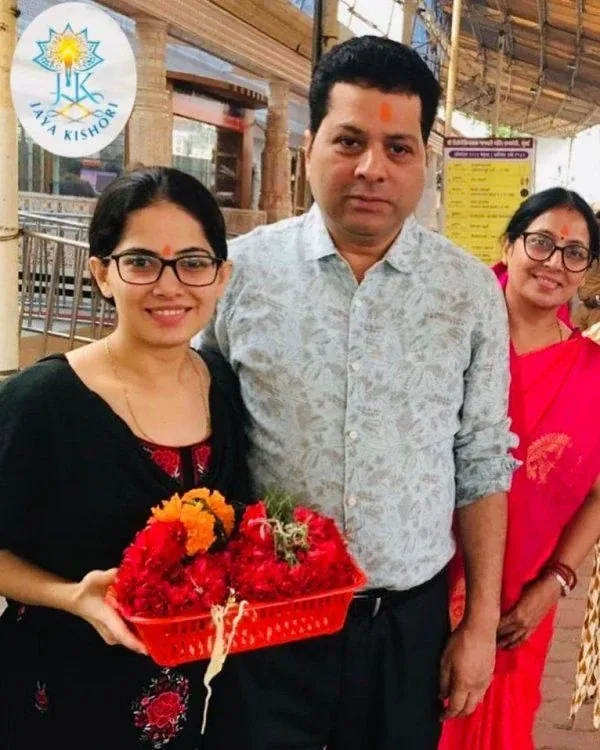 Jaya Kishori Ji: Bridging Hearts Through Bhajans
Jaya Kishori Ji's musical prowess has breathed life into over 20 albums, including hits like 'Shiv Stotra,' 'Sunderkand,' 'Mere Kanha Ki,' and 'Shyam Tharo Khatu Pyaro.' Her melodic renditions are more than just songs; they are a medium to connect souls with the divine. Her voice, infused with devotion, resonates with listeners worldwide.
Professional Career
Jaya Kishori Ji has conducted over 350 spiritual sessions, including the famed 7-day 'Katha Shrimadbhagwat' and the 3-day 'Katha Nani Bai Ro Mayro.' Her profound insights into spiritual scriptures and ability to convey complex teachings relatable have earned her respect and admiration.
A Philanthropic Heart Jaya Kishori Ji's devotion extends beyond music and discourse. The proceeds from her spiritual sessions are dedicated to the Narayan Seva Sansthan in Udaipur, contributing to the well-being of disabled individuals. Her philanthropic efforts embody the essence of compassion and service.
Jaya Kishori Ji's teachings continue to reach a wider audience through her app, "Jaya Kishori Ji Official App." Through this platform, her spiritual sessions, bhajans, and discourses are accessible to seekers worldwide, carrying forward her mission of spreading spiritual light.
Also Check top Female katha vachak: Devi Chitralekha Biography
Jaya Kishori Ji Popular Bhajan
---
Jaya Kishori Ji is known for her beautiful and soulful bhajans. Here are some of her most popular ones, according to the search results:
Radhe Krishna Radhe Krishna Krishna Krishna Radhe Radhe

Shyam Teri Bansi Pukare Radha Naam

Mere Shyam Sanware Tera Hi Sahara Hai

Jaya Kishori Ji Bhajan Video Jukebox

Best of Jaya Kishori Ji

Jaya Kishori | Best Bhajan JUKEBOX | Devotional Songs
These are just a few examples of Jaya Kishori Ji's popular bhajans. She has a vast repertoire of devotional songs that her fans and followers love.
Read More
Jaya Kishori Ji Achievements
 Jaya Kishori Ji's dedication and impact have not gone unnoticed. She has been honoured with awards such as the 'Aadarsh Yuva Adhyatmik Guru Puroskar' by Bhartiya Chhatra Sansad, presented by RSS Chief Dr Mohan Bhagwat. Her efforts have left an indelible mark on the spiritual landscape, and her program even holds a Guinness World Record for the mass distribution of sarees during a Srimad Bhagwat Katha.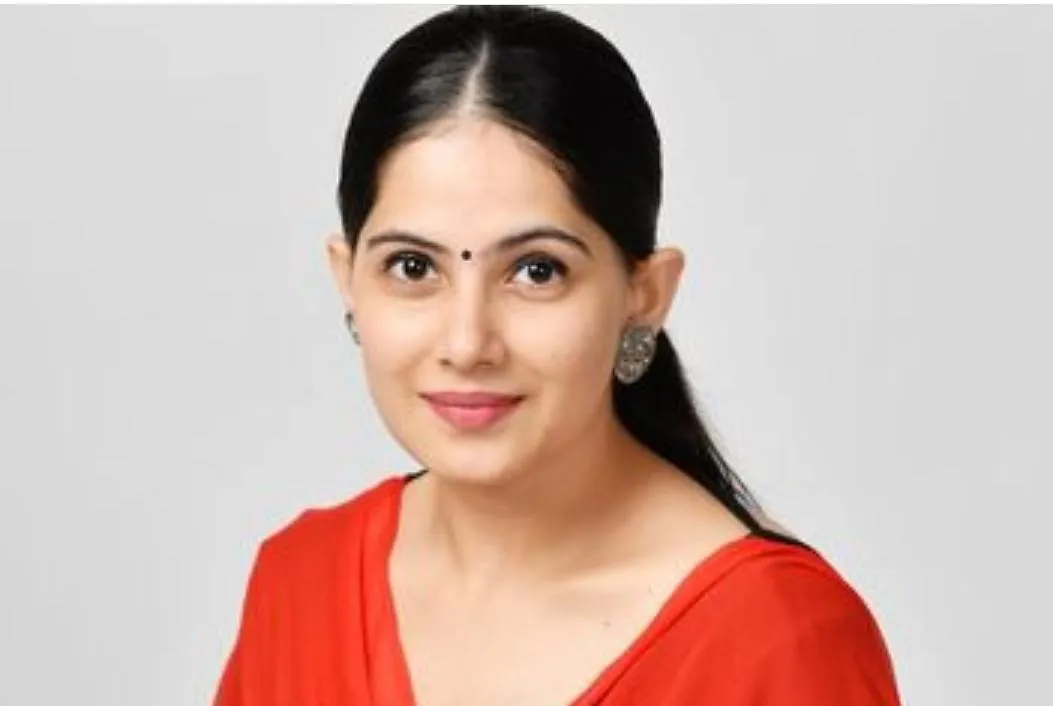 Conclusion
Jaya Kishori Ji's positive influence extends beyond her spiritual teachings. She promotes holistic well-being through activities like yoga, which she practices diligently. Her commitment to wellness is a reflection of her holistic approach to spirituality.
Jaya Kishori Ji, with her melodic voice and enlightening words, has touched the lives of millions, igniting the flame of devotion and guiding souls towards enlightenment. Her journey is a testament to the profound impact that faith, music, and discourse can have on shaping hearts and minds.
Stay informed and be at the forefront of knowledge with Wikilistia.com's latest news and updates. Don't miss out!