Bigg Boss fans are going gaga over the 17th season of the show. As the season progresses, fans are taking to the internet to indulge in various discussions. From the net worth of the contestants to the highest-paid ones, the audience is eager to know everything about their favourite celebrities. But worry not; we've got you covered on all fronts!
Who is participating in Bigg Boss 17?
This year's show boasts a captivating roster of contestants, featuring Munawar Faruqui, Vicky Jain, Aishwarya Sharma, Anurag Dobhal (UK07), Ankita Lokhande, Neil Bhatt, Jigna Vora, Firoza Khan (Khanzadi), Isha Malviya, Sana Raees Khan, Soniya Bansal, Abhishek Kumar, Mannara Chopra, Rinku Dhawan, Arun Srikanth Mashettey, Navid Sole, and Sunny Arya.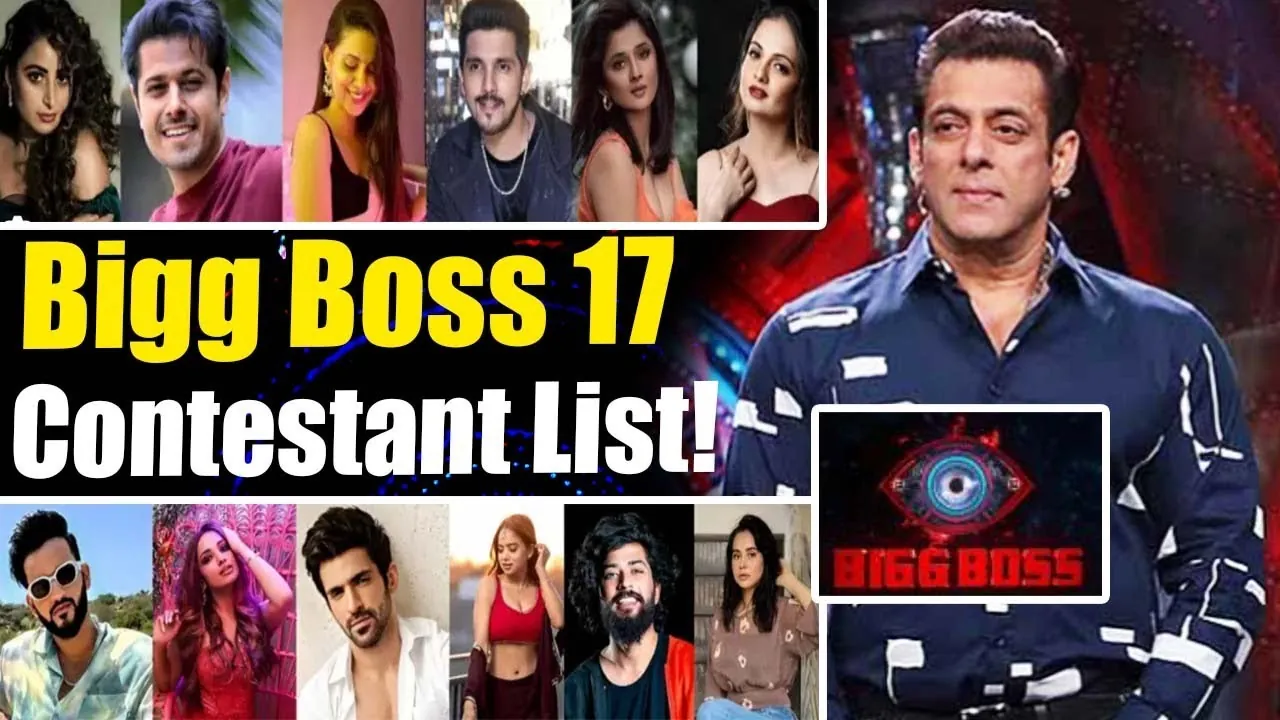 Who are Highest Paid Contestants of Bigg Boss 17
According to a report by Telly Masala, TV celebrity Ankita Lokhande and comedian Munawar Faruqui are raking in large sums this year. Ankita is reportedly earning an impressive Rs 12 Lakhs per week, while Munawar's earnings hover around Rs 7 to 8 lakhs per week. Aishwarya Sharma and Isha Malviya are not far behind in the earnings game.
Read More:
The net worth of the biggest names this season of Bigg Boss.
As per indiatimes.com, Ankita Lokhande has a net worth of approximately Rs 25 crore. Her earnings are diversified across various sources, including around Rs 3-4 crore from movies and approximately Rs 1.5-2 crore from TV shows, web series, and music videos. She also earns around Rs 24-36 lakh from her YouTube channel, Rs 20-30 lakh from Instagram, and Rs 2-3 crore from her event performances.
According to various media reports, it is estimated that Munawar Faruqui earns around Rs 2 crore annually. On the other hand, Vicky's net worth is massive, with estimates close to Rs 100 crore. It is worth noting that Jain is the Managing Director of Mahavir Inspire Group, which operates in various sectors, including coal trading, washery operations, logistics, power generation, diamonds, and real estate.
According to reports, Sunny Arya earns an annual income of around Rs 60 lakh, while Anurag Dobhal's net worth is estimated at Rs 1.5 crore. Advocate Sana Raees Khan, who handles high-profile cases, is said to earn between Rs 10 to 15 crores. Navid Sole, the only international contestant this year, reportedly makes an impressive Rs 40 crores annually.
Keep up with the latest news and updates from the glamorous world of Bollywood and Hollywood by staying tuned to Wikilistia Entertainment.