Fans of the FOX TV show "Call Me Kat" have been eagerly anticipating news about a potential fourth season. Starring the talented Mayim Bialik, Swoosie Kurtz, Kyla Pratt, Cheyenne Jackson, Leslie Jordan, and Julian Gant, the series revolves around Kat's quest to prove that she can lead a fulfilling life, despite societal pressures and her mother's disapproval of her single status. As the television vulture closely monitors the show's fate, viewers are left wondering if there will be more to Kat's journey in a potential Season 4.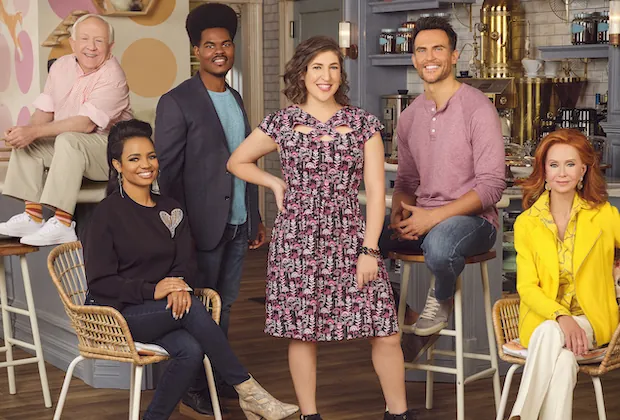 Will There Be Call Me Kat Season 4?
---
Call Me Kat Season 4 Officially Cancelled By Fox
As fans bid farewell to the beloved Fox sitcom "Call Me Kat," Mayim Bialik, the show's leading lady and executive producer, shares heartfelt sentiments about the series and teases the potential future of the beloved characters. Despite its cancellation after three seasons, "Call Me Kat" has left a lasting impact on viewers, providing laughter during challenging times. In this article, we explore the show's cancellation's aftermath and glimpse what could have been in a hypothetical Season 4.

A Farewell to "Call Me Kat"
---
Mayim Bialik expresses her emotional farewell to "Call Me Kat," acknowledging the show's remarkable ability to bring joy and laughter during the trying times of the COVID-19 pandemic. Despite the show's cancellation, she pays tribute to the incredible cast, including Cheyenne Jackson, Swoosie Kurtz, Julian Gant, Kyla Pratt, and the late Leslie Jordan, for making the seemingly impossible possible with their stellar performances.
Mayim Bialik's Farewell Message
---
 In her farewell message, Mayim Bialik offers a glimpse into what might have happened to the characters in a potential Season 4. Fans are left to imagine a happily-ever-after for Kat and Max and a heartwarming marriage between Randi and Carter. Sheila, a beloved character, would have continued to spread joy and wisdom, while Phil's legacy would have lived on forever. It's a bittersweet revelation that leaves fans with mixed emotions and curiosity about what could have been.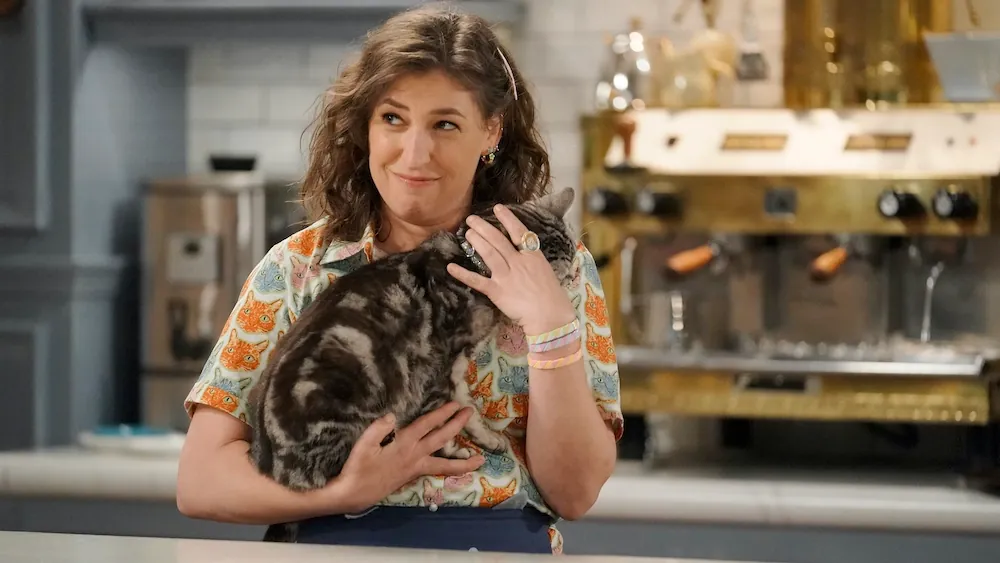 Fox's Decision to Cancel Call Me Kat Season 4
---
According to TVLine, Fox announced the cancellation of "Call Me Kat" after three successful seasons, starting from its premiere in January 2021. While the network expressed pride in the show's accomplishments, it cited audience response as a determining factor. The decision marked the end of an era, leaving fans saddened but grateful for the entertaining journey they had experienced.
 Mayim Bialik thanks the various production partners, including Warner Bros. Television, That's Wonderful Productions, Sad Clown Productions, and BBC Studios, for contributing to the show's success. She also appreciates the dedicated cast and crew working tirelessly to bring "Call Me Kat" to life, showcasing their passion and commitment to the series.
Looking Ahead
---
 As the curtain falls on "Call Me Kat," fans will forever cherish the memories created by the show. While there might not be a Season 4 in reality, the possibilities imagined by Mayim Bialik in her farewell message will live on in viewers' hearts. As they say goodbye to the quirky and endearing characters of "Call Me Kat," fans can look forward to Mayim Bialik's future projects and the joy she continues to bring to the screen.
Explore the articles below and be amazed by the captivating news and updates they have in store for you:
Comparing "Call Me Kat" to Other FOX TV Shows
---
 As the television vulture scrutinizes "Call Me Kat," it also compares its ratings and performance to other FOX TV series. While economic factors and production costs may influence a show's fate, higher-rated series often receive renewals, while lower-rated ones face the possibility of cancellation. "Call Me Kat" finds itself in a pivotal moment as it seeks to secure its place among the network's lineup.
Conclusion
---
 "Call Me Kat" might have concluded, but its impact will forever resonate with fans. Mayim Bialik's heartfelt tribute and insights into a hypothetical Season 4 remind us of the power of laughter and connection through television. As we bid farewell to the lovable characters, we celebrate the journey and eagerly anticipate what lies ahead for the talented cast and crew. Though there might not be a Season 4 release date, the memories and laughter shared will remain etched in the hearts of loyal viewers.
Stay informed and be at the forefront of knowledge with Wikilistia.com's latest news and updates. Don't miss out!