The glamorous side of plastic surgery is sometimes glamorized on reality TV. Perpetual on-screen depictions of flawlessly shaped human looks and bodies give the impression that plastic surgery is straightforward and usually produces positive results. However, plastic surgeons will tell you a different tale.
The completion of surgery does not guarantee the proper execution of the procedure. Making a mistake can be highly inconvenient, terrible, and even fatal. When depicting this reality on television, no show compares to E's "Botched.
"Fans have been demanding more from their favourite doctors since the show's seventh season concluded in early 2022. Fans of "Botched" are probably dying to hear when Season 8 will premiere, so here is what we know so far.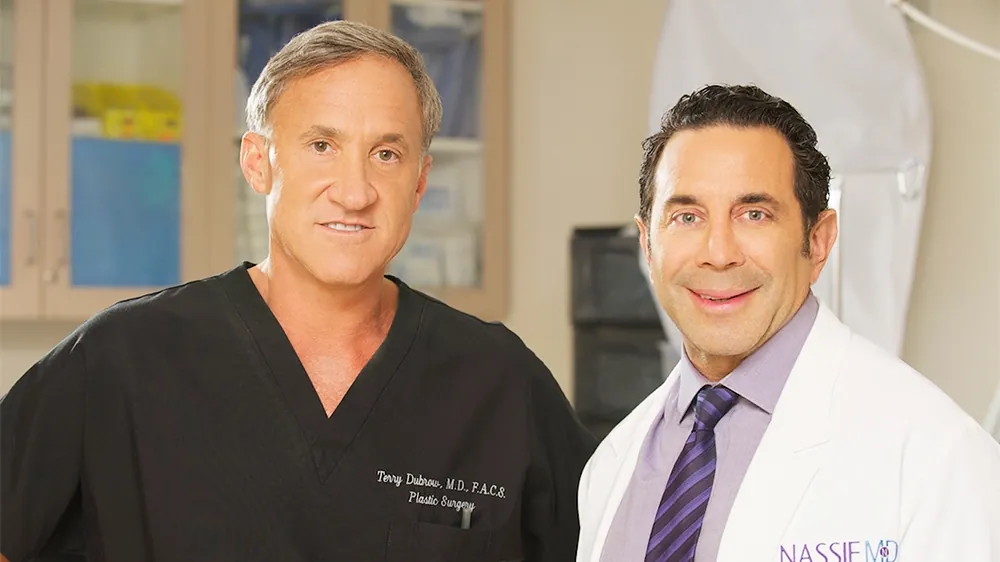 When can we expect to see Botched Season 8?
In July 2022, Deadline revealed that Season 8 of "Botched" would be airing. There is no official word on when new episodes will be available, but fans can be assured that they will be arriving in 2023. Season 5 and the first half of Season 6 were the only exceptions; otherwise, "Botched" has always had a spring premiere.
The cancellation of Botched is not in the cards. The reality show will return for an eighth season in 2023 on E!'s cable network. Doctor Paul Nassif made a social media video announcement on the renewal.
Nassif and Terry Dubrow help victims in the series who have had botched plastic procedures, and the 10-episode first season premiered on E! in 2014.
Who will be involved in Season 8 of Botched?
The seven seasons of "Botched" have shown how Drs.Terry Dubrow and Paul Nassif have helped transform their patients' lives from hopelessness to inexplicable gratitude.
Their efforts profoundly impact people's lives, which is a consistent theme throughout the program. Before Season 7 aired, the doctors discussed their experiences with COVID-19 and how it affected both plastic surgery and filming for "Botched."
Explore the articles below and be amazed by the captivating news and updates they have in store for you:
What is Botched About?
Two of California's most outstanding plastic surgeons examine horrific cases of botched cosmetic procedures. The "Botched" medical team is back and ready to take on their most disturbing cases yet.
For another season of mind-blowing patient makeovers, world-renowned surgeons Dr. Paul Nassif and Dr. Terry Dubrow return to the operating room with exceptional surgical abilities and amusing banter.
Patients who have been "botched" by the wrong plastic surgery, as well as those who have suffered severe physical trauma due to mysterious genetic flaws and nightmare-inducing accidents, provide the surgeons with various challenges ranging from heartbreaking to jaw-dropping.
Each episode of this season has a different subject, such as "I Got Dumped Because of My Plastic Surgery," "I Should Have Done My Homework," or "Surgical Secrets Revealed," and it challenges the doctors to do something new as they face the most complex cases of their careers.
The number of episodes in Botched's second season will double from its first. Subsequent seasons have varied in length from 13 to 22 episodes, with the most current seventh season consisting of 17 episodes which came to an end in March,.
There have been multiple specials and even a spin-off over the years. In one season of Botched by Nature, the doctors helped persons "botched by genetics or a traumatic incident" by travelling to various nations. Read Nassif's message on the upcoming eighth season down below.
Drumroll please… 🥁 You asked for it! @drdubrow & I are bringing you a brand-new season of #Botched! Coming soon to @eentertainment! 😍👏

If you've dreamed about being on #Botched, now's your chance via the link right here! 💜 @enews https://t.co/iAXIXjd2lt pic.twitter.com/S6UJy0ARgT

— Dr. Paul S. Nassif (@DrPaulNassif) July 20, 2022
Be in the know and stay ahead of your peers! Get the latest news and updates first-hand at Wikilistia.com.