Delving into the life of Swami Avdheshanand Giri, also known as Ji Maharaj, reveals a profound journey of self-discovery and profound impact.
A revered Hindu spiritual teacher, philosopher, and saint, Swamiji's path from an early seeker to a global spiritual leader is a testament to his unwavering dedication to truth, self-realization, and the betterment of society.
From his early signs of spiritual inclination to his leadership within the revered Juna Akhara and his role in promoting interfaith harmony and social upliftment, this article uncovers the remarkable story of a soul committed to universal wisdom and holistic progress.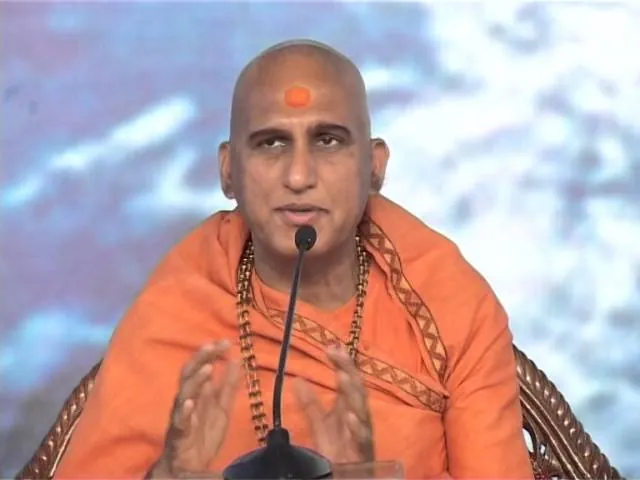 Swami Avdheshanand Giri: A Spiritual Journey
Swami Avdheshanand Giri, also known as Ji Maharaj, is a revered Hindu spiritual teacher, philosopher, and saint. From his early days, signs of his spiritual calling were evident. Born into a Brahmin family, he displayed an inclination towards introspection and a sense of detachment from material pursuits.
Swami Avdheshanand Giri: Early Life
From a young age, Swamiji showed a strong affinity for spiritual matters. He often spoke about memories from his past lives, claiming that God had chosen him for a saintly path. Remarkably, at just two and a half years old, he expressed an interest in becoming a wandering monk.
His curiosity and determination to explore a higher calling led him to venture out with a sling bag and a group of wild dogs. Although his family intervened, attempting to redirect him toward a more conventional childhood, his innate thirst for truth persisted.
Swami Avdheshanand Giri is the first man in Juna Akhara. He is the Acharya Mahamandaleshwar of Juna Akhara. Juna Akhara is a big group of Naga Sadhus in India that has been around for a long time.
Swami Avdheshananda Giri was the first teacher for about a million Naga Sadhus, who he taught how to become a monk. His ashram is in Haridwar, in Kankhal. Swami Avdheshananda Giri is the President of the Hindu Dharma Acharya Sabha and a board member of the World Council of Religious Leaders.
Swami Avdheshanand Giri: Biography
During his school years, Swamiji exhibited remarkable talents. He engaged in discussions, composed poems, and conveyed the latest news to his peers. He actively participated in rescue camps, demonstrating his compassion for those in need. These experiences laid the foundation for his spiritual journey.
Swamiji's interactions with a local priest deepened his spiritual inclinations. Through ritual and prayer, he funded his education, emphasizing his desire for independence. However, these endeavors only marked the beginning of his quest for self-realization.
In his pursuit of knowledge, Swamiji embarked on a journey to the Himalayas. There, he encountered a sage floating above the ground, captivating his attention and driving him further into the realms of spirituality. Eventually, he found his Guru, Swami Avdhoot Prakash Maharaj, who guided him in the study of Sanskrit, Vedas, and scriptures.
Under his Guru's guidance, Swamiji delved deeper into the world of spirituality. His initiation marked the beginning of his life as a Brahmacharya, solidifying his commitment to a celibate and disciplined existence. Despite his Guru's passing, Swamiji continued his devoted practice of yoga and meditation.
Swami Avdheshanand Giri: Education
When Swamiji was in the ninth grade of high school, he saw for the first time what a Sage had done in the field of Yoga. During the summer of that year, he went to an Ashram to study spirituality and do Yoga for a while. In the middle of the night, he went to this Ashram and saw a Yogi floating almost a foot above the ground.
When the Ashram's leaders discovered this young boy had seen the sadhana, they told the Yogi to stop. But the Yogi said, "What's wrong with this kid looking at me?" He will become a Sadhu no matter what."While he was in college, he took an active part in discussions, wrote poems and prayers, and recited them.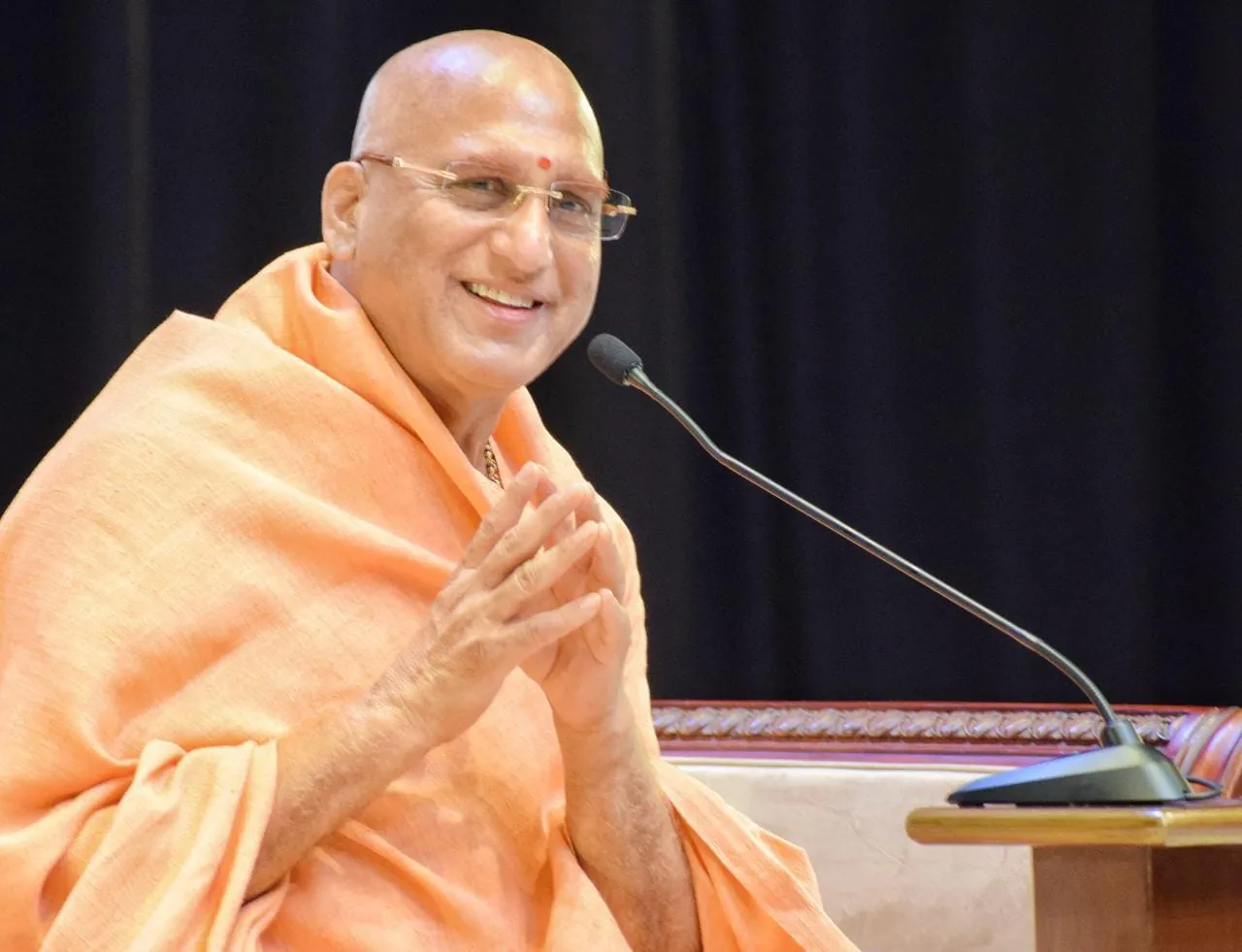 After the morning meeting, he would tell the crowd the latest news about things that interested them. He liked setting up and participating in rescue camps to help people hurt by floods, famines, contagious diseases, and other physical problems. He was staying as a paid guest at the home of a local priest, who would sometimes do rituals and puja to show respect for the Gods.
When the Priest was busy, he gave him permission to do the prayer and keep the Dakshina. He could pay for a lot of his schooling with the money he got, which was important to him because he always wanted to be on his own. Once, the head of a nearby college asked the local Priest to lead a religious service at his house.
But the Priest was very busy, so he suggested the boy for the wedding.The young boy did the worship with such precision, knowledge, and control over the spirit of the rituals that the director was thrilled and gave him Dakshina. This was his first Dakshina; from then on, he was the most in-demand Priest for worshipping the gods.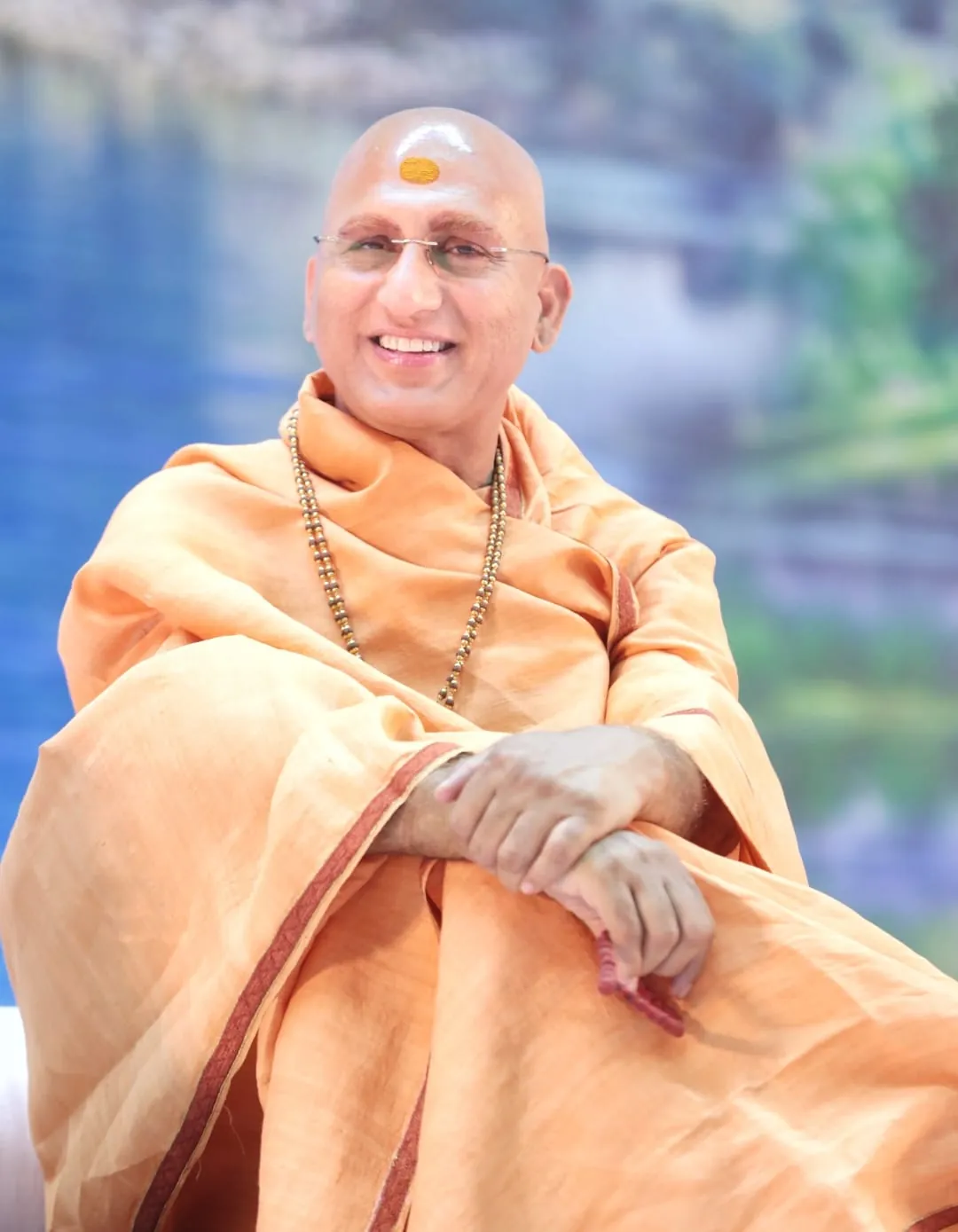 But this was just official proof that he was a priest. It wasn't the end of his journey to find himself. So, one day, he gave up his life in the world and went quietly to the Himalayas to look for Gyana and Satya.
After getting lost for months in the lower Himalayas, he understood he needed a guru who knew God to show him the way. The young man found his Guru, Swami Avdhoot Prakash Maharaj, who was both self-realized and an expert in Yoga.
Acharya of Juna Akhara: Leadership and Impact
In 1985, Swamiji emerged as a great Yogi, having undergone intense Sadhana in the Himalayan caves. His connection with Swami Satyamittranandji and subsequent initiation into the Junapeeth Akhara marked a significant turning point. He adopted the name Swami Avdheshanand Giri and became a part of the revered monastic order.
Within the Juna Akhara, Swamiji's spiritual growth was swift. He was appointed Mahamandalashewar and later became the Acharya Mahamandaleshwar, gaining recognition and respect among his fellow sanyassins. Swamiji's leadership extended to mentoring other sanyassins, fostering deep transformations and a shared commitment to societal welfare.
Dive into the articles below and be astounded by the captivating news and updates they offer:
Swami Avdheshanand Giri: Teaching and Global Impact
Swamiji's oratory skills rapidly garnered attention. His ability to connect with audiences earned him a growing following. People became ardent disciples after listening to his enlightening discourses, which were broadcasted on various television channels worldwide.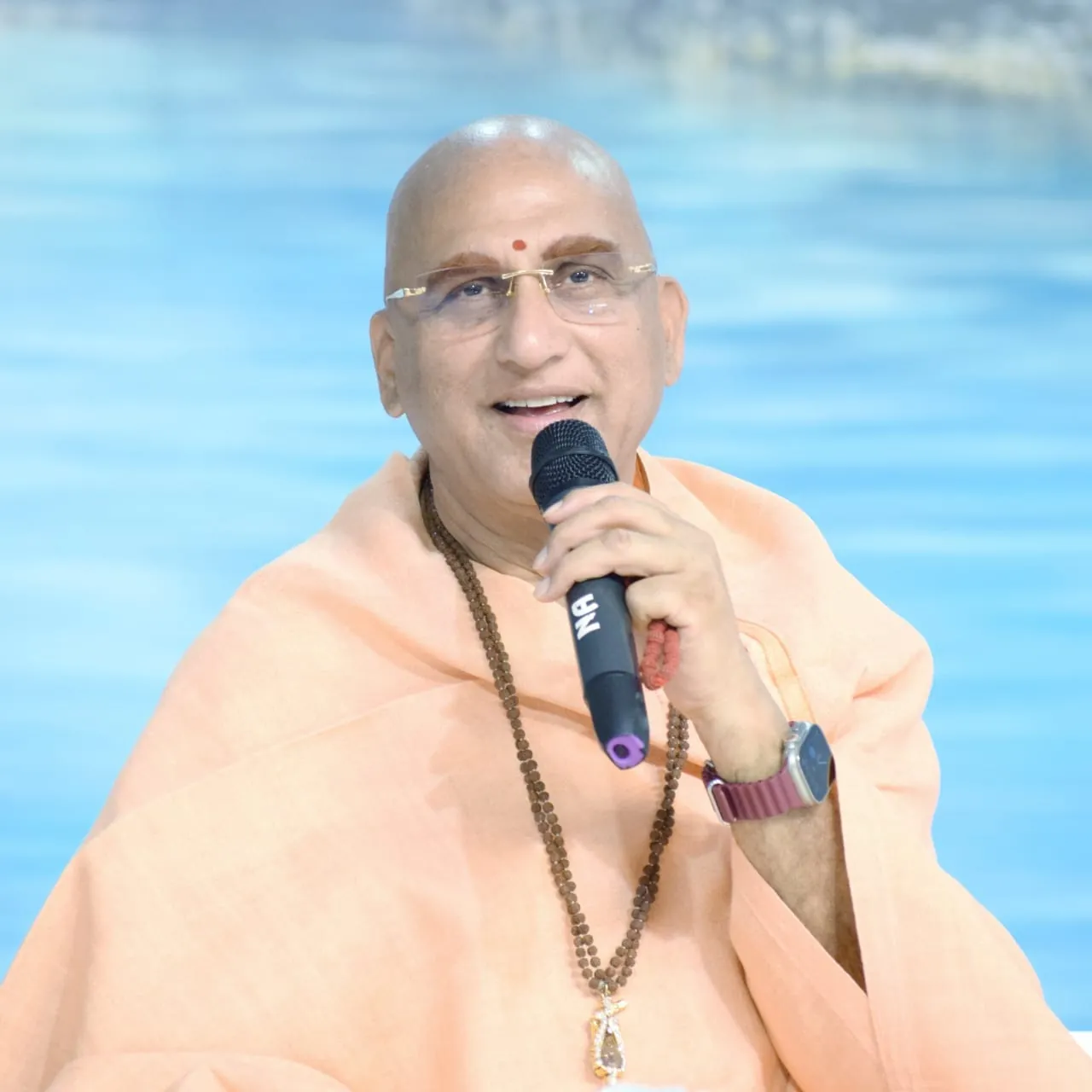 Swami Avdheshanand Giri : Spiritual Philosophy and Social Engagement
Swamiji's spiritual philosophy is rooted in a belief in one universal God and the unity of all humanity. He advocates for respect and harmony among all religions, emphasizing shared messages of love, peace, and brotherhood.
Swamiji's dedication to societal betterment is reflected in his leadership roles, including being the President of the Hindu Dharma Acharya Sabha. He emphasizes the importance of eradicating illiteracy, economic disparities, and fostering character-building measures for a harmonious and peaceful society.
Swamiji's guidance extends beyond spiritual teachings. He founded Prabhu Premi Sangh, an organization with a million members, promoting service, self-study, and religious congregations. His initiatives include daily rituals, satsangs, and Akhand Nam Sankirtan, along with healthcare, education, and charitable endeavors.
Conclusion: A Life Dedicated to Truth
Swami Avdheshanand Giri's journey from an inquisitive child to a revered spiritual leader exemplifies a life dedicated to self-realization and the pursuit of truth. His unwavering commitment to spiritual growth, teaching, and societal upliftment has left an indelible mark on countless lives around the world.