In the ever-evolving world of beauty and fashion, trends emerge like shooting stars, captivating our attention and sparking intrigue. One such phenomenon that has recently set the internet abuzz is the enigmatic "Ice Spice" hair.
Social media platforms are flooded with stunning images of individuals flaunting this mesmerizing hair color, leaving many to wonder: Is it real or simply an artful wig?
In this article, we embark on a journey to uncover the truth behind Ice Spice hair. We explore the origins of this ethereal hair trend, the techniques employed to achieve it, and the telltale signs that distinguish real from faux.
Whether you're a style enthusiast, a curious onlooker, or contemplating a transformation of your own, join us as we delve deep into the captivating world of Ice Spice hair, unraveling the mystery strand by strand.
Who is Ice Spice?
Ice Spice is a rapper from the Bronx, New York City, whose real name is Isis Naija Gaston. She was born on January 1, 2000. She began her music career in 2021 after meeting record producer RiotUSA.
Ice Spice rose to prominence in late 2022 with her song "Munch (Feelin' U)". She has released four Hot 100 top 10s and two collaborations with her idol. Ice Spice is Afro-Latina of Nigerian and Dominican descent. She chose Ice Spice as her stage name while she was a freshman in high school.
How Does Ice Spice Look With Natural Hair?
She acknowledged having naturally curly hair in person and said that during her junior year, she had her hair straightened.
She admitted wearing wigs frequently when she first started releasing music in the conversation with Erykah Badu. It wasn't until I released "No Clarity" in November 2021 that I displayed my natural hair.
It was performing significantly better than any of my earlier work, I noted. My fan base wasn't prepared for me to be wearing heels and a lace front. They appreciate that I'm being genuine.
Is Ice Spice Hair Red by Nature?
According to Unice.com, Her high school yearbook photo indicates that Ice Spice has natural black hair, which is to be believed. Her adorable red ginger hair appears to be the consequence of hair dyeing or a wig, as some may assume.
Ice Spice Hair: A Wig or Not?
She occasionally dons a wig for a photo session. And a wig-adorned look is the fashion choice for DAZED Magazine. And her most recent sleek, long hairstyle at the BET Awards appears to be a hair change with wig installation. T
he hairstylist, Kadijah Balde, prepared Spice's natural hair, wig, and edges with glues, sprays, and styling gels from got2b, blasting the finished look with a coat of göt2b Blasting Freeze Spray for a hold that would last from carpet to performance, according to VOGUE. "I was able to achieve a sleek, straight, and flowing look," says Balde.
The look, which included cat-eye makeup, a diamond-encrusted cross, and a sheer corset gown by Dolce & Gabbana, exuded an individual siren attitude, with 2023 aesthetics coming together to create a statement.
How has Ice Spice described her hair styles?
In an April interview with British Vogue, Ice Spice talked about her hairstyle. As of right now, I sport a curly short 'fro, but I've tried just about every other hairdo there is. And every time I cut or colour my hair, I feel like a new person. I have experience with any type of wig, including curly, straight, short, long, braided, swoopy, etc.
I went back to the beginning after exhausting every possible option. Ice Spice's trademark orange African short wig has become instantly recognizable, but it's not hard to spot when she's sporting a different do.
Take a moment to peruse the articles mentioned beneath.
What type of wigs do Ice Spice wear?
We've included some eye-catching wig cuts and colors in the gallery below.
Long Ginger Curly Wig
Ginger-colored wigs, like this long, curly one, can perk up our appearance and create a cosy, welcoming ambience. One of the reasons behind Ice Spice's multiple aliases is that she frequently changes her hairstyle when performing.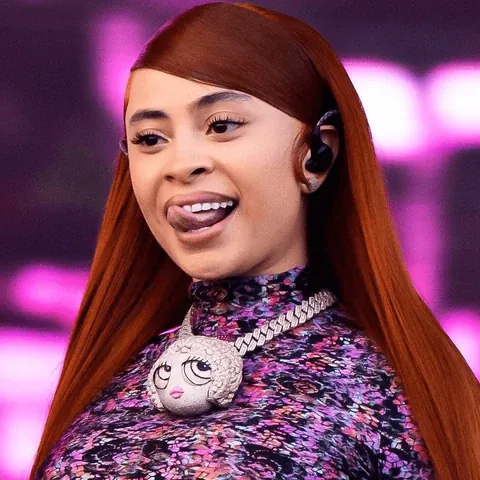 Short Ginger Brown Afro Wig
Shrunken Ginger Brown Man Ice Spice's short curly ginger Afro wig has become instantly recognizable as a signature look of hers in public. Anyone who hasn't seen her before but sees her with this hairdo might get a sense of her style, which is bold and liberated. She takes considerable care and precision in interpreting each stage and makeup for her rap performances.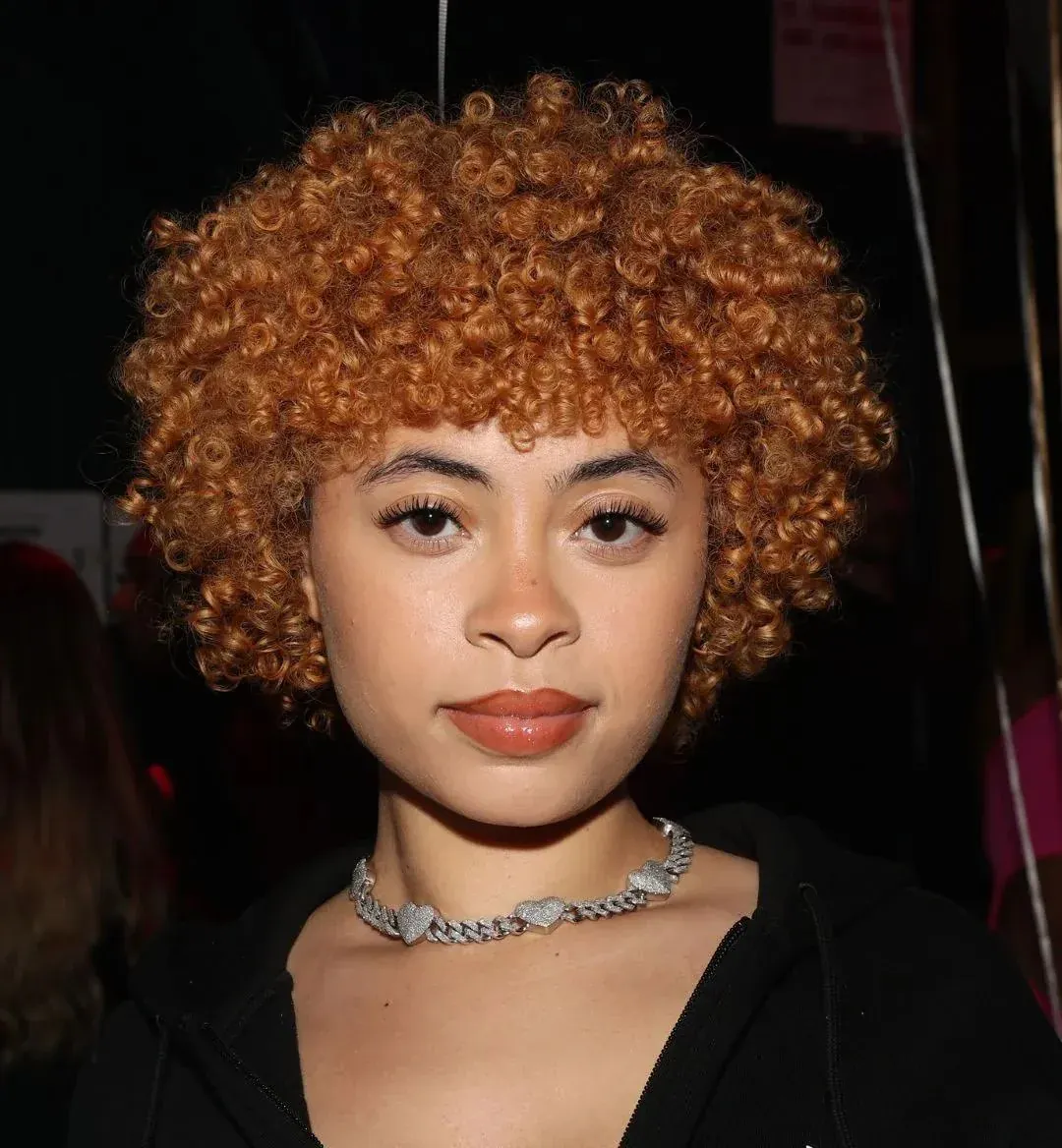 Ginger Orange Wig with Bangs
On a chilly afternoon, Spice decided to try a new haircut. She opted to wear a long, straight, ginger hair wig with bangs and a scarf to hide her identity and keep the crowds to a minimum. But I have to say that the wig with bangs did an excellent job of softening the angles of her face and giving her a natural and sophisticated new look.
Bone Straight Dark Ginger Wig
The current trend of wearing your hair straight, such as in a wig like the Ice SpiceBone Straight Dark Ginger Wig, is quite fashionable among today's youth. The album cover for her unreleased single "Princess Diana" features a full view of her long, ginger hair.
However, if we want straight hair to remain shining and silky, we must trim it regularly and cover the wig in a soft silk cap at night to prevent tangling and friction.
TL412 Color Straight Wig
Beautiful long hair, wildly when styled with a TL412 Colour Straight Wig Ombre, is the perfect vehicle for showcasing the concept of a colour gradient. Ice Spice opted for the TL412 long hair wig because the blonde ombré colour scheme works well with her preferred demure style.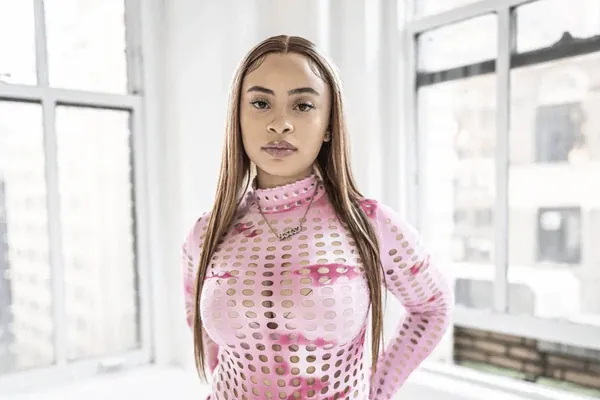 Conclusion
Wigs used to be the most popular item in the medical profession, and usually assisted cancer patients in covering the top of their heads due to chemotherapy; more and more people pick wigs because they want to try a range of styles, which is not only convenient but also protects natural hair well.
I'm curious as to why Ice Spice went with the wig option. Ice Spice used wigs at first because she felt they were necessary to hide her "ugly" natural hair, but she has since come to terms with and even celebrated her hair's inherent beauty and has begun to display it in public proudly. Therefore, there are various reasons to wear a wig, and we should have the confidence to explore our beauty and create something unique.
Keep this page readily available for upcoming news by bookmarking it. The entire story can be found at the URL provided. For the latest information, go to Wilklistia.com.