A new power couple could soon take over the world of sports. LSU sports have had a crazy year, with the Tigers winning national baseball and women's basketball titles. Now, a couple from the Tigers might be one of the most famous in sports.
Olivia Dunne is a famous gymnast and social media star. There are rumours that she is dating Pirates prospect Paul Skenes. Skenes helped LSU win the College World Series in June, and then the Pirates picked him first overall in the MLB Draft. Read on to find more about their relationship.
Who is Olivia Dunne?
Olivia Dunne is an American artistic gymnast and social media personality. She is a former USA national team member and a current LSU Tigers women's gymnastics team member.
Dunne was born on October 1, 2002, in Westwood, New Jersey, and her hometown is Hillsdale, New Jersey.  Her parents are David and Katherine Dunne, and she has one sister, Julianna. She is majoring in communication studies at LSU.
Embark on a journey of uncovering captivating news and the latest updates through the articles provided below:
Who is Olivia Dunne Dating?
Marca states that Paul Skenes,  the first overall pick in the 2023 MLB Draft, confirmed to the Pittsburgh Post-Gazette that he is dating LSU gymnast Olivia Dunne. Sporting News states that Dunne hasn't confirmed that she is dating Skenes, but fans have seen clues in her social media posts that suggest they might be an official couple.
Dunne shared a Snapchat photo of herself wearing a Pirates hat, and another photo shows that she was in Bradenton, Florida, where Skenes began his career with the FCL Pirates. The internet took note of the similarities.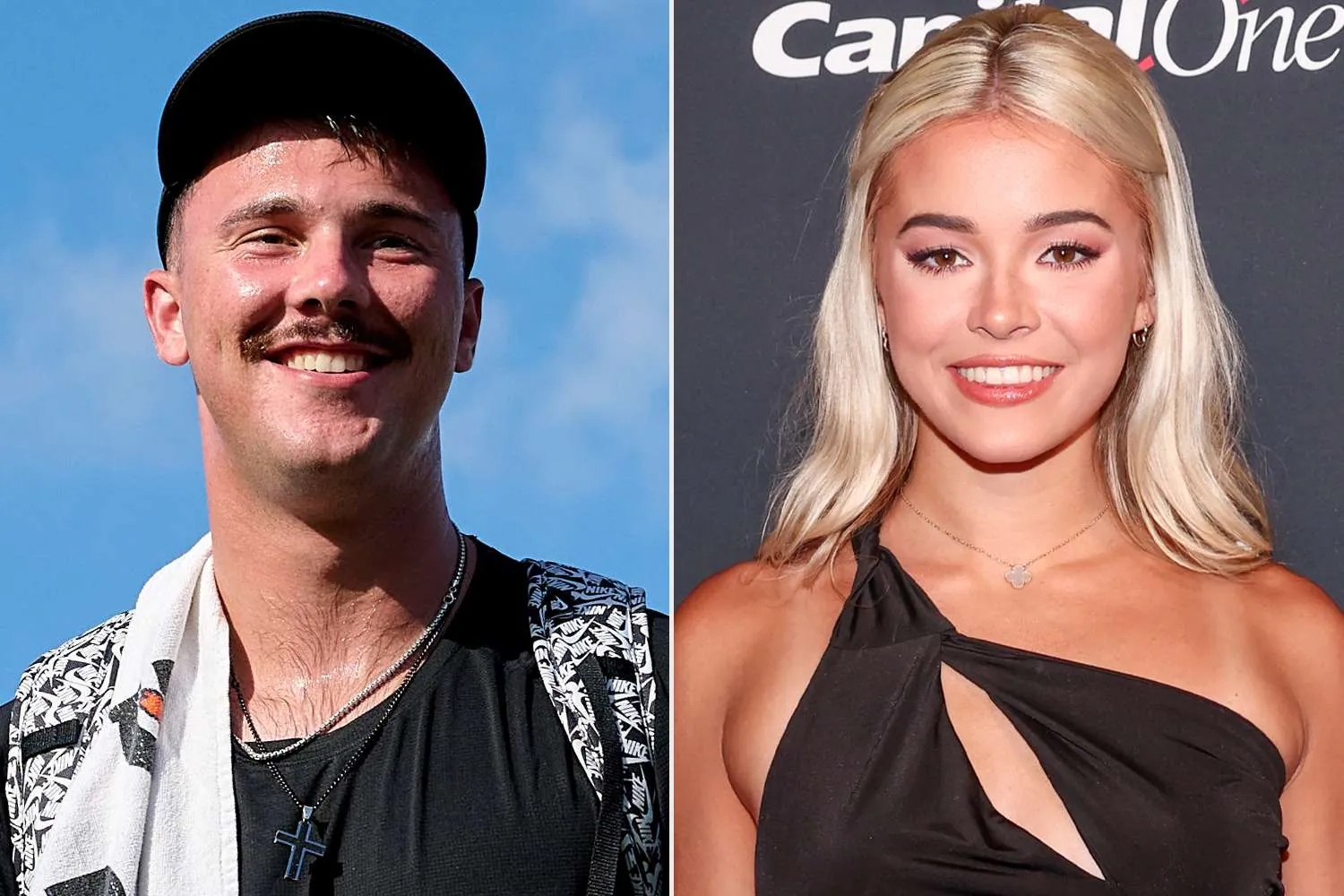 How did they meet and be close?
Skenes, who is 21 , said he knew Dunne through people they knew. His best friend is dating Elena Marenas, who lives with her and plays for LSU. The pitcher for the Pittsburgh Pirates said that meeting the NCAA star was "just one of those small-world things."
He also talked about how their fame has helped them get to know each other. She has more than 12 million followers on social media, and the pitcher signed a $9.2 million deal last month,  a record for a first-year player.
Here's everything you need to know about Paul Skenes
He plays softball for a living. He made a deal with the MLB that broke all records.
Skenes was the first player picked in the draft, and when he signed with the Pirates in July 2023, it was a big deal.
He got a $9.2 million signing bonus, more than Spencer Torkelson got when he signed with the Detroit Tigers in 2020 for $8.4 million.
In August 2023, he made it clear that he was dating Dunne.
In August 2023, when someone said they saw Dunne out with a professional baseball player, she didn't deny relationship rumours. Both Skenes and Dunne went to the same college, Louisiana State University.
Skenes grew up in the city of Lake Forest, which is in Orange County, California.
He played softball for El Toro High School, where Athletic Director Armando Rivas said he was a "smiling and happy-go-lucky" teen who was "a pleasure to be around."
Don't forget to save this page as a bookmark so you can return for upcoming developments. Access the comprehensive story using the given URL. To stay up-to-date, check out www.wilklistia.com.