The MMA world was hit with a wave of sadness on November 14, 2022, as news broke that Anthony "Rumble" Johnson, a prominent MMA light heavyweight fighter, had passed away at age 38. Known for his formidable presence in the octagon and a remarkable career record of 23 wins and six losses, Johnson's legacy leaves an indelible mark on the sport.
Bellator MMA, the platform where he made his last appearance, confirmed his passing, revealing that Johnson had been battling a severe illness for over a year.
A Glance at Anthony Johnson's Career
---
 Anthony "Rumble" Johnson achieved 17 knockouts and six decisions throughout his career, showcasing his immense power and skills within the MMA arena. His last fight took place in May 2021, a testament to his enduring passion for the sport despite the challenges he faced due to his health.
Anthony Johnson's Cause Of Death
---
MMAMania reported that the hints of Johnson's health struggles began to surface over a year ago when he withdrew from competing in the Bellator Light Heavyweight Grand Prix. The MMA community rallied around him when his manager asked fans for their prayers.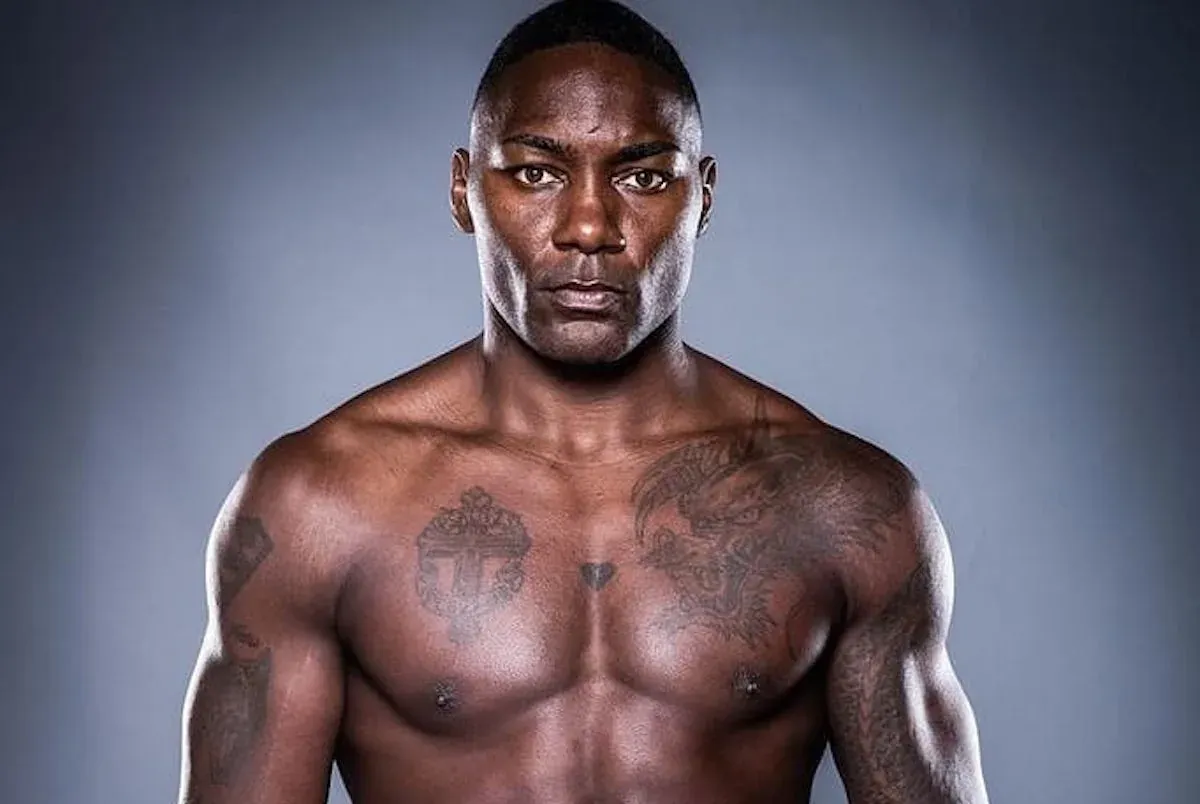 Recent reports reveal that Johnson was facing non-Hodgkin's lymphoma, a form of cancer, and hemophagocytic lymphohistiocytosis (HLH), an auto-immune disease. The combination of these illnesses led to organ failure, marking the tragic end of his battle.
Withdrawal from Competition and Illness Revelation
---
 In September 2021, Johnson took to Instagram to share that he was in a battle, assuring his followers that it was "NOT COVID" but acknowledging that he needed as many prayers as possible. In May 2022, he expressed some optimism after receiving positive news from his doctor regarding improvements in his health.
However, by late October, it was apparent that Johnson's health had taken a turn for the worse. His manager spoke to the media, revealing that he was "going through some health problems right now … he's not doing well."
Also Check out some other articles here:
MMA Community Mourns the Loss
---
The MMA community united to mourn the loss of a fighter who struck fear into the hearts of his opponents. Daniel Cormier, a fellow MMA fighter and two-time Olympian, shared his condolences on social media, reminiscing about the caring side of Johnson that often went unnoticed amidst his fierce in-ring demeanour. Cormier's heartfelt words shed light on Johnson's character beyond the octagon, illustrating the kind and compassionate individual he was.
Rest Easy my brother. For a guy who struck fear in so many peoples heart Anthony Johnson was a caring person. From random text to check ins during loss. What a person he was, Rumble will be missed. Sometimes life doesn't seem fair. Horrible news #RIP #Rumblesquad @Anthony_Rumble pic.twitter.com/HH2SO1dPj7

— Daniel Cormier (@dc_mma) November 13, 2022
I am so sad to hear about this news. One of the most scary & tough opponents that I had ever faced and one of the nicest and most humble humans I have ever met. My heart is broken. My condolences to his family. RIP #rumblesquad pic.twitter.com/J527ToOtOO

— glover teixeira (@gloverteixeira) November 13, 2022
Incredibly saddened by the news. Rumble, you were one of the coolest and most realest human I've ever met. You gave me so much invaluable advice throughout my career and I can't believe you're gone. 💔

— Dan Ige (@Dynamitedan808) November 13, 2022
Rip Rumble. Only met him once or twice, such a gentle giant, super sweet to me, the random new UFC fighter he had never heard of, biggest hand I ever shook. It's a sad day to lose such a legend.

— Angela Hill (@AngieOverkill) November 13, 2022
💔 R.I.P Anthony Johnson 💔🙏🏾😭 pic.twitter.com/lgu4kJnlqo

— GILBERT BURNS DURINHO (@GilbertDurinho) November 13, 2022
Always worked to be a better man. Life can be short . Never forget to enjoy and appreciate! RIP @Anthony_Rumble !#RUMBLEsquad 🙏🏾 pic.twitter.com/JbdR855nQr

— Derek Brunson (@DerekBrunson) November 13, 2022
Life is so short. I don't think we realize how fast and easily it can be taken away from us. Cherish these moments with your friends and family while can.

— Aljamain Sterling (@funkmasterMMA) November 14, 2022
Crushed and devastated to learn that @Anthony_Rumble has passed away. AJ was one of the good guys, he was a great man with a huge heart. God Bless you AJ, I will miss you my brother. RIP Rumble

— Big John McCarthy (@JohnMcCarthyMMA) November 13, 2022
Crushed and devastated to learn that @Anthony_Rumble has passed away. AJ was one of the good guys, he was a great man with a huge heart. God Bless you AJ, I will miss you my brother. RIP Rumble

— Big John McCarthy (@JohnMcCarthyMMA) November 13, 2022
Anthony "Rumble" Johnson: A Legacy That Will Endure
---
Memorable" battle"sJohnson'sttable knockouts and a relentless pursuit of excellence marked Anthony "Rumble" Johnson's journey in MMA. His tenure in the UFC from 2007 to 2017 showcased his versatility across three weight classes and his reputation as a powerful striker. Johnson's to the cage with Bellator in 2021 was a testament to his dedication, even in adversity.
— OOC MMA (@oocmma) November 13, 2022
Conclusion
---
The passing of Anthony "Rumble" Johns"n leaves a void in the MMA world, but his legacy will continue to inspire aspiring fighters and fans alike. His powerful punches, memorable victories, and genuine personality will be remembered as a significant contribution to the sport. As the MMA community mourns the loss of a true warrior, Johnson's on and off the octagon will forever be cherished.
Wilklistia tells you everything about other TV shows and web series. If you want to know more about your favourite shows, check out our website.