Now a days body building has become a very fast and growing professional level sports. Men and women both are trying to maintain their body structure by using various quick weight loss products and through other methods.
Now Women have take part in all types of games such as cricket, football, basketball, kabaddi and body building also. Women Bodybuilders are usually not socially accepted as the Male Bodybuilders. In India many female bodybuilders have won body building championship for the country. Below are the list of top hottest female bodybuilders in India.
Top Female Bodybuilders in India List
| Serial No | Bodybuilder Name |
| --- | --- |
| 1 | Karuna Waghmare |
| 2 | Yashmeen Chauhan Manak |
| 3 | Gurbani Judge |
| 4 | Ashwini Waskar |
| 5 | Shweta Rathore |
| 6 | Thingbaijam Sarita Devi |
| 7 | Bhumika Sharma |
| 8 | Sonali Swami |
| 9 | Deepika Chaudhary |
| 10 | Europa Bhowmik |
| 11 | Geeta Saini Bodybuilder |
Karuna Waghmare is the first Indian International Level female bodybuilder also known as first Indian brand ambassador for Muscletech. She recently launched a fitness modelling program in Mumbai to train fitness enthusiasts, models, actresses and aspiring bodybuilders.
Karuna won Ms. India Fitness Physique, World Women's Physique champion. 6th place in Amateur Olympia 2015 etc. Her pictures are most viral on Social Media. As per find information, more than 22.7K people follow her on Instagram.
Karuna Waghmare: Indian Bodybuilder
2. Yashmeen Chauhan Manak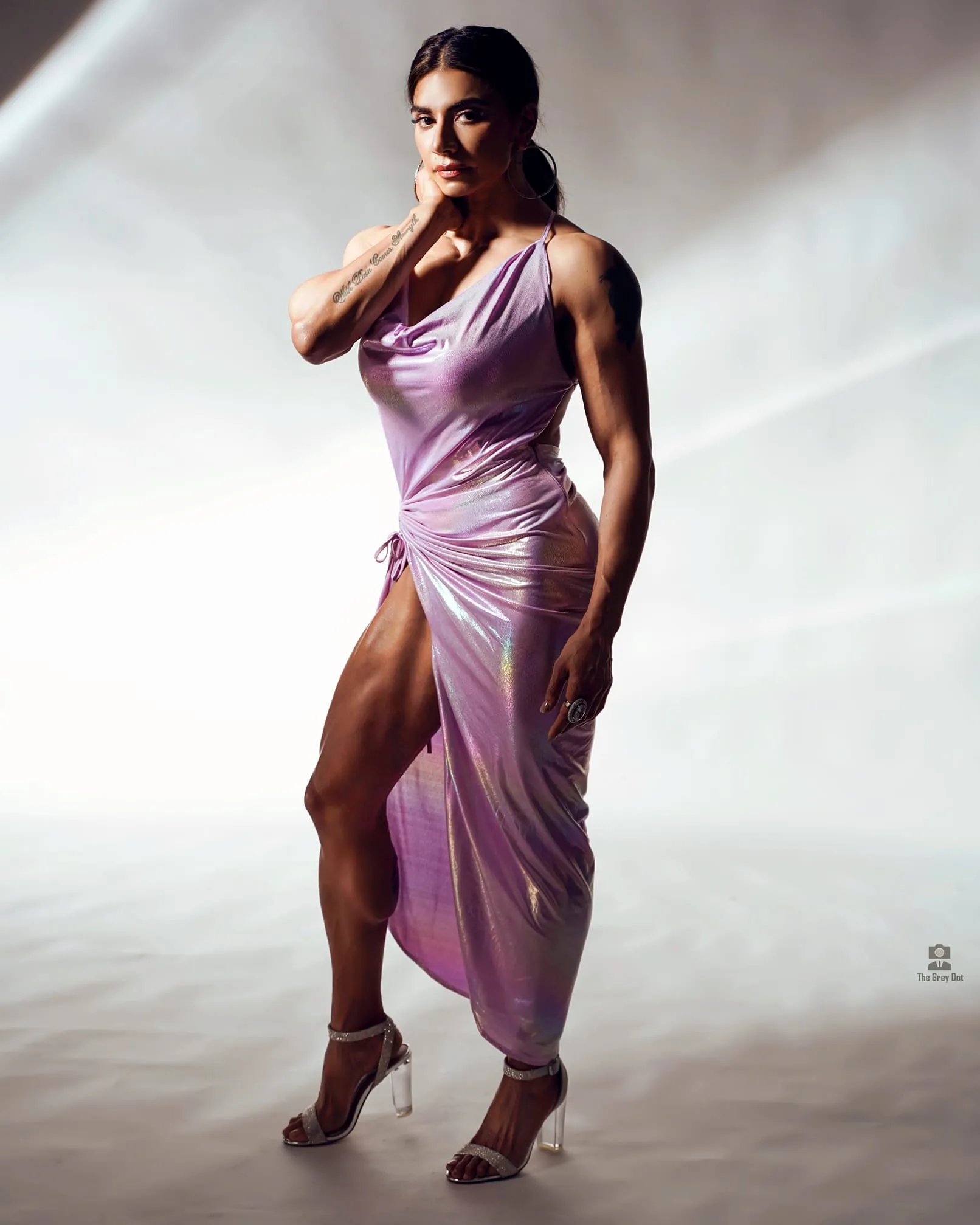 Yashmeen Chauhan Manak is a Indian female bodybuilder owner of SCULPT Gym, she was born on 21st March 1979 in Delhi. She won IFBB Ms. Asia Bronze Medal in Bodybuilding Championship in 2016, IBBFF Ms. India Double Gold Winner, Certified Personal Trainer from American College, Best Body Award winner, Strength and Figure Athletes, Iron Women of India.
Yashmeen also provide online training, aerobics, personal training. She is a Certified Aerobics Instructor of Reebok and her fitness center is located at B-19, Block M, DLF Colony, Sector 14, Gurugram, remains open from 7 AM to 9PM. For more details and any query you can contact at 9810446138 or can mail at [email protected].
Yashmeen Chauhan Manak: Indian Bodybuilder
Pay attention to the articles below, which have the potential to amplify your fascination with the entertainment industry:
3. Gurbani Judge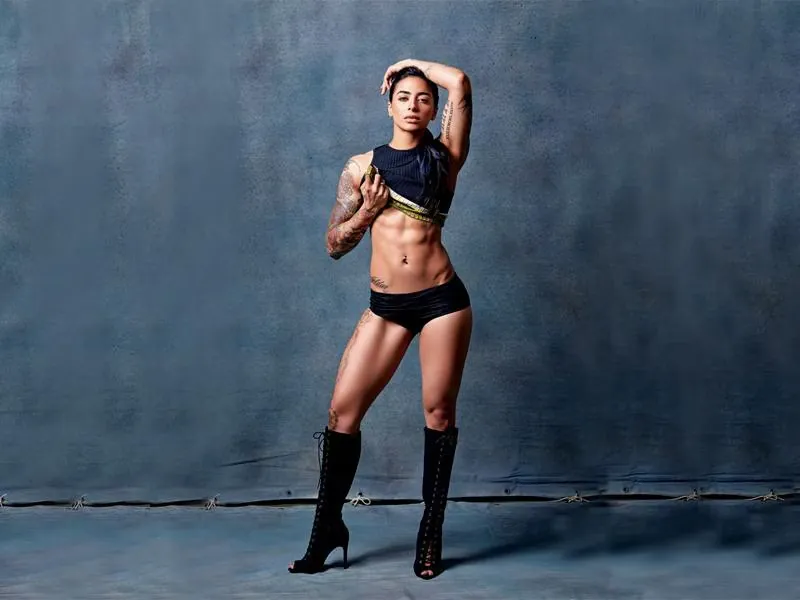 Gurbani Judge is a famous bodybuilder of India who was born on 29th November 1987 in Chandigarh. She is also a fitness model, actress, and MTV India presenter. She popularly known as VJ Bani and Bani J.
In 2016 Bani also participated in Bigg Boss reality show and became the first runner-up. Bani started her career with reality show MTV Roadies, Khatron Ke Khiladi and Fear Factor. She has been dating television actor Yuvraj Thakur since 2016.
Gurbani Judge: Indian Actress
4. Ashwini Waskar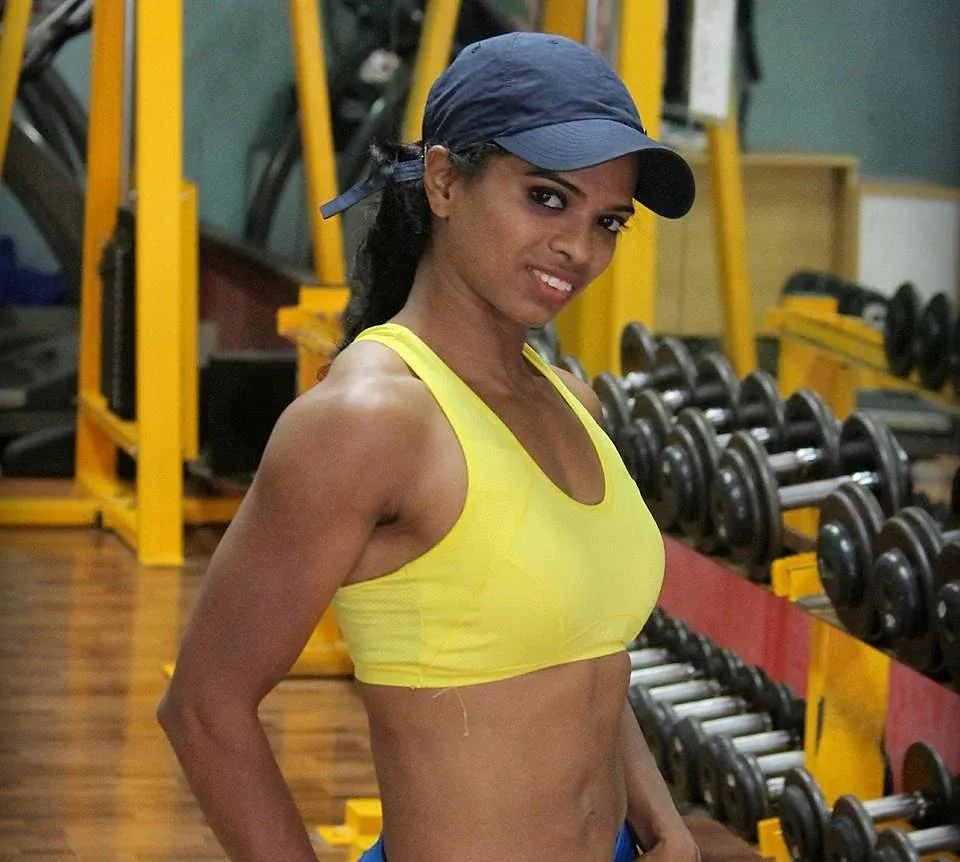 Ashwini Waskar is known as India's First Competitive Female Bodybuilder who is also a personal gym trainer. She was born in Haryana and done her post-graduation in fisheries in 2009 and started to follow her passion for fitness in Mumbai and become a bodybuilder.
Ashwini Waskar won many awards in her carrier like 5th Position in Ajit Bharat Shree in 2014, 5th Position in Fit Factor Female category & Body Power Expo 2014, 2nd Place in Maharashtra Shree in 2015 and 2nd place in Jerai Classique 2016.
Ashwini Waskar: Indian Bodybuilder
5. Shweta Rathore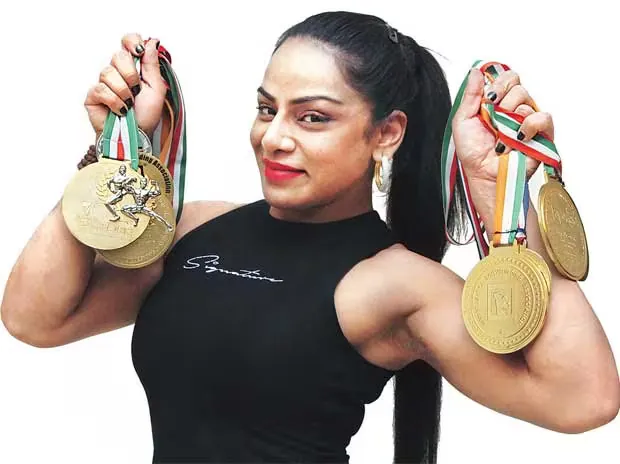 Shweta Rathore is known as India's first female athlete who won medal in world championship, she was born on 13th June 1988 in Jaipur and first Indian brand ambassador for Muscletech.
Shweta is one of the best female bodybuilder who won many awards like Ms. World 2014 fitness physique, Ms. Asia 2015 fitness physique, Ms. India Sports physique champion 2015, 2016, 2017 and awarded by International Fitness Diva Tittle 2017 by Government of Dubai. She is also known as professional gym trainer at Fitness Forever pvt.Ltd.
Shweta Rathore: Indian Bodybuilder
6. Thingbaijam Sarita Devi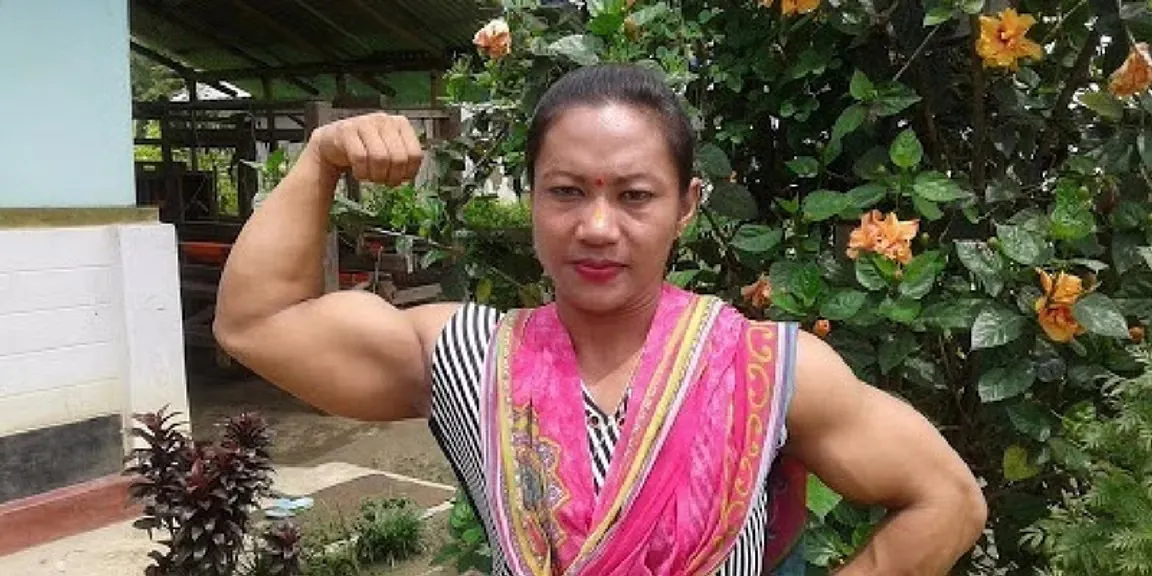 Thingbaijam Sarita Devi is an Indian female bodybuilder who best known to participated in 48th Aisa Bodybuilding Championship and physics sports championship of China. She is one of the single female bodybuilder from Manipur.
Thingbaijam Sarita Devi: Indian Bodybuilder
7. Bhumika Sharma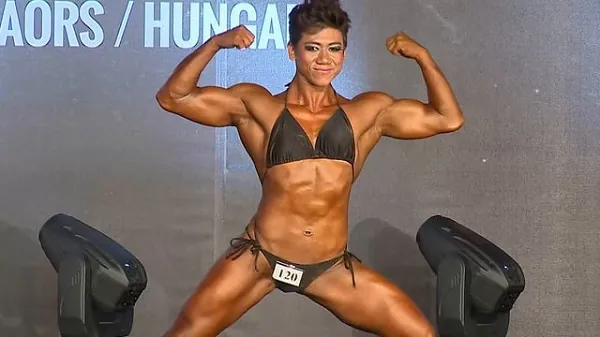 Bhumika Sharma is known as first Miss World Bodybuilding Champion. She is a 21 Year old female bodybuilder from Dehradun, Uttarakhand. She is specialized in body posing, individual posing. During the Miss World Bodybuilding Champion, Bumika was one of the 27 Indians who participated in the tournament. Hansa Manral Sharma known as her coach who trained her.
Bhumika Sharma: Indian Bodybuilder
8. Sonali Swami
Sonali Swami is a International Fitness Athlete who is the expert in Bowka and Zumba and also is a Performing Arts Professional, Entrepreneur and Independent Business Owner. She passed 12th class from Calcutta Kendriya Vidyala and completed her education with the degree in Hotel Management from IHM, Gwalior and became a bodybuilder.
Sonali also known as "Lady Salman" for her 6 pack abs. Now she is a mother of two children, She earned many achievements in her bodybuilder carrier like  BRONZE MEDAL in Asians Championship in 2016, Winner of Fit Factor at BodyPower India 2014, Best Dancer Mantriotsav Bangalore, etc.
Sonali Swami: Indian Fitness Trainer
9. Deepika Chaudhary
Deepika Chaudhary is a India's first fitness and figure athletes and bodybuilder, she won many championships and awards for country. She won the NPC Steve Stone Metropolitan Championships 2015 in America.
She is the first women of India who won International Fitness Championship and she accomplished this success in just 2 years with sheer determination and self-discipline. She is also a Gym trainer who have a great experience about fitness.
Deepika Chaudhary: Indian Bodybuilder
10. Europa Bhowmik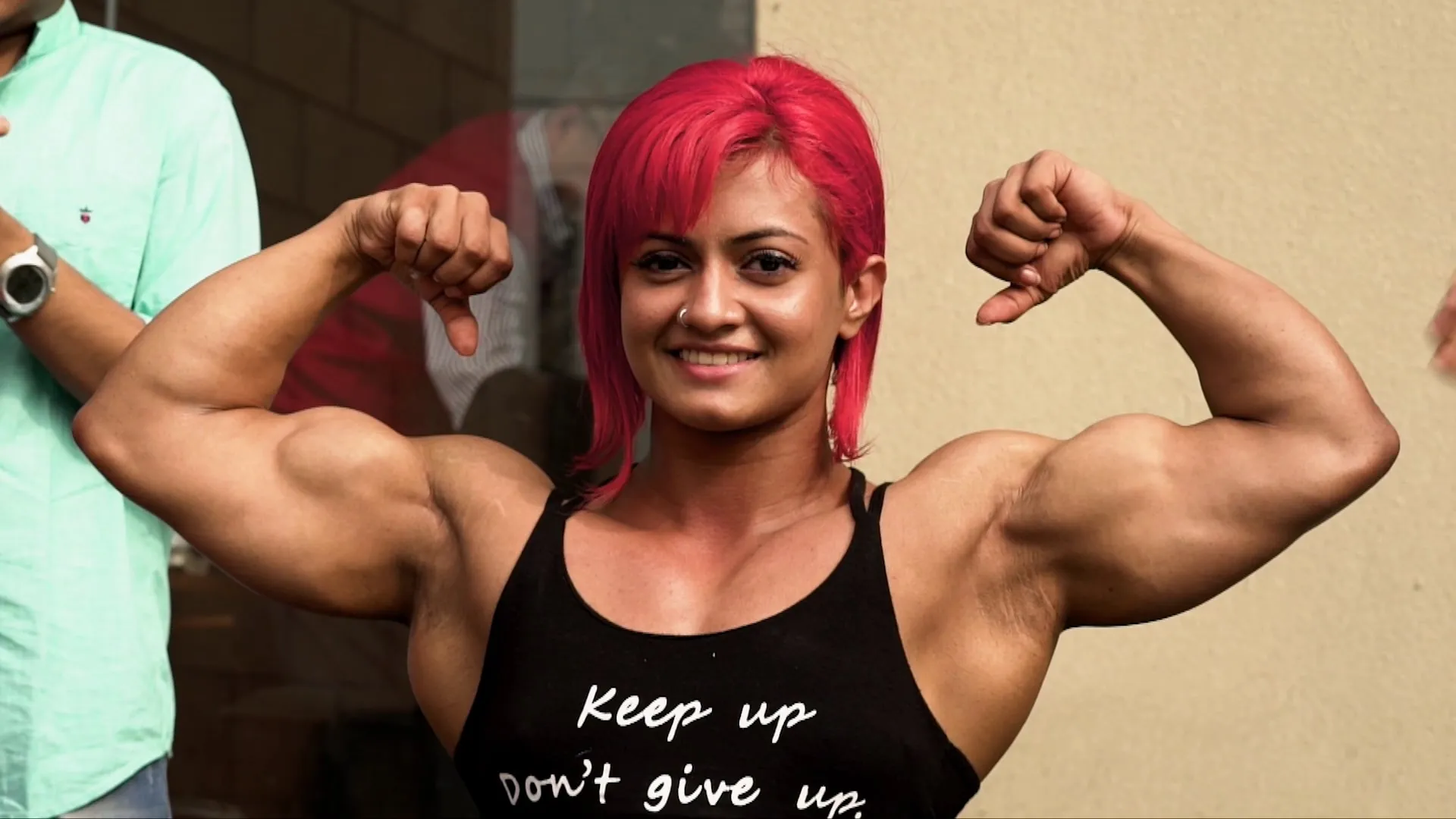 Europa Bhowmik is an female bodybuilder who is most popular on Social Media. As per find information, more than 91.9 people follow her. She also known as Gym Trainer and Sponsored athlete at Animal Booster Nutrition and complete her education from Schiller International University – Madrid Campus and currently living in Madrid, Spain.
Europa Bhowmik: Indian Bodybuilder
11. Geeta Saini Bodybuilder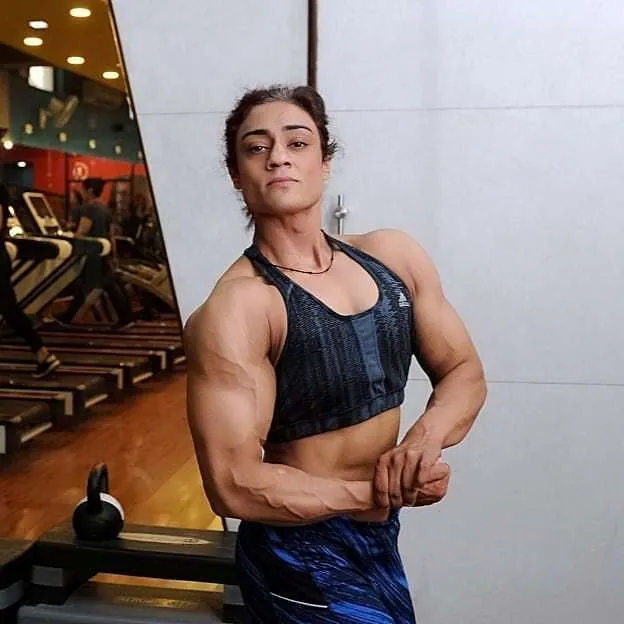 Geeta Saini is an Indian female bodybuilder who best known to win IBBF Miss India 2019 Championship. In terms of her personal information, Geeta was born in Gurgaon, Haryana. After complete her education, she decide to make her carrier in Bodybuilding and now she is a famous bodybuilder among the people.
Geeta Saini Bodybuilder: Miss India 2019
Check Out Wilklistia to stay more up-to-date and connected with diverse celebrity news and gossip.