India is home to a vibrant and diverse television industry, captivating millions of viewers with its vast array of shows. From reality competitions to talk shows, Indian television hosts play an integral role in engaging audiences, entertaining them with their charisma, wit, and ability to connect.
This article presents a comprehensive list of India's most popular television hosts who have won hearts nationwide. These hosts have showcased their talent and expertise by effortlessly navigating various genres and formats while fostering a deep connection with their viewers. Join us as we celebrate these exceptional individuals who have become household names in the Indian television landscape.
Most Popular Television Hosts in India List
Here's the list of India's most popular television hosts in table form:
| No. | Name | Profession |
| --- | --- | --- |
| 1 | Sohit Soni | Indian Actor |
| 2 | Aditya Narayan | Singer, Actor, Anchor, Model |
| 3 | Rajat Sharma | Indian Broadcaster |
| 4 | Kapil Sharma | Indian Stand-up Comedian |
| 5 | Prabhu Chawla | Indian Editor |
| 6 | Salman Khan | Indian Film Actor |
| 7 | Rithvik Dhanjani | Indian Television Actor |
| 8 | Arnab Goswami | Indian Journalist |
| 9 | Jay Bhanushali | Indian Television Actor |
| 10 | Karan Johar | Indian Film Director |
| 11 | Irrfan Khan | Indian Film Actor |
| 12 | Amitabh Bachchan | Indian Film Actor |
| 13 | Akshay Kumar | Indian Film Actor |
| 14 | Manish Paul | Anchor |
| 15 | Bharti Singh | Anchor |
| 16 | Kangana Ranaut | Indian Film Actress |
| 17 | Rohit Shetty | Indian Director |
1. Sohit Soni
Sohit Soni: Indian Actor
Sohit is an Indian actor who is a well-recognised face of Indian Television. He is famous for his comic roles in several serials and daily shops. Besides being an actor, he is a comedian and television anchor in many favourite Indian TV shows.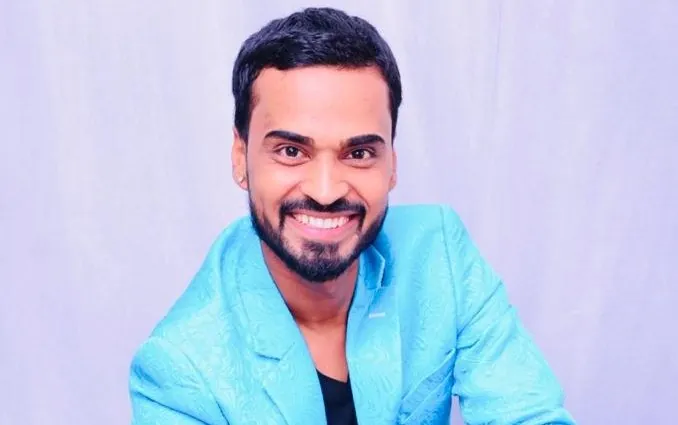 2. Aditya Narayan
Aditya Narayan: Indian Actor
Aditya Narayan is an Indian playback singer, Actor, Anchor and model. He is the son of the famous singer Udit Narayan. He is best known for many popular albums such as Hoi Choi, Dil Churaya Aapne, Shaapit, Git Pit, and many more. Aditya was born on 6 August 1987 in Mumbai, Maharashtra, India and started his active carrier in 1995. Now Aditya is a part of KKK-2018 on Colors.
3. Rajat Sharma
Rajat Sharma: Indian Broadcaster
Rajat Sharma is the chairman and editor-in-chief of an Indian Hindi news channel, India TV,, born on 18th February 1958 in Delhi. He hosts various popular reads like Aap Ki Adalat and Aj Ki Baat. He completed his graduation from Shri Ram College of Commerce (SRCC).
4. Kapil Sharma
Kapil Sharma: Indian Stand-up Comedian
Kapil Sharma is an Indian Stand Up Comedian, Actor, Television presenter, Singer and Producer. He was born on 2 April 1981 in Amritsar, Punjab. His full name is Kapil Kunj. Kapil is best known for his Notable shows such as "The Kapil Sharma Show", "Comedy Nights with Kapil", and "Family Time With Kapil Sharma".
5. Prabhu Chawla
Prabhu Chawla: Indian Editor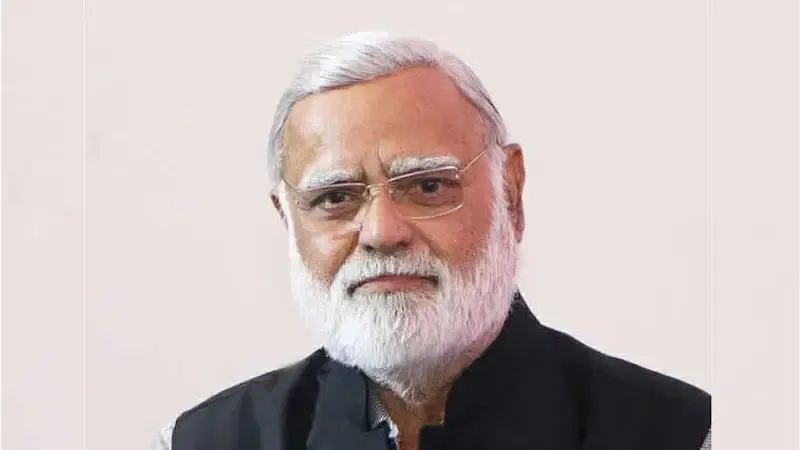 Prabhu Chawla is an editorial director of The New Indian Express. He is popularly known for hosting the reality show Teekhi Baat and Seedhi Baat. Chawla is one of the most influential and powerful people in the news world. He started his career as an economics lecturer.
6. Salman Khan
Salman Khan: Indian Film Actor
Salman Khan is a famous actor, singer, producer and television personality who was born on 27th December 1965 in Indore, Madhya Pradesh, and currently residing in Maharashtra. He is also a film producer, Singer and TV presenter at 10 Ka Dum and Bigg Boss. He started his film career in 1988 and acted in various Indian films. He also operates the Being Human charity foundation to help orphans.
7. Rithvik Dhanjani
Rithvik Dhanjani: Indian Television Actor
Rithvik Dhanjani was born on 5th November 1988 in Madhya Pradesh. He is a famous television personality and hot many television shows. He played Arjun Digvijay Kirloskar's role in Pavitra Rishta. Dhanjani hosted many TV shows, including Dare 2 Dance, Nach Baliye, V Distraction and India's Best Dramebaaz.
8. Arnab Goswami
Arnab Goswami: Indian Journalist
Arnab Goswami, a famous Indian journalist and television news anchor, was born on 9 October 1973 in Guwahati, Assam, India. He was a favourite chief editor and news presenter of Times Now. The annual income of Arnab Goswami is about one crore per year. He got Ramnath Goenka Award for Excellence in Journalism in the year 2010.
He is popularly known for hosting the Frankly Speaking with Arnab show. He launched the Republic TV channel along with Rajeev Chandrasekhar on 6th May 2017. Goswami is a managing director of Republic TV news channel.
9. Jay Bhanushali
Jay Bhanushali: Indian Television Actor
Jay Bhanushali was born on 25th December 1985 in Ahmedabad, Gujarat. He is a famous actor and television personality. He hosted the popular reality show Dance India Dance and Jhalak Dikhhla Jaa 2. Jay also won many awards, such as Indian Telly Award for Fresh New Face – Male and Zee Rishtey Award.
Delve into the articles below and experience the astonishing news and updates they hold for you.
10. Karan Johar
Karan Johar: Indian Film Director
Karan Johar is a famous actor, producer, costume designer, television personality and screenwriter. Johar was born on 25th May 1972 in Bombay. He is best known for his primary work in Hindi films. Johar hosted the famous television show Coffee with Karan.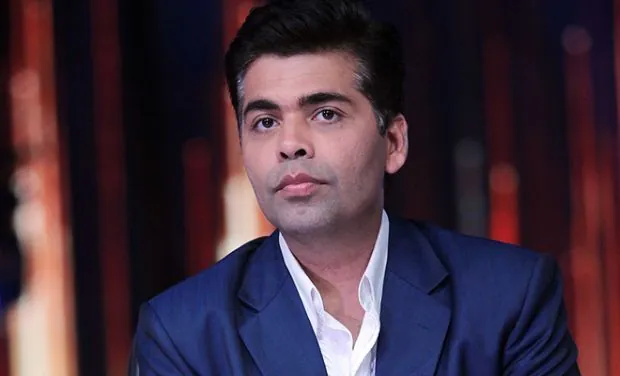 11. Irrfan Khan
Irrfan Khan: Indian Film Actor
Irrfan Khan is one of the finest actors in Bollywood. He is also a famous television personality who hosted two television shows, Kyaa, Kahein and Mano ya Na Mano. Khan was also honoured with National Film Award and Filmfare Award. He studied acting at the National School of Drama.
12. Amitabh Bachchan
Amitabh Bachchan: Indian Film Actor
Amitabh Bachchan is popularly known as a television presenter, Actor, producer, and singer born on 11 October 1942 in Allahabad, Uttar Pradesh, while living in Maharashtra. Amitabh Bachchan is a firebrand of the Bollywood industry, honoured with many awards such as Padma Vibhushan 2015, Padma Bhushan 2001 and Padma Shri 1984.
People also call him many other names, such as Angry Young Man, Shahenshah of Bollywood, Star of the Millennium and Big B. His first most successful movie was Zanjeer in 1970S. He is also one of the wealthiest people from Uttar Pradesh, His net worth is more than 400 million US Dollars.
13. Akshay Kumar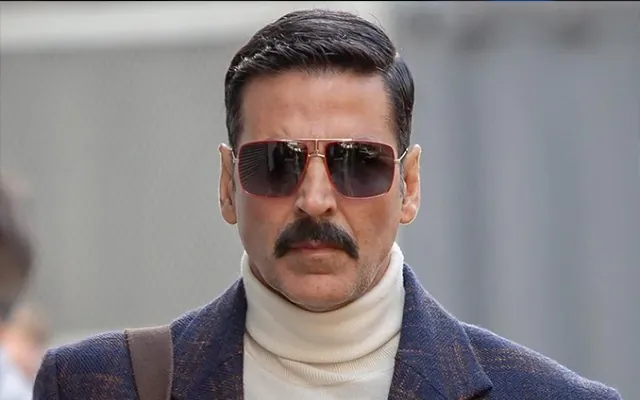 Akshay Kumar: Indian Film Actor
Akshay Kumar was the host of the stunt-based reality show Fear Factor Khatron Ke Khiladi in India. He was the host for the show's first and third seasons. Reports say that Akshay's original fee was between Rs. 2.75 crore and Rs. 3 crore, but he later took Rs. 1.25 crore to Rs. 1.75 crore per episode.
14. Manish Paul
Manish Paul: Indian TV host
Manish Paul is an Indian TV host, model, singer, actress, comedian, and anchor who works in Bollywood. He began his work as a radio jockey (RJ) and video jockey (VJ). He then moved on to acting and then stand-up comedy and hosting. Paul's first job was as a host for cultural events in schools and colleges in Delhi.
Later, he moved to Mumbai, where his first big break was hosting Sunday Tango on Star Plus in 2002. He also stayed on as a VJ for Zee Music and a radio jockey for Radio City's Kasakai Mumbai morning drive-time show. Bollywood stars have mostly served as judges on Indian reality TV shows.
15. Kangana Ranaut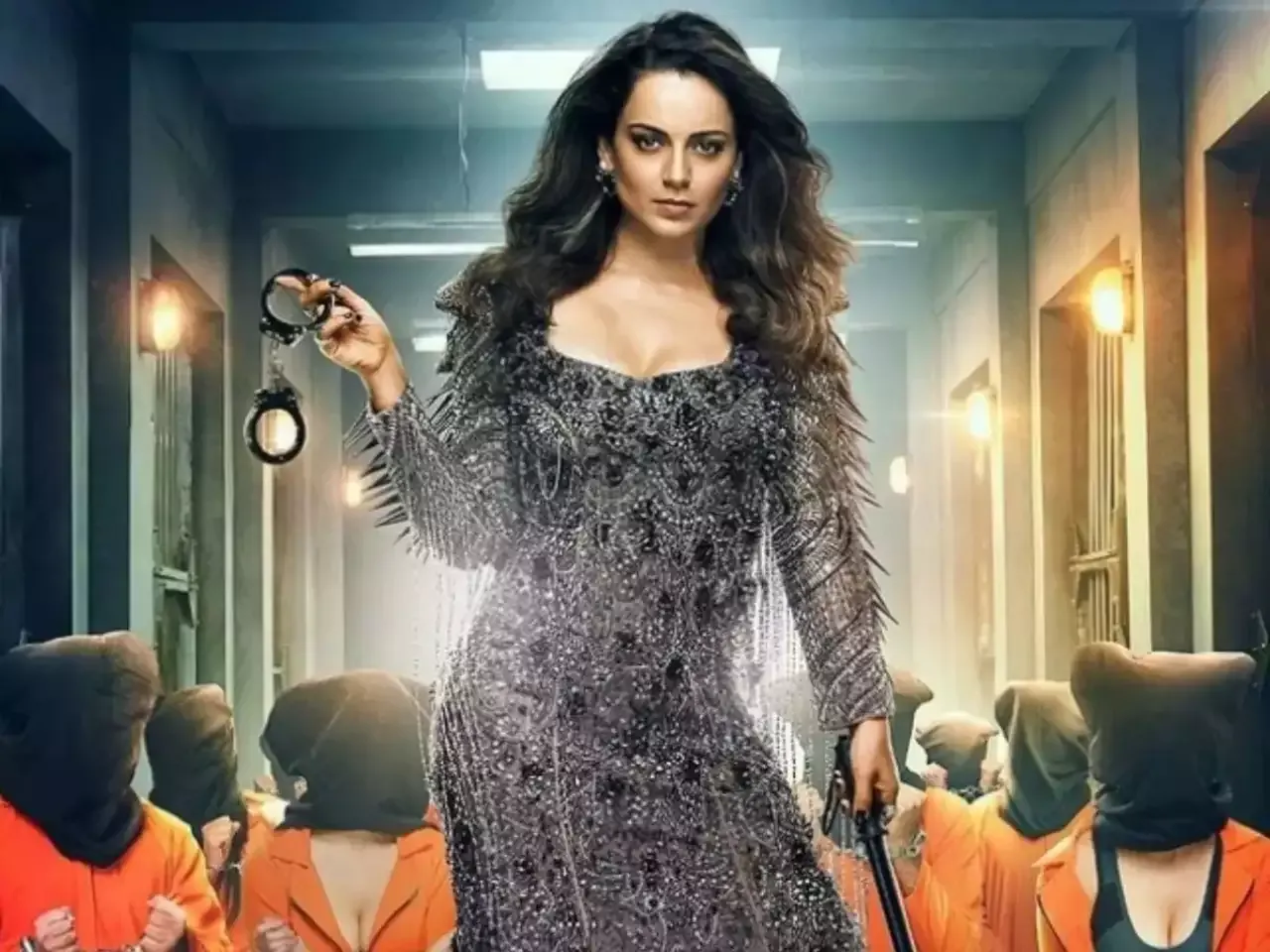 Kangana Ranaut: Indian TV Actress
Kangana Ranaut has broken this tradition by becoming the host of the star reality show Lock Upp: Badass Jail, Atyaachari Khel! It is a "captive-based" reality show where Kangana, as the host, shows how brave and honest she can be. The show's makers paid Kangana a massive amount of Rs. 1 crore per episode.
16. Bharti Singh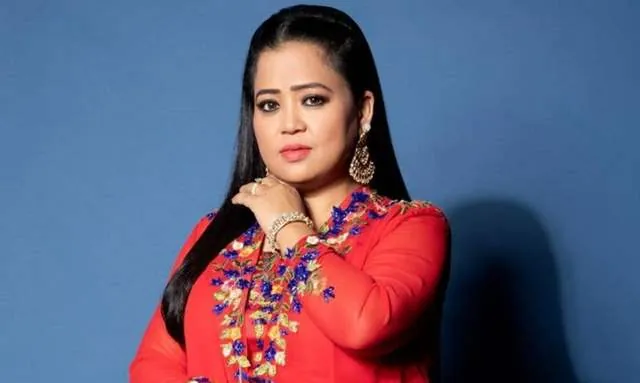 Bharti Singh: Indian TV Host
Bharti is a well-known comedian and TV host in India. She currently hosts the singing reality show Sa Re Ga Ma Pa Lil Champs. She has now signed a contract for a new show. Soon, she will be hosting a game show for families on the same station.
17. Rohit Shetty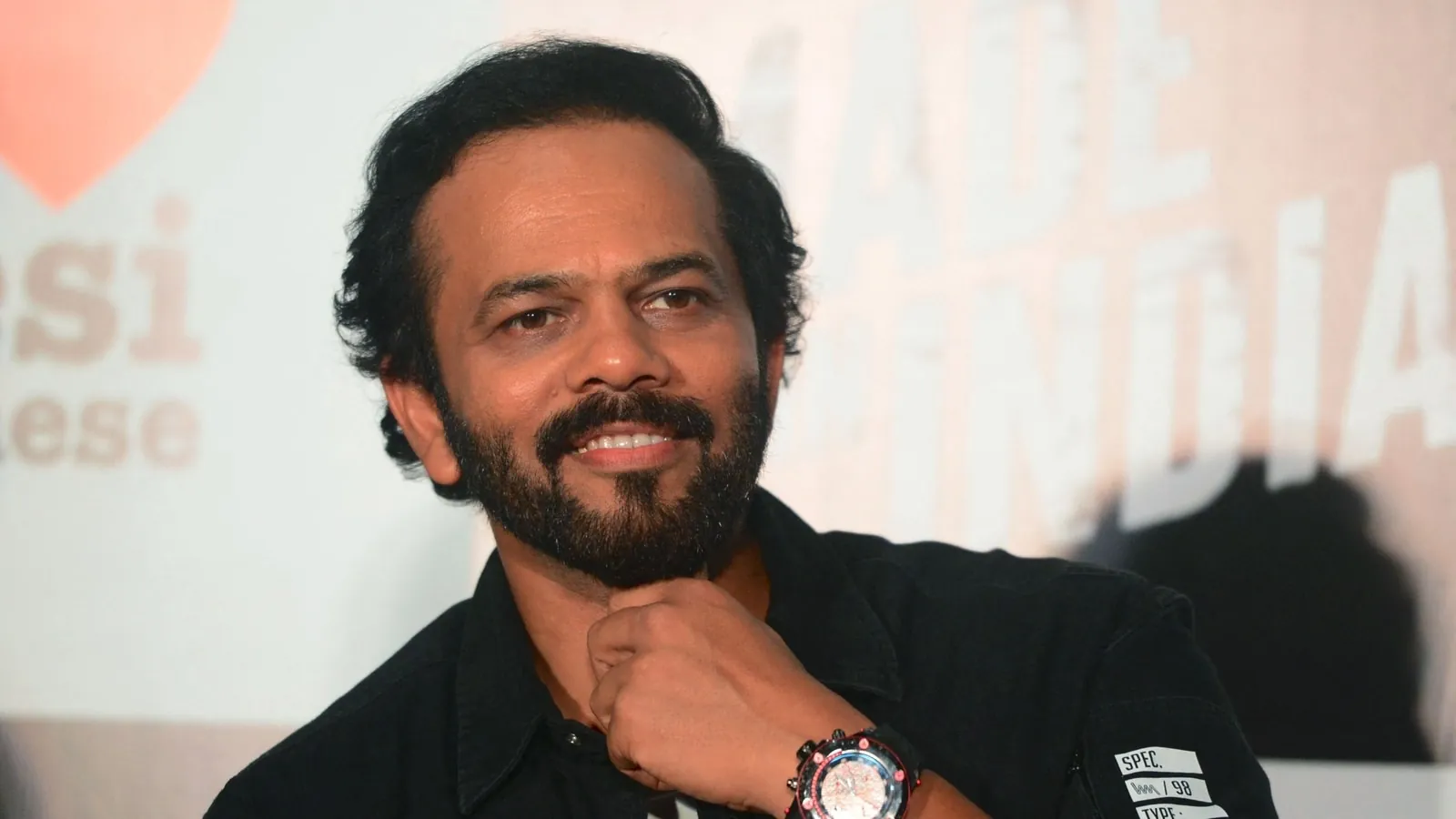 Rohit Shetty: Indian Director
Rohit Shetty has hosted Fear Factor: Khatron Ke Khiladi for seven seasons, including the most recent one, Season 12. After hosting Seasons 5 and 6, the show's creators brought him back for Season 8 (Actor Arjun Kapoor hosted Season 7). Since then, he has been a part of the show. For the last season, he charged Rs 49 lakh per show.
Conclusion
The world of Indian television hosts is filled with talented individuals who have captivated audiences for years. From Amitabh Bachchan's iconic style to Kapil Sharma's comedic genius, these hosts have become household names and have played a significant role in shaping the landscape of Indian television.
Their ability to connect with viewers through warmth, wit, and charm has made them immensely popular and beloved figures in the entertainment industry. As we continue to witness new talents emerging on the scene, it is evident that the legacy of these television hosts will endure for many years to come.
Wilklistia provides comprehensive insights into a range of television shows, films, and web series. If delving deeper into your preferred shows intrigues you, be certain to visit our website for supplementary viewpoints.