The Karnataka Ratna Awards, the highest civilian honour bestowed by the state government of Karnataka, has symbolised recognition and appreciation for exceptional contributions made by individuals in various fields. Over the years, this prestigious accolade has celebrated outstanding achievements in science, literature, sports, arts, and social service.
As we delve into the illustrious history of these awards and explore the names that grace the Karnataka Ratna Award Winners List, we uncover a tapestry of extraordinary talents who have left an indelible mark on society and inspired generations to come.
Karnataka Ratna Award Winners List 
| Serial No | Name | Notable Contributions |
| --- | --- | --- |
| 1 | Kuvempu | Renowned Kannada poet and Jnanpith Award recipient |
| 2 | Dr. Rajkumar | Iconic Kannada actor and Padma Bhushan awardee |
| 3 | S. Nijalingappa | Prominent Congress Party politician and Chief Minister |
| 4 | C. N. R. Rao | Distinguished chemist with global recognition |
| 5 | Devi Shetty | Acclaimed cardiac surgeon and healthcare entrepreneur |
| 6 | Bhimsen Joshi | Renowned Hindustani classical vocalist and Bharat Ratna |
| 7 | Shivakumara Swami | Humanitarian and founder of Sri Siddaganga Education Society |
| 8 | Dr. J. Javaregowda | Eminent Kannada writer and scholar |
| 9 | Dr. Veerendra Heggade | Philanthropist and hereditary administrator of Dharmasthala Temple |
| 10 | Puneeth Rajkumar | Accomplished Kannada actor and National Award recipient |
1. Kuvempu
Kuppali Venkatappa Puttappa was born on the 29 December 1904. He died on 11 November 1994. He is popularly known by his pen name Kuvempu. Kuvempu was an Indian poet, playwright, novelist and critic. He is widely regarded as the greatest Kannada poet of the 20th century. He was the first Kannada writer to receive the Jnanpith Award.
2. Dr. Rajkumar
Singanalluru Puttaswamaiah Muthuraj was born on 24 April 1929 and died on 12 April 2006. He is better known by his stage name, Dr. Rajkumar. He was an Indian actor and singer who worked in Kannada cinema. He was honoured with the Padma Bhushan in 1983 and the Dadasaheb Phalke Award in 1995.
3. S.Nijalingappa
Siddavanahalli Nijalingappa was born on 10 December 1902 to a middle-class family in Haluvagalu. He died on 8 August 2000. He was an Indian independence activist, Congress Party politician, and lawyer who served two terms as the Chief Minister of Karnataka (then Mysore State) between 1956 and 1958 and from 1962 to 1968.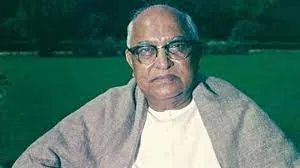 He was the 4th Chief Minister of the state of Karnataka. He played an important role not only in the Indian freedom movement but also in the Karnataka Unification movement.
4. C.N.R.Rao
Chintamani Nagesa Ramachandra Rao was born on 30 June 1934. He is an Indian chemist who has worked mainly in solid-state and structural chemistry. He has honorary doctorates from 83 universities worldwide and has authored 1,770 research publications and 53 books. He is described as a scientist who had won all possible awards in his field except the Nobel Prize. He was the youngest lecturer when he joined the Indian Institute of Science in 1959.
5. Devi Shetty
Devi Prasad Shetty was born on 8 May 1953 in a village in the Dakshina Kannada district, Karnataka, India. He is an Indian entrepreneur and cardiac surgeon who is the chairman and founder of Narayana Health, a chain of 21 medical centres in India. He has performed more than 16,000 heart operations.
In 2004, he was awarded the Padma Shri, the fourth-highest civilian award, followed by the Padma Bhushan in 2012, the third-highest civilian award by the Government of India, for his contribution to affordable healthcare.
6. Bhimsen Joshi
Bhimsen Joshi was born on 4 February 1922 in a Kannada[7] Deshastha Madhva Brahmin family. Bhimsen Gururaj Joshi is also known by the honorific prefix Pandit. He was one of the greatest Indian vocalists from Karnataka in the Hindustani classical tradition. He is known for the khayal form of singing and his popular renditions of devotional music.
Bhimsen Joshi, a legend, belongs to the Kirana Gharana tradition of Hindustani Classical Music. In 1998, he was awarded the Sangeet Natak Akademi Fellowship, the highest honour conferred by Sangeet Natak Akademi, India's National Academy for Music, Dance and Drama. Subsequently, he received the Bharat Ratna, India's highest civilian honour, in 2009.
7. Shri. Sri Shivakumara Swamiji
Shivakumara Swami was born on 1 April 1907 in Veerapura, a village near Magadi in the erstwhile Kingdom of Mysore (in the present-day Ramanagara district of Karnataka state). He was an Indian humanitarian, spiritual leader and educator. He also founded the Sri Siddaganga Education Society. In 2015, he was awarded by the Government of India the Padma Bhushan, India's third-highest civilian award.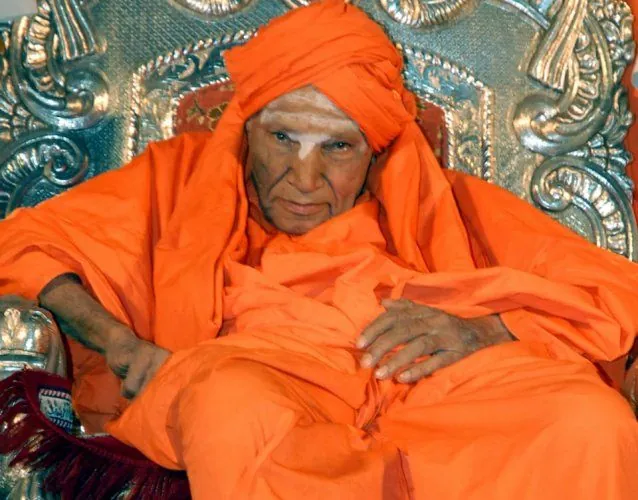 8. Dr. J. Javaregowda
Devegowda Javaregowda was born on 6 July 1915 in the Chakkere village in the Channapatna taluk of Ramanagara district in Karnataka state. He, known as De Ja Gou or Javaregowda, was an Indian Kannada writer, folklorist, researcher, scholar and academic. He was a disciple of authors T.N. Srikantaiah and Kuvempu.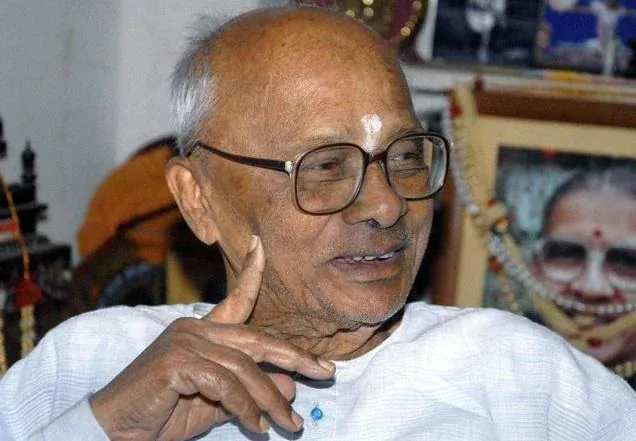 He had received Pampa Prashasti (1998), Padma Shri (2001) and the Karnataka Ratna (2008) awards for his contributions to literature and education. He became a centenarian in 2015 and died on 30 May 2016.
9. Dr. Veerendra Heggade
Veerendra Heggade was born the eldest son of Dharmadhikari Ratnavarma Heggade and Rathnamma Heggade (née Shetty). He belongs to the Pergade dynasty of Tulu Lineage, the hereditary trustees of the famous Sri Dharmasthala Manjunatha Swamy temple in the South Kannada district of Karnataka.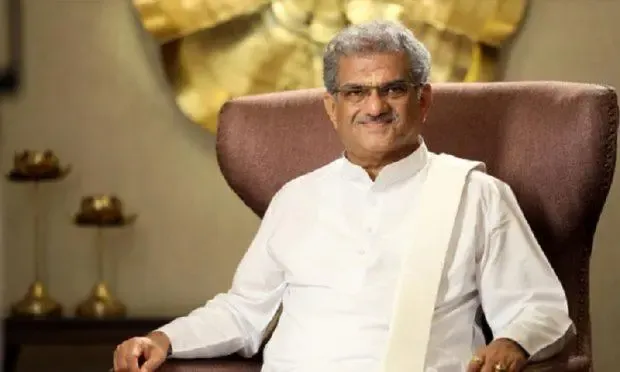 He is an Indian philanthropist and the hereditary administrator/Dharmadhikari of the Dharmasthala Temple. He succeeded to the post at 19, on 24 October 1968, the 21st in his line. He has received multiple awards for his numerous contributions. He was awarded the Karnataka Ratna award for 2009, the highest civilian award in Karnataka.
10. Puneeth Rajkumar
Puneeth Rajkumar was born in Chennai to the matinee idol Dr. Rajkumar and Parvathamma Rajkumar on 17 March 1975. He was their fifth and youngest child. When Puneeth was six years old, his family moved to Mysore. He, colloquially known as Appu, was an Indian actor, playback singer, television presenter, and producer who worked primarily in Kannada cinema.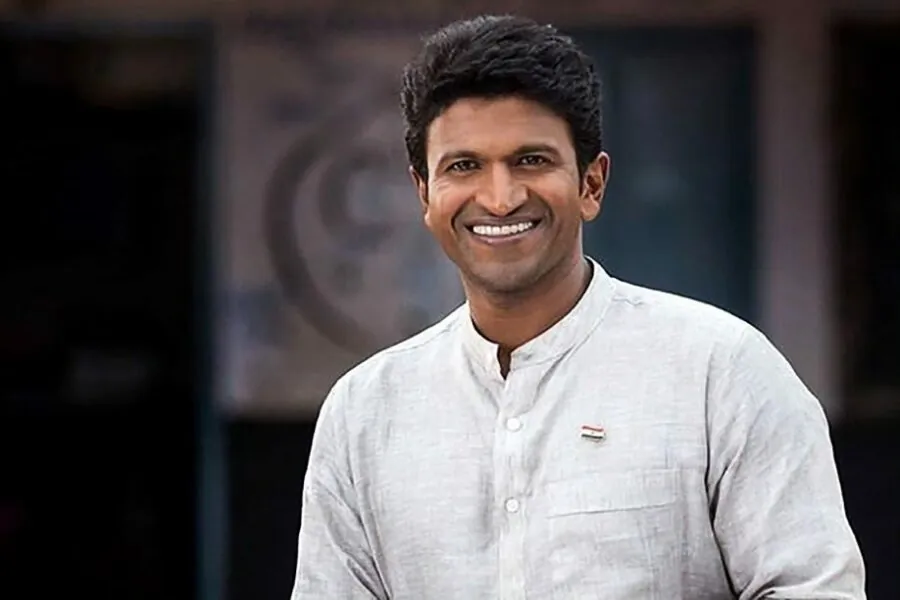 He was a lead actor in 29 films as a child; he appeared in many films. He won the National Film Award for Best Child Artist for his role of Ramu in Bettada Hoovu. He also won the Karnataka State Award for Best Child Artist for Chalisuva Modagalu and Eradu Nakshatragalu. Karnataka Government has announced the State's highest civilian award, Karnataka Ratna, for Puneeth, posthumously in November 2021.
Conclusion
In conclusion, the Karnataka Ratna Award is a prestigious honour bestowed upon individuals who have significantly contributed to their respective fields. The list of winners over the years includes luminaries from various domains such as science, arts, music, and literature. These exceptional individuals have brought glory to themselves and made Karnataka proud through their achievements.
The award serves as a recognition of their talent, hard work, and dedication towards their craft. As we look back at the illustrious history of Karnataka Ratna Award winners, we are reminded of our state's immense talent and are inspired to strive for excellence in our endeavours.
Keep up-to-date with valuable insights with Wikilistia's latest news and updates.