In the ever-changing landscape of television, shows come and go as viewers' tastes shift, and networks strive to keep up with demands. One such show that has recently caught the attention of critics and fans alike is Alaska Daily, a captivating drama series set in the unforgiving wilderness of Alaska.
 With its gripping storyline, talented cast, and stunning cinematography, it seemed like a surefire hit when it debuted on ABC last year. However, rumours about the show's potential cancellation after just one season have swelled. This article delves into the truth behind these speculations and explores what might be next for Alaska Daily.
The Story of Alaska Daily
---
 Created by Tom McCarthy, Alaska Daily follows the story of Eileen Fitzgerald (played by Hilary Swank), an award-winning investigative journalist. After a fall from grace in her high-profile New York life, Eileen decides to seek personal and professional redemption by joining a daily metro newspaper in Anchorage.
As a reporter investigating a cold case involving missing indigenous women, she delves into the city's dark corners, uncovering dangerous secrets that some would rather keep buried.
'Alaska Daily' Cancelled After One Season At ABC
---
Deadline reported that Alaska Daily struggled to find a sizable audience despite the cast's captivating premise and strong performances. ABC's decision to cancel the show after its first season came as no surprise, considering the low viewership and inability to solidify its place in the network's lineup.
 Alaska Daily's cancellation is part of a series of decisions ABC made, including cancelling Big Sky and The Company You Keep. The fate of Rookie: Feds remains uncertain, though it might have a better chance of survival given the recent cancellations.
Fans' hopes for a second season have fans' dashed with the cancellation announcement. Unfortunately, the series will not have the opportunity to continue exploring Eileen's investigative journey and uEileen'slg the mysteries of Anchorage's underbelly.
We have prepared a delightful selection of exclusive articles for movie enthusiasts, diving deeper into your favourite films' latest news and updates.
Alaska Daily  Cast and Production
---
Hilary Swank's compelling portrayal of EileSwank'sgerald was supported by an ensemble cast, including Jeff Perry, Matt Malloy, Meredith Holzman, Grace Dove, Pablo Castelblanco, Ami Park, and Craig Frank. The collaboration between Tom McCarthy, executive producer and creator, and the talented team brought the story to life.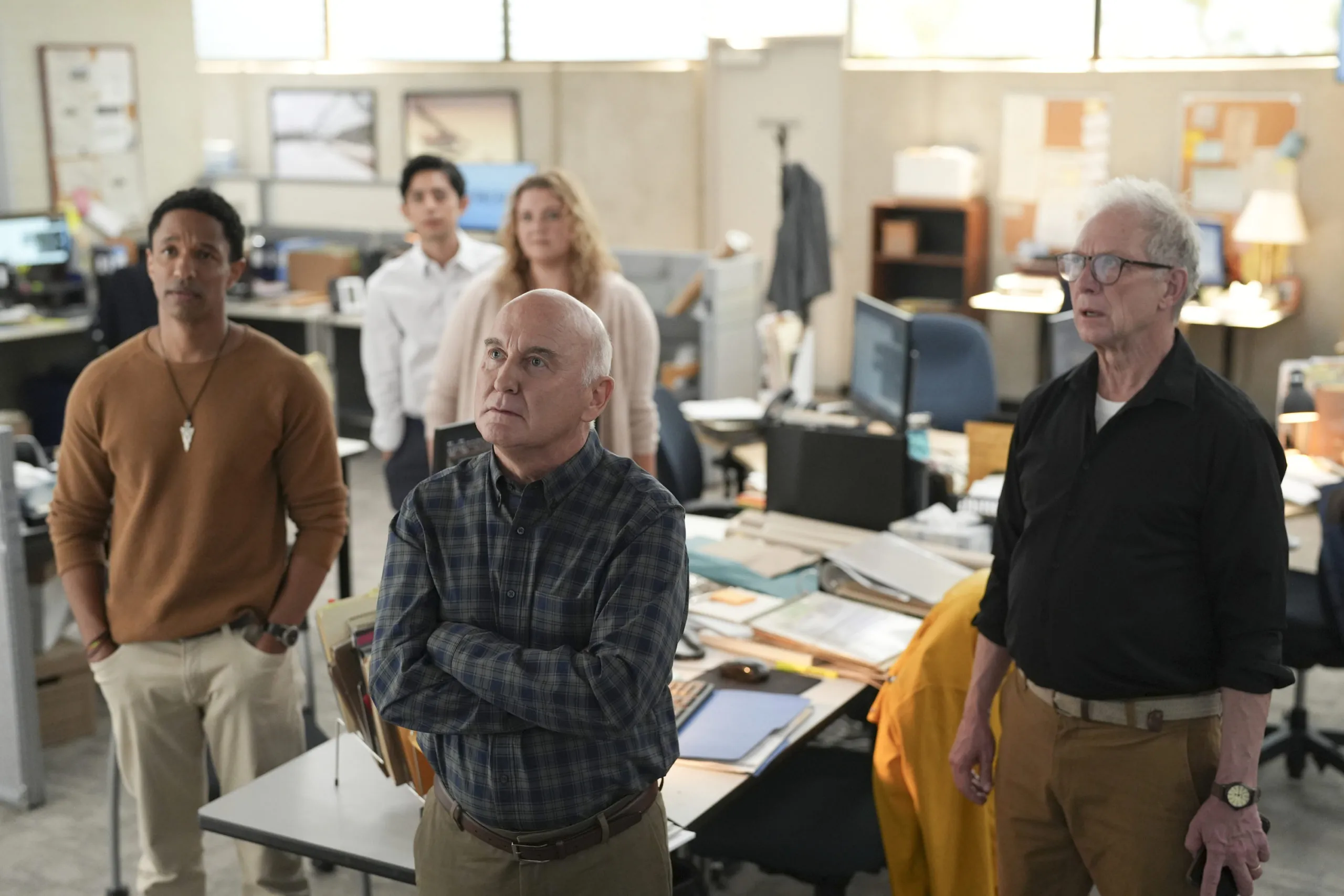 Frequently Asked Questions
---
Will there be an Alaska Daily Season 2?
No, ABC has decided to cancel Alaska Daily after one season, and there won't be a Season 2.
Why was Alaska Daily cancelled?
Despite a talented cast and an intriguing premise, Alaska Daily struggled to establish a sizable audience and secure its place in ABC's lineup, leading to its cancellation.
What is the plot of Alaska Daily Season 1?
Alaska Daily follows investigative journalist Eileen Fitzgerald, portrayed by Hilary Swank, as she leaves her high-profile life in New York to seek redemption by joining a daily metro newspaper in Anchorage. She investigates a cold case involving missing indigenous women, uncovering dangerous secrets.
Who is in the cast of Alaska Daily?
The cast of Alaska Daily includes Hilary Swank as Eileen Fitzgerald, Jeff Perry, Matt Malloy, Meredith Holzman, Grace Dove, Pablo Castelblanco, Ami Park, and Craig Frank in supporting roles.
Conclusion
---
 As we bid farewell to Alaska Daily after its brief but eventful run, fans are left with fond memories of the series and its talented cast. Despite not getting a chance to continue into a second season, the show's gripping plot and Hilary Swanshow'sptivating performance haveSwank's mark on viewers. While there won't be a Season 2 for Alaska, Dailywon'ts can look forward to other exciting shows in the ever-evolving world of television entertainment.
Stay informed and be at the forefront of knowledge with Wikilistia.com's latest news and updates. Don't miss out!