Gabby Windey, who used to be on "The Bachelorette," is in a new relationship. Read on to find more about the relationship.
Who actually is Gabby Windey?
Gabby Windey is an American television personality who gained recognition for appearing on reality TV shows like "The Bachelor" and "The Bachelorette". Gabby Windey was born on January 2, 1991, in O'Fallon, Illinois.
She attended O'Fallon Township High School and graduated from the University of Colorado Colorado Springs in 2013 with a Bachelor of Science in Nursing.
Gabby Windey appeared on season 26 of "The Bachelor" and co-starred in season 19 of "The Bachelorette" alongside Rachel Recchia. She was one of Clayton Echard's final three contestants on "The Bachelor" and later became a co-host on "The Bachelorette".
Who is Gabby Windey dating?
Rachel Recchia and Windey were both on the 19th season of the ABC dating show. On August 2, Windey posted on Instagram that she is dating writer and actor Robby Hoffman, according to Today. She is one of an increasing number of past "Bachelor" contestants who have come out as LGBTQ+.
In a film, Windey talked about her new love life. In a photo video, she posted to her Instagram story, the ex-Cheerleader for the Denver Broncos talked more about her relationship with Hoffman. Then Windey posted a picture of herself and Hoffman kissing while holding hands in a chair.
Take a moment to peruse the articles that follow:
How did Gabby and Robby meet?
Bachelor Nation says that Gabby Windey and Robby Hoffman met in Los Angeles outside Semi-Tropic. Gabby shared that she knew they had a special connection.
They met in the spring. It is unclear whether mutual friends introduced them or if they crossed paths outside the bar. However, their meeting outside Semi-Tropic marked the beginning of their relationship.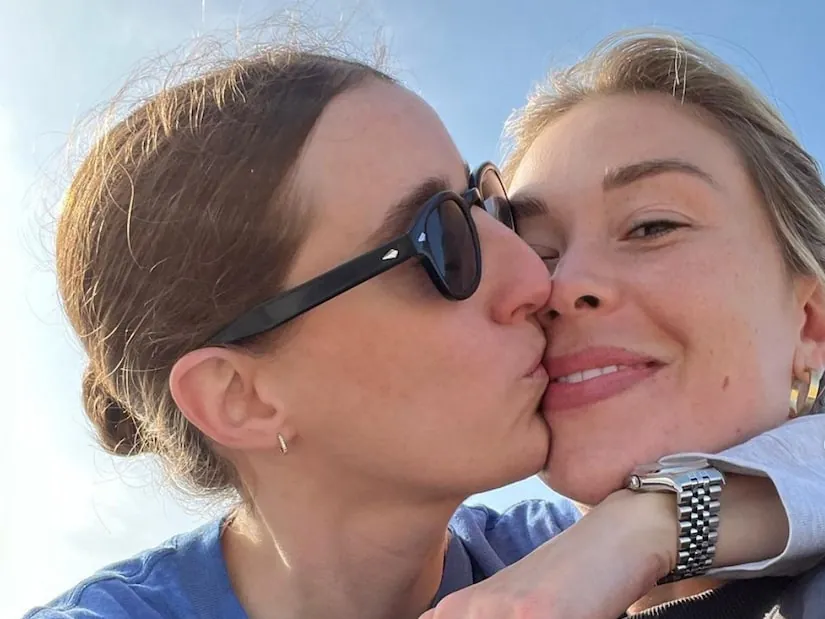 Who actually is Robby Hoffman?
Robby Hoffman is a comedian, writer, and talk show host known for her unique style and perspective. Robby Hoffman was born in Brooklyn, New York. She comes from an ex-Chasidic Jewish background, which influenced her comedy and storytelling.
Hoffman began her career as a writer and has worked on various shows, including "The Chris Gethard Show," "Baroness Von Sketch Show," "Workin' Moms," and "Odd Squad". She has also released her stand-up special called "I'm Nervous" in 2019.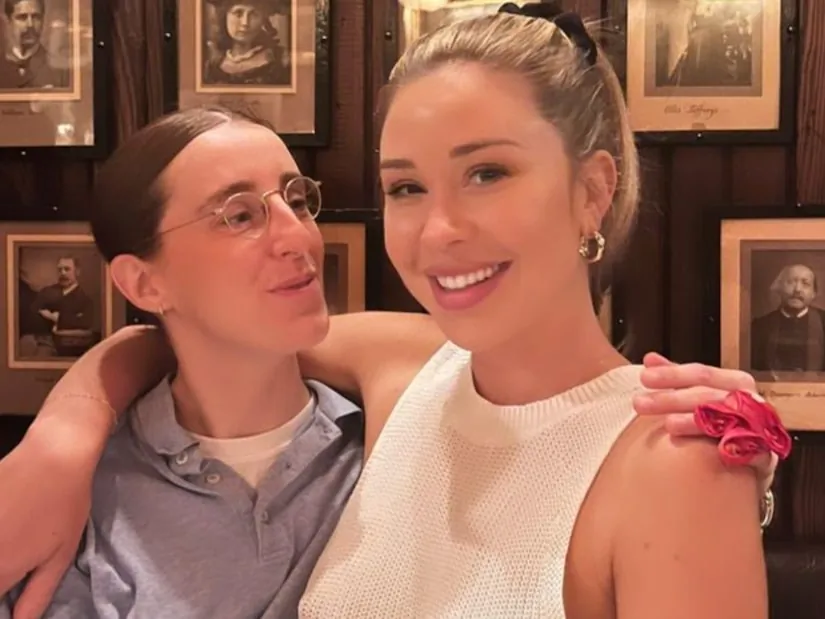 Hoffman has been recognized for her comedic talent and was named one of Vulture's Top Comedians to Watch.
Ensure easy access to this page by bookmarking it for future updates. The complete narrative is available at the provided URL. For the latest information, please visit www.wilklistia.com.