Varun Tej, the talented and versatile Telugu film industry actor, has enthralled audiences with his remarkable performances. With his charming persona and impeccable acting skills, he has carved a niche for himself in the hearts of movie enthusiasts. While he predominantly works in Telugu cinema, Varun's popularity extends beyond regional boundaries.
For all those Hindi-speaking fans eagerly waiting to witness Varun Tej's brilliance on the silver screen, here is a comprehensive list of his new movies in Hindi dubbed. This compilation serves as a one-stop guide to explore some of his recent releases dubbed in Hindi for wider reach and accessibility.
Varun Tej New Movies in Hindi Dubbed List
Here's the list of Varun Tej's new movies in Hindi dubbed in table form:
| Serial No | Film Title |
| --- | --- |
| 1 | Gaddalakonda Ganesh |
| 2 | F2 – Fun and Frustration |
| 3 | Tholi Prema |
| 4 | Antariksham 9000 KMPH |
| 5 | Fidaa |
| 6 | Daringbaaz 3 (Mister) |
| 7 | Loafer |
| 8 | Khiladi ki Jung (Kanche) |
| 9 | Mukunda (Dushman No.1) |
| 10 | F3: Fun and Frustration |
| 11 | Gandeevadhari Arjuna |
| 12 | Ghani |
| 13 | Matka |
1. Gaddalakonda Ganesh (Valmiki)
Gaddalakonda Ganesh is a 2019 action comedy film directed by Harish Shankar and produced by Ram Achanta and Gopichand Achanta under the 14 Reels Plus banner.Official remake of the 2014 Tamil film Jigarthanda, which was in turn inspired by the 2006 South Korean film A Dirty Carnival.
2. F2 – Fun and Frustration
Anil Ravipudi wrote and directed the 2019 Indian Telugu-language comedy film F2: Fun and Frustration. Sri Venkateswara Creations produced the film, which stars Venkatesh, Varun Tej, Tamannaah, and Mehreen Pirzada. Devi Sri Prasad is the musical composer. The plot follows two newlywed men as they attempt to control their domineering wives.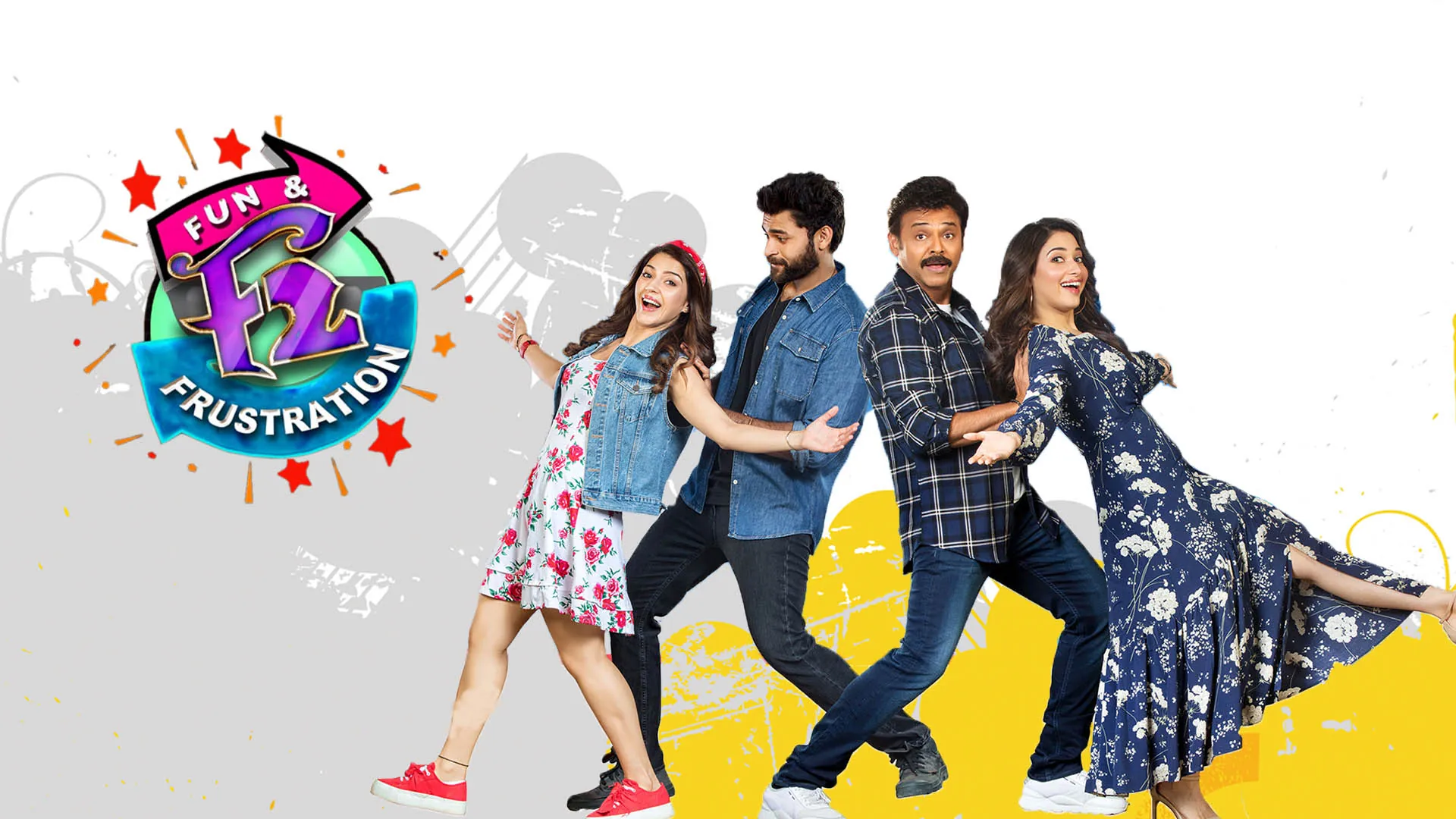 3. Tholi Prema
"Tholi Prema" introduces audiences to the love story of an overweight chef and his coworker Tara, which takes an unexpected turn with the arrival of Maya. This captivating film will leave you entertained and enchanted.
4. Antariksham 9000 KMPH
Antariksham 9000 KMPH (lit. "Space: 9000 KMPH") is an Indian Telugu-language science fiction adventure film written and directed by Sankalp Reddy in 2018. Varun Tej, Aditi Rao Hydari, Lavanya Tripathi, and Rahman star in the film, with Srinivas Avasarala, Satya Dev, and Raja Chembolu playing supporting roles. The film debuted on December 21, 2018.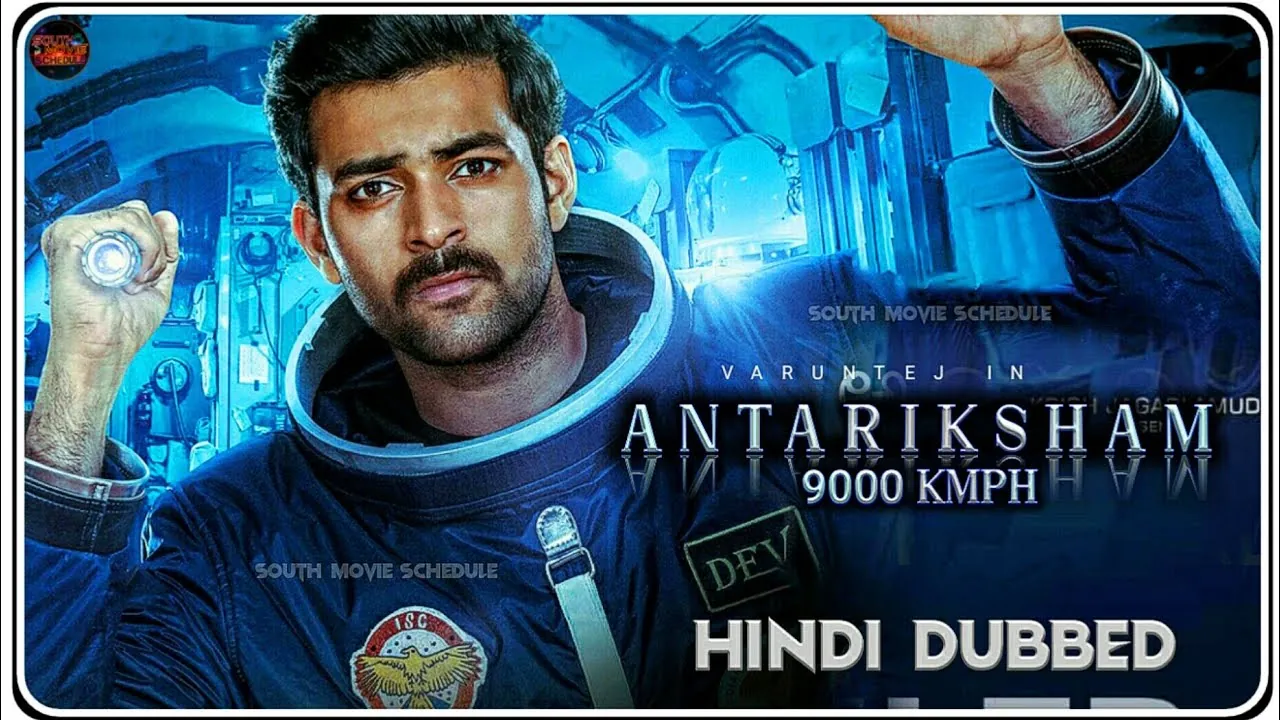 5. Fidaa
"Fidaa" is a beautiful romantic film that revolves around the love story of Varun and Bhanumathi. Played by Varun Tej and Sai Pallavi, respectively, these characters fall in love during Varun's brother's wedding. Despite numerous challenges, the couple's determination to be together will warm your heart and leave you smiling.
6. Daringbaaz 3 (Mister)
Srinu Vaitla directed the 2017 Indian Telugu-language romantic action film Mister. In the lead roles are Varun Tej, Lavanya Tripathi, and Hebah Patel.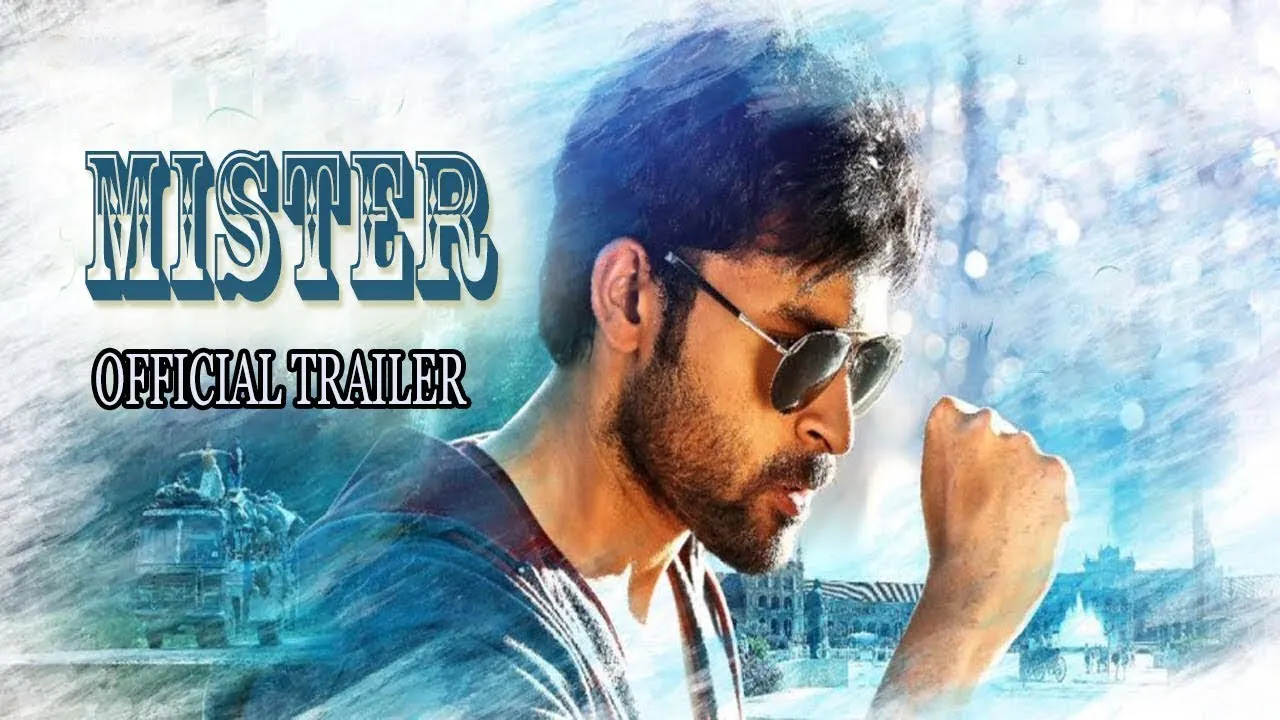 7. Loafer
Puri Jagannadh has written and directed the 2015 Indian Telugu-language film Loafer. It features Varun Tej, Disha Patani, and Revathi and Posani Krishna Murali in pivotal supporting roles.The film premiered officially in Hyderabad on July 8, 2015.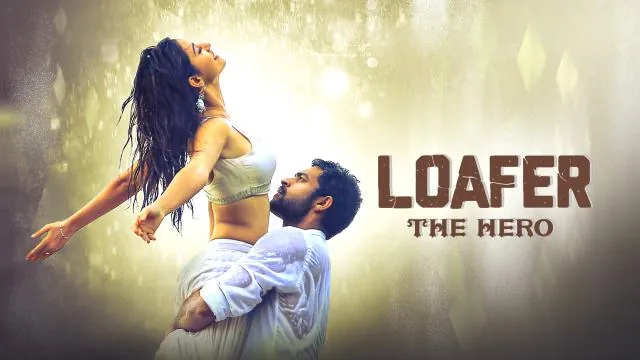 Dive into the content below and prepare to be enthralled by the captivating news and updates it offers:
8. Khiladi ki Jung (Kanche)
Krish wrote and directed Kanche, an Indian Telugu-language romantic war film released in 2015. Varun Tej, Pragya Jaiswal, and Nikitin Dheer star in the film. Kanche is a film produced by First Frame Entertainment about the rivalry between two friends, Dhupati Haribabu (Tej) and Eeswar Prasad (Dheer).
In the late 1930s, Eeswar's sister Sitadevi (Jaiswal) and Haribabu graduate from the University of Madras and fall in love. Due to the prevalent casteism in their hometown, Eeswar opposes their relationship and accidentally kills Sitadevi. Years later, Haribabu enlists as a captain in the British Indian Army to fight against the Axis powers in World War II, with Eeswar as his commanding officer.
9. Mukunda (Dushman No.1)
Srikanth Addala has written and directed the 2014 Indian Telugu drama film Mukunda. Tagore Madhu and Nallamalapu Srinivas (Bujji) produced the film under the banner Leo Productions.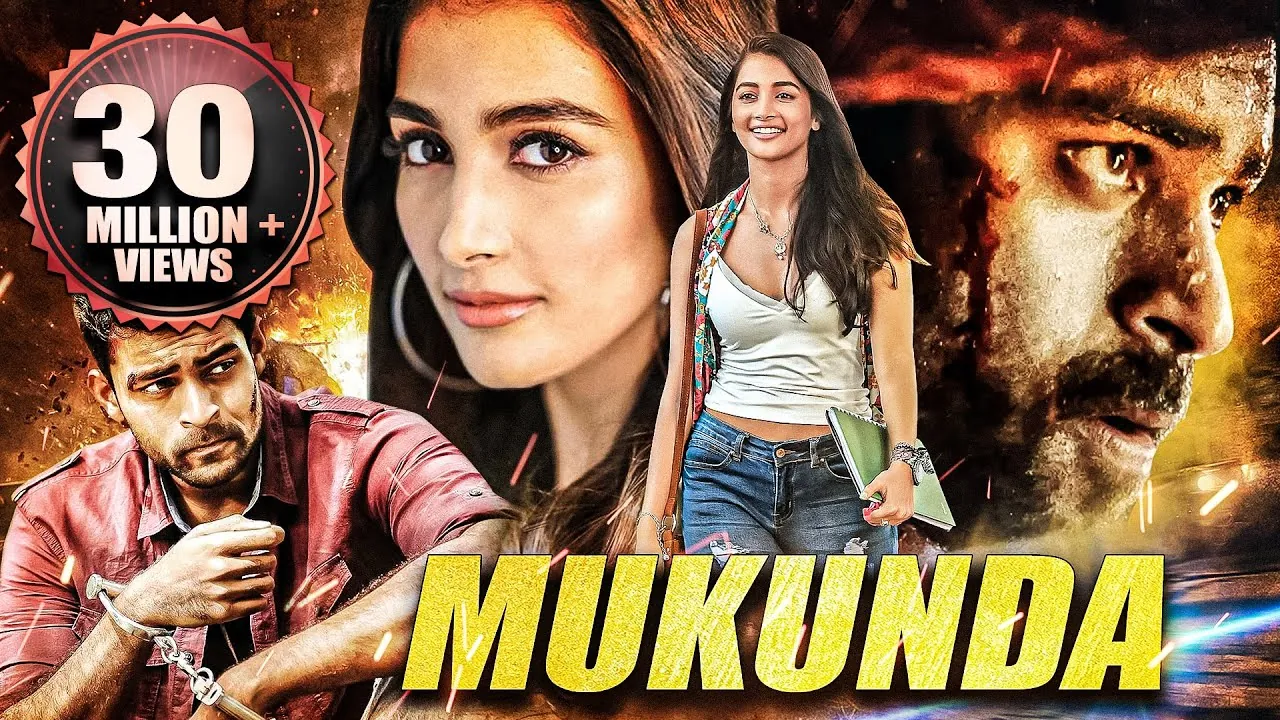 Varun Tej and Pooja Hegde play the lead roles, with Prakash Raj, Rao Ramesh, and Nassar in supporting roles. Mickey J. Meyer composed the film's score and soundtrack. Marthand K. Venkatesh was the film's editor.
10. F3: Fun and Frustration
F3: Fun and Frustration is an Indian comedy movie that will be released in 2022. It will be in Telugu and was written and directed by Anil Ravipudi. Dil Raju and Sirish will produce it under the name Sri Venkateswara Creations.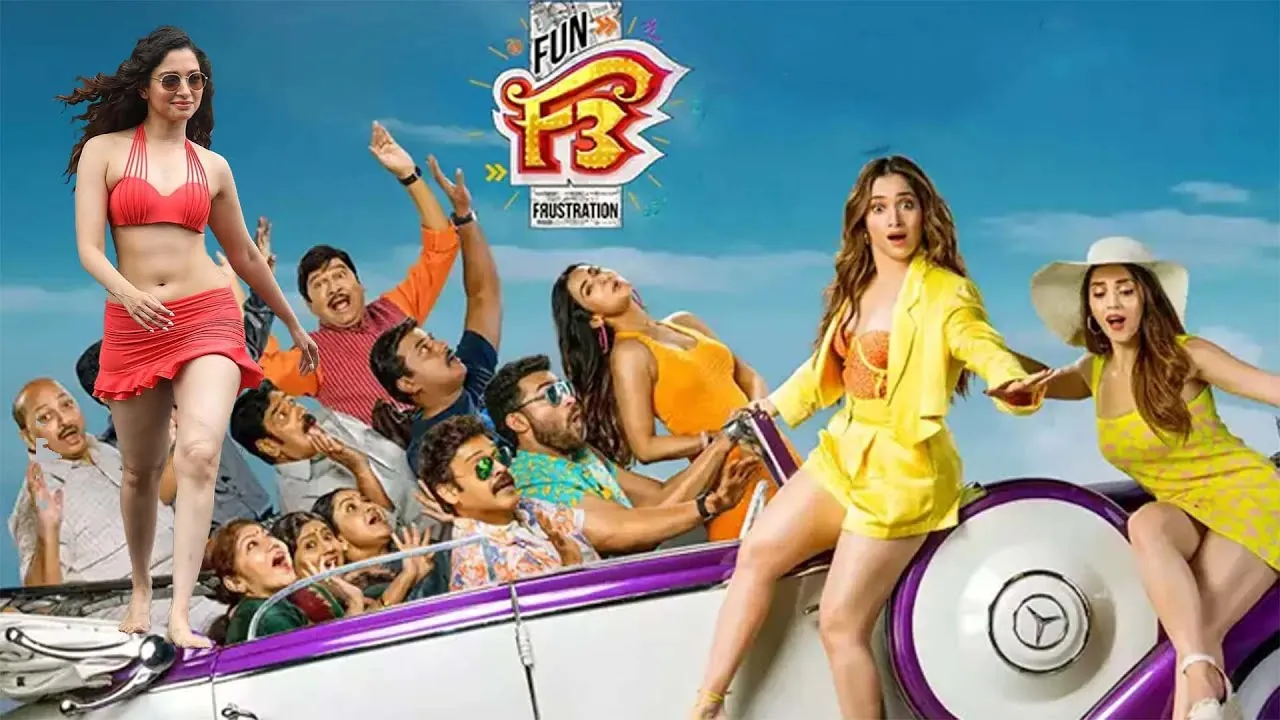 It is a solo sequel to F2: Fun and Frustration (2019) and the second part of the Fun and Frustration series. Venkatesh, Varun Tej, Tamannaah, and Mehreen Pirzada all play the same roles they did in the first movie. Devi Sri Prasad created the music.
11. Gandeevadhari Arjuna
Praveen Sattaru is making Varun Tej's upcoming movie, VT12. Action fans know Praveen Sattaru for his skill and strength in that field. His first two movies, PSV Garuda Vega and The Ghost are exciting and have impressed Telugu moviegoers. There was some violence in his last sports movie, Ghani, which starred Varun Tej. Under the direction of Praveen Sattaru, Varun Tej is about to shine in a full-on action role.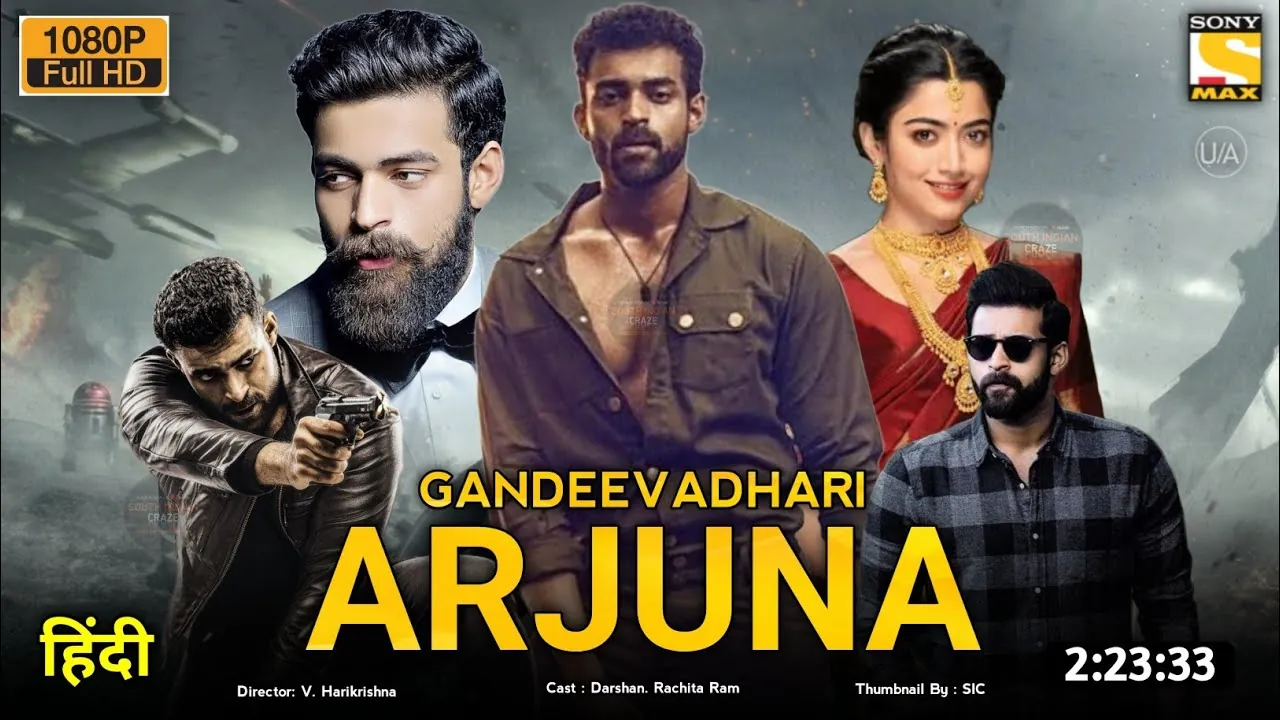 All this time, the working title of the movie has been VT12. Today, the movie's creators made the title and Varun Tej's first look from the movie public. The name of VT12 is Gandeevadhari Arjuna, according to a formal announcement. The first image for the movie came out at the same time as the title.
In the movie, there are a lot of gunshots and bombs going off.
12. Ghani
Ghani is an Indian sports drama movie that will come out in 2022. It will be in Telugu and was written and directed by Kiran Korrapati. Renaissance Pictures and Allu Bobby Company are making it.
Varun Tej plays the main character, and Saiee Manjrekar, Jagapathi Babu, Upendra, Suniel Shetty, Sukhjeevan Singh Dhillon, and Naveen Chandra also have roles in the movie.
13. Matka
Mega Prince Varun Tej is currently working on several films. He is working on Gandeevadhari Arjuna and VT13, a picture with no name. Both are action movies, and the star has been working hard for the past few months to prepare for them. Some of his films are about politics, and some are about love.
The actor has made a lot of fans who love him and his movies because of how well he acts and how good the stories are. The actor is now working on two films at once. Today, the makers of another one of his projects, VT14, announced it with a significant puja ritual. The puja ceremony took place today in Hyderabad, and the movie's official name has been revealed.
Matka is the official name for VT14. The film will come out in Telugu, Tamil, Hindi, Kannada, and Malayalam, according to the people who made it. Meenakshii Chaudhary and Varun Tej play prominent roles in the movie. There will be a particular song in the movie that Nora Fatehi will sing.
Conclusion
Varun Tej has undoubtedly made a mark in the Hindi film industry with his impressive performances and diverse roles. With each new movie, he continues to captivate audiences and showcase his versatility as an actor. From intense dramas to lighthearted comedies, Varun's films have something for everyone.
As his popularity grows, fans eagerly await the release of his upcoming projects and are excited to see what he brings to the table next. Stay tuned for more updates on Varun Tej's new movies in Hindi dubbed and get ready to be entertained by this talented actor.
Delving into a multitude of TV shows, movies, and web series, Wilklistia presents thorough information. Should you wish to uncover more about your cherished shows, don't miss the chance to peruse our website for added perspectives.