Most affluent means the wealthiest person in terms of money. Here we present the list of the richest dalit in India by using their efforts in industries and their own business. We will discuss their actions, struggle and patience by which they over cum pressure of doing wrong work in poverty or emergency. They made themselves strong and challenged themselves to do something in their life. They use their mind and skills and have tremendous success in life.
Richest Dalit in India List
---
Here's the list of the Top 10 Richest Dalits in India presented in a table format:
| Serial No. | Name | Profession |
| --- | --- | --- |
| 1 | Milind Kamble | Indian Businessman |
| 2 | Raja Nayak | Indian Businessman |
| 3 | Sarathbabu Elumalai | Indian Entrepreneur |
| 4 | Kalpana Saroj | Indian Entrepreneur |
| 5 | Rajesh Saraiya | Indian Business Executive |
| 6 | Ashok Khade | Indian Businessman |
| 7 | Bhagwan Gawai | Indian Industrialist |
| 8 | Ratibhai Makwana | Indian Entrepreneur |
| 9 | Sanjay Kshirsagar | Indian Entrepreneur |
| 10 | Ravi Kumar Narra | Indian Businessman |
1. Milind Kamble
Milind Kamble: Indian Businessman
Milind Kamble is the Chief Managing Director of Fortune Constructions. He is the Founder of the Dalit Chamber of Commerce & Industries. It was founded in 2005 by Milind Kamble. It is for the promotion of business enterprises among the Dalit masses. He was born on 17 February 1967. He is the Padam Shri awardee. The worth is about $400 million.
2. Raja Nayak
Raja Nayak: Indian Businessman
Raja Nayak is the richest Dalit person in India. He has an exciting story behind this success. He ran away from home at 17 and was inspired by the film Trishul. Now, he has a total turnover of Rs 60 crore from various enterprises. In 1998 he established MCS Logistics company.
3. Sarathbabu Elumalai
Sarathbabu Elumalai: Indian Entrepreneur
Sarathbabu Elumalai is the Founder & CEO of Food King. The Pepsi-MTV Youth Icon, CNN-IBN Award for Young Leader, awards that. In 2009, Sarathbabu Elumalai was elected by Lok Sabha Elections from Chennai South. He was born on 10 November 1979. He has a degree in education from the Indian Institute of Management Ahmedabad, Birla Institute of Technology and Science, Pilani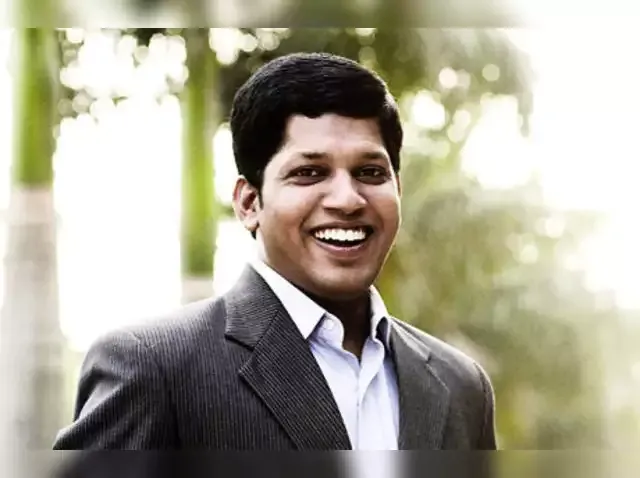 4. Kalpana Saroj
Kalpana Saroj: Indian Entrepreneur
Kalpana Saroj is the CEO of Kamani Tubes Co.(Mumbai). She was born in 1961. She is the Owner of K.S.Film Productions(Mumbai) and the Founder of Kalpana Saroj Foundation. She was Awarded Padma Shri in 2013. She has a net worth of US$ 112 million. She currently lives in Mumbai. She is a female Indian entrepreneur.
5. Rajesh Saraiya
Rajesh Saraiya: Indian Business Executive
Rajesh Saraiya is Known as the First Dalit Billionaire in India. Saraiya is the chief executive of SteelMont, a metal trading company. Many headquarters are located in Dusseldorf, Germany, and have offices in London, Kyiv, Moscow, Istanbul, Dubai, Mumbai and Tianjin. He was born on 2 October 1969. He was awarded Padma Shri in 2014.
6. Ashok Khade
Ashok Khade: Indian Businessman
Ashok Khade is the Chairman of Das Offshore Engineering(Mumbai). More than 4500 employees work in this company. He is the biggest employer among Dalit-owned companies. He is the Mentor of DICCI Maharashtra. He belongs to a low-income family. His father was a cobbler. Now Ashok Khade has a net worth of 128 crore.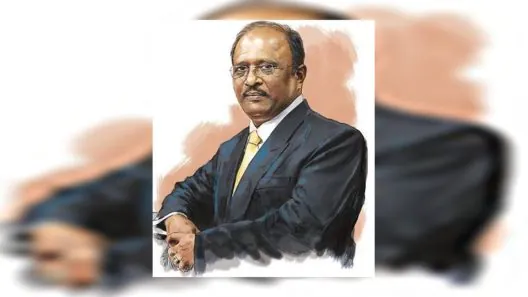 7. Bhagwan Gawai
Bhagwan Gawai: Indian Industrialist
Bhagwan Gawai is a famous industrial in India that belongs to Dalits. He is the Founder & CEO of Saurabh Energy DMCC(Dubai, UAE). He is also a co-founder of BNB Logistics & Maitreya Developers. BNP Paribas in Paris, one of the world's largest banking groups, is the President of DICCI United Arab of Emirates and Secretary of DICCI.
Embark on a journey of discovery through the following articles, where you'll find a plethora of exciting news and updates waiting to be explored:
8. Ratibhai Makwana
Ratibhai Makwana: Indian Entrepreneur
Ratibhai Makwana is the chairman of Ratibhai Makwana Gujarat Pickers Industries. He also owns a sugar mill & cement plant in Uganda(Africa). He started his business in 1962. He has a total of 380 crore empire. A full of 2200 employees work in his industry. He has a slogan in his life that nothing can stop one from success if there is determination and willingness to fight.
9. Sanjay Kshirsagar
Sanjay Kshirsagar: Indian Entrepreneur
Sanjay Kshirsagar is the Dalit entrepreneur. He is the head's most extensive Dalit business grouping. He established a high-end sound systems manufacturer. He is the owner of Sound Concepts and partner of APA Infraventure Pvt.Ltd(Mumbai). He also owns the Eureka Forbes franchise in Malad and is the President of the DICCI Mumbai Chapter. He also started Martand Bhairav Patpedhi and Indira Mahila Bachat.
10. Ravi Kumar Narra
Ravi Kumar Narra: Indian Businessman
Ravi Kumar Narra is a Dalit Billionaire in India. He is the Chief Managing Director of Aditya Nirman. Pvt. Ltd. and Co-Ordinator of South India. He is also the President of Andhra Pradesh DICCI. He is the Founder of the Shanti Chakra Foundation. He was born on 1 September 1963 in a Dalit family. He is known for his efforts towards lifting of the Dalit community.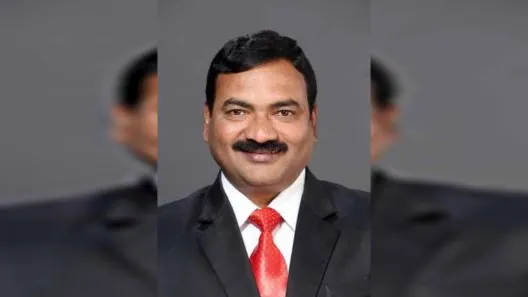 Conclusion
---
In conclusion, the list of India's top 10 richest Dalits highlights individuals' incredible success and achievements from marginalized communities. Despite facing historical discrimination and inequalities, these individuals have surpassed barriers to create unprecedented wealth and prosperity for themselves. Their journeys inspire future generations, showcasing that hard work, determination, and talent can break down societal barriers and overcome obstacles.
As India continues its journey towards a more inclusive society, it is crucial to celebrate and support the achievements of Dalit individuals who have defied the odds and proven their potential. By recognizing their contributions, we can collectively work towards dismantling caste-based prejudices and creating a more equitable society for all.
Knowledge is power, and Wikilistia.com has you covered! Stay ahead of the game with our latest news and updates.