Best Hollywood Action Movies List
| Serial No. | Movie Name | Release Year |
| --- | --- | --- |
| 1 | Speed | 1994 |
| 2 | Armour of God | 1986 |
| 3 | Black Hawk Down | 2001 |
| 4 | Predator | 1987 |
| 5 | Atomic Blonde | 2017 |
| 6 | Taken | 2008 |
| 7 | John Wick | 2014 |
| 8 | The Matrix | 1999 |
| 9 | Kingsman | 2014 |
| 10 | Baby Driver | 2017 |
| 11 | Terminator 2 | 1991 |
| 12 | Mad Max: Fury Road | 2015 |
| 13 | Rambo: First Blood | 1982 |
| 14 | Transporter 2 | 2005 |
| 15 | Behind Enemy Lines | 2001 |
| 16 | Lethal Weapon | 1987 |
| 17 | The Expendables | 2010 |
| 18 | V for Vendetta | 2005 |
| 19 | 300 | 2007 |
| 20 | Mission: Impossible 2 | 2000 |
1. Speed
Speed is a 1994 American action film directed by Jan de Bont in his feature film directorial debut. The film stars Keanu Reeves, Dennis Hopper, Sandra Bullock, Joe Morton, and Jeff Daniels. Its story revolves around a bus that is rigged by a terrorist to explode if its speed falls below 50 miles per hour.
Speed: (1994)
2. Armour of God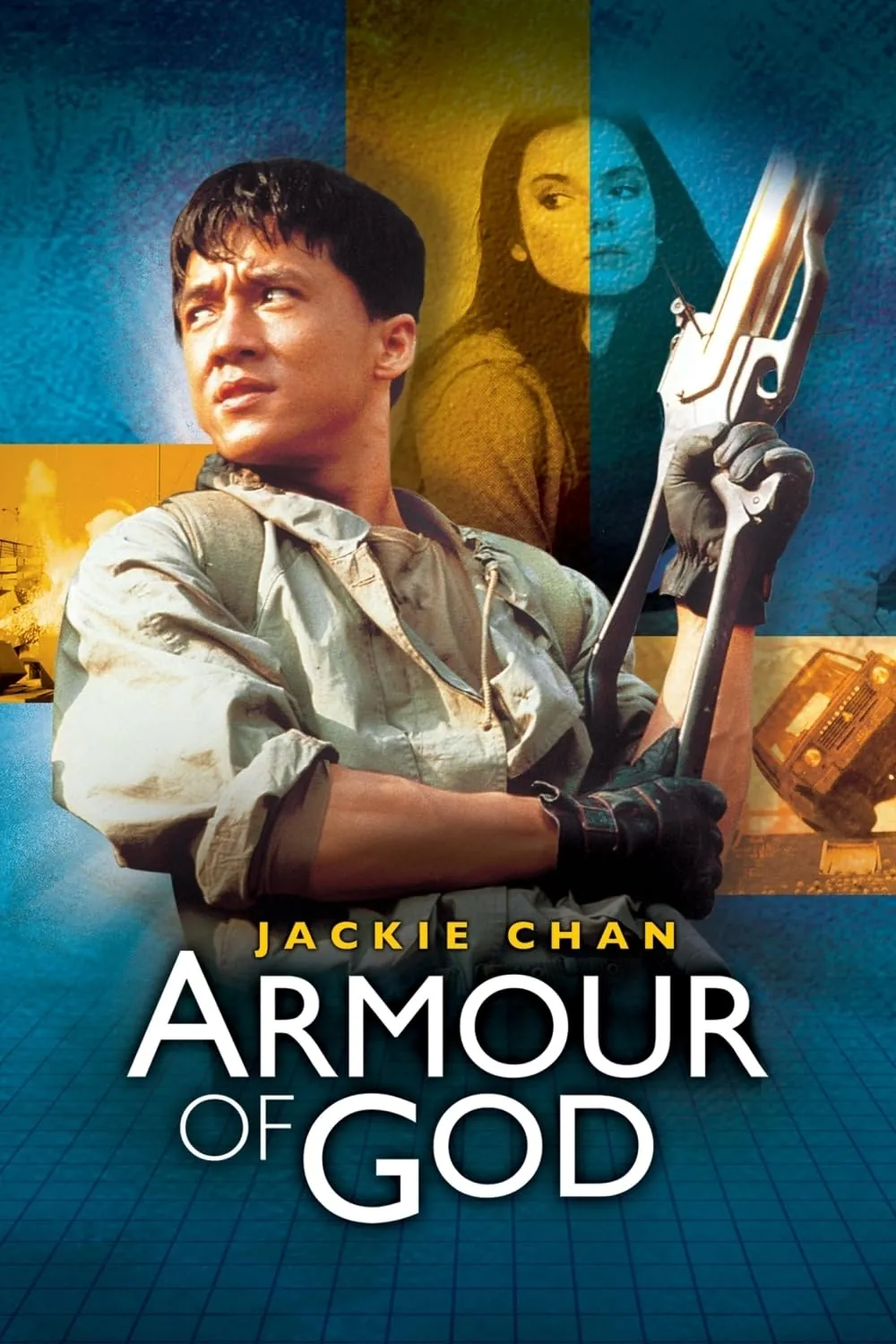 Armour of God is a 1986 Hong Kong action-comedy that Jackie Chan wrote, directed, and acted in as the main character. Alan Tam, Lola Forner, and Rosamund Kwan all have roles in the movie. The movie is a cult favourite because it combines Chan's martial arts, comedy, and stunts with an Indiana Jones-style adventure story.
Armour of God: (1986)
3. Black Hawk Down
Black Hawk Down is a war movie from 2001 that Ridley Scott directed, produced, and co-produced with Jerry Bruckheimer. Ken Nolan wrote the script. It is based on a nonfiction book by writer Mark Bowden of the same name that came out in 1999. It is about a 1993 U.S. military raid in Mogadishu and a Black Hawk helicopter that crashed in enemy territory.
Black Hawk Down: (2001)
4. Predator
Predator is an American science fiction action movie from 1987. John McTiernan directed it, and brothers Jim and John Thomas wrote the script. It is the first movie in the series about the Predator. Arnold Schwarzenegger plays the leader of an elite paramilitary rescue team on a mission to save hostages in guerrilla-held territory in a Guatemalan Central American rainforest. They meet Kevin Peter Hall's deadly Predator, a skilled, technologically advanced alien who stalks and hunts them down.
Predator: (1987)
5. Atomic Blonde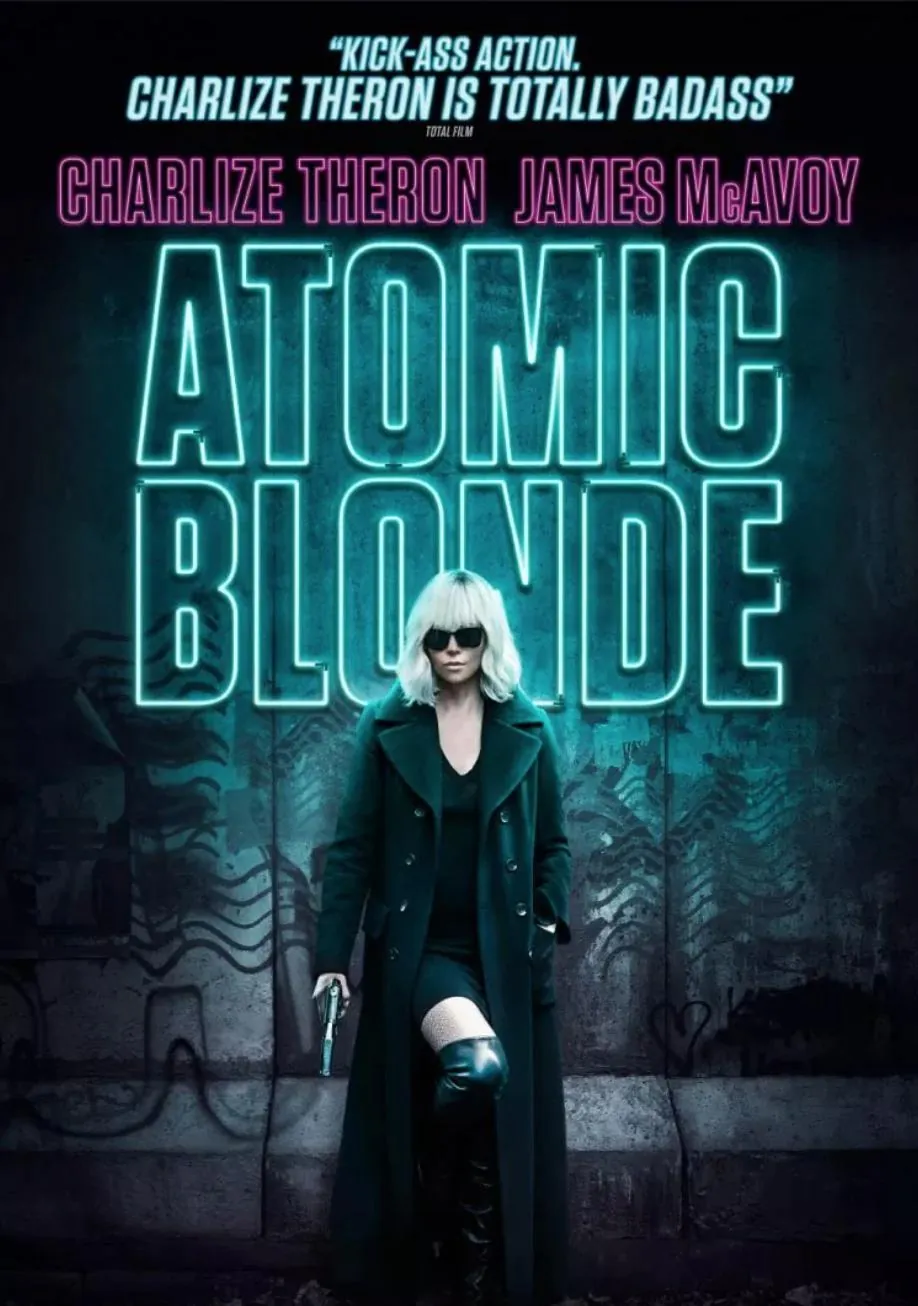 Atomic Blonde is a 2017 American action-thriller movie written by Kurt Johnstad and directed by David Leitch. The movie is based on Antony Johnston and Sam Hart's 2012 graphic book The Coldest City. The movie stars Charlize Theron, James McAvoy, John Goodman, Til Schweiger, Eddie Marsan, Sofia Boutella, and Toby Jones. Theron also helped make the movie.
Atomic Blonde: (2017)
6. Taken
Taken is a 2008 English-language French action-thriller film directed by Pierre Morel from a story written by Luc Besson and Robert Mark Kamen. It stars Liam Neeson, Maggie Grace, Katie Cassidy, Famke Janssen, Leland Orser and Holly Valance.
Taken: (2008)
7. John Wick
In 2014, Chad Stahelski directed the American action movie John Wick. Derek Kolstad wrote the script. Keanu Reeves plays John Wick, a famous hitman who comes out of retirement to get payback on the people who killed his dog, which was a gift from his late wife.
The supporting cast includes Michael Nyqvist, Alfie Allen, Adrianne Palicki, Bridget Moynahan, Dean Winters, Ian McShane, John Leguizamo, and Willem Dafoe.
John Wick: (2014)
8. The Matrix
The Wachowskis wrote and directed the sci-fi action movie The Matrix, which came out in 1999. It is the first movie in the Matrix series. It stars Keanu Reeves, Laurence Fishburne, Carrie-Anne Moss, Hugo Weaving, and Joe Pantoliano.
The Matrix: (1999)
9. Kingsman
The 2014 spy action comedy Kingsman: The Secret Service was directed by Matthew Vaughn and written by Jane Goldman and Vaughn.[1][6] It is the first movie in the Kingsman series. It is based on the same-named Mark Millar and Dave Gibbons comic book.
Kingsman: (2014)
10. Baby Driver
Edgar Wright wrote the script for Baby Driver and directed it in 2017. It stars Ansel Elgort as a getaway driver whose girlfriend Debora (Lily James) wants to leave a life of crime with him. Kevin Spacey, Jon Hamm, Eiza González, Jamie Foxx, and Jon Bernthal play supporting parts.
Baby Driver: (2017)
11. Terminator 2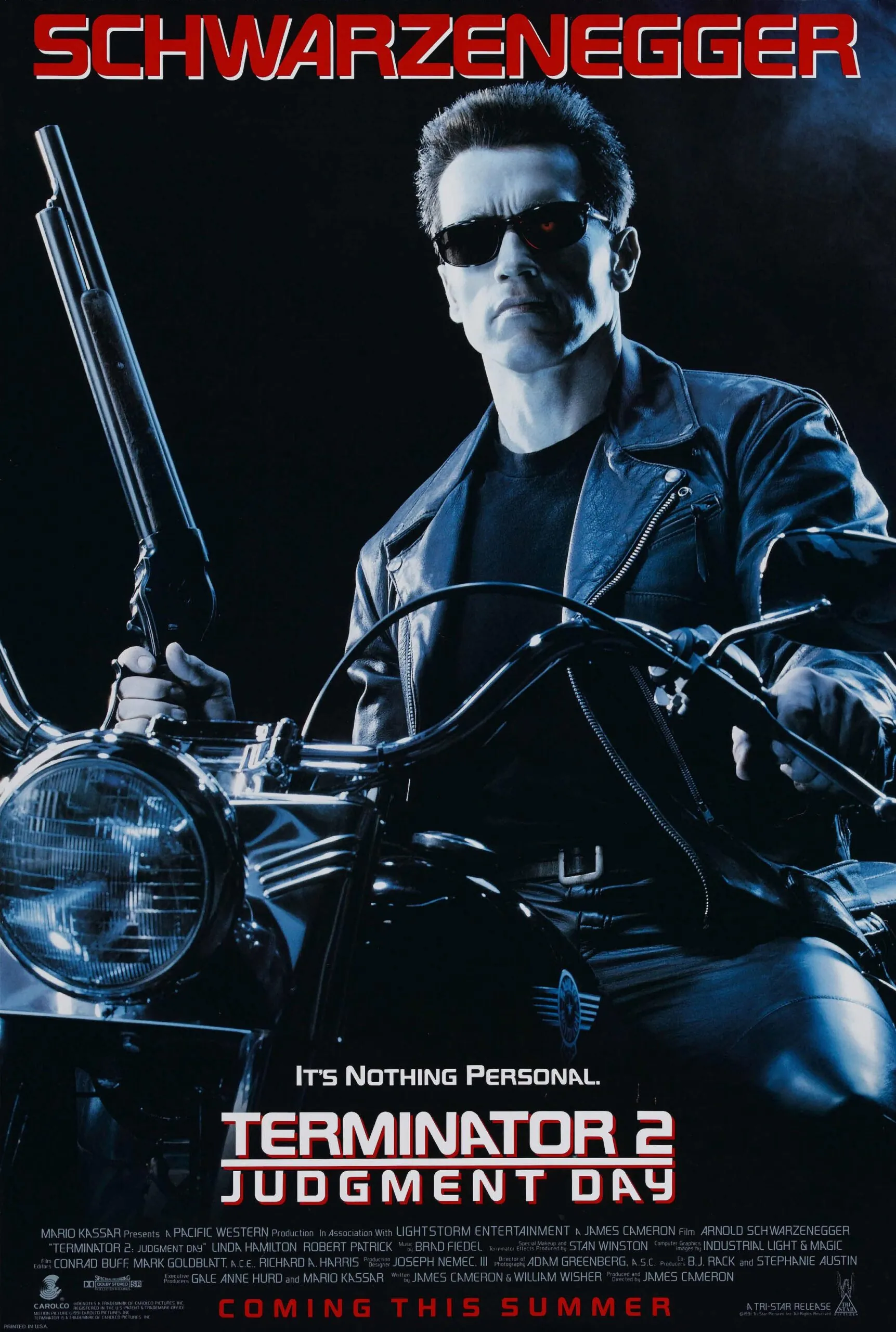 Terminator 2: Judgment Day is an American science fiction action movie 1991. James Cameron directed it, and he and William Wisher wrote the story together. It is the sequel to The Terminator (1984) and the second movie in the Terminator series. Arnold Schwarzenegger, Linda Hamilton, Robert Patrick, and Edward Furlong all-star.
Terminator 2: (1991)
12. Mad Max: Fury Road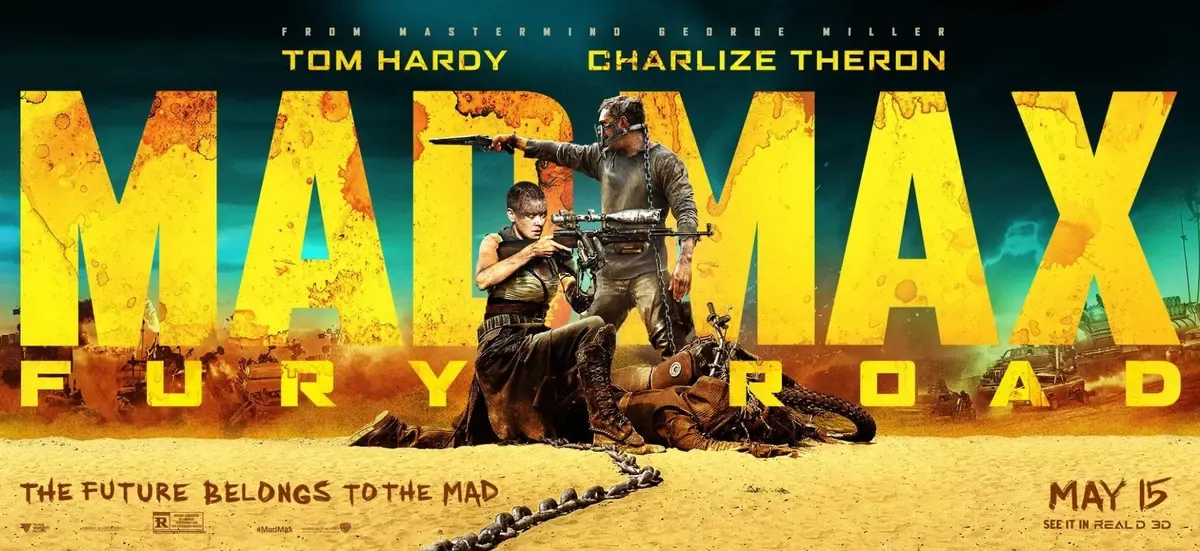 George Miller wrote, co-produced, and directed the Australian action movie Mad Max: Fury Road, which came out in 2015. Miller worked on the script with Brendan McCarthy and Nico Lathouris. This is the fourth movie in the Mad Max series.
Mad Max: Fury Road: (2015)
Keep an eye on the following articles, as they can pique your interest in the entertainment sector:
13. Rambo: First Blood
First Blood, also called Rambo: First Blood, is an American action movie from 1982. Ted Kotcheff directed it, and Sylvester Stallone played John Rambo, a Vietnam War warrior. Richard Crenna plays Rambo's trainer, Sam Trautman, and Brian Dennehy plays Sheriff Will Teasle in the movie. It is the first movie in the Rambo series, which continues with Rambo: First Blood Part II.
Rambo: First Blood: (1982)
14. Transporter 2
The 2005 French action movie Transporter 2 (French: Le Transporteur 2) was directed by Louis Leterrier and written by Luc Besson-Robert Mark Kamen. It is the follow-up to The Transporter, which came out in 2002, and the second movie in the Transporter series. It stars Alessandro Gassmann, Amber Valletta, Kate Nauta, Francois Berléand, Matthew Modine, Jason Flemyng, and Jason Statham as Frank Martin.
Transporter 2: (2002)
15. Behind Enemy Lines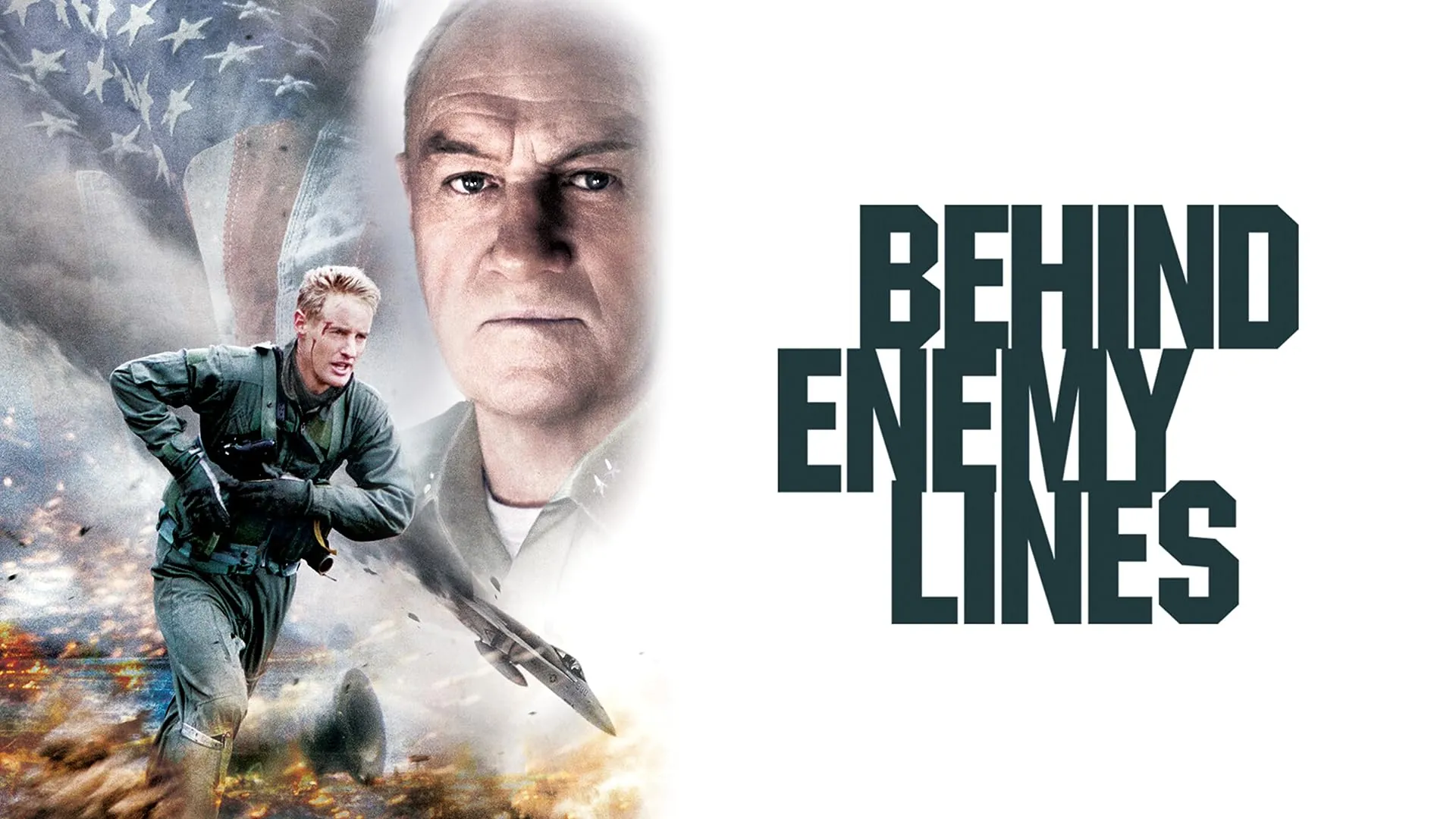 Behind Enemy Lines is an American war movie in 2001 that stars Owen Wilson and Gene Hackman. It was John Moore's first movie as a director. The movie tells the story of Lieutenant Chris Burnett, an American Navy flight officer who is shot down over Bosnia and finds out about genocide during the Bosnian War. The rear admiral in charge of his carrier strike group is trying to get permission to send a combat search and rescue effort to save Burnett.
Behind Enemy Lines: (2001)
16. Lethal Weapon
Richard Donner directed and co-produced the 1987 American buddy cop action comedy Lethal Weapon. Shane Black wrote the script, and Joel Silver helped make the movie. Gary Busey, Tom Atkins, Darlene Love, Mitchell Ryan, and Mel Gibson are also in it.
Lethal Weapon: (1987)
17. The Expendables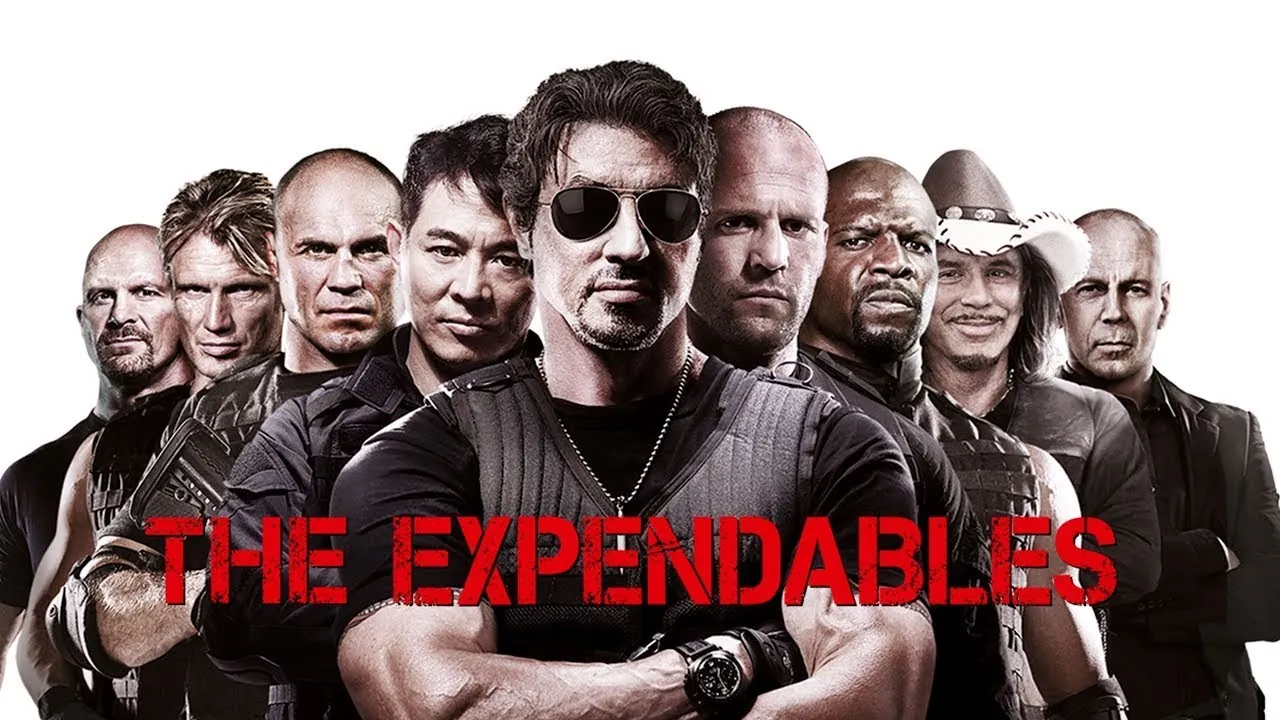 The Expendables is an American action movie from 2010 that Sylvester Stallone directed, co-wrote with David Callaham, and played the main character. Jason Statham, Jet Li, Dolph Lundgren, Randy Couture, Terry Crews, Steve Austin, Mickey Rourke, and Bruce Willis are all in the movie as part of a group of mostly action movie stars.
The Expendables: (2010)
18. V for Vendetta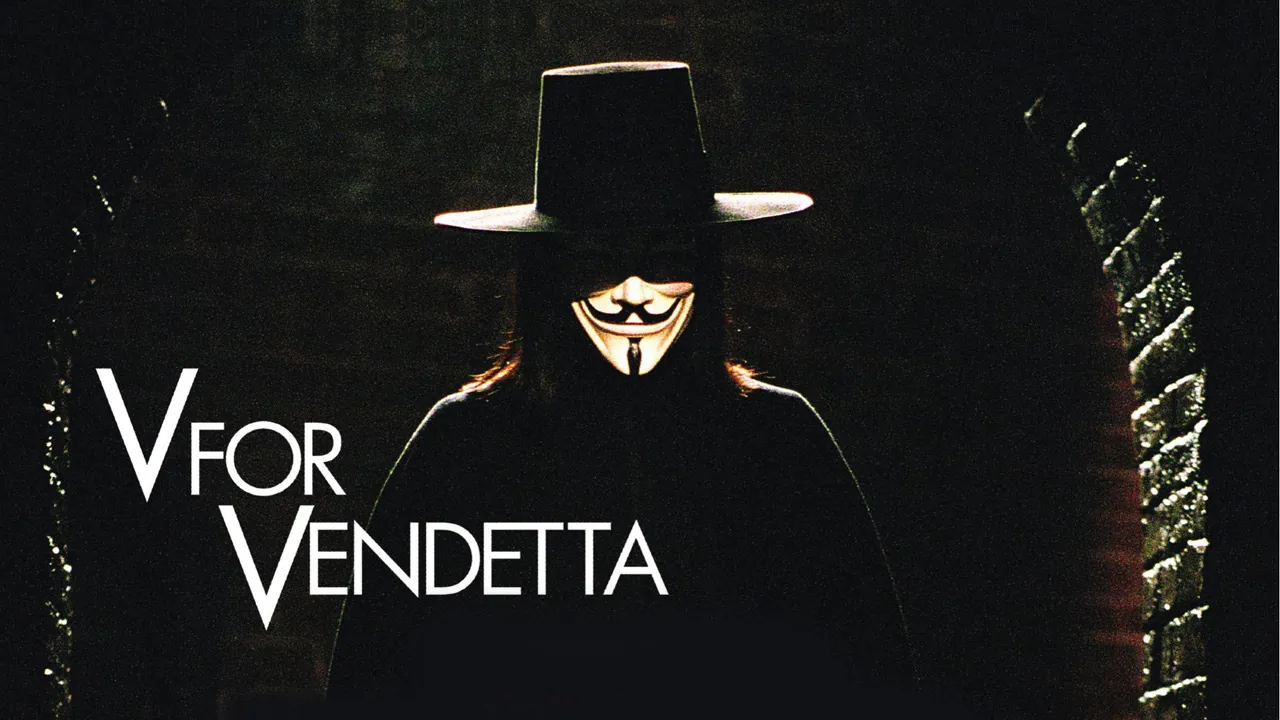 The Wachowskis wrote the script for the 2005 future political action movie V for Vendetta, directed by James McTeigue in his first feature film role. It is based on Alan Moore, David Lloyd, and Tony Weare's 1988 DC Vertigo Comics limited series with the same name.
V for Vendetta: (2005)
19. 300
The American epic historical action movie 300 came out in 2007. It is loosely based on the 1998 comic book series by Frank Miller and Lynn Varley. Both are romanticized versions of the story of the Battle of Thermopylae, which happened during the Greco-Persian Wars.
300: (2006)
20. Mission: Impossible 2
Mission: Impossible 2 (also called Mission: Impossible II and shortened M:i-2) is an action spy movie from 2000 directed by John Woo and starring Tom Cruise. It is the follow-up to Mission: Impossible (1996) and the second Mission: Impossible movie.
Mission: Impossible 2: (2000)
Wilklistia aims to keep you better informed and engaged with various celebrity news and rumors.