Episode 5 of "Star Wars: Ahsoka" titled "Shadow Warrior" on Disney+ continues from last week's episode, finally bringing to life the much-awaited reunion of Ahsoka Tano (played by Rosario Dawson) with her former master, Anakin Skywalker (played by Hayden Christensen).
Although it is unclear if Ahsoka actually met Anakin in the "World Between Worlds," or if the episode's writer and director, Dave Filoni, has added another layer to the Force lore, the most significant part is that we finally get to witness a young Anakin (thanks to VFX de-aging) and a teenage Ahsoka fighting side-by-side in the Clone Wars. You might be wondering who the actress playing young Ahsoka is, why she looks so familiar, and if the original Ahsoka voice actress, Ashley Eckstein, is making a comeback.
Dave Filoni created Ahsoka Tano at the request of George Lucas for the animated series "Star Wars: The Clone Wars". Ahsoka was designed as Anakin's apprentice during the war, a character that was significant but never seen in the movies. Initially, some fans found Ahsoka's snappy and precocious nature to be annoying. However, the show played on this by having Anakin give her the nickname "Snips". As time passed, Ahsoka grew and started to question the Jedi way of life, eventually leaving her master before his downfall to the Dark Side.
Ashley Eckstein brought Ahsoka Tano to life through all her animated appearances. However, for her live-action debut in The Mandalorian Season 2, Rosario Dawson was cast as the character. Dawson has since reprised the role in The Book of Boba Fett and now in Star Wars: Ahsoka. In Star Wars: Ahsoka Episode 5 "Shadow Warrior," we are introduced to a younger live-action version of Ahsoka. Interestingly, this young Ahsoka bears a striking resemblance to a character from Barbie, which was released earlier this year. So, who plays the role of young Ahsoka Tano in this week's Clone Wars flashbacks?
Read More: Is Good Omens Season 3 Happening?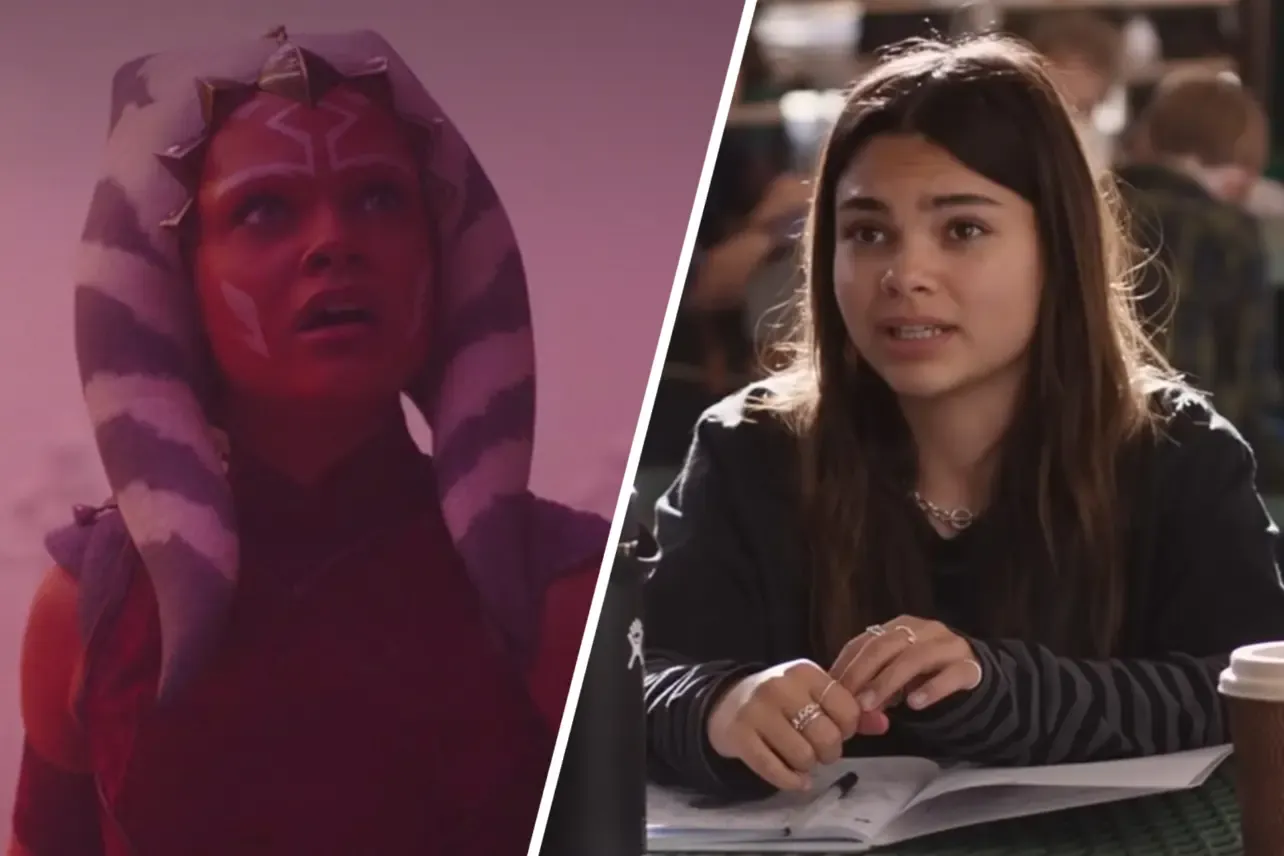 Who Plays the Role of Young Ahsoka in Episode 5 of "Star Wars: Ahsoka" Titled "Shadow Warrior"?
I must express my sympathies to Ashley Eckstein, who has once again missed out on a prominent role to a more recognizable figure in a live-action setting. In the fifth episode of "Star Wars: Ahsoka," 16-year-old actress Ariana Greenblatt expertly portrays Young Ahsoka as she confronts the Force projection (or perhaps memory or spirit) of Anakin Skywalker. This younger version of Ahsoka is forced to relive some of the most challenging moments from "Star Wars: The Clone Wars" during a fierce duel.
Ariana Greenblatt has become a recognizable face in Hollywood due to her notable performances in various genres. Her role as Sasha, the character who despises Barbie, in the movie Barbie, alongside Rosario Dawson, gained her immense popularity. However, her fans might also recognize her from her other genre roles such as playing Adam Driver's daughter in the sci-fi/dinosaur thriller 65 and portraying the younger version of Gamora in the movie Avengers: Infinity War.
Read More: The Hangover 4 Release Date Speculation
If you want to keep up with Ariana Greenblatt, you can find her on Instagram at @ariana_greenblatt.
Time will tell if Greenblatt's turn as Young Ahsoka is a one-off engagement or if Filoni has plans for a sitcom in the style of Young Sheldon.