The anticipation is building as fans eagerly await the arrival of the highly anticipated "Bigg Boss Tamil Season 7." With the success of its previous seasons, this reality show has become a household name, capturing viewers' hearts with its drama, entertainment, and dynamic participants. As the excitement peaks, here's everything you need to know about the upcoming season's grand premiere.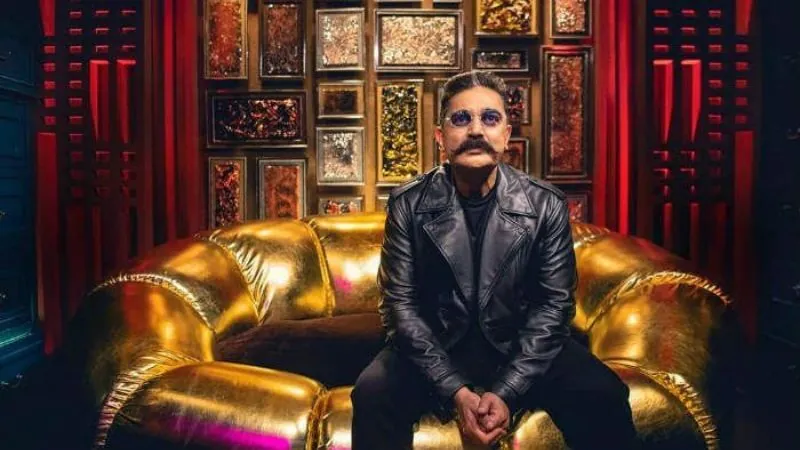 Bigg Boss Tamil Season 7 Starting Date
The wait is nearly over! "Bigg Boss Tamil Season 7" is set to premiere on either September 24, 2023, or October 1, 2023. Fans can catch the show's exciting episodes on the Star Vijay channel. The show's return is eagerly anticipated, and it promises to bring the same level of drama and entertainment that has made it a sensation.
Bigg Boss Tamil Season 7: Hosted by Kamal Hassan
According to various sources, Renowned Tamil actor Kamal Hassan will again grace the stage as the host of "Bigg Boss Tamil Season 7." Known for his charismatic presence and insightful commentary, Kamal Hassan is set to engage the audience with his wit and charm. As a versatile actor who has left an indelible mark in the entertainment industry, his hosting prowess keeps viewers hooked, making him an integral part of the show's success.
Bigg Boss Tamil Season 7 Contestants List
While the official list of "Bigg Boss Tamil Season 7" contestants has not yet been revealed, the show is known for its diverse lineup of participants. Contestants hailing from different fields and backgrounds are expected to join the show's seventh edition. From film industry professionals to social media influencers and individuals from various walks of life, the house promises to be a melting pot of personalities.
| | | |
| --- | --- | --- |
| Serial No. | Name | Profession |
| 1 | Ranjth | Polimer News Reader |
| 2 | Nila | Model |
| 3 | Santhosh Prathab | Actor |
| 4 | Kaaka Muttai Vignesh | Actor |
| 5 | Babloo Prithivraj | Villain |
| 6 | Sonia Agarwal | Heroine |
| 7 | Appaz | Top Star In 90'S |
| 8 | Sridhar | Choreographer |
| 9 | Dharsha Gupta | Model And Social Media Influencer |
| 10 | VJ Parvathy | Anchor |
| 11 | Rekha Nair | Former Heroine |
| 12 | Kallori Akhil | Actor |
| 13 | Ammu Abhirami | Actress And Model |
| 14 | VJ Rakshan | Anchor And Actor |
| 15 | Jacqueline VJ | VJ And Actress |
| 16 | Sharmila (Commoner) | Bus Driver |
| 17 | Dinesh | Ratchitha Husband Serial Hero |
| 18 | Ravikumar | Model |
Also Read:
Bigg Boss Tamil Season 7 Contestant Auditions
Aspiring participants can make their mark in the "Bigg Boss Tamil Season 7" house. The audition process is rigorous, selecting individuals who can debate on various topics, handle diverse situations, and adapt to the challenges presented by the show. Eligibility criteria, including being a resident of India and having the mental and physical stamina to navigate the show's dynamics, ensure a robust cast of contenders.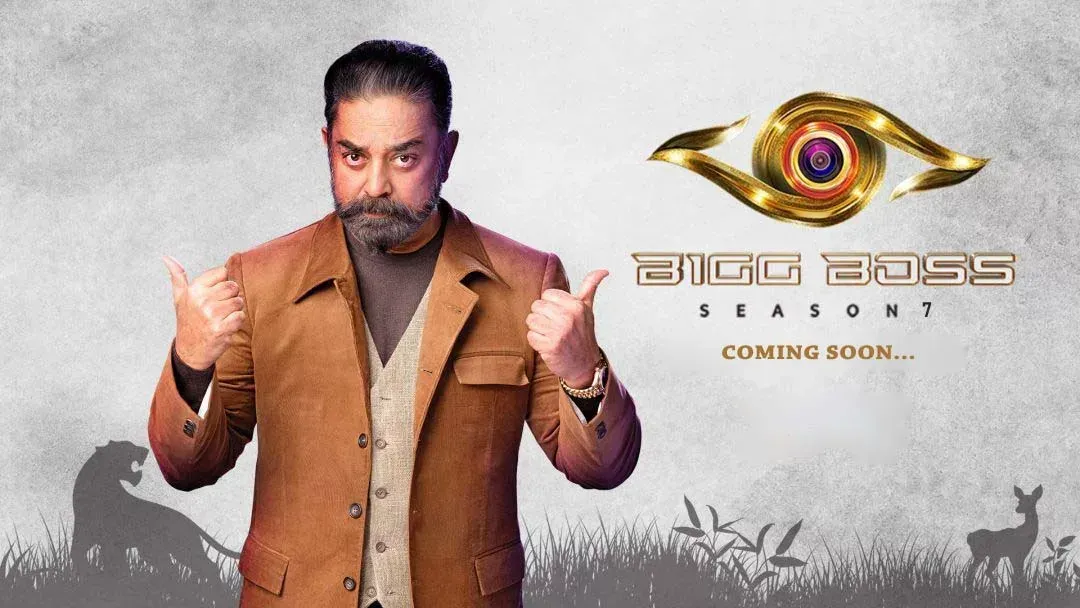 Bigg Boss Tamil Season 7: An Engaging Season Ahead
"Bigg Boss Tamil Season 7" is set to feature 15 housemates who will reside in the show's iconic house in EVP Film City, Chennai. With 105 episodes spanning each day's intrigue, drama, and interactions, the show promises entertainment that will keep viewers glued to their screens.
Bigg Boss Tamil Season 7 Launch Promo
Conclusion
As the anticipation grows, "Bigg Boss Tamil Season 7" is gearing up to bring audiences another season filled with entertainment, camaraderie, and unexpected twists. With Kamal Hassan at the helm, viewers can expect an engaging and insightful experience. So, mark your calendars for the grand premiere, and get ready for a rollercoaster of emotions, controversies, and unforgettable moments that only "Bigg Boss Tamil" can deliver!
Be in control of your entertainment journey with Wikilistia! Access our updates to stay empowered and informed.