The music industry, regionally and globally, was left in shock and mourning when news broke of the untimely demise of renowned Haryanvi singer Raju Punjabi. At the age of 40, Raju Punjabi's vibrant journey through the realm of music was abruptly halted.
The news of his passing sent shockwaves through his vast following and the entertainment fraternity. This article delves into the circumstances surrounding his death and reflects upon his remarkable contribution to the Haryanvi music scene.
Who Was Raju Punjabi?
Raju Punjabi, a prominent figure in the music scene from Haryana, India, captured hearts with his soulful melodies and captivating tunes. His legacy was marked by hit songs like "Desi Desi," "Aacha Lage Se," and "Tu Cheez Lajawab." The singer's influence extended beyond the boundaries of Haryana, as he found popularity in regions like Punjab and Rajasthan.
According to The US Sun, Raju Punjabi's collaborations with well-known artists, including Sapna Chaudhary, further underscored his impact on the industry. His final offering, "Aapse Milke Yaara Humko Accha Laga Tha," released on August 12, 2023, is a testament to his unceasing dedication to his craft.
Also, Read other articles related to Raju Punjabi:
Raju Punjabi Cause Of Death
Raju Punjabi's passing has left a void that can never be filled. He breathed his last on a sombre Tuesday at a private hospital in Hisar. Pinkvilla Reports have unveiled that the talented artist had been grappling with Black Jaundice, a severe condition that impacts the liver. He was undergoing treatment for this ailment; however, his health had deteriorated to such an extent that he had to rely on ventilator support. The battle against this relentless illness ultimately took him away from his fans and loved ones.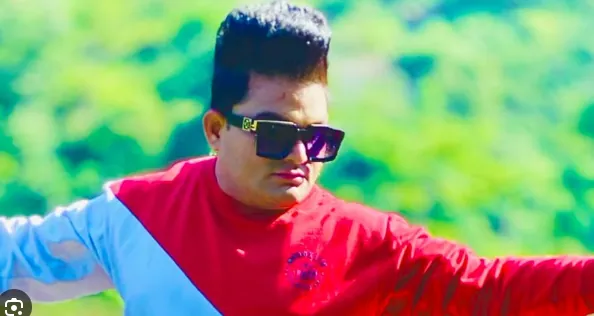 Raju Punjabi's Death: A Great Loss To Music Industry
The heart-rending news of Raju Punjabi's demise elicited emotions from diverse quarters. Notably, a fellow singer, KD Desi Rock, expressed his sentiments by sharing a poignant picture of Raju from his hospital bed on social media. In his post, he fervently hoped for Raju's return, encapsulating the collective wish of fans.
Born in #Rajasthan, the voice that took #Haryana music to great heights will soon become silent. RIP raju punjabi God rest your soul 🙏🙏.
#raju_punjabi #rajupunjabi pic.twitter.com/O7oTqhCbG4

— SalmanKhanFC-Rajasthan (@SalmanKhanFCRaj) August 22, 2023
Haryana's Chief Minister, Manohar Lal Khattar, also took to Twitter to pay his respects to the departed artist. In his tweet, he acknowledged the irreplaceable loss suffered by the music industry of Haryana. His words, translated from Hindi, conveyed the depth of the loss and offered solace to Raju Punjabi's grieving family.
प्रसिद्ध हरियाणवी गायक एवं संगीत निर्माता राजू पंजाबी जी के निधन का दुखद समाचार प्राप्त हुआ। उनका जाना हरियाणा म्यूजिक इंडस्ट्री के लिए अपूरणीय क्षति है।

ईश्वर दिवंगत आत्मा को अपने श्री चरणों में स्थान दें तथा उनके परिजनों को यह अथाह दुःख सहन करने की शक्ति प्रदान करें।

ॐ शांति!

— Manohar Lal (@mlkhattar) August 22, 2023
Raju Punjabi's Musical Odyssey
Raju Punjabi, born as Raju Verma, was a luminary in the Haryanvi music domain. Hailing from the heart of Haryana, India, his music often echoed the themes of rustic life, love, and the region's rich culture, striking a chord with audiences. His compositions were a testimony to his unparalleled creativity and prowess.
His meteoric rise in the music industry was marked by foot-tapping beats and dynamic compositions resonating with Haryanvi music enthusiasts and the youth. Hits like "Lehanga," "Desi Desi," and "Byah Di Anpadh Hali Ke" not only garnered millions of views but also etched his name in the hearts of listeners. Notably, Raju Punjabi's music transcended linguistic barriers, contributing significantly to the popularity of Haryanvi music on a broader scale.
Conclusion
Raju Punjabi's departure has left an indelible void in the music world. His journey, marked by vibrant compositions and a unique musical style, will continue to inspire aspiring artists and captivate listeners. While his battle against Black Jaundice might have been lost, his legacy as a Haryanvi music icon will remain immortal. As fans mourn the loss of a beloved artist, they will forever hold onto the memories he created through his music.
To delve deeper into these fascinating stories, join us on Wikilistia. Be a part of our vibrant community, where we share compelling content. Your journey of discovery awaits!