Suppose you love South Indian horror movies and can't understand Tamil and Telugu, so this list is for you. In this post, we are going to create a list of new South Indian horror movies from 2018-2019 in Hindi dubbed to help you direct download the film.
The South Indian movies did a massive blast at Telugu cinema by providing the perfect combination of love, romance, thriller, horror, action and adventure in their films.
Tamil Film Industry released many new South Indian horror movies in 2018-2019 to attract people. Let's look at the recent South Indian horror movies of 2018-2019 and watch these movies online for free on YouTube.
New South Indian Horror Movies List
| Movie Title | Release Year | Main Cast | Director |
| --- | --- | --- | --- |
| U-Turn (2018) | 2018 | Samantha | Pawan Kumar |
| Pizza (2012) | 2012 | Vijay Sethu Pati | Karthik Subbaraj |
| 13B: Fear Has a New Address | 2009 | R Madhavan | Vikram Kumar |
| Aranmanai (2014) | 2014 | Sundar C., Hansika, etc. | Sundar C. |
| Bhaagamathie (2018) | 2018 | Anushka Shetty, etc. | G. Ashok |
| Karvva (2016) | 2016 | Tilak, Anisha Ambrose | Navaneeth |
| Maya (2015) | 2015 | Nayanthara | Ashwin Saravanan |
| Aval (2017) | 2017 | Siddharth, etc. | Milind Rau |
| Ezra (2017) | 2017 | Prithviraj Sukumaran, etc. | Jay K. |
| Zero (2016) | 2016 | Ashwin, Shivada | Shiv Mohaa |
| Pisaasu | – | Naga | Mysskin |
| Kumari | 2022 | Aishwarya Lakshmi | Pramod Mohan |
| Arundhati | – | Anushka Shetty | Kodi Ramakrishna |
| Kanchana | – | Raghava Lawrence, etc. | Raghava Lawrence |
| Kantara | 2022 | Rishab Shetty | Rishab Shetty |
| Virupaksha | 2023 | – | – |
1. U-Turn (2018)
U-Turn is a 2018 suspense-thriller movie with a supernatural twist. Samantha plays a reporter in the main part, and the movie has a supernatural twist. In the movie, a reporter is looking into a series of highway accidents that happened at the same spot and finds herself caught up in one of the deaths. Pawan Kumar wrote and directed the movie for two hours and eight minutes. You can also watch the movie on Amazon Prime Video and MX player.
2. Pizza (2012)
Pizza is a horror thriller about a delivery boy who lives with a writer of ghost stories and delivers food to a strange bungalow. The plot of the movie is about the scary thing that happens inside the house and a twist that will surely give you goosebumps. Vijay Sethu Pati, a South Indian superstar, is in the lead part. Bobby Simha and Remya Nambeesan are also in it. Karthik Subbaraj makes the movie and is part of a series. 
3. 13B: Fear Has a New Address (2009)
13B: Fear Has a New Address is a cult horror movie with R Madhavan as the main character, Manohar. In the movie, he and his family move into a new apartment on the thirteenth floor of a building. Soon, a spirit starts to talk to the family through the TV, putting their lives in danger. Vikram Kumar directed the movie, which came out simultaneously in Tamil and Hindi. Since then, fans of the genre have given it a special place in their hearts. It's available on Disney Plus Hotstar.
4. Aranmanai (2014)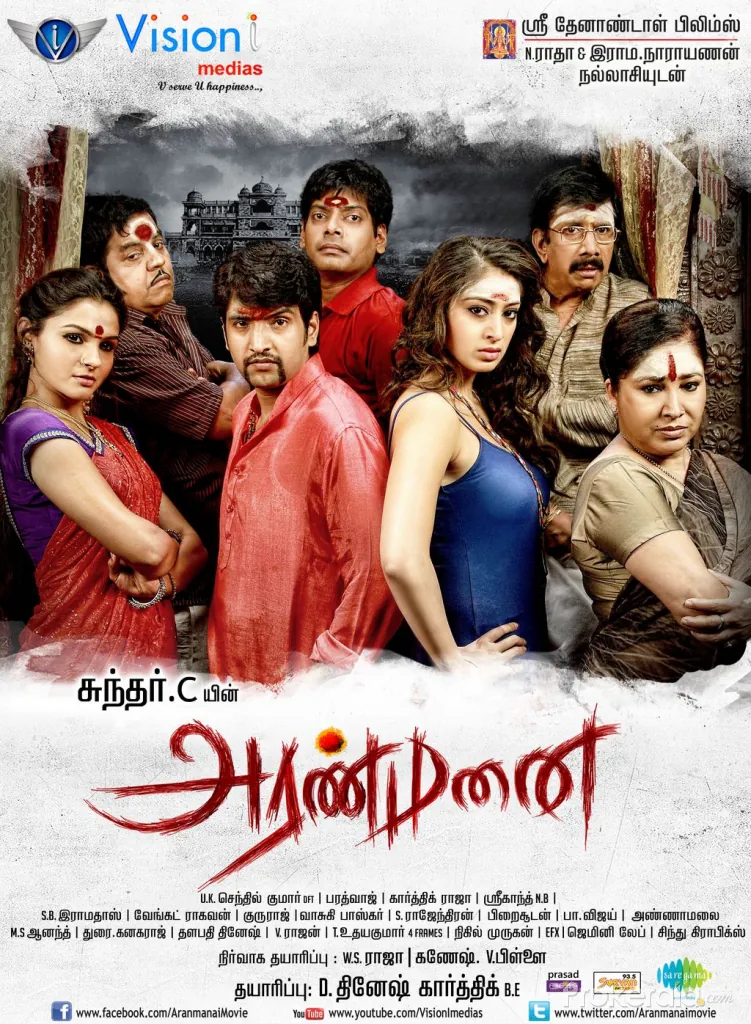 Aranmanai is the first movie in a series of scary movies called Rajmahal. In the movie, a family moves into a big house, only to find that it has been cursed and is haunted by evil spirits. It lasts two hours, and Sundar C. Sundar C, Vinay Rai, Hansika, Raai Laxmi, Andrea Jeremiah, Santhanam, Soori, and Kovai Sarala are all in the movie. It is also available to watch on Disney Plus Hotstar.
5. Bhaagamathie (2018)
The horror thriller Bhaagamathie came out in 2018 and stars Anushka Shetty, Jayaram, Murli, and Dhanraj. The movie is about an IAS officer who is put in a haunted house to be questioned and is later taken over by the spirit of a ghost who wants payback. The movie runs for a total of two hours and eighteen minutes. It's available on Disney Plus Hotstar.
6. Karvva (2016)
What happens when a bloodthirsty ghost tries to get the payback she's been waiting for? For starters, you get a mix of a scary and exciting revenge story that could make even the toughest person cry. Karvva is a horror thriller about a ghost wanting to get what's rightfully his. Navaneeth directed it. The movie is one hour and forty-eight minutes long and stars Tilak, Devraj, RJ Rohith, Anisha Ambrose, and Vijay Chendur. Voot is where you can watch the movie.
7. Maya (2015)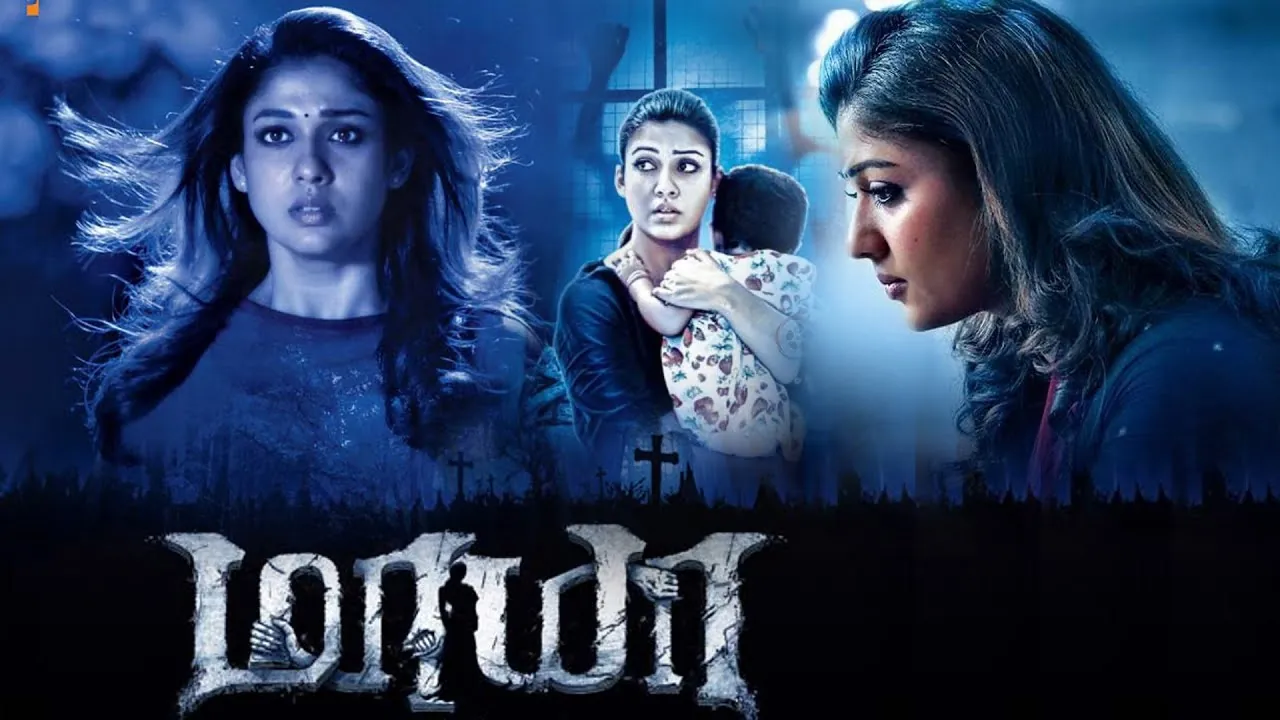 The neo-noir horror film in Tamil Maya is about a single mother who works in small-scale advertisements to make a living. The movie then shows a terrible thing that happened in her life that led to the deaths of her friends and coworkers. Ashwin Saravanan controls the movie, and Nayanthara plays the main part. Jio Cinema is where you can watch the scary movie.
8. Aval (2017)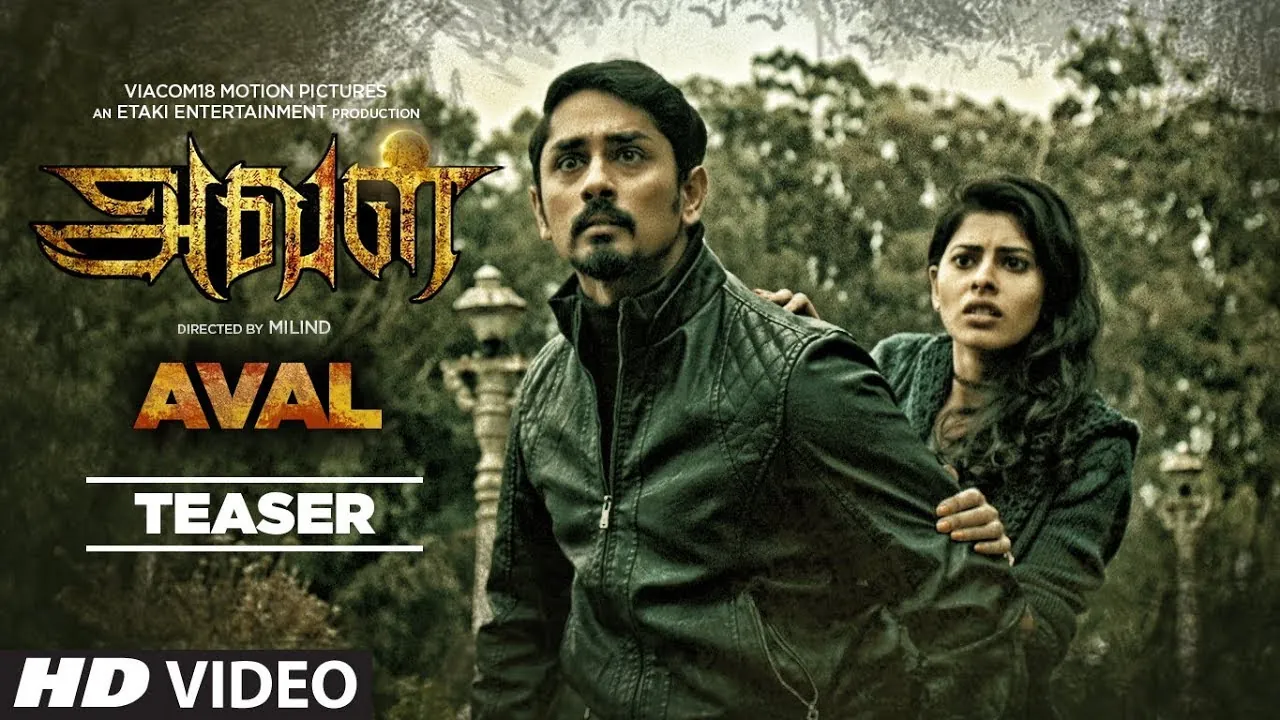 The term "Aval," which is in the Tamil language, roughly means "the house next door." The movie goes back and forth in time to show the scary things inside a house in the area, which are connected to a horrible secret. The scary thriller runs for two hours, and Milind Rau controls it. Jio Theatre lets you watch it online.
9. Ezra (2017)
Ezra is a 2017 Malayalam film starring Prithviraj Sukumaran, Priya Anand, Ann Sheetal and Tovino Thomas. The movie is about a mysterious box whose past is full of dark spirits and strange events. It runs for two hours and twenty-seven minutes and is directed by Jay K. You can also watch it on the Disney Plus Hotstar app.
Embark on a journey of discovery through the following articles, where youyou'llnd a plethora of exciting news and updates waiting to be explored:
10. Zero (2016)
Jayakrishnan is in charge of Zero, a horror/fantasy movie. The movie is about a couple who get married against their families wishes and are taken over by a bad spirit who only wants to hurt the people they love. Ashwin and Shivada play the main couple, and Tulasi, Lintu Rony, and JD Chakravarthy also have parts.
11. Pisaasu
The 2014 movie Pisaasu, directed by the well-known Tamil filmmaker Mysskin, left a strong impression on viewers with its unique mix of horror and romance. A young violinist named Siddharth, played by Naga, sees a terrible accident one day. This is how the movie starts.
12. Kumari
The Malayalam movie Kumari from 2022 is one of the scariest movies to come out of India in recent years. A unique and well-executed premise blends the creepy familiarity of Indian myths with the scary not-knowing of classic Lovecraftian mysteries. Actress Aishwarya Lakshmi plays the main character, Lakshmi, a young woman with a lot of energy thrown into a marriage with a guy from a village far away.
13. Arundhati
Telugu-language film Arundhati is more like the usual kind of horror movie that comes out of the South Indian film industries in the area. This movie is about rebirth and powerful occult spirits. The main character is played by Anushka Shetty, who is the go-to actress for strong women in Telugu movies. Arundhati is about a feud between a famous heir to the Gadwal royal clan and a bad sorcerer who wants her. The story is written as a part of the history of the Gadwal royal clan. 14.
14. Kanchana
Kanchana is the most famous horror film series in the South Indian film industry. People all over the country love and adore it. The series fits the "horror comedy" label well, though it leans more toward the funny side than Aranamanai. Most of the time, the Kanchana movies are long and have a lot of funny bits. The idea of possession is a big part of all movies, and they often use it to tell sad stories that comment on social problems.
15. Kantara 
The year 2022 was great for Indian movies, as many of them were quickly called "iconic" and won the hearts of people all over the country. One of these movies was Kantara, which became the third highest-grossing movie of the year.
It was a huge success for the Kannada film business. Kantara, which Rishab Shetty wrote, directed, and starred in as the main character, brought attention to a cultural phenomenon called Bhoota Kola. This is a ritual dance tradition in which it is thought that local protector gods take over the bodies of its dancers.
16. Virupaksha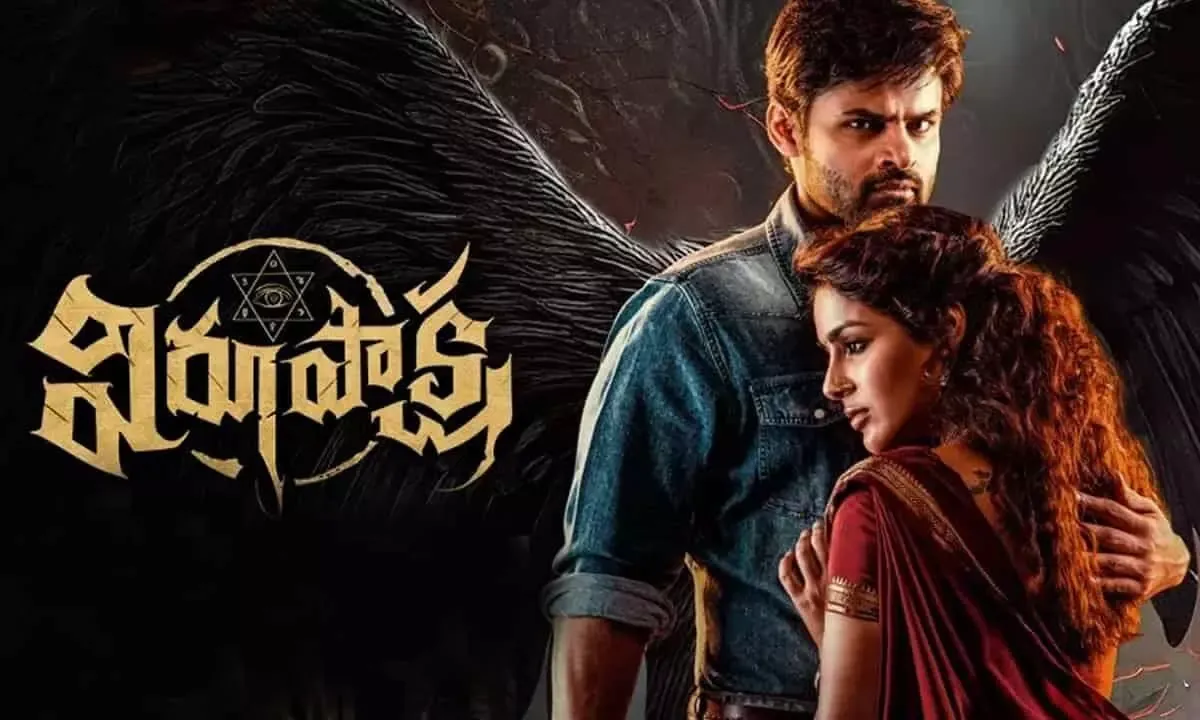 In the 2023 movie Virupaksha, the South Indian horror tropes of black magic and fights fought on the mystical front are shown more dramatically.
The story starts in a small town where an innocent couple is accused of using black magic and is killed by a mob, leaving a young boy without his parents. After 12 years, strange deaths keep happening in the village, like when crows attack people by accident, or people kill themselves in horrible ways.
Stay informed and be at the forefront of knowledge with Wikilistia.com's latest news and updates. Don't miss out!