November is an exciting month for celebrating the birthdays of some of India's most renowned celebrities. From Bollywood stars to sports icons, this month holds a plethora of memorable dates on which these famous personalities were born.
With their incredible talent and remarkable contributions to their respective fields, these Indian celebrities have carved a special place in people's hearts nationwide.
So, let's delve into this captivating list and discover the birthdays of some prominent Indian celebrities in November worth commemorating and cherishing.
Whether you're a die-hard fan or intrigued by their success stories, this compilation will give you insights into the lives and milestones achieved by these exceptional individuals.
Famous Indian Celebrities Birthday in November List
| No. | Celebrity Name | Profession | Birth Date |
| --- | --- | --- | --- |
| 1 | Virat Kohli | Indian Cricketer | 5th Nov 1988 |
| 2 | Ileana D'Cruz | Indian Film Actress | 1st Nov 1987 |
| 3 | Shahrukh Khan | Indian Film Actor | 2nd Nov 1965 |
| 4 | Sanju Samson | Indian Cricketer | 11th Nov 1994 |
| 5 | Sushmita Sen | Indian Film Actress | 19th Nov 1975 |
| 6 | Yami Gautam | Indian Film Actress | 28th Nov 1988 |
| 7 | Anushka Shetty | Indian Actress | 7th Nov 1981 |
| 8 | Aditya Roy Kapoor | Indian Film Actor | 16th Nov 1985 |
| 9 | Aishwarya Rai | Indian Film Actress | 1st Nov 1973 |
| 10 | Rithvik Dhanjani | Indian TV Actor | 5th Nov 1988 |
| 11 | Suresh Raina | Indian Cricketer | 27th Nov 1986 |
| 12 | Arjun Rampal | Indian Film Actor | 26th Nov 1962 |
| 13 | Anu Malik | Indian Music Director | 2nd Nov 1960 |
| 14 | Juhi Chawla | Indian Actress | 13th Nov 1967 |
| 15 | Shankar Nag | Indian Actor | 9th Nov 1954 |
| 16 | Prithviraj Kapoor | Indian Theater Actor | 3rd Nov 1906 |
| 17 | Rajkumar Hirani | Indian Film Director | 20th Nov 1962 |
| 18 | Neha Sharma | Indian Film Actress | 21st Nov 1987 |
| 19 | Himanshi Khurana | Punjabi-Indian Actress | 27th Nov 1991 |
| 20 | Aditi Mittal | Stand-up Comedian | 12th Nov 1987 |
| 21 | Usha Uthup Iyer | Indian Singer | 7th Nov 1947 |
| 22 | Kamal Haasan | Indian Actor | 7th Nov 1954 |
| 23 | Tabu | Indian Actress | 4th Nov 1971 |
| 24 | Esha Deol | Indian Actress | 2nd Nov 1981 |
| 25 | Anu Malik | Indian Singer | 2nd Nov 1960 |
1. Virat Kohli
Virat Kohli: Indian Cricketer
Virat Kohli is a famous Indian cricketer who was born on 5th November 1988 in Delhi.His nickname is Cheeku. He is the captain of Indian team and also the captain of Royal Challengers Bangalore in IPL. He is one of the best right-handed batsmen in the world who achieved many records. The One Day International T-shirt number of Kohli is 18.
2. Ileana D'Cruz
Ileana D'Cruz: Indian Film Actress
Ileana D'Cruz is basically known as a Telugu actress who debuts various films in Telugu Cinema. As well as she also acted in Bollywood Films. In her carrier, she won many awards, such as she won the Filmfare Awards.
She gained popularity from multiple successful Telugu films like Kick (2009), Pokiri (2006), Jalsa (2008) and Julayi (2012). She was born on 1 November 1987 in Mahim, Mumbai, Maharashtra. Ileana D'Cruz also known as richest Bollywood actress with a $14 Million net worth.
3. Shahrukh Khan
Shahrukh Khan: Indian Film Actor
Shahrukh Khan is one of the most demanded actor in Bollywood who was born on 2nd November 1965 in New Delhi. He is the most famous Television personality popularly known as King of Bollywood. In 1991 he married with Gauri Khan and have 3 children. Khan completed his graduation from Hansraj College, Delhi University.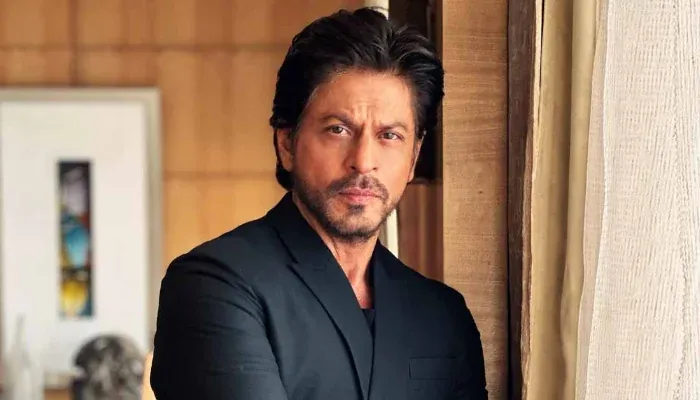 4. Sanju Samson
Sanju Samson: Indian Cricketer
Sanju Samson is known as an Indian cricket player who recently represented Rajasthan Royals in the Indian Premier League 2018. As per find information, his best score in IPL is 102. He was born on 11 November 1994 at Vizhinjam and started his carrier in 2011 Kerala cricket team. He played 1st T20 match against Zimbabwe on 19 July 2015.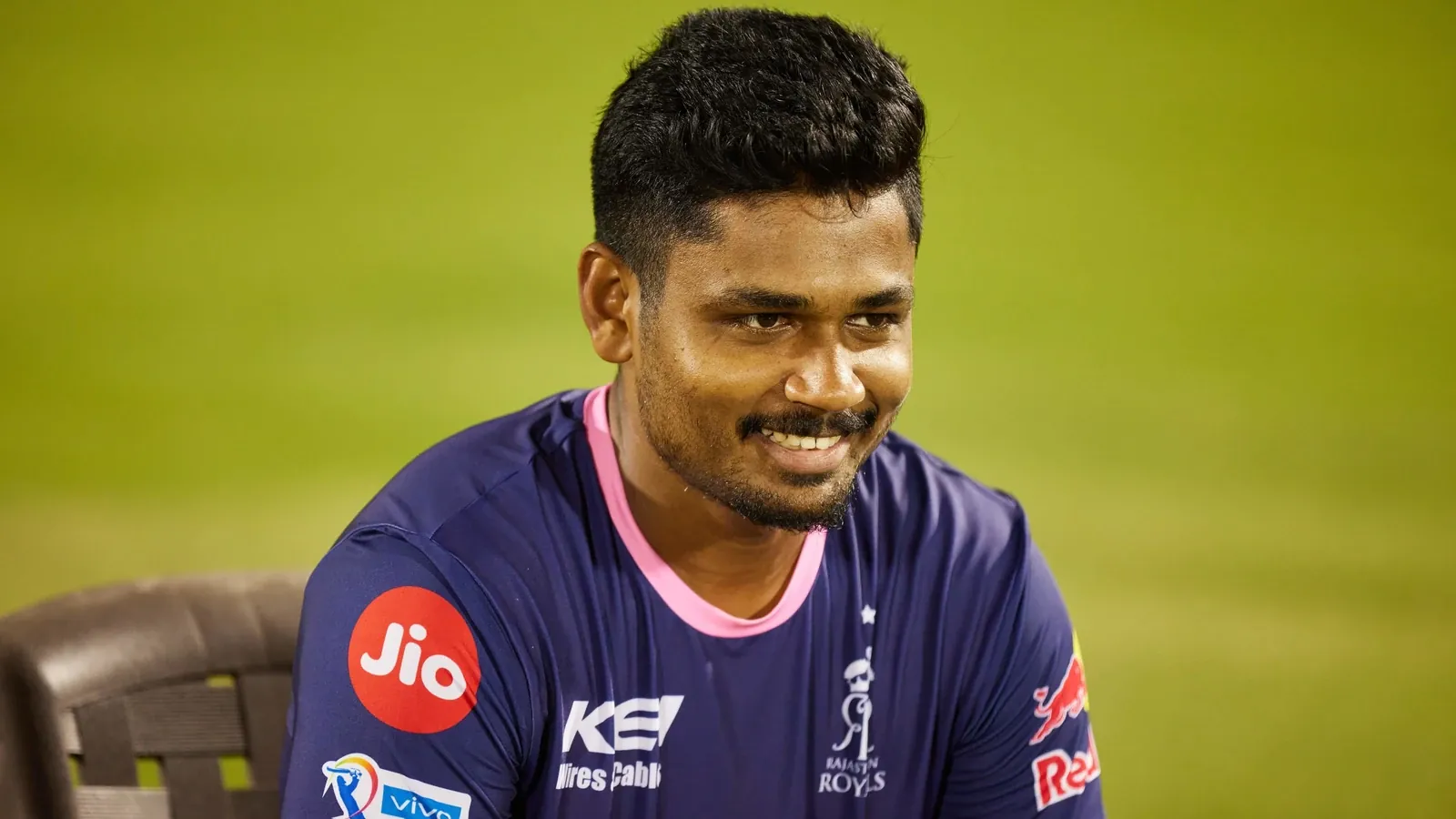 5. Sushmita Sen
Sushmita Sen: Indian Film Actress
Sushmita Sen is a famous Bollywood actress, model and winner of Femina Miss India Universe 1994. She was born on 19th November 1975 in Hyderabad, Andhra Pradesh. She acted in many super hit movies like Aankhen, Zindaggi Rocks, Chingaari , Biwi No.1, Maine Pyaar Kyun Kiya etc. She made her acting debut with film Dastak.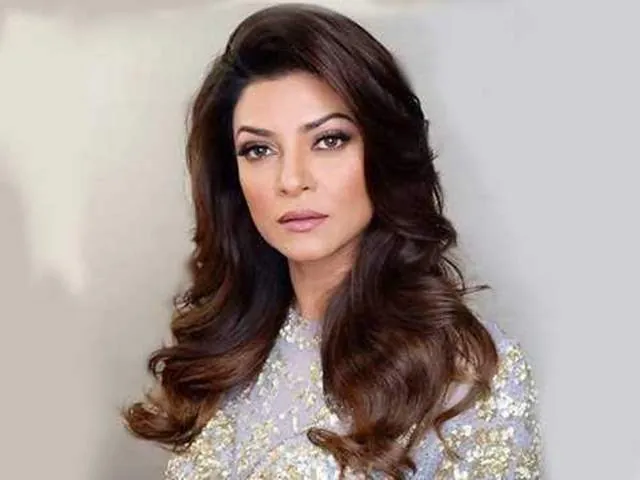 6. Yami Gautam
Yami Gautam: Indian Film Actress
Yami Gautam is an Indian actress who was born in a Himachali family then she moved to Chandigarh in her early childhood and at the age of 20 she moved to Mumbai. First time she was appeared in bollywood film Vicky Donor in 2012. Not only she has worked in Hindi movies but she also acted in Tamil, Telugu, Kannada, Malayalam and Punjabi movies.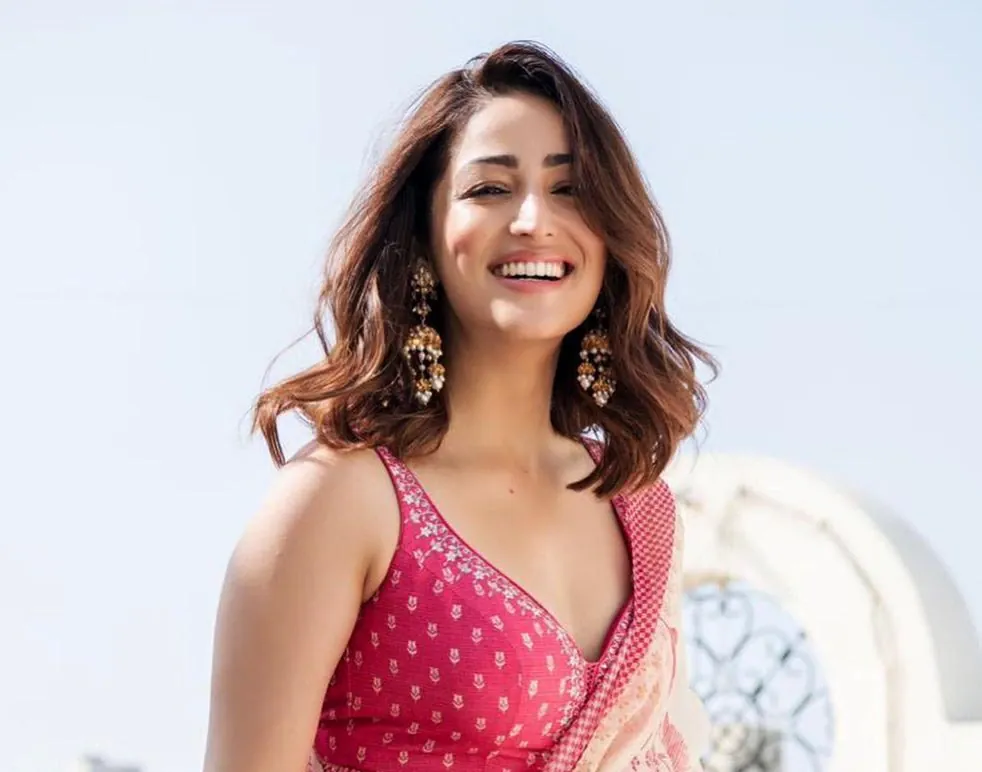 7. Anushka Shetty
Anushka Shetty: Indian Actress
Anushka Shetty is a famous South Indian Telugu Actress who appeared in a various Telugu and Tamil films. She is also popular with name as Sweety Shetty who played a main lead role as "Devsena" in Blockbuster movie "Bahubali". Anushka Shetty was born on 7 November 1981 at Puttur, Mangalore, Karnataka and started her carrier with Modelling.
She also honoured with many awards and Achievements such as Kalaimamani Award, Nandi Award and Filmfare Awards. Her estimated worth is more than $22 million. She is a most beautiful and Hot actress & model of tollywood who is so much popular in viewers.
8. Aditya Roy Kapoor
Aditya Roy Kapoor: Indian film actor
Aditya Roy Kapoor is an Indian film actor who also worked as RJ and VJ. Aditya made his film debut with a short role in London Dreams (2009) and then he played supporting roles in Action Replayy (2010) and Guzaarish (2010).
9. Aishwarya Rai
Aishwarya Rai: Indian Film Actress
Aishwarya Rai Bachchan is an Indian Actress & model who is also known as richest female star among the high paid actress in Bollywood whose Net Worth is $35.5 Million (approximately). She gained popularity when she was won title of the Miss World in 1994.
She was born on 1 November 1973 Mangalore, Karnataka and got marry with Abhishek Bachchan in 2007. She honored with Padma Shri Award in 2009 by Indian government. She also awarded with Filmfare award for her best performance in movie Hum Dil De Chuke Sanam and Devdas.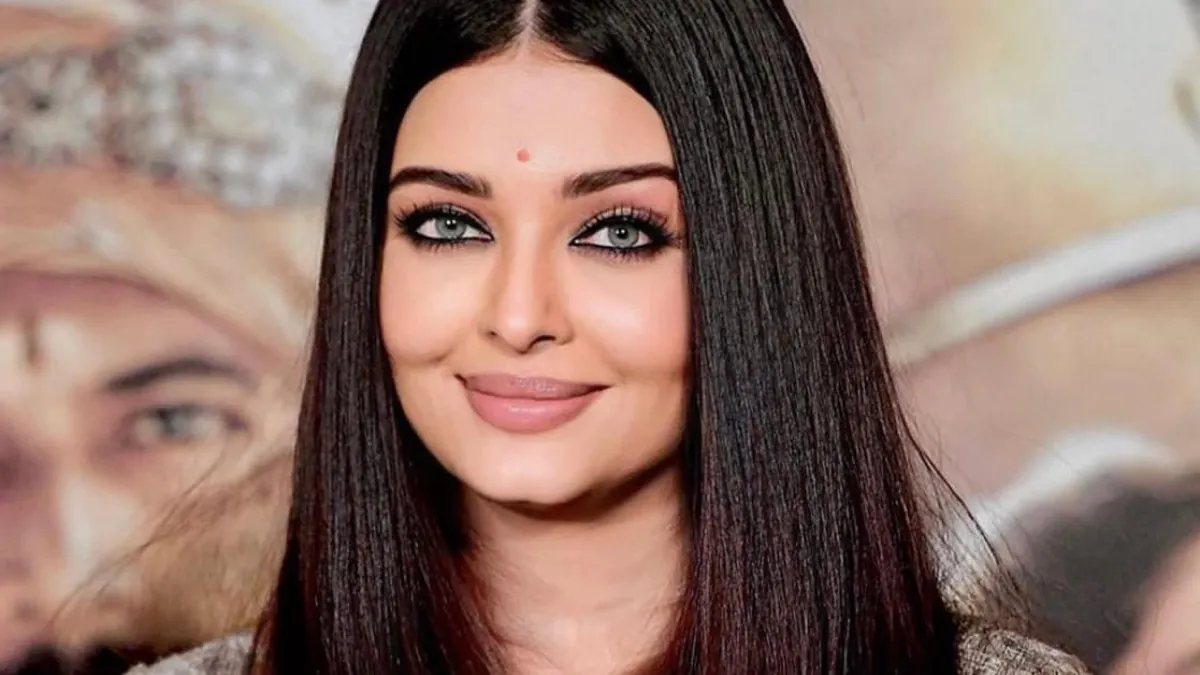 10. Rithvik Dhanjani
Rithvik Dhanjani: Indian Television Actor
Rithvik Dhanjani was born on 5th November 1988 in Madhya Pradesh. He is a famous television personality and hot many television shows. He played Arjun Digvijay Kirloskar role in Pavitra Rishta. Dhanjani hosted many TV shows such as Dare 2 Dance, Nach Baliye, V Distraction and India's Best Dramebaaz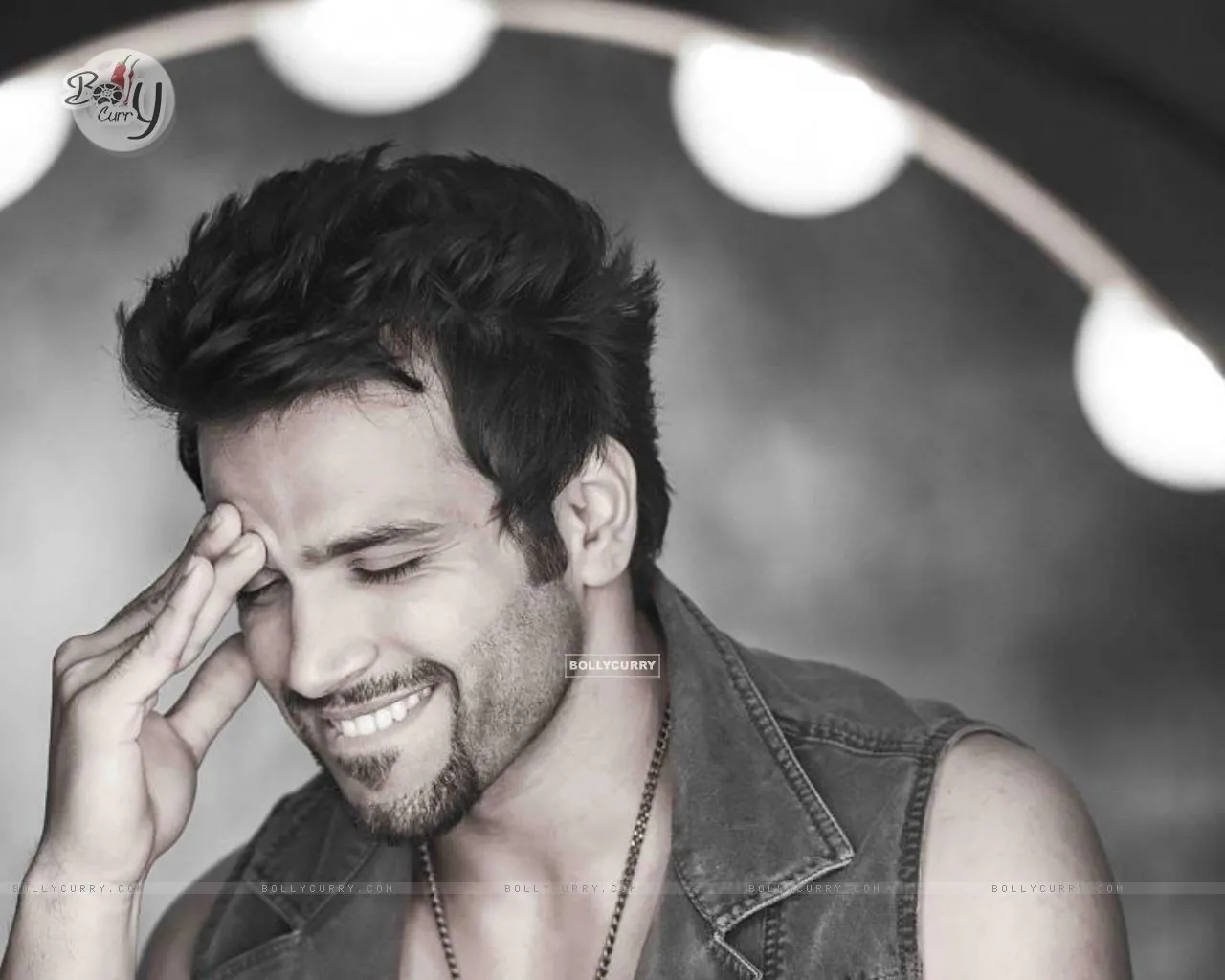 11. Suresh Raina
Suresh Raina: Indian International Cricketer
Suresh Raina is an aggressive right-handed batsman who popularly known for his aggressive bating style. He was born on 27th November 1986 in Muradnagar, Uttar Pradesh in Jat family. He made his first ODI debut on 29th July 2005 against Sri Lanka and scored 50 runs in 45 balls. Suresh Raina plays main role in all formats of cricket.
12. Arjun Rampal
Arjun Rampal: Indian Film Actor
Arjun Rampal was born on 26th November 1962 in Jabalpur, Madhya Pradesh. He is a popular actor, entrepreneur, screenwriter, producer and famous Television personality. He made his first acting debut with the movie Pyaar Ishq Aur Mohabbat and gained so much acclaim for his performance. In 1998 he married with Mehr Jesia.
13. Anu Malik
Anu Malik: Indian Music Director
Anu Malik was born 2nd November 1960 in Mumbai, Maharashtra. He is a famous singer, actor, music director, director and producer of India. He composed songs for many popular movies like Jaanam, Baazigar, Phir Teri Kahani Yaad Aayee and more. He worked with many playback singers of India.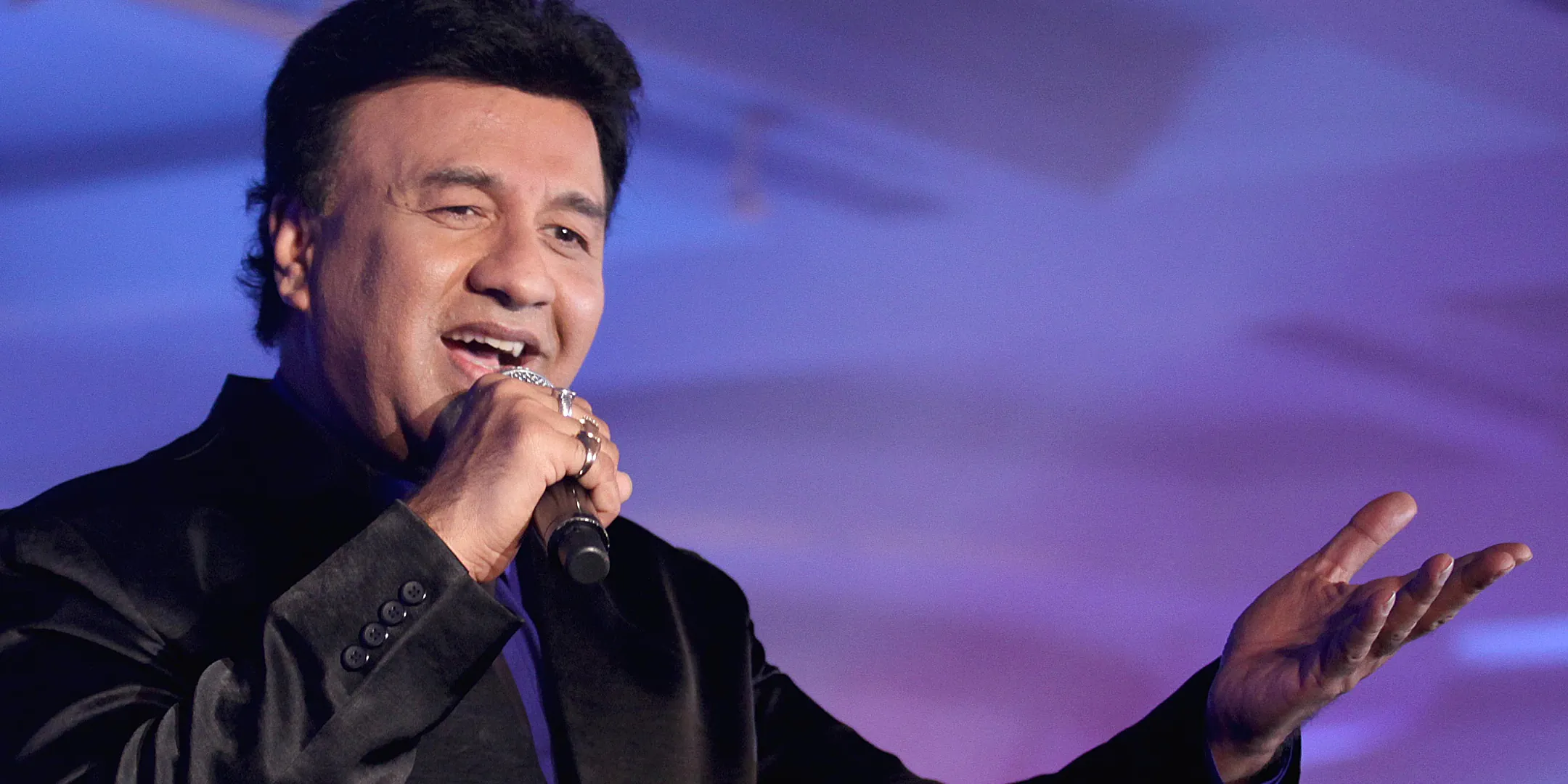 14. Juhi Chawla
Juhi Chawla: Indian Actress
Juhi Chawla was born on 13th November 1967 in Ambala, Haryana. She is the winner of Miss India Beauty Contest in year 1984. She is a model, film producer, singer and actress, Chawla started her film career in year 1986 with Sultanat movie. Chawla has also won various awards like best costume award, filmfare award and miss India.
She belongs to Haryana and complete her graduation from Sydenham College, Mumbai. She acted in many Bollywood movies Qayamat Se Qayamat Tak, Pratibandh, Bol Radha Bol, Swarg, Raju Ban Gaya Gentleman etc. She made her first acting debut with the movie Sultanat.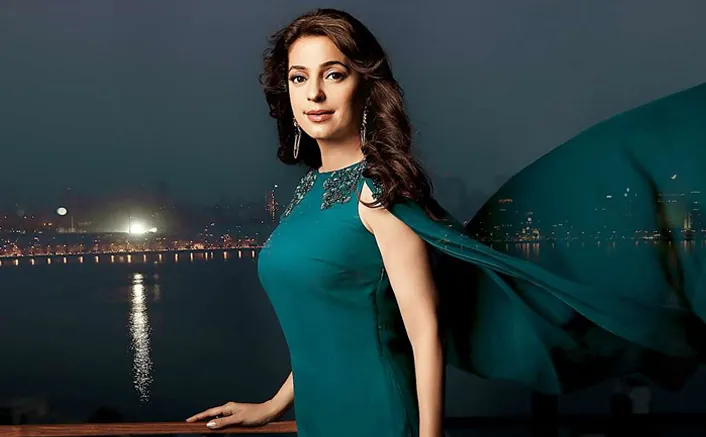 15. Shankar Nag
Shankar Nag: Indian Actor
Shankar Nagarakatte who is well known as the Shankar Nag is an south Indian actor and producer. You can see his notable work in Kannada Cinema. Malgudi Days a tele-serial directed by the Shankar, he also acted in this serial. Malgudi Days serial was based on the short stories of celebrated novelist R. K. Narayan.
He received IFFI Best Actor Award (Male): Silver Peacock Award" at the 7th International Film Festival of India for his work in the film Ondanondu Kaladalli.
Following articles can enhance your interest towards film industry:
16. Prithviraj Kapoor
Prithviraj Kapoor: Indian Theater Actor
Prithviraj Kapoor was the foundation pillar of the Kapoor family, he is the biggest reason that bollywood got most talented actors from the Kapoor famliy. He settle a mile stone in the cinema industry after starring in 9 silent films, he appeared in first Indian talkie film Alam Ara. He founded the a travelling theatre company based in Mumbai, in 1944 which was named as the Prithvi Theatres.
17. Rajkumar Hirani
Rajkumar Hirani: Indian Film Director
Rajkumar Hirani is a famous film director and editor who was born on 20th November 1962 in Nagpur, Maharashtra. He is popular known for his work in famous movies like 3 idiots, Munna Bhai MBBS, PK and Lage Raho Munna Bhai. She completed his education from St. Francis De'Sales High School, Nagpur, Maharashtra.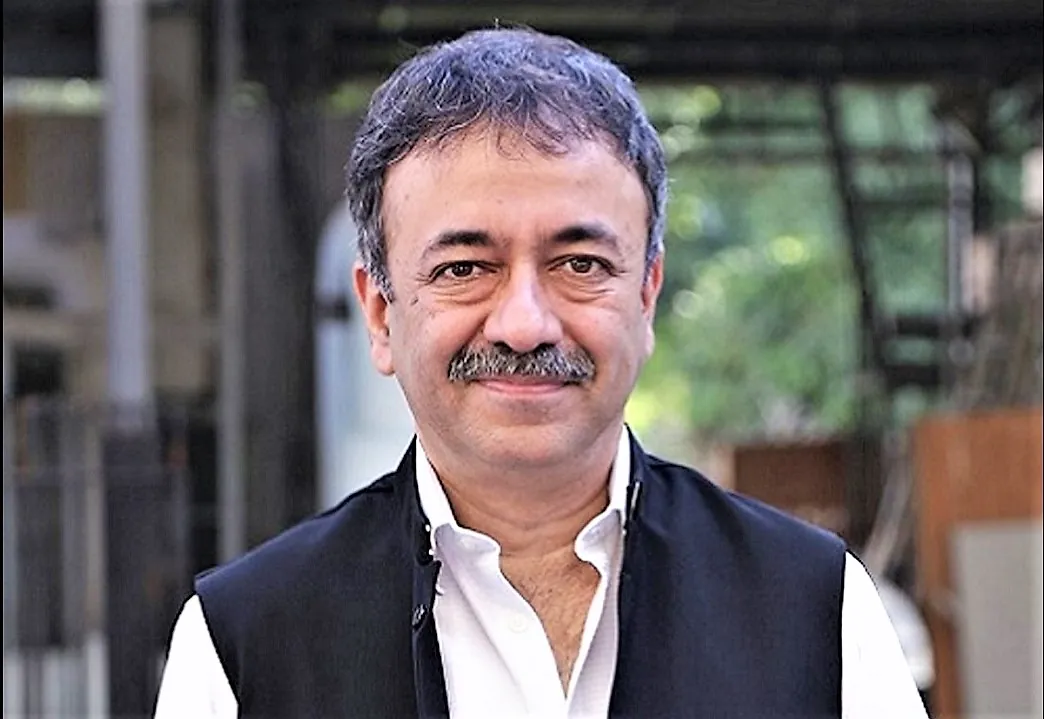 18. Neha Sharma
Neha Sharma: Indian Film Actress
Neha Sharma is a South Indian Actress who was born on 21 November 1987 in Bhagalpur, Bihar, India. She acted in Many Indian language films such as Hindi, Telugu and Tamil. Neha also debuted in many Bollywood films such as Crook (2010), Kyaa Super Kool Hain Hum (2012), Tum Bin-2 (2016) and many more.
She completed her education from Mount Carmel School and National Institute of Fashion Technology. As per find information, her net worth more than 10 million US dollar.
19. Himanshi Khurana
Himanshi Khurana: Punjabi-Indian actress
Himanshi Khurana is a beautiful Punjabi-Indian actress who was born on 27 November 1991 in Kiratpur, Sahib, Punjab. She got fame as an actor when she first time debut in Punjabi film Sadda Haq. Apart from this, she is also a model and singer who songs available on Gaana, Spotify and other music websites.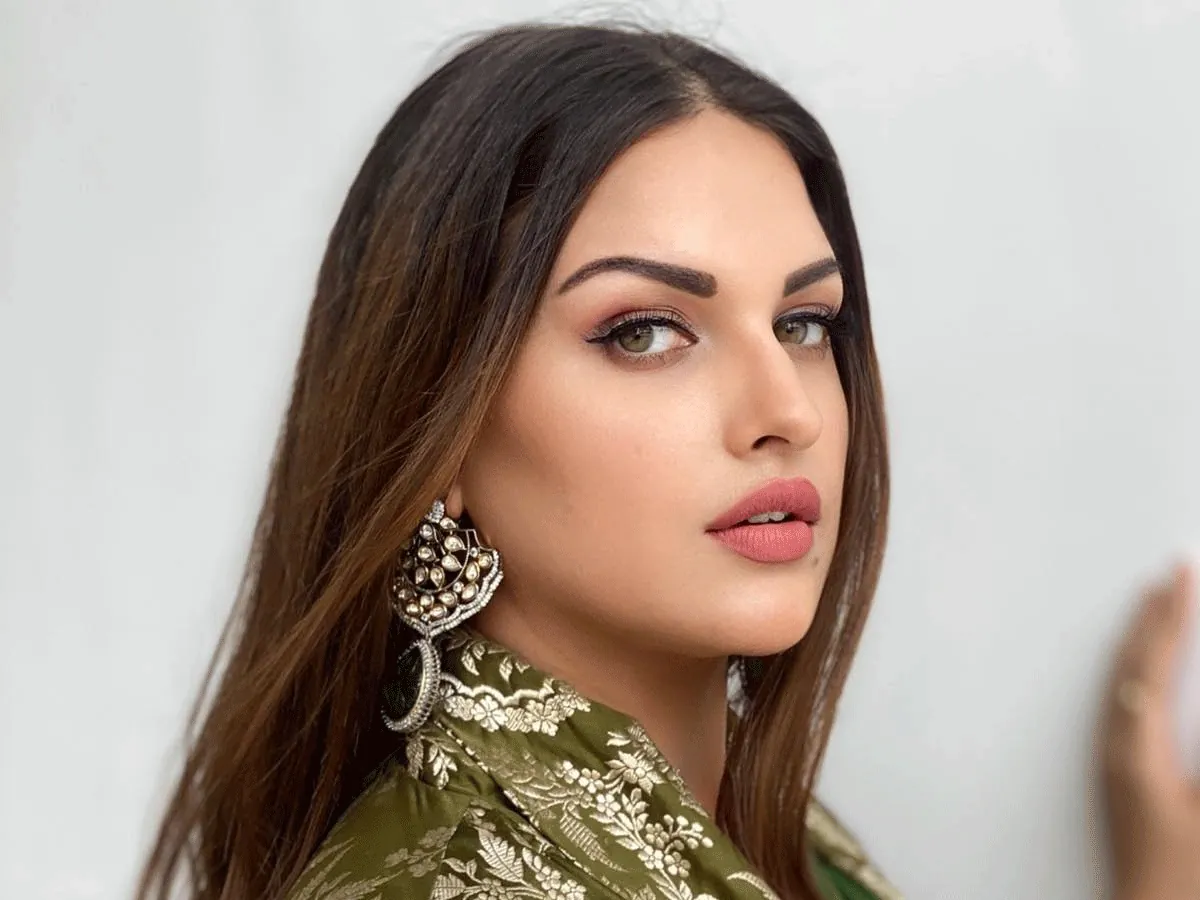 20. Aditi Mittal
Aditi Mittal: Famous Stand up Comedian
Aditi Mittal is one of the successful female stand-up comedian in India who is also an Indian Actress and Writer. The Times of India rated her India's top 10 stand-up comedians. She was born on 12 November 1987. She completed her studies from Fairleigh Dickinson University. She has also a YouTube Channel with more than 208K subscriber. Aditi joined YouTube on 5 July 2006 and ranked in India's top 10 stand-up comedians.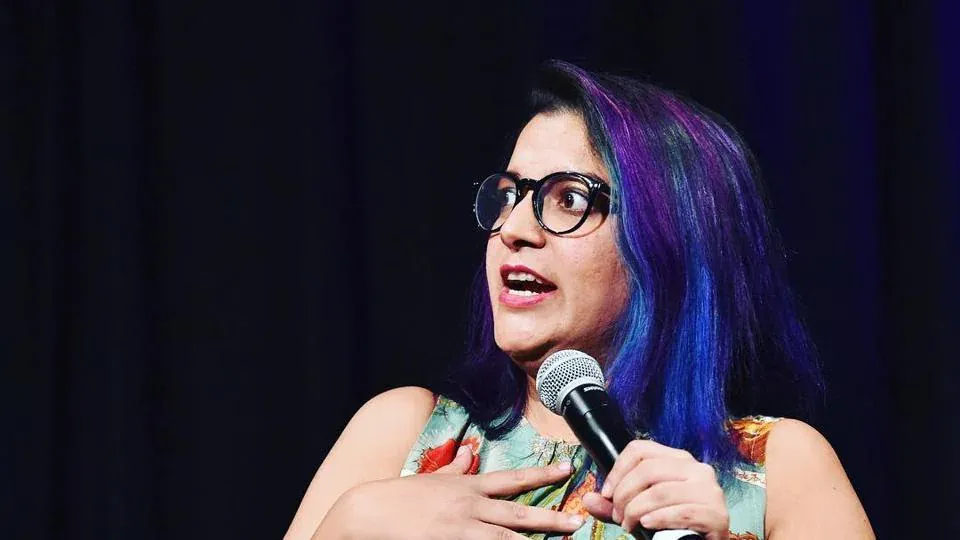 21. Usha Uthup Iyer
Usha Uthup Iyer: Indian singer
Usha Uthup Iyer is an Indian singer who sang in the late 1960s, 1970s, and 1980s. She sang pop, filmi, jazz, and recording songs. She also sang the opening theme for the show's first season Sarabhai vs Sarabhai.
22. Kamal Haasan
Kamal Haasan: Indian actor
Parthasarathy Srinivasan gave birth to Kamal Haasan on November 7, 1954. He is an Indian actor, director, screenwriter, playback singer, TV host, and politician who primarily works in Tamil films. He has also been in movies in the Indian languages of Malayalam, Hindi, Telugu, Kannada, and Bengali. People think he is one of the best stars in Indian film.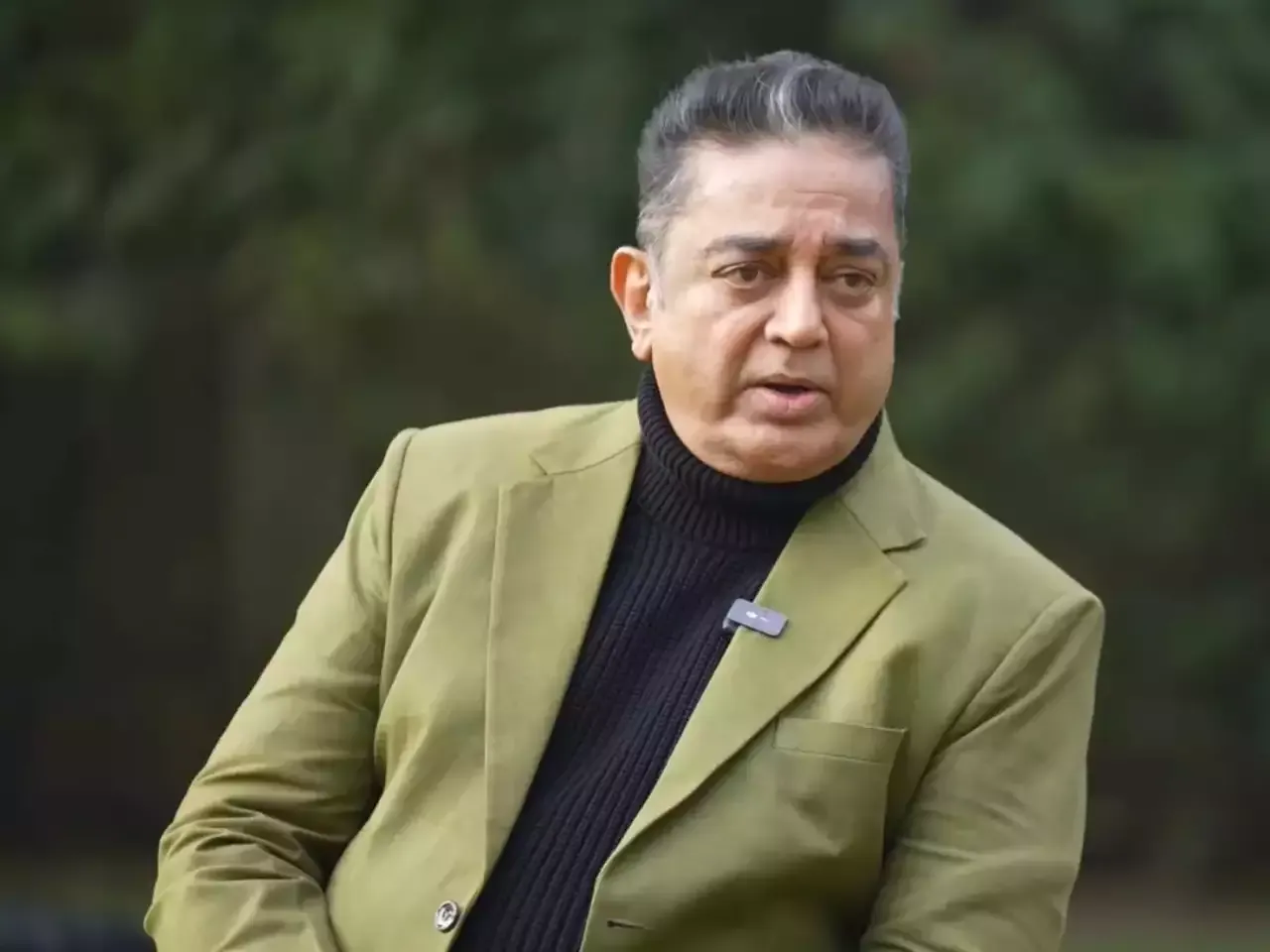 23. Tabu
Tabu: Indian actress
Tabassum Tabu, whose real name is Fatima Hashmi and who was born on November 4, 1971, is an Indian actor who works mainly in Hindi films and Telugu, Tamil, and English movies. She is known as one of the best actors in Hindi cinema, and she has often played troubled women, both in fiction and in real life, in both mainstream and independent films.
24. Esha Deol
Esha Deol: Indian actor
Esha Deol Takhtani is an Indian actor born on November 2, 1981. She is most often seen in Hindi films. Deol is the daughter of stars Dharmendra and Hema Malini. She made her acting debut in the romantic thriller Koi Mere Dil Se Poochhe (2002), for which she won the Filmfare Award for Best Female Debut.
25. Anu Malik
Anu Malik: Indian Singer
Anwar Sardar "Anu" Malik is an Indian music writer, singer, music arranger, and film score composer. He was born on November 2, 1960. He is a singer who has won both the Indian National Award and the Filmfare Award. He primarily writes music for Hindi movies. He is Sardar Malik's son.
Conclusion
In conclusion, November is a month filled with birthday celebrations for many famous Indian celebrities. From Bollywood actors and actresses to television personalities and sports stars, this list showcases the diverse range of talent that India has to offer.
These individuals have not only achieved great success in their respective fields but have also become influential icons in popular culture. As fans, it is important to appreciate and acknowledge the contributions of these celebrities on their special day. So please mark your calendars and join in the festivities as we wish our beloved Indian celebrities a very happy birthday in November!
Wilklistia is your go-to source for detailed information about a wide range of TV shows and web series. When you're looking to explore the finer points of your preferred shows, be certain to visit our website for more comprehensive insights.