Check out the list of the top 10 Hot web series to watch on Alt Balaji Right Now.
You've been hearing all the buzz about ALTBalaji's latest web series and for good reason. They're spicing up the streaming scene with some of the boldest and sexiest Indian shows out there. If you're in the mood for some steamy on-screen action, you've come to the right place. ALTBalaji is turning up the heat and pushing boundaries with intimate scenes and taboo topics galore.
From forbidden affairs to BDSM, their diverse range of 18+ series has something scandalous for every taste. Get ready for a wild ride and possibly some guilty pleasures along the way. These hot new shows are not for the faint of heart, but if you dare to dive in, they're binge-worthy to the max. Check out ALTBalaji's sizzling selection of original web series – your secret streaming indulgence awaits. But be warned, these bold and racy stories may leave you hot and bothered with no cold shower in sight. You've been warned!
Read More: Top Adult Web Series On Zee5 To watch in 2023
An Overview of ALTBalaji's Hottest Web Series To watch in 2023
ALTBalaji is known for producing some of the steamiest web series out there. If you're in the mood for a sultry binge-watch, here are some of their hottest shows to check out:
Gandii Baat
This popular anthology series explores forbidden relationships and secret affairs in rural India. Each episode features a different story and cast, focusing on sensual encounters that challenge conservative norms. With seductive storylines and intimate scenes, it's no wonder this show has become one of ALTBalaji's most watched.
X.X.X Uncensored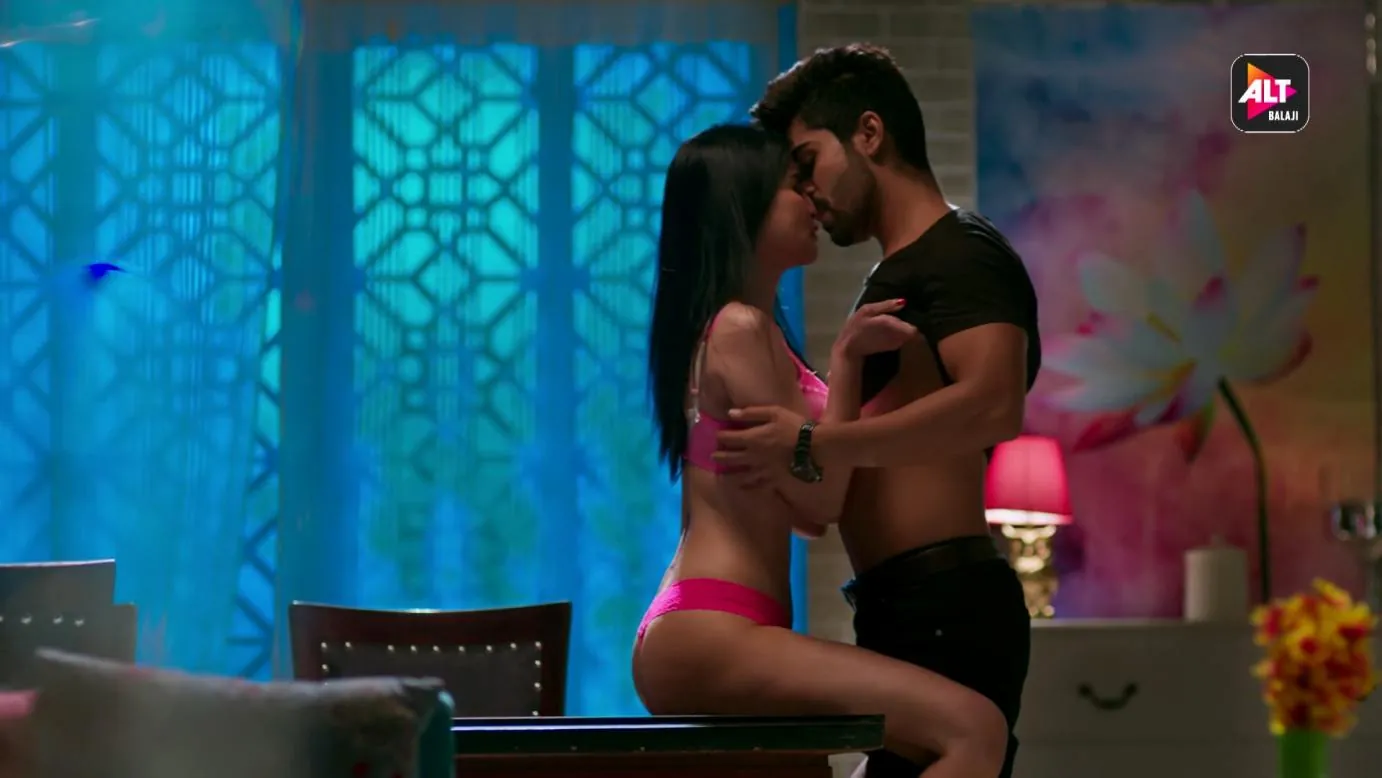 As the name suggests, this erotic thriller lives up to its title. The story follows a married couple who decide to spice up their sex life by watching a mysterious XXX channel. However, they soon become entangled in the dark secrets of the channel's provocative host.
The show is made only for the 18+ audience looking for some erotic content. The plot revolves around her steamy affairs and escapades with different men as she tries to climb up the success ladder. The series is filled with bold and intimate scenes that push the envelope. If you're looking for a show that blends mystery with passion, this sexy series will leave you wanting more.
Crimes and Confessions
Crimes & Confessions is an anthology series of short stories that have a lot of drama and erotica. As the characters reveal their deepest and darkest secrets, the shows will keep you on the edge of your seat. This show is only made for adults.
Read More: 15 Best Adult And Hot Web Series On Ullu App Strictly For 18+
Ragini MMS Returns
In this spooky series, a group of friends visit a haunted house for the weekend. But their getaway turns into a nightmare as strange and frightening events start happening. While not as openly erotic as some other ALTBalaji shows, Ragini MMS Returns has its fair share of intimate and scary moments guaranteed to make your pulse race.
With shows ranging from paranormal thrillers to uninhibited romances, ALTBalaji has something tantalizing for every taste. Their original web series continue to push cultural taboos and explore sexuality in ways not seen before in Indian entertainment. If you're craving a provocative show that's too bold for television, ALTBalaji delivers the goods.
class of 2020
Class of 2020: A teen drama following students at an elite boarding school. Despite its progressive take on issues like homosexuality and teenage sexuality, some felt it was too obscene for younger audiences.
This series is based on the real life story of K.M. Nanavati, a Naval Commander who was tried for the murder of his wife's lover. The 10-episode series explores Nanavati's torrid affair with Sylvia, his English wife, and her subsequent affair with his friend Prem Bhagwandas Ahuja. When Nanavati finds out, he confronts Ahuja and ends up shooting him. The series follows the sensational trial that gripped India.
DD Dev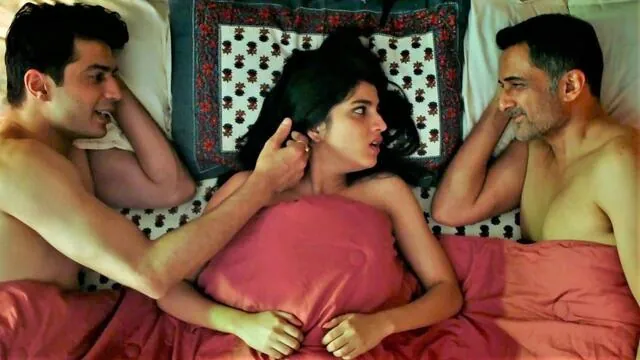 Dev DD is an updated version of the classic Devdas franchise. This web series is about a young, modern Indian woman who does her best to break the stereotype of what an Indian woman should be like. This video series has a good amount of love, lust, drinking, and being bold. Alt Balaji has the first two seasons of Dev DD right now.
The Test Case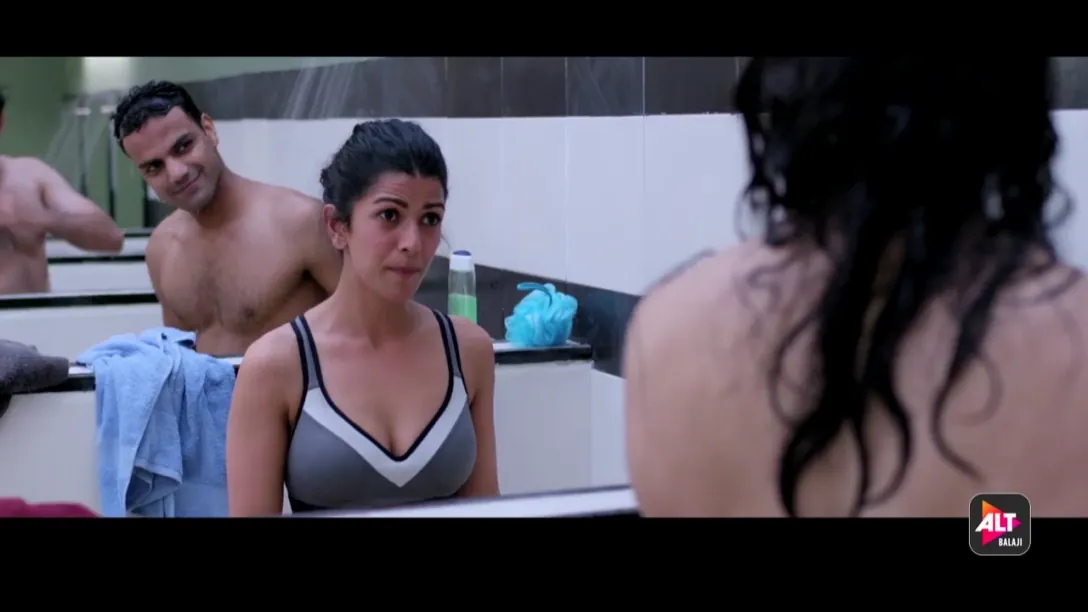 This series follows the story of Captain Shikha Sharma, India's first female combat officer in a conflict zone. It chronicles her journey to prove herself in the male-dominated field of combat operations. Along the way, she has a passionate romance with a fellow army man, Captain Ajay Singh Rathore. The series depicts their ups and downs as Shikha tries to balance her challenging work life with her love life in a sensitive war zone.
ALTBalaji is breaking barriers with its bold and risque content. These erotic thrillers are daring, sensual and sure to steam up your screen.
Helllo Jee
Bekaaboo
ALTBalaji is known for pushing boundaries with its bold and racy web series. This romantic thriller follows Kiyaan Roy, a bestselling author trapped in a loveless marriage. When Kiyaan meets a charming young fan named Neel, sparks fly, and they embark on a passionate affair. As their forbidden relationship intensifies, Neel's mysterious past begins to unravel, leading to shocking revelations and steamy moments. For a dose of drama with your desire, Bekaaboo is the perfect choice.
Between mystery, horror and romance, ALTBalaji has a seductive web series for every mood. Which forbidden fantasy will you explore next? The choice is up to you!
What Makes ALTBalaji's Adult Web Series So Popular
ALTBalaji is known for producing some of the boldest and sexiest web series that explore taboo topics and themes not typically seen in mainstream Indian films or TV shows. What makes their adult web series so popular and groundbreaking?
Pushing Boundaries
ALTBalaji web series openly discuss and show topics that have long been taboo in Indian entertainment, like LGBTQ relationships, BDSM, polyamory, and more. Series like "Gandii Baat" and "XXX" feature uncensored sex scenes and nudity, while "Romil and Jugal" tells a homosexual love story. This provocative and unapologetic content attracts viewers looking for something new and unconventional.
High Production Value
Despite the risqué subject matter, ALTBalaji's web series are high quality, with good acting, scripts, cinematography, and production values. They have the slick and polished feel of a Netflix or HBO show. This combination of steamy stories and credible production quality gives the content a premium, must-watch appeal.
Binge-Worthy
Most ALTBalaji series have short episodes (around 20 minutes) and many seasons (some up to 5 seasons), making them perfect for binge-watching. Once viewers start, they often can't stop, wanting to see what taboo topic or twist might come next. The variety of series means there's always something new to binge on.
Diverse Representation
ALTBalaji is known for shows that provide a more diverse representation of Indian stories and characters. In addition to LGBTQ relationships, there are stories that explore topics like women's sexuality, polyamory, BDSM, and more. While still a niche, ALTBalaji aims to share a wider range of experiences that reflect the diversity of desires and relationships in India today.
With bold stories, high production values, binge-worthy episodes, and diverse representation, it's easy to see why ALTBalaji originals have become so popular. They are filling a gap for provocative and unconventional Indian stories that push cultural boundaries.
FAQ About ALTBalaji's Adult Content and Viewership
ALTBalaji is known for its bold and unapologetic content. Their web series frequently features steamy love scenes and nudity. If you're new to ALTBalaji, you probably have some questions about their risque shows and viewership. Here are some commonly asked questions:
Who watches the ALTBalaji series?
ALTBalaji's content is aimed at mature audiences, typically 18 and older. Their viewers tend to be open-minded Indians looking to explore more progressive stories and themes not shown on mainstream TV.
How explicit are the love scenes in the ALTBalaji web series?
ALTBalaji series feature passionate love scenes with partial or full nudity. The level of sensuality varies in each show depending on the story, but you can expect to see a lot more than a simple on-screen kiss. Viewer discretion is advised.
Do I have to subscribe ALTBalaji to watch?
ALTBalaji series are available exclusively to subscribers of their streaming service. Subscription plans start at just Rs. 100 per month. New members can sign up for a free 7-day trial to sample their content.
What kind of stories do they tell?
ALTBalaji is known for bold dramas and thrillers that push social boundaries. Their shows explore themes of love, desire, sexuality, and empowerment. Popular series have featured LGBTQ relationships, BDSM, polyamory, and more. The stories aim to challenge outdated taboos and reflect the diverse realities of modern relationships.
Is there anything I should know before watching?
ALTBalaji content is meant solely for mature, open-minded viewers. Their shows frequently depict sexuality, nudity, and other adult themes that may make some uncomfortable. If this type of content is not for you, ALTBalaji may not be the right streaming service. But for those interested in provocative Indian stories free of censorship and judgment, ALTBalaji has a lot to offer.
Read More: All Kooku Web Series Cast and Actress List
Conclusion: Sexiest Web Series on ALT Balaji For 18+
So there you have it, the hottest and steamiest web series currently streaming on ALTBalaji. Whether you're in the mood for a sensual period drama, a racy college romance, or a taboo thriller, ALTBalaji has you covered. Their content is bold, unapologetic, and pushes the envelope on Indian streaming platforms.
While their shows may be too spicy for some, others are eagerly awaiting the next season of their favorite sexy series. If you're looking to get your binge on with some raunchy romance and scandal, ALTBalaji should be your first stop. Happy watching!