India, a land of diverse cultures and languages, boasts a vibrant film industry that caters to the rich tapestry of its population. Among the 26 film industries in the country, the Bhojpuri Film Industry stands tall, producing movies in the Bhojpuri language.
 With audiences ranging from native speakers in Uttar Pradesh and Bihar to enthusiasts across the globe, including countries like the USA, Mauritius, and South Africa, the Bhojpuri film industry has seen remarkable growth in recent years, with an estimated worth of nearly Rs 2000 crore. Let's delve into the world of action-packed cinema with the top 10 Bhojpuri action movies that deserve a watch.
New Bhojpuri Action Movies List
| Serial No | Movie Name | Release Year |
| --- | --- | --- |
| 1 | Jai Hind | 2019 |
| 2 | Crack Fighter | 2019 |
| 3 | Sher Singh | 2018 |
| 4 | Sangharsh | 2018 |
| 5 | Damru | 2018 |
| 6 | Patna Se Pakistan | 2015 |
| 7 | Dabang Sarkar | 2018 |
| 8 | Dharti Kahe Pukar Ke | 2006 |
| 9 | Pratigya-2 | 2014 |
| 10 | Saat Saheliya | 2010 |
Jai Hind
 "Jai Hind," a 2019 release directed by Firoz Khan, is the highest-rated action movie in the Bhojpuri industry. Starring Pawan Singh and Madhu Sharma, this film weaves a cross-border love story, intertwining powerful dialogues and captivating songs.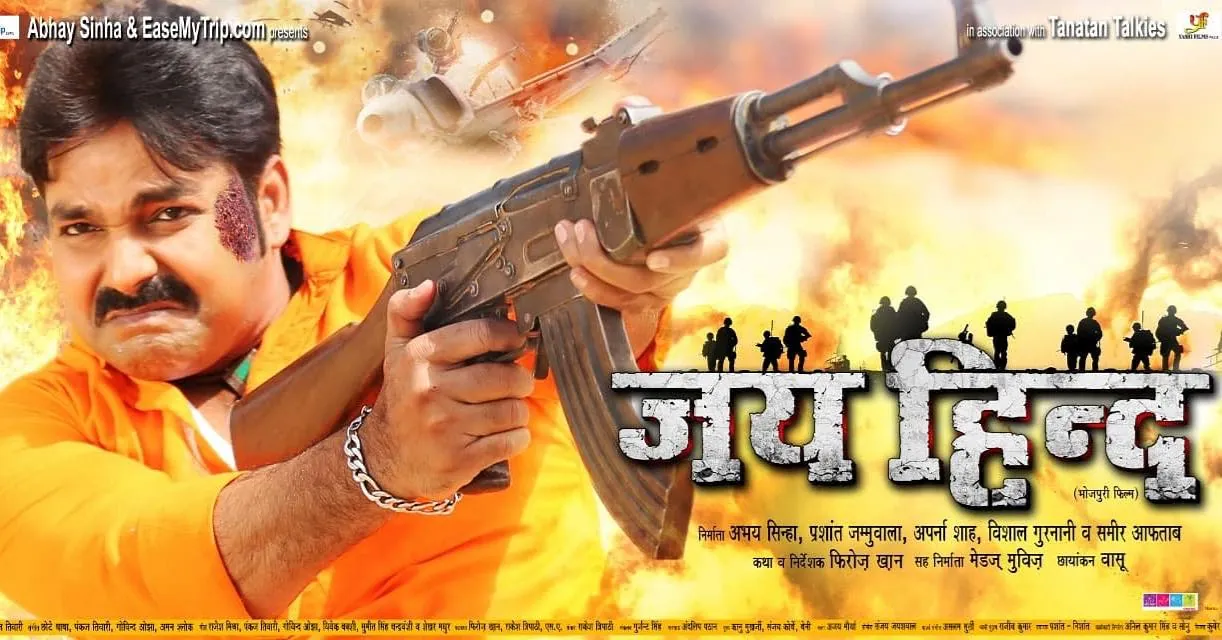 Crack Fighter
Sujeet Kumar Singh's "Crack Fighter," a 2019 blockbuster, features the dynamic trio of Pawan Singh, Nidhi Jha, and Pradeep Singh Rawat. The story follows a man who relocates to marry his dream girl but finds himself entangled in a mission to save the city from destruction plotted by a ruthless gangster.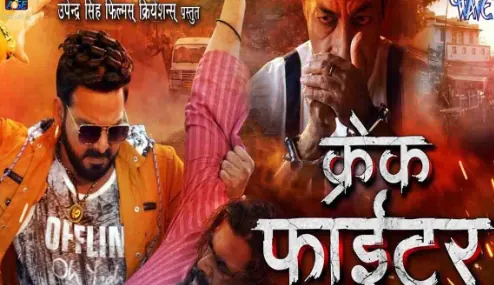 Sher Singh
Sher Singh, Written by Veeru Thakur and directed by Shashank Rai, "Sher Singh" is a 2018 action-packed blockbuster. With stars like Pawan Singh, Ashok Samarth (Singham), and the charismatic Amrapali Dubey, this movie delivers electrifying music and a bold avatar, enthralling the audience.
Sangharsh 
"Empowerment" takes centre stage in Parag Patil's critically acclaimed hit "Sangharsh," a 2018 movie. Featuring Khesari Lal Yadav, Kajal Raghwani, and Awadhesh Mishra, this film delves into conflicting perspectives on women's roles and resonates with solid morals.
Also, dive deep into other articles related to Bhojpuri movies:
Damru 
 Mishra's "Damru," a 2018 release, weaves a tale of spiritual devotion and human struggles. Starring Khesari Lal Yadav, Yashika Kapoor, and Awadhesh Mishra, this film sees Lord Shiva coming to Earth to aid a devoted man in his quest to overcome life's challenges.
Patna Se Pakistan
Directed by Santosh Mishra and starring Nirahua (Dinesh Lal Yadav) and Amrapali Dubey, "Patna Se Pakistan" is a 2015 offering. The storyline revolves around Kabir's quest for vengeance against terrorists who claimed his family's lives.
Dabang Sarkar
 "Dabang Sarkar," released in 2018, delves into the theme of revenge. Khesari Lal Yadav plays a son who avenges his father's murder by donning the role of a police officer. With Akanksha Awasthi and C.P. Bhatt, this movie packs a punch.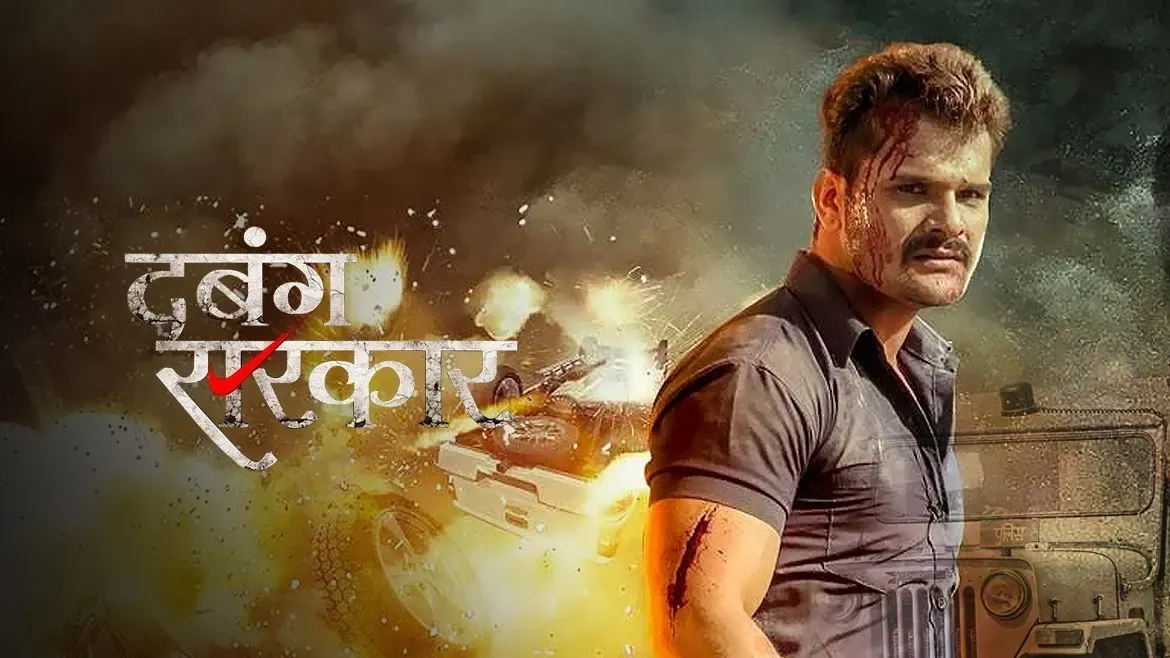 Dharti Kahe Pukar Ke
 A vintage gem from 2006, "Dharti Kahe Pukar Ke" is a gripping tale featuring stars like Manoj Tiwari, Ajay Devgn, and Sharbani Mukherjee. This film follows a young IPS officer torn between surrendering for his friends' crime and protecting his village.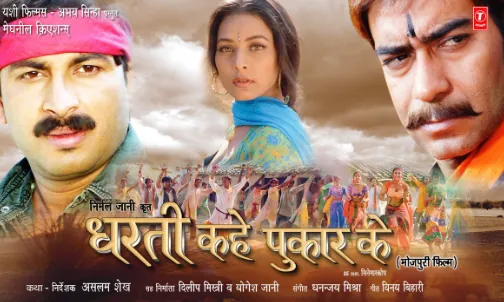 Pratigya-2
 "Pratigya-2," a 2014 blockbuster directed by Sushil Kumar Upadhyay, presents a dynamic cast including Pawan Singh, Khesari Lal Yadav, and Sushil Singh. The story revolves around the reunion of three brothers and their quest for justice.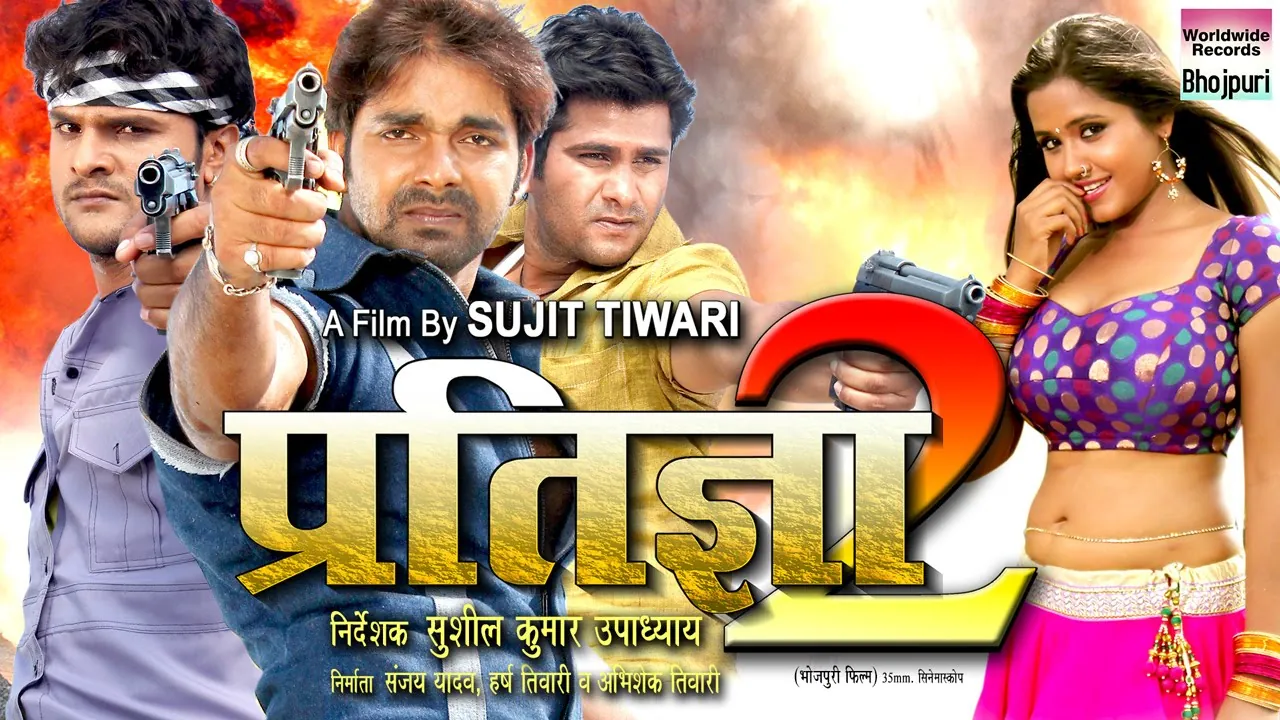 Saat Saheliya 
The vibrant "Saat Saheliya," a 2010 blockbuster, boasts a star-studded cast featuring seven Bhojpuri actresses, including Monalisa and Rani Chatterjee. The movie follows their crusade against injustice, rallying the hero to end the tyranny of Kunwar and Raja Saheb.
Conclusion
As the Bhojpuri Film Industry continues flourishing, these top 10 action-packed movies offer a thrilling cinematic experience, showcasing traditional values and modern storytelling. With their gripping narratives, intense performances, and enthralling action sequences, these films are a testament to the industry's commitment to entertaining a diverse and enthusiastic audience.
Whether you're a cinephile or a TV enthusiast,  Wikilistia provides a one-stop destination to satisfy your curiosity about the entertainment world.