14 Must Watch Netflix Hollywood Movies in Hindi Dubbed [2023 Updated List]
Discover the cinematic world where Hollywood meets Bollywood magic with our exploration of Netflix's collection of Hindi-dubbed Hollywood movies. This captivating fusion brings the glitz and glamour of Hollywood blockbusters to Hindi-speaking audiences around the globe.
From heart-pounding action to heartwarming dramas, this curated selection offers an exciting blend of diverse genres, all presented in the melodious rhythm of the Hindi language.
Join us as we delve into the realm of Hindi-dubbed Hollywood movies on Netflix, where international storytelling bridges cultures and languages, captivating audiences with the best of both worlds. Get ready to experience your favorite Hollywood flicks in a whole new light.
Netflix Hollywood Movies in Hindi Dubbed List
1. Outside The Wire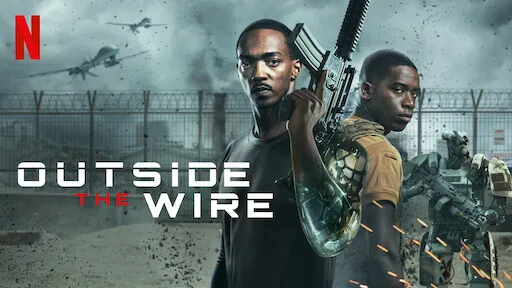 Outside The Wire is a Hollywood science fiction movie which was released on 15 January 2021. Popular Hollywood film director Mikael Håfström has director this movie. Anthony Mackie, Damson Idris, Emily Beecham, Michael Kelly and Pilou Asbæk has shown their acting skills in this fabulous movie.
2. Finding 'Ohana
Finding 'Ohana is a Hollywood action movie with adventurous story-line. This movie was released on 29 January 2021. Finding 'Ohana has been directed by Jude Weng. Kea Peahu, Alex Aiono, Lindsay Watson, Owen Vaccaro, Kelly Hu, Branscombe Richmond, Chris Parnell, Marc Evan Jackson and Ricky Garcia are playing the significant roles in the film. This film has IMDb rating of 6.3 ot of 10.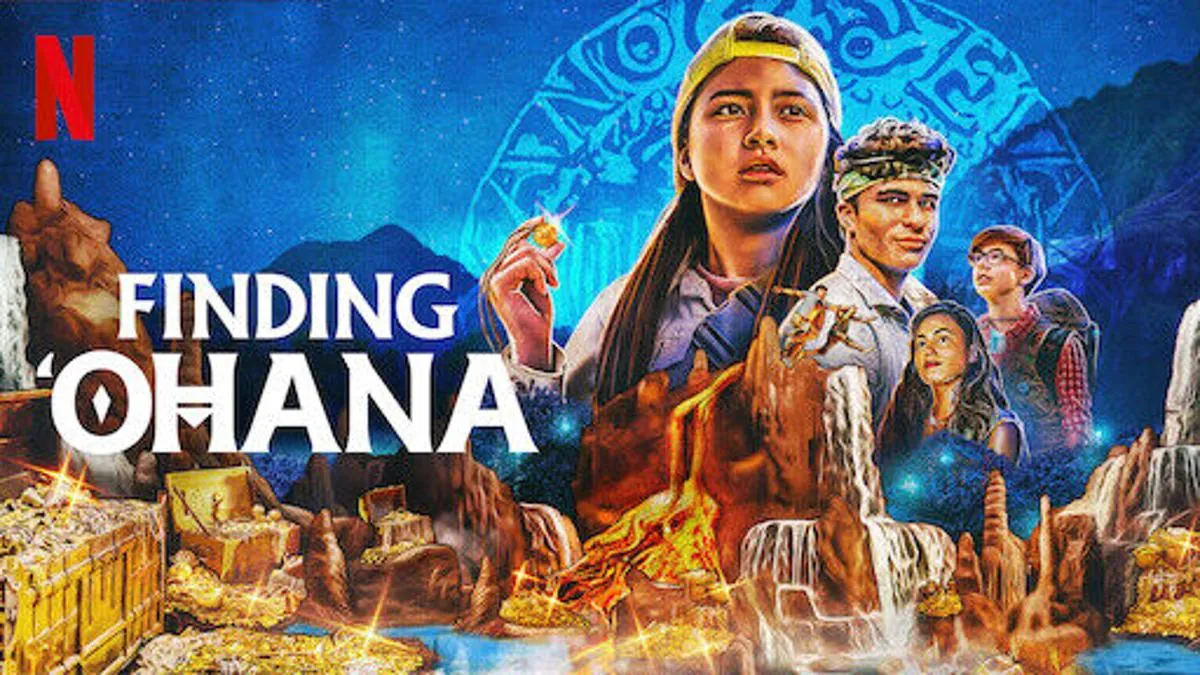 3. Enola Holmes
With Millie Bobby Brown as the main character, Enola Holmes is a bright, happy, heartwarming, and fun-filled journey that is more of a way to get to know the main character. It still has a quick wit, action-packed scenes, and mystery we expect from a Sherlock Holmes movie. But it also adds a lot of depth to the story as a whole because it doesn't feel like a typical whodunit movie.
4. Brightburn
Brightburn, which James Gunn is making, could be the scary origin story of Superman that we didn't even know we wanted. The idea of a middle schooler using his superpowers for something terrible is interesting. The trailers for the movie look scary, and it is exciting to see a different take on a story we all know and enjoy—one of Netflix's best English movies in Hindi.
5. Army of the Dead/Thieves
Zack Snyder and his team made it. The Army series on Netflix is excellent for mindless fun and entertainment. Army of the Dead is mainly about a heist and zombies, but Thieves has a more elegant style and is funnier than Dead. Watch it over the weekend, and remember to get a bowl of popcorn.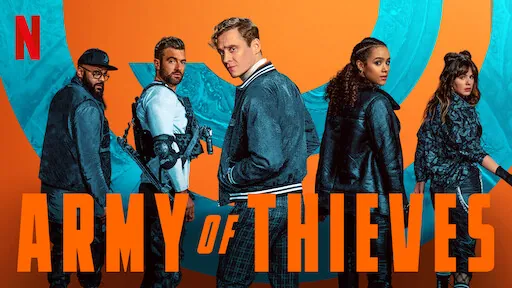 6. Lucy
After taking a drug that boosts ability, Lucy's body and mind change uniquely. Soon, she becomes a fighter who wants to kill the people who kept her prisoner. Scarlett Johansson, Morgan Freeman, Choi Min-Sik, and Amr Waked are all in the 2014 movie Lucy.
7. Flight
Flight is a dramatic film with Denzel Washington as the main character. It is about a pilot named Whip Whitaker who saves a plane from crashing. But the required study shows that he was driving the plane drunk and high on cocaine.
8. 6 Undercover
In the expensive film by Michael Bay In 6 Underground, a Netflix Original, a group of ghosts work together to save the world. This movie is fun from start to finish because it has a lot of fantastic action scenes.
This would be another violent action movie with lots of blood and gore, but it was fun to watch. One of Netflix's best English movies in Hindi.
Engage with the following articles to satiate your curiosity and cultivate a deeper connection to the captivating landscape of the entertainment world:
9. Jack Ryan: Shadow Recruit
The US Marine Corps Second Lieutenant Jack Ryan goes to Russia to check on a businessman named Cherevin. But in the end, he finds out about a plan for a deadly terrorist attack.
Shadow Recruit is a good action movie to watch on a Friday. It's exciting, but it only does a little that's new or different.
10. Extraction
Tyler Rake is an assassin on a mission to rescue the son of an Indian drug boss who a Bangladeshi gangster has taken hostage. With a good script by Joe Russo.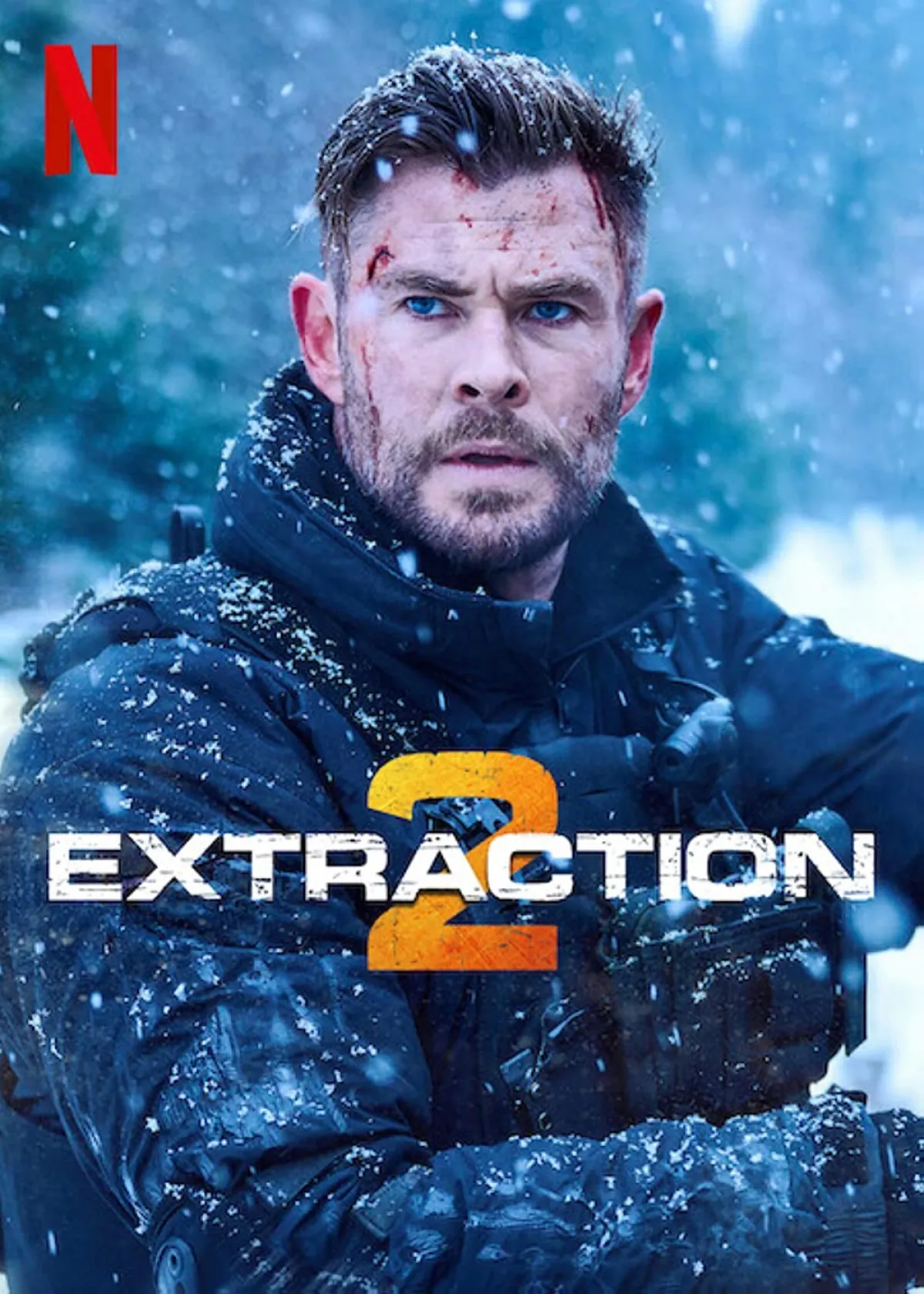 Extraction is a great action movie with great characters and a more detailed story. This movie is a must-see if you like straight-up action and are okay with a simple story.
11. The Old Guard
Based on a graphic book with the same name and stars Charlize Theron as the main character, The Old Guard has a rich, complicated plot that opens many doors.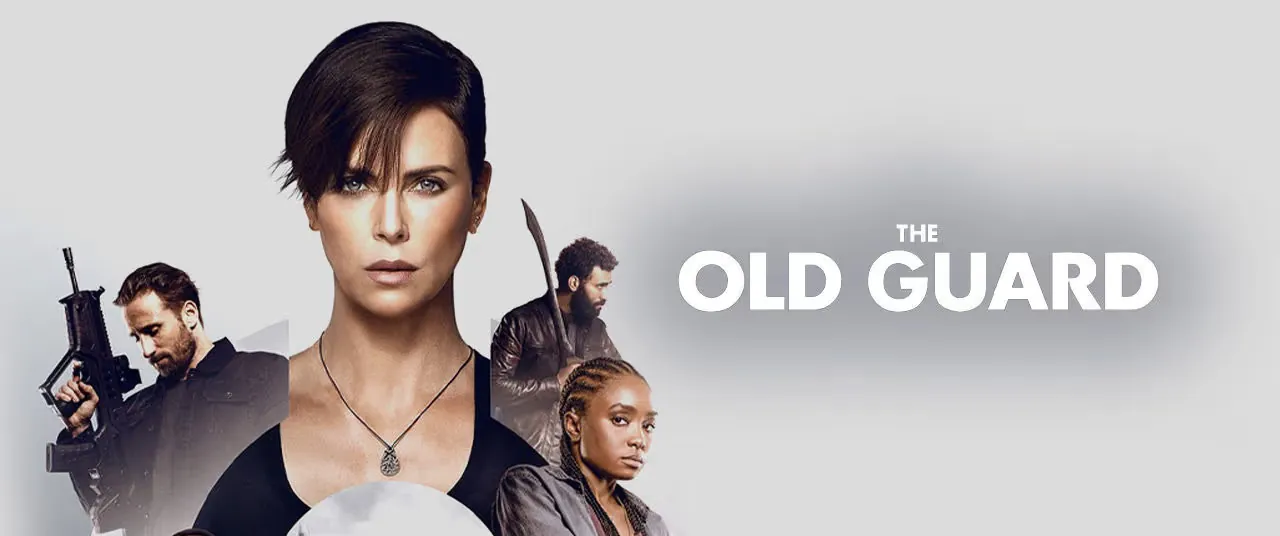 Even though it had some problems, this movie is a lot of fun to watch and has just the right amount of action and emotional scenes. Gina Prince-Bythewood did a great job directing this movie, making it one of the Best English Movies in Hindi on Netflix.
The acting is good, and Gina Prince-Bythewood did a great job putting it all together.
12. Shutter Island
The movie Shutter Island At the beginning of Shutter Island, two US marshals go to a terrifying island to look into a case.
But Teddy (Leo) is sure he can find out what's happening at the hospital. You'll be interested in the story from the start, but the best part of this movie is the ending.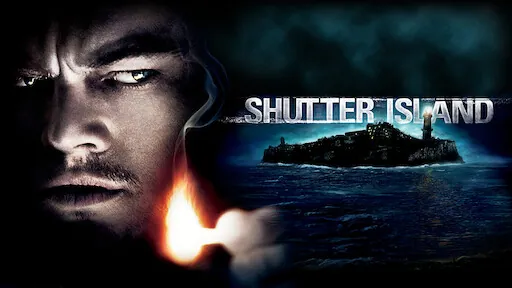 People like DiCaprio's playing in Titanic, but he was best in Shutter Island. Both he and Mark Ruffalo did a great job in the movie. It is a psychological thriller, and the cinematography gives it a lot of thrill, drama, tension, and horror.
13. The Dark Knight Rises
Next on the list of the Best English Movies in Hindi on Netflix is The Dark Knight Rises, which has one of the most satisfying endings of a great character and one of the best trilogies of all time. It tells how Bruce Wayne's evil counterpart, Bane, beats him and leaves him with a broken heart.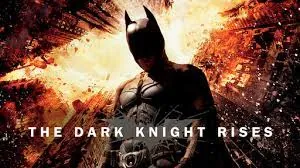 Once again, Nolan depends a lot on the quality of his story, the superb way he writes his characters, and Hans Zimmer's excellent background music. TDKR is, without a doubt, a great ending to the series and a great way to end it.
14. The Dark Knight
The Dark Knight is the second movie in Christopher Nolan's Batman series. Christian Bale plays Bruce Wayne/Batman for the second time. Heath Ledger is also in it. He plays the famous criminal genius, Joker. When it came out, people had very high hopes for the movie.
It was one of the best superhero movies ever made and set the bar very high. The story of The Dark Knight is about how Batman, a quiet guardian and watchful protector, tries to keep Gotham City safe.
Also, Heath Ledger got all the praise, love, acclaim, and awards for his part as a psychopathic clown who killed many people and had no empathy.
Capture this page as a bookmark to return to whenever future updates are revealed. Discover the full narrative at the specified URL. To remain in the loop with the most current information, head over to www.wilklistia.com.